B
orn out of a shared passion for the worlds of watchmaking and premium cigars, the Lonsdale watch and its presentation case are the brainchildren of two seasoned cigar smokers: Scaramanga, co-founder of CronotempVs Collectors international watch collectors club, and Marco Gabella, chairman and publisher of leading online watch magazine Watchonista, and its luxury lifestyle sub-platform The Lounge.
These two watch collectors and "brothers of the leaf" were savoring a couple of Cuban vitolas as part of a virtual cigar "herf" on Zoom during the COVID-19 pandemic when they came up with an idea to merge the two worlds that brought them together in a unique manner: collaborating with a watch brand to create a timepiece and presentation case that took cues from the realm of fine cigars. Two years later, the Lonsdale is born.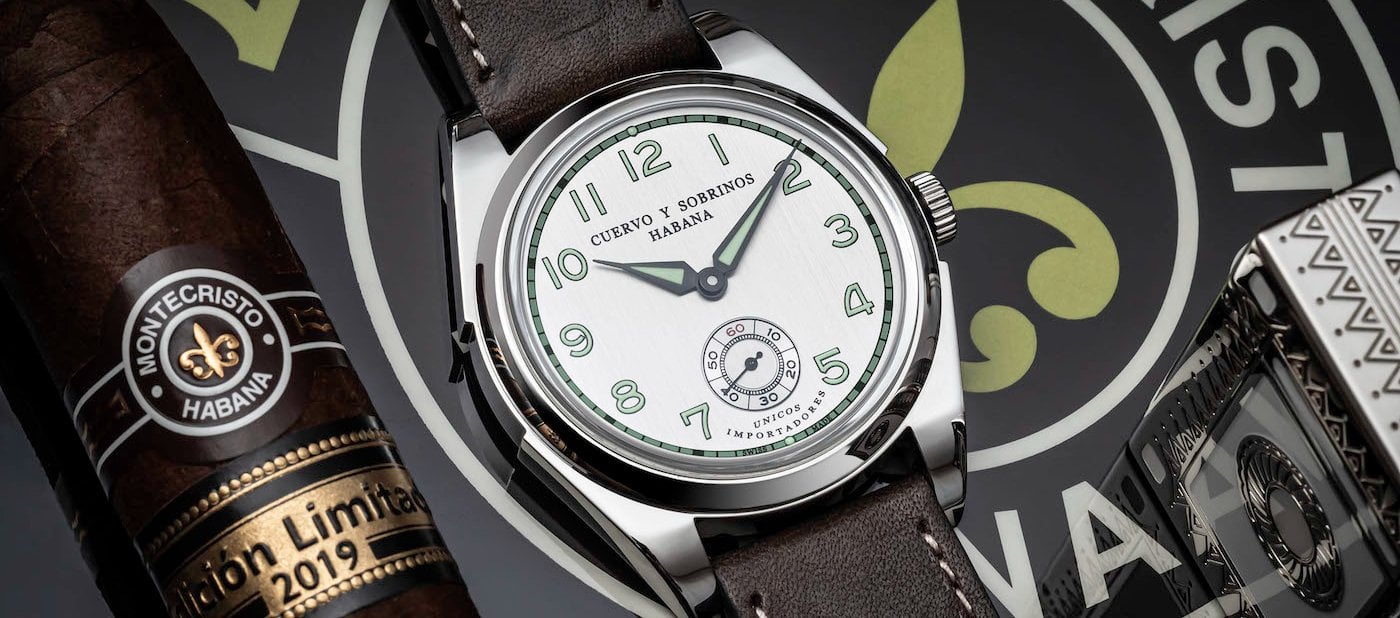 Made by Cuervo y Sobrinos, the only luxury Swiss watchmaker with Cuban heritage, the Lonsdale is an understated time-only watch oozing vintage appeal thanks to its old-school design, inspired by classic Cuervo y Sobrinos references spawned during Havana's mid-20th century heyday.
The result is an entirely new design that revisits the Swiss brand's Cuban legacy from an alternate vantage point: A distinctively shaped 40mm case with prominent lugs in polished stainless steel, paired with textured metallic dials with Alpha hands and period typeface. The Lonsdale comprises three 82-piece, small-batch limited editions, each named after shades of traditional cigar wrapper leaves: Candela, with a silvered and green dial; Claro, with a champagne dial; and Oscuro, with a brown dial. "Uno de 82" is engraved on each caseback.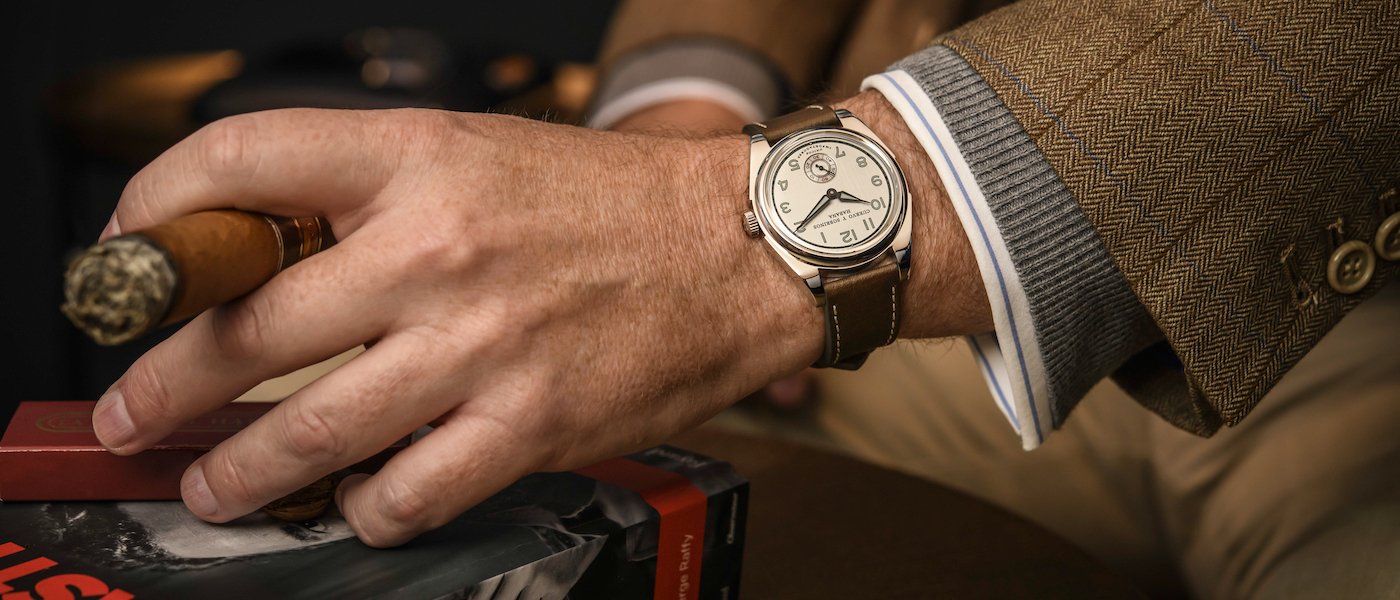 The Lonsdale is delivered in a versatile presentation case which, like a high-end cigar box, is crafted from Spanish cedar. On the outside, its leatherette cover features a gilded and embossed smoke swirl motif created by acclaimed watch designer Eric Giroud as part of his personal design side project, Somewhere.
Inside, a presentation tray houses the Lonsdale watch and three accessories fit for cigar lovers: a black cigar rest, a black and gilded cigar tube, and a NATO strap that resembles the silk ribbon used to bundle a wheel of quality cigars. The tray can also be removed, allowing the presentation case to be repurposed as a portable vide-poche (or travel case) for storing and transporting watch and cigar accessories, collectibles, or other personal effects.
Limited to 246 examples – 82 pieces for each of the three dials – the Lonsdale and its presentation case can be pre-ordered by visiting the CronotempVs Collectors online shop and committing to a 50-percent down payment on the €2,500 sale price, excluding taxes and shipping.