R
evamped Swiss watch brand Airain has released the first 3D renders of their new Sous-Marine diver watch. The images are part of the latest step in their "CoLAB", a collaborative design effort for the classic Sous-Marine.
"We wanted to stay as close to the original as possible within the framework of current quality standards. This is like a new chapter in the watch's history, much like how car companies improve their flagship models every so many years," explains Tom van Wijlick, CEO for Airain's mother company CDMLEC.
But doing the original's looks justice was easier said than done. He continues: "The old Sous-Marine came paired with the iconic Fixoflex bracelets made by ROWI (Rodi & Wienenberger)." Since that company folded in 2019, Van Wijlick was faced with a challenge. "But challenges are opportunities in disguise. We now own the brandname Fixoflex, and have brought the two together again." Buyers can now decide which type of strap they think fits best with the new watch.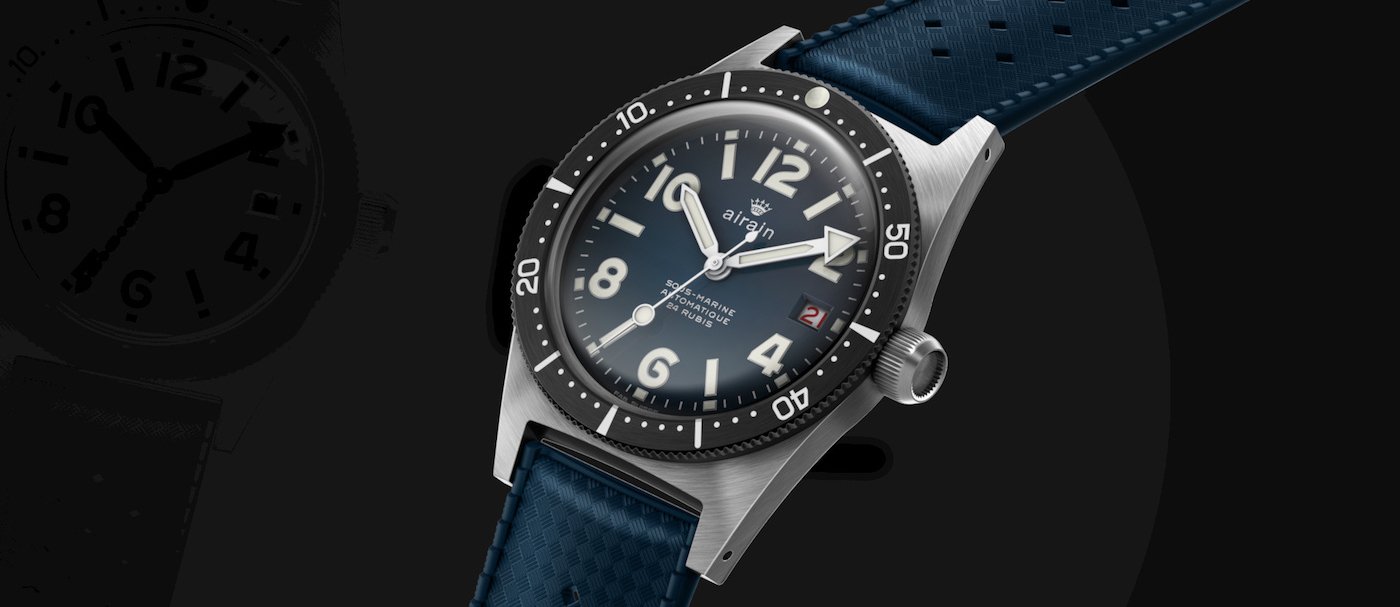 Another iconic element of the old model was its Parmentier crown cap. "The cap guaranteed that the watch was sealed watertight down to a depth of 200 metres. The downside was that it was prone to falling off." Despite that minor shortcoming, Van Wijlick explains that the new Sous-Marine will still feature the Parmentier crown cap. "It's a defining characteristic of the old Sous-Marine. And we have improved the crown's clamp-on system, making it securely fastened. Another improvement is that even without the crown, the new design now provides water resistance of at least 30 metres. And the full 200 metres with the cap on," explains Van Wijlick.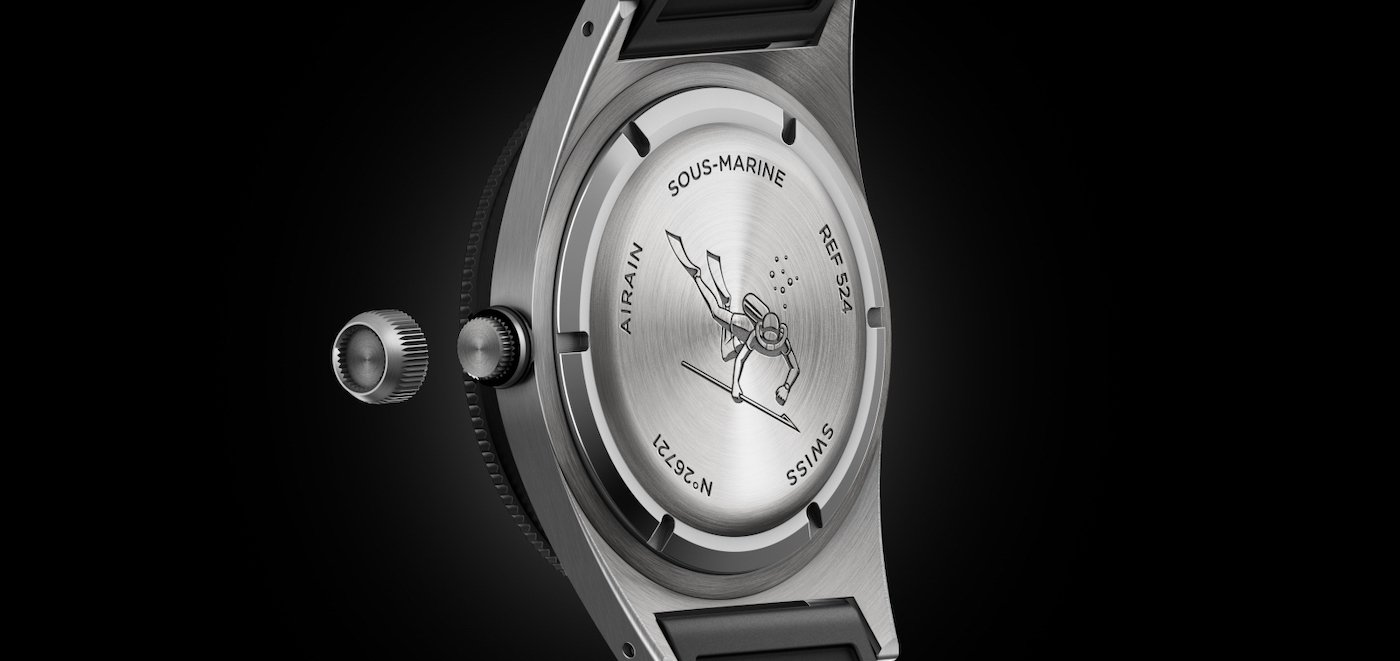 While honouring the original's looks, the new Sous-Marine has a few traits of its own under the bonnet. It houses a powerful La Joux-Perret movement, granting over 68 hours of power reserve. Its solid tungsten rotor ensures a smooth rotation and weight distribution while its accuracy is regulated to no less than 4 positions. It is finished in 'Soigné' with blue screws.
The new Sous-Marine's looks are based on the results from a community-driven design effort called CoLAB. "We let our fans vote on defining features of our watch, such as glass types, hand shapes, and graphics on the case back and the dial. The result is a watch that is broadly admired."