A
certain "je ne sais quoi", which is simple yet sophisticated, both masculine and feminine, with a classic allure that makes all the difference. From the Tank it takes its timeless elegance, all its aesthetic codes and its own particular art of always keeping up with the times. A unique ability to reinvent itself and stand the test of time, that it owes to the intelligence of its design. Aesthetes and artists make no mistakes: it's their watch of choice.
Launched in 1996, the Tank Française debuted a metal bracelet in perfect harmony with the case, becoming an immediate member of the great Tank family. A monobloc metal design that Cartier is radicalising with this brand-new version. A new approach, both aesthetic and ergonomic, which energises the ultra-profiled lines of the watch, available in steel and yellow gold, with or without diamonds.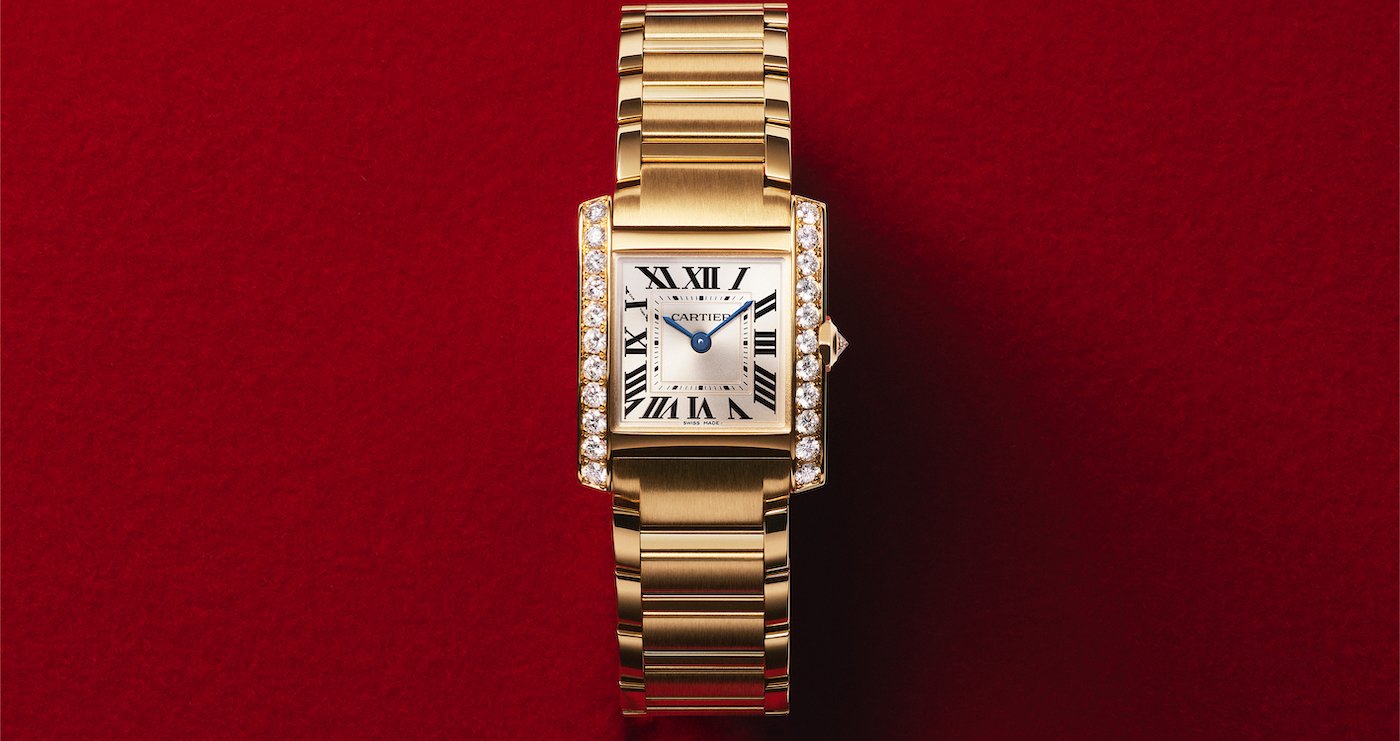 "The new Tank Française reflects a creative conviction. Like rediscovering the raw nature of a cut stone, it was about capturing the watch's radical shape, simplifying its essential lines and stripping them of all embellishment to return to the myth's origin," says Marie-Laure Cérède, Jewellery And Watchmaking Creative Director.
An expression of a certain avant-garde spirit, the Tank Française connects us to Paris, its freedom and creativity, a cultural geography that was so well captured by New Wave cinema. It was therefore only natural to capture it on film halfway between the Left Bank and the Right Bank, a heroine of the passing of time which remains relevant today.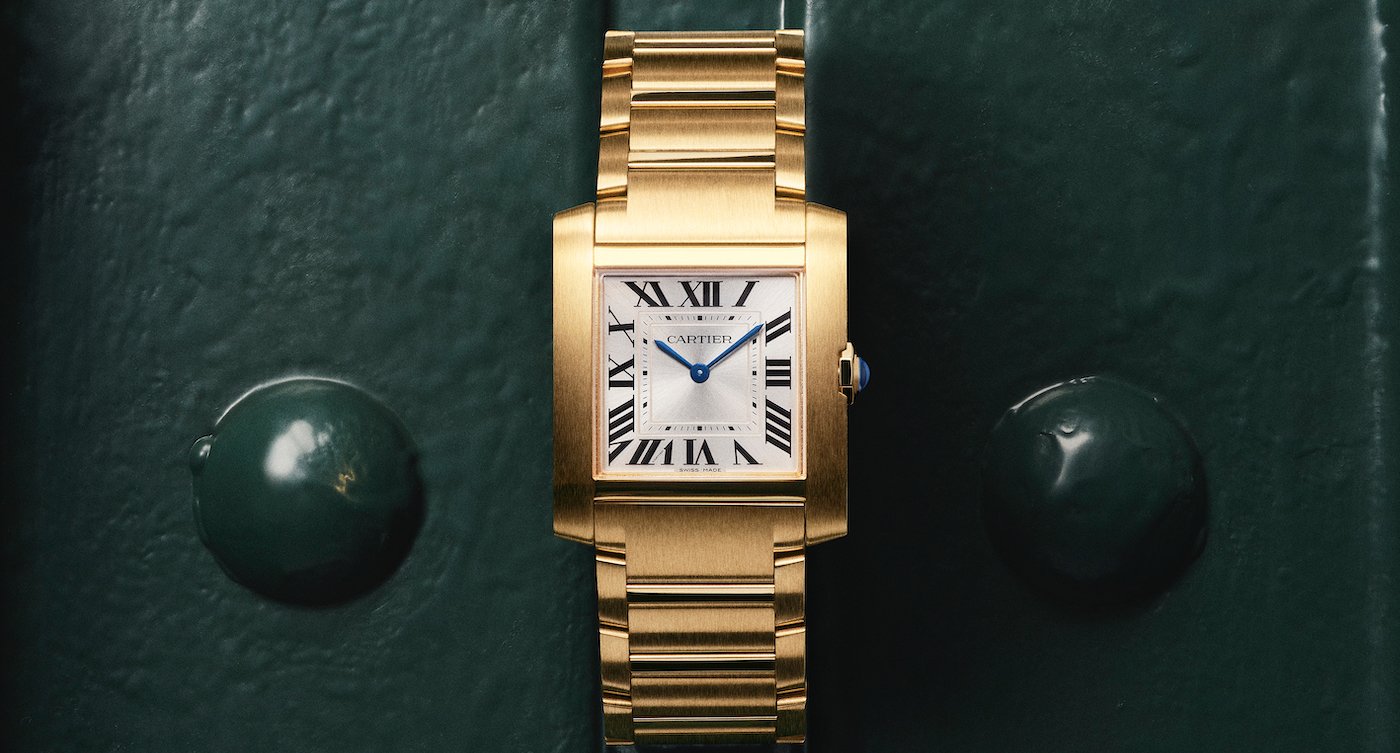 THE NEW TANK FRANÇAISE: WHAT HAS CHANGED?
1. More rounded brancards.
2. The crown is inlaid to match the profile of the brancards.
3. Mainly satin finishes.
4. The sunray watch dial with Roman numerals is highlighted by the shine of its relief.
5. The bracelet forms a compact, perfectly flexible chain, a dense mesh of links that remain and move as one.
6. The new large model is equipped with an automatic mechanical movement.