J
apanese brand Minase introduces the latest arrival in its Masterpiece collection, which displays a handmade dial crafted by Urushi master Hakose.
Japan has four distinct and beautiful seasons: Sakura (cherry blossom), Ryu-sui (flowing water), Kōyō (coloured leaves) and Chunlan (orchids blooming after winter). The changing of the seasons is expressed by a Japanese checkerboard pattern (Ichimatsu) dial against a 18K rose gold case fitted with an elegant brown leather strap.
These masterpieces of art and craftsmanship are available in very limited quantities. Uniqueness, quality, precision and tradition: Minase is a piece of Japanese culture on the wrist.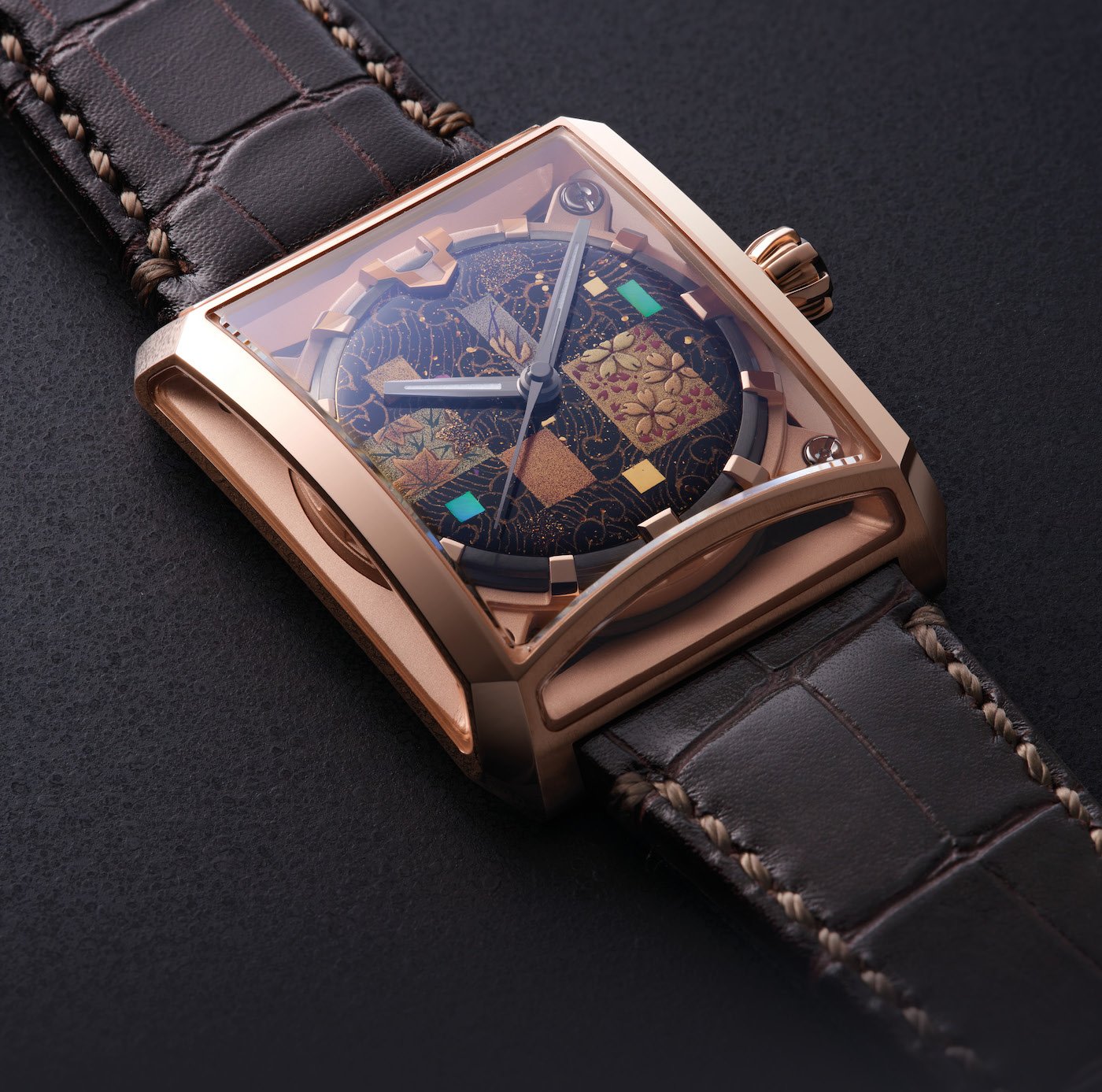 Price: CHF 25,300