F
or Rado, the denomination "Master of Materials" did not happen by chance. The brand has been privileging innovation since its foundation in 1917, with a keen eye for timeless materials and unique ways of making use of their finest properties. This spirit was already embodied in the brand's motto of the early days "if we can imagine it, we can make it".
A specialty of Rado, high-tech ceramic somehow unites "science" and "feeling". The ancient origins of its base material render its durability almost inevitable. Its lightness and great dimensional stability have also made possible some tremendous and unique innovations at Rado, such as the monobloc construction - where primary movement components are actually fastened directly into the case, without the heavy metallic framework.
Extraordinary changes in final colour can be triggered by particular conditions, rare minerals or gases set to just the right pressures and temperatures.
Rado Captain Cook High-Tech Ceramic
Not only is ceramic durable and impervious to almost everything, it has a rare silkiness to the touch that makes for exquisite comfort against the skin. Place it over a human wrist - fine, large, gentle or rugged, and it feels like it was made to be there. This is particularly true for timepieces making use of ceramic elements also in their bracelet, where the sensory experience becomes total.
Scientists and poets also agree, when it comes to the wonders of ceramic, that good looks and aesthetics can actually be finely tuned and adjusted through chemistry and expertise. In bold and clever gestures closer to alchemy than hard industry, extraordinary changes in final colour can be triggered by particular conditions, rare minerals or gases set to just the right pressures and temperatures. Such is the creativity and know-how behind innovative ceramic specialities such as CeramosTM and plasma high-tech ceramic.
The Art of Ceramic: Production Steps
1. Mould Design: A mould is created from a designer's drawings.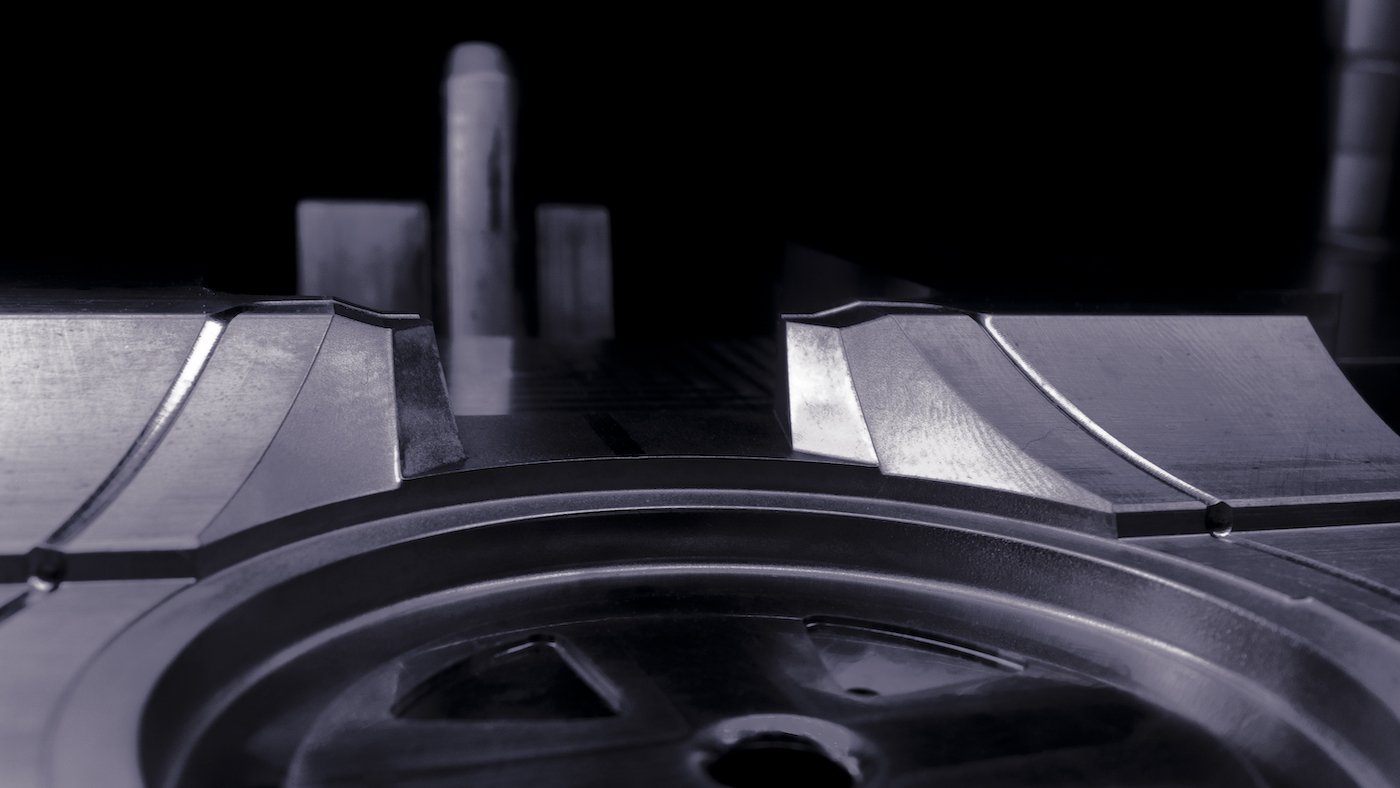 2. Injection Moulding: The mould is placed deep inside a machine where the injection process takes place.
3. Sintering: The cases are placed inside a special oven, at extremely high temperature (1450°C). Over hours the ceramic fully hardens and acquires its intense final colour and maximum hardness, while the polymer evaporates. During this process, the case shrinks by 23% to its final size.
4. Machining: The final precise dimensions may be machined with diamond tools to achieve the necessary accuracy.
5. Polishing: Components destined for exceptional shine are plunged into a bath of tiny ceramic fragments, vibrating at high frequency.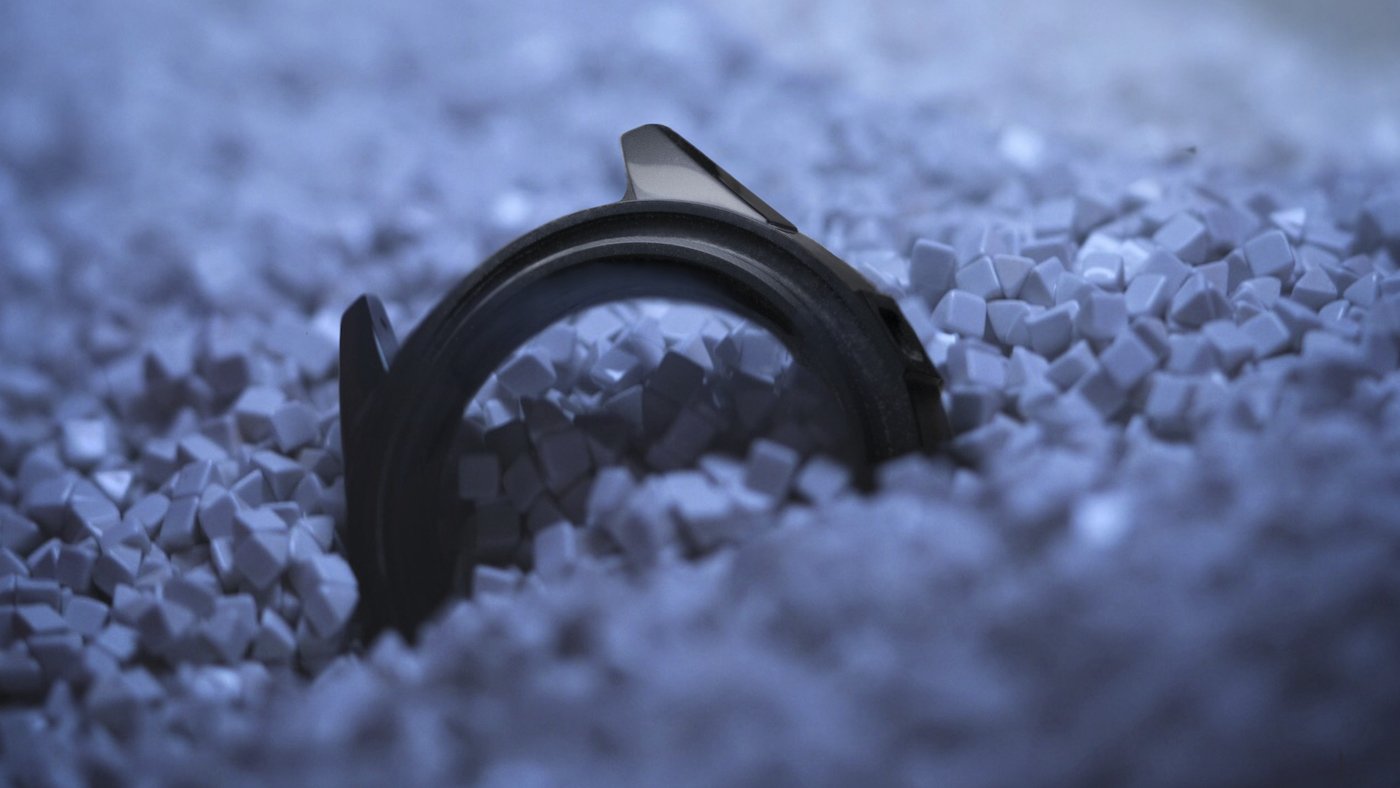 6. Sandblasting: For a matte finish with identical smoothness, precision sandblasting is used.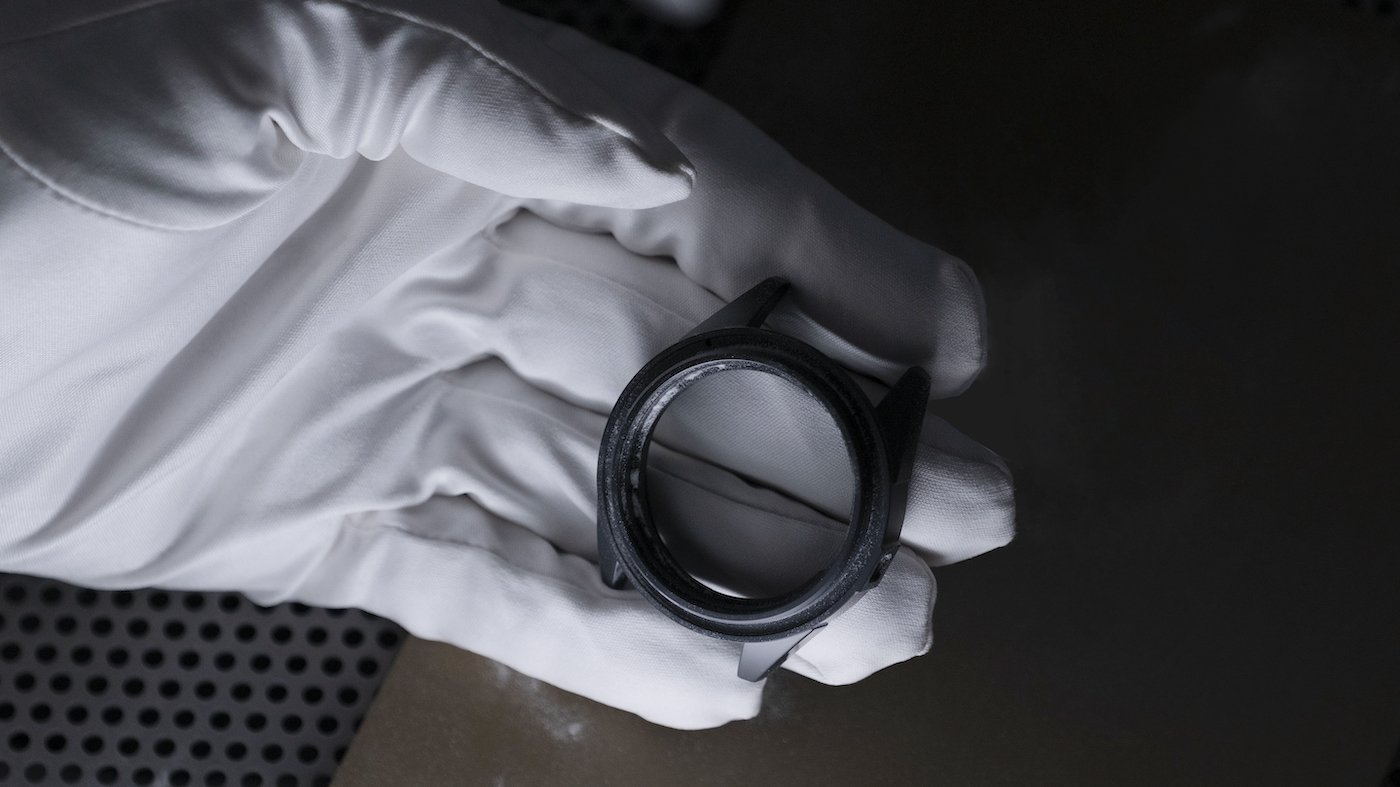 7. Engraving: A laser etches various numbers and markings over the bezel, with precise outlines and depths.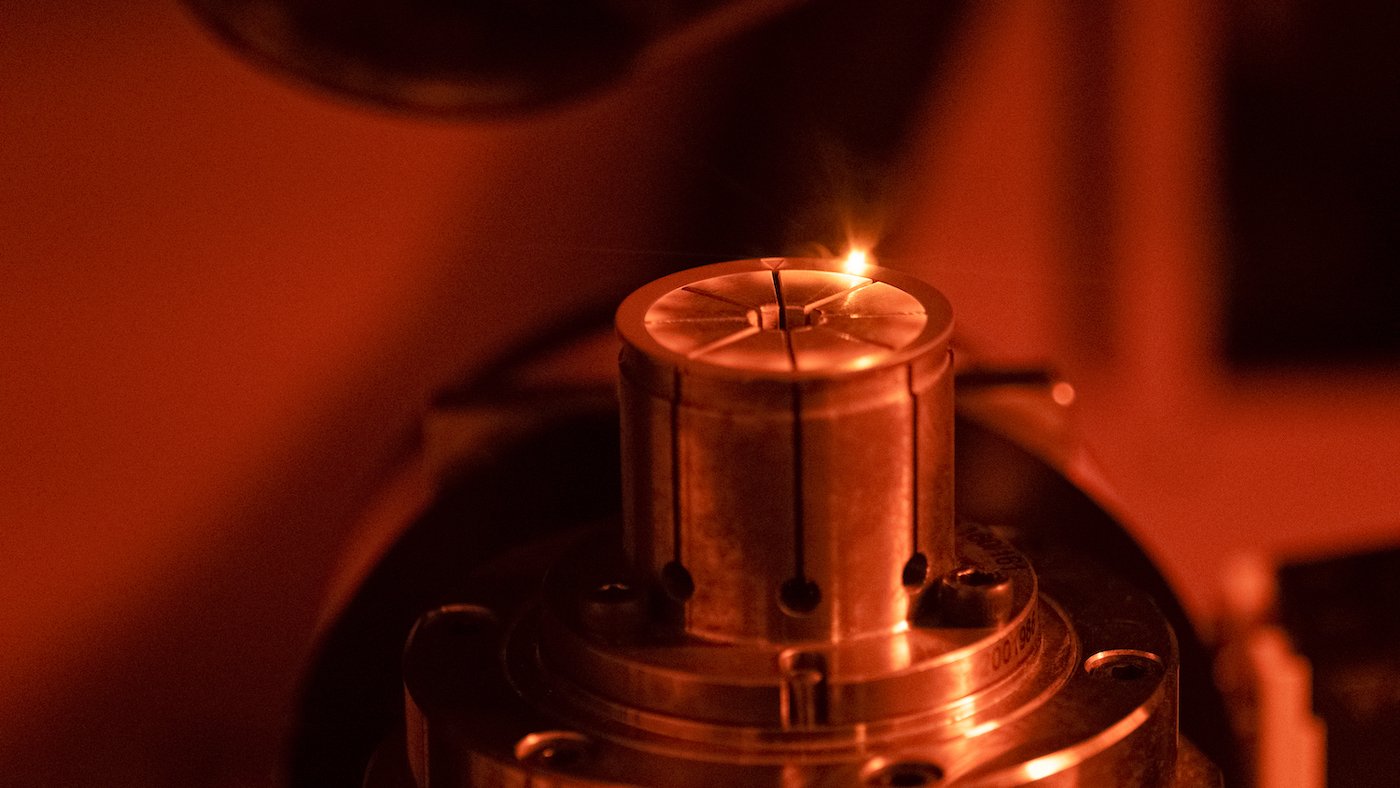 7.1 Plasma Oven (only for Plasma High-Tech Ceramic): Components destined for high-tech ceramic plasma finishing undergo a further oven treatment. The initial white colour is transformed to a permanent metallic shade and finish.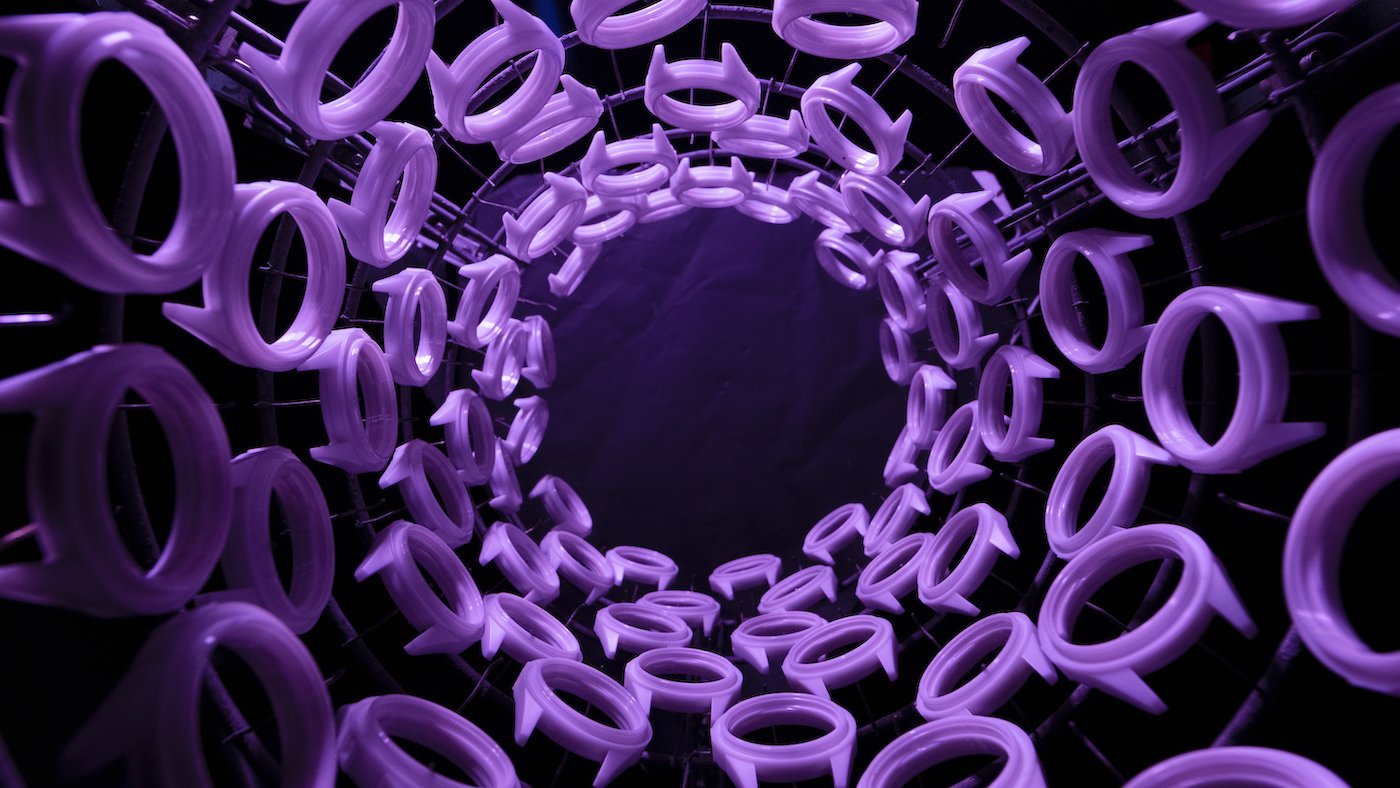 7.1 Plasma: Rado's plasma high-tech ceramic is a material with a metallic look, but with no metal content.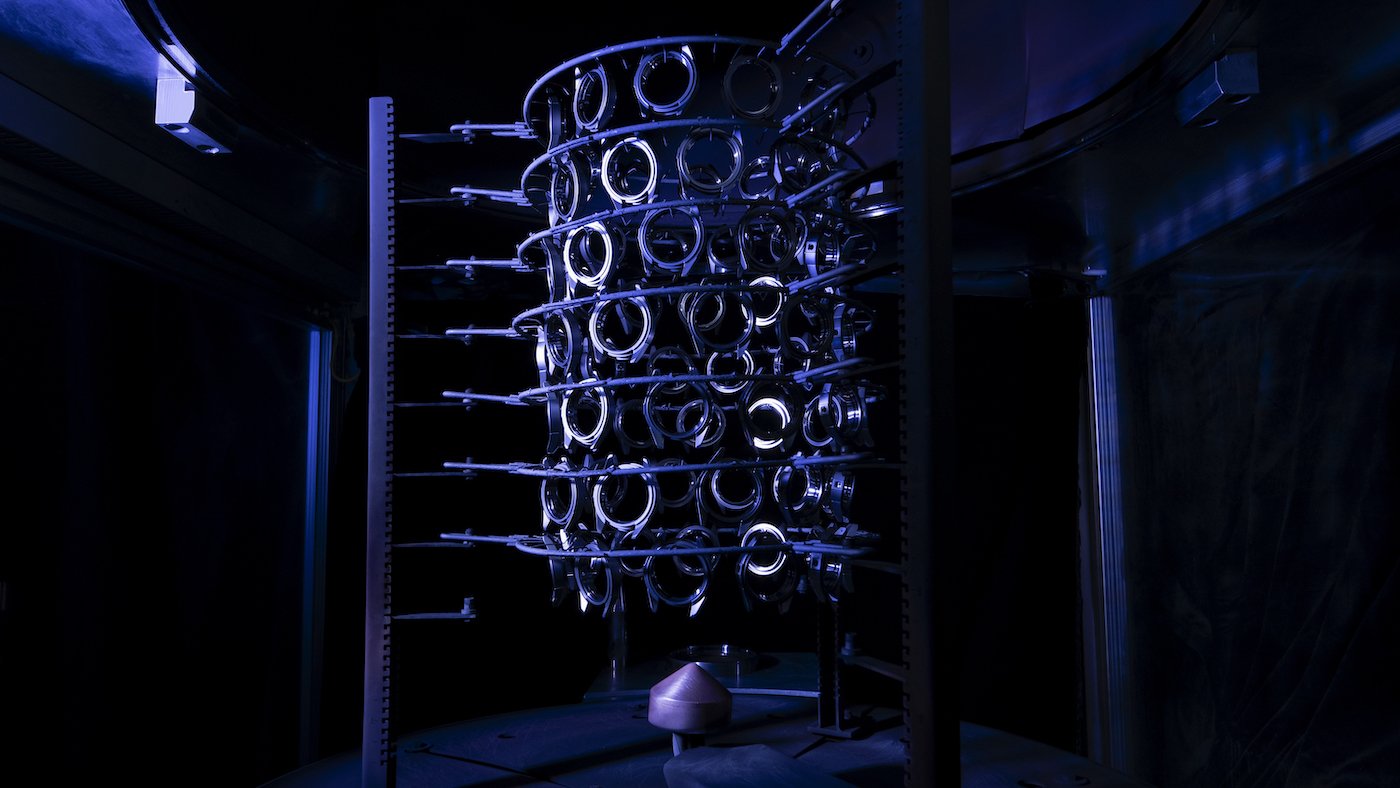 8. Laquage: The tiny voids made by the laser receive a lacquer, which upon drying permanently bonds to the ceramic. This delicate, dexterous work is done by watchmakers.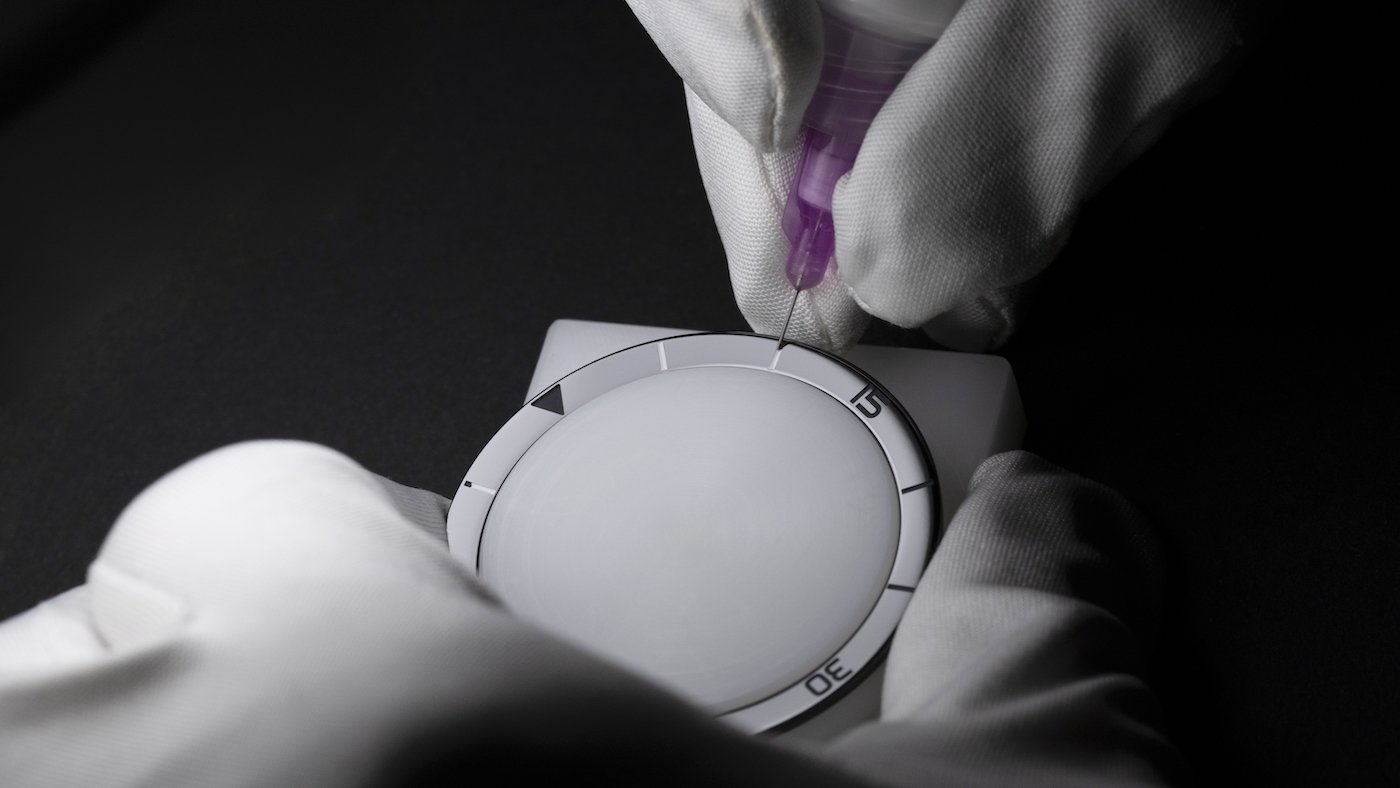 9. Quality Control: A rigorous inspection is performed, to ensure the final result meets every Rado standard.