O
n June 26, 1801, or "7 Messidor An IX", to use the French Republican calendar in force at the time, Abraham-Louis Breguet secured a patent in Paris for his "watch compensating for all of the inequalities that may be found in the balance wheel and mainspring". Breguet named his invention the "tourbillon" in line with the common practice at the time to use terms connected to astronomy.
Exactly 220 years later, the House of Breguet has released the Breguet Classique Tourbillon Extra-Plat Anniversaire 5365. Housed in a 41mm rose gold case, this timepiece – a limited run of 35 pieces, the same number of tourbillon watches made during Abraham-Louis Breguet's lifetime – is fitted with a 60-second tourbillon, visible between 4 and 6 o'clock, with one of these axes showing the seconds.

Eagle-eyed horologists will notice two special features on the 60-second tourbillon of the reference 5365. Firstly, the piece's upper bridge is made of blued steel, which is something of an unusual finish for a tourbillon in the Classique collection. Secondly, the cartouche affixed above the tourbillon bears the text "Brevet N° 157", a reference to the patent number awarded to Abraham-Louis Breguet for his invention, a mere 220 years ago. This tribute is repeated on the rear of the piece, via the engraving "Anniversaire 1801–2021" on the barrel, and "Brevet N° 157 Du 7 Messidor An IX" upon the lower bridge of the tourbillon.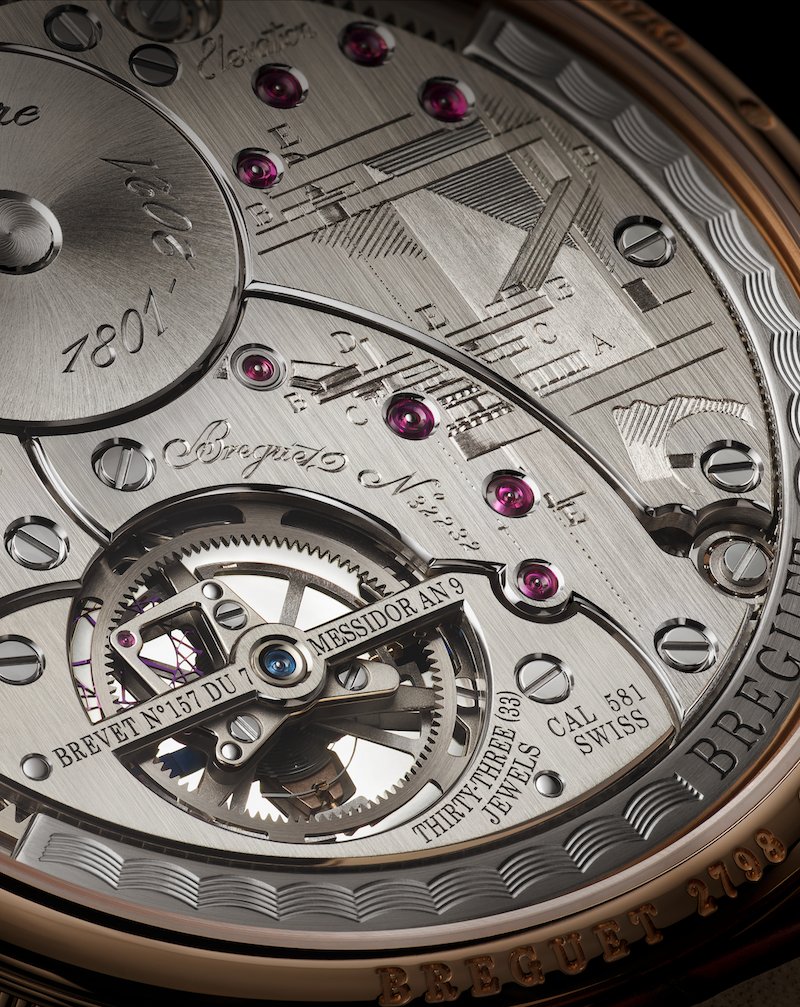 The gold dial is adorned with various engine-turned motifs, also known as "guillochage", one of Breguet's aesthetic hallmarks that allows light to be captured in a variety of ways, ranging from the utmost clarity to a more matte finish. Handmade with a diamond chisel, the Clous de Paris motif takes up the entire central part of the timepiece. On the periphery, the piece is decorated with a Grain d'Orge motif, while the platinum rotor is engine-turned with a wave motif on the rear of the piece. The hours and minutes are indicated by the two central blued steel off-centre open-tipped hands, now known as "Breguet hands."