S
evenFriday's newest release, the FREE-D, challenges everything you expect from your run-of-the-mill watch. Redolent of space travel in both form and feel, the FREE-D is the fantasy of any Back to the Future fanatic.
This product is a harmonious marriage between the long-standing traditions of horology and current developments, combined in space-tested 3D printing techniques. With the help of HP's modern technology, the FREE-D maximises wearing comfort: light, flexible but strong, its design is cutting edge, to say the least.
The watch is almost entirely constructed from PA11, an organic and sustainable castor oil-based polyamide. This material encases the titanium and sapphire crystal capsule with architectural precision and innovative design.
The packaging is also made of 3D-printed PA11 – a one-of-a-kind development in the watch industry. Thanks to this innovative production, design and material properties, it presents an intriguing multilayer see-through design, as well as shock-absorption capabilities.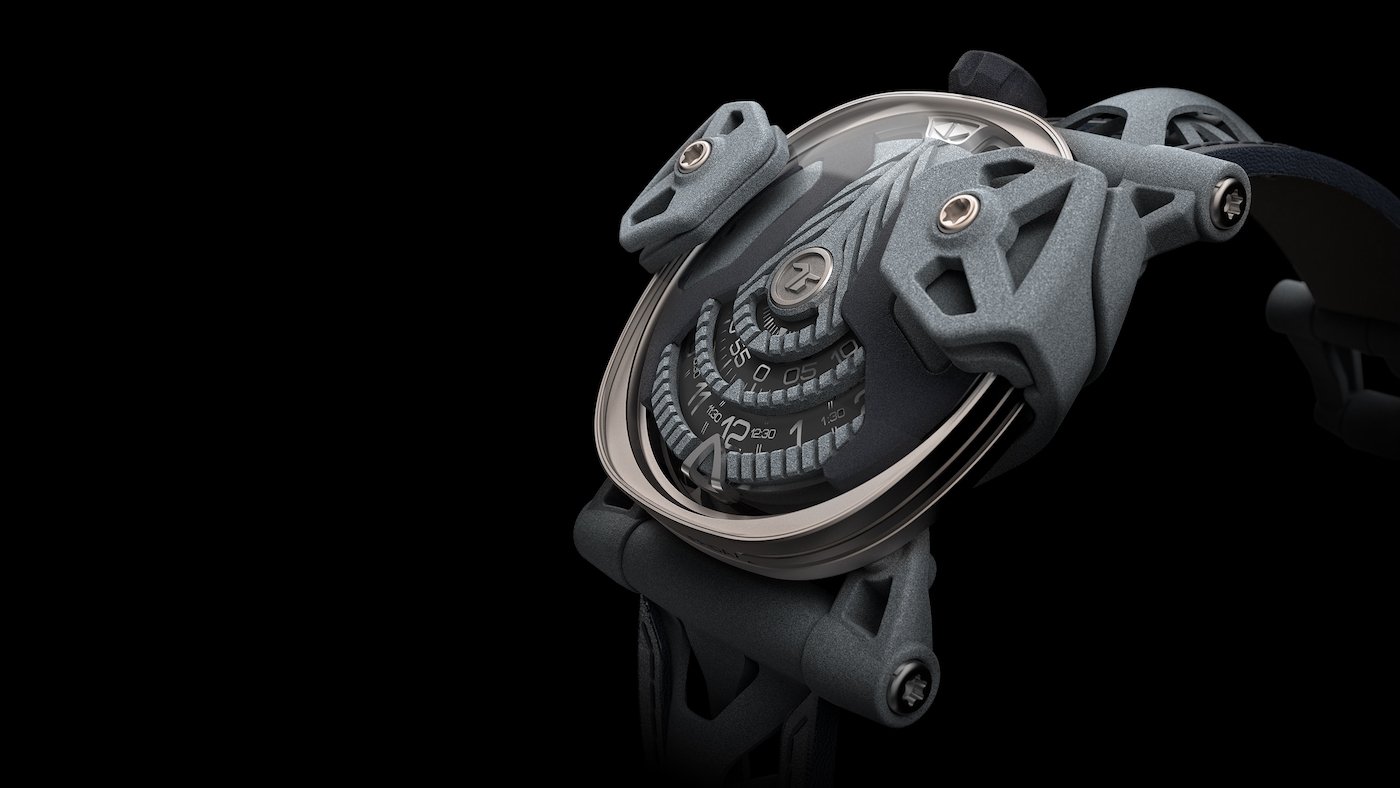 SevenFriday believes in the merging of industries and the elimination of boundaries created by closed-mindedness and tradition. In this spirit, the model is equipped with an NFC chip that connects each watch to its own NFT collectible and certificate.
The watch can only be bought through the dedicated brand app, making it exclusive to its community.
The independent brand makes the best use of the latest technologies in its new FREE-D model: 3D printing, sustainable polyamide, titanium, sapphire crystal for the watch itself; NFC and NFTs for the environment surrounding the watch, and to link to the brand's community.
The brand has been very busy since the start of 2022, the year of its 10th anniversary. In January, SevenFriday updated its dedicated app to enhance interaction within its community. In February, it issued its first NFT-based digital certificates in the Tiger edition, as well as its first NFT-based collectibles.
And that's just the beginning!
Price: CHF 3,500 (excl. VAT)
CLICK HERE FOR MORE INFORMATION