S
ince 2019, Thomas Baillod, the entrepreneur at the head of BA111OD, has been challenging the customs and traditions of the watchmaking industry. After developing a new business model, last year he unveiled a tourbillon model, entirely designed and made in Switzerland, for less than 5,000 Swiss francs. It instantly raised questions and sparked incredulity when it was presented.
The name of the model was chosen in a nod to the "Veblen effect". Named after the economist and sociologist Thorstein Veblen (1857-1929), it refers to the snobbery that considers that the high price of a luxury product makes it more desirable. And conversely, that an accessible price necessarily corresponds to a lower intrinsic value.
The Chapter 4.1, The Veblen Dilemma Tourbillon unveils its secrets one by one: the model is equipped with an NFC-enabled crystal that allows for interactions between the start-up and its community.
With its tourbillon, BA111OD indeed presents a real dilemma. This year, the brand is combining its tourbillon with a technological feat, the very first NFC-enabled crystal in the history of watchmaking. To do so, it partnered with Swiss tech company STISS. The onboard "ID Glass" technology improves the traceability of watches, strengthens relationships with end customers, and enables control of secondary market exchanges.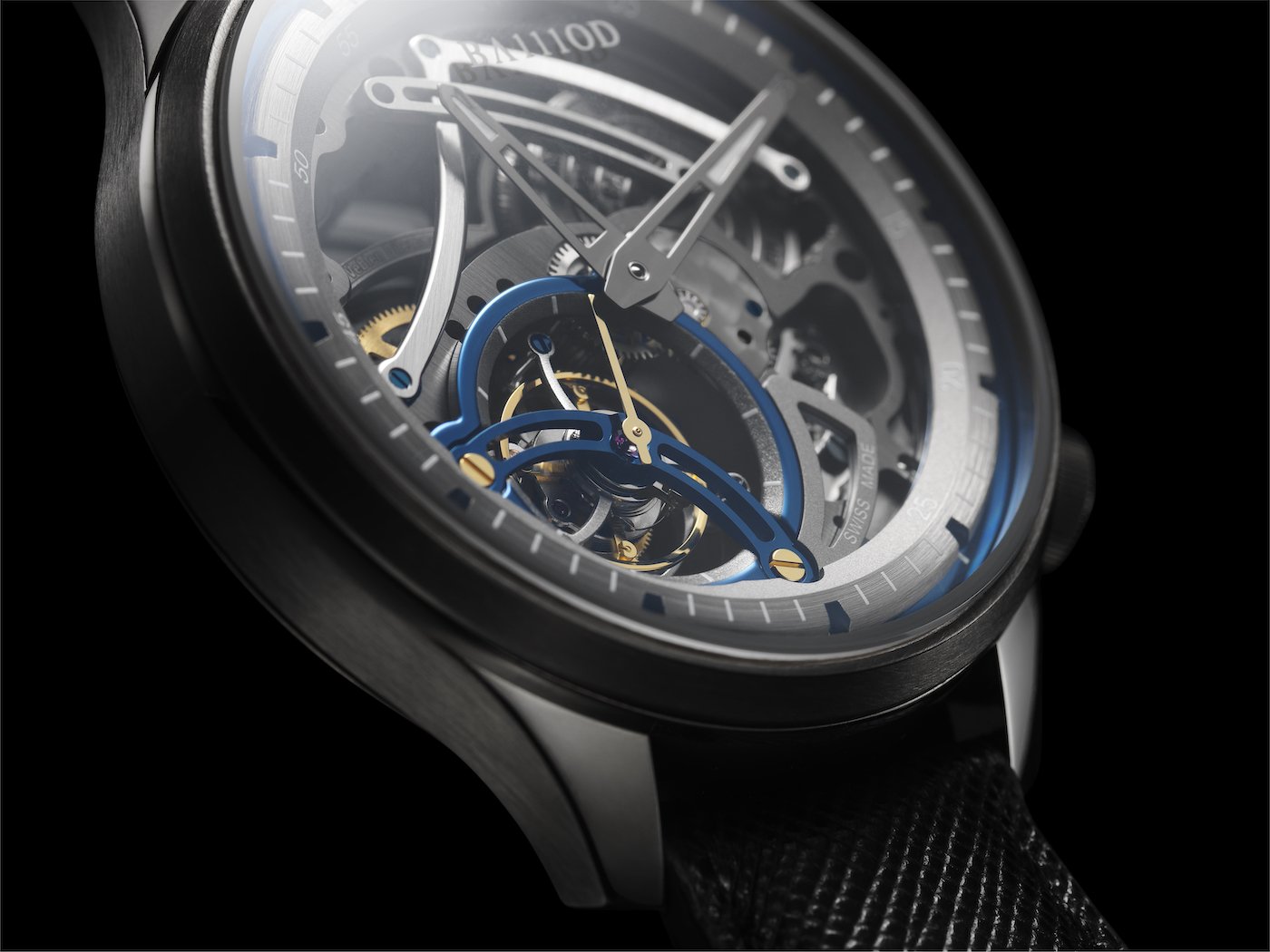 A new chapter in the history of the start-up and its community has just opened.
Price: CHF 4,920
CLICK HERE FOR MORE INFORMATION