The summit of watchmaking mechatronics. SEIKO Spring Drive is launched at the 2005 Baselworld Exhibition. It is a revolutionary new movement that is based on a mainspring, the foundation of all mechanical watch technology, but it uses an entirely new system for time regulation, delivering one second per day accuracy, and, uniquely, glide-motion hands that express the continuous, even motion of time.

Twenty eight years in the creation. The ideas was conceived in 1977 by a young engineer at SEIKO's facility in Suwa, Japan. He dreamed of a high quality mechanical watch with accuracy 10 times greater than any available; he called his vision the'everlasting watch'. By 1982, his dream was a patent, and a first prototype. By 1998, the many technology challenges had been overcome and a working sample was shown at the basel Fair. Today, the dream becomes a market reality.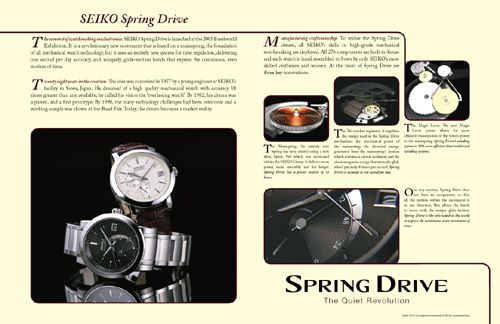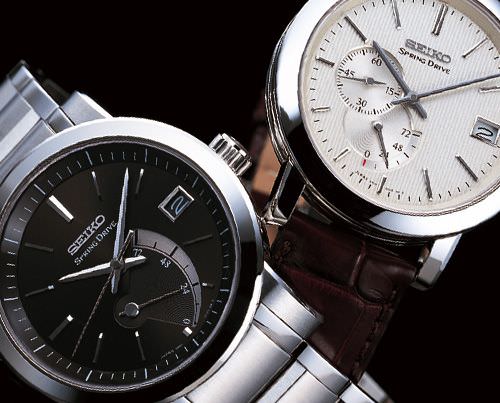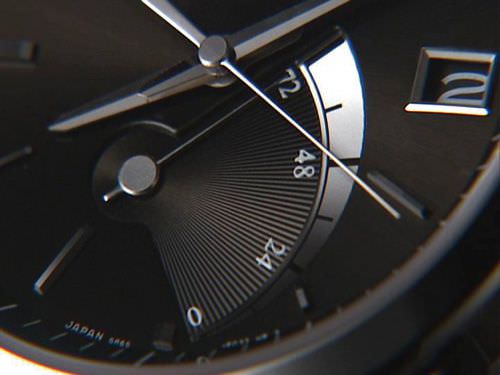 Manufacturing craftsmanship.
To realize the Spring Drive dream, all SEIKO's skills in high-grade mechanical watchmaking are deployed. All 276 components are built in-house and each watch is hand assembled in Suwa by only SEIKO's most skilled craftsmen and women. At the heart of Spring Drive are three key innovations.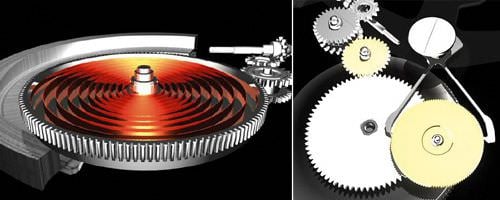 The Mainspring.
An entirely new Spring has been created using a new alloy, Spron 510 which was developed within the SEIKO Group. It delivers more power, more smoothly and for longer. Spring Drive has a power reserve of 72 hours.

The Magic Lever.
The new Magic Lever system allows for more efficient transmission of the rotor's power to the mainspring. Spring Drive's winding system is 30% more efficient than traditional winding systems.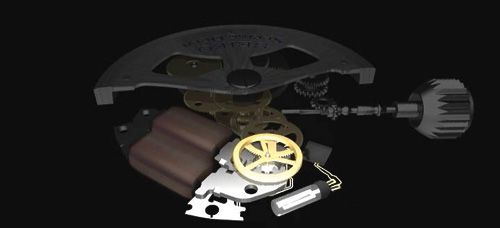 The Tri-synchro regulator.
It regulates the energy used in the Spring Drive mechanism; the electrical energy generated from the mainspring's motion which activates a crystal oscillator; and the electromagnetic energy that turns the glide wheel precisely 8 times per second. Spring Drive is accurate to one second per day.


One-way motion. Spring Drive does not have an escapement, so that all the motion within the movement is in one direction. This allows the hands to move with the unique glide-motion. Spring Drive is the only watch in the world to express the continuous, even movement of time.


Europa Star Magazine April - May 2005 issue