Girard-Perregaux has teamed with BMW Oracle Racing to challenge for the America's Cup, the oldest trophy in sports. BMW Oracle Racing is based at the Golden Gate Yacht Club in San Francisco and is the challenger of record for the America's Cup, currently held by Team Alinghi of Switzerland. The latest of the Louis Vuitton Acts, the build up to the actual America's Cup competition, was recently held in Valencia, Spain.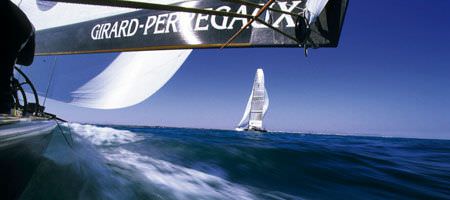 To celebrate BMW Oracle Racing's efforts and to bring added exposure to both the America's Cup bid and its watches, Girard-Perregaux launched the new R&D 01 USA 87 Limited Edition in a spectacular event in New York City, titled 'USA Challenger for 32nd America's Cup at Rockefeller Center'. Named after the BMW Oracle Racing America's Cup boat, USA 87, this new watch is presented in two versions, limited to 750 pieces worldwide. The event, supported by the team's partners and sponsors - BMW, Oracle, Allianz and Girard-Perregaux - featured a full size, America's Cup yacht (USA 49) and allowed visitors a close-up look into the cockpit of the 80-foot, carbon fibre sailboat at the midtown Manhattan landmark. The 110-foot high mast towered over the racing yacht, which stood in the same place as the traditional Rockefeller Center Christmas Tree.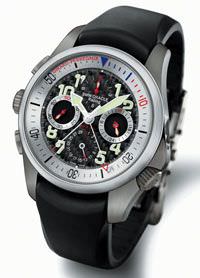 R&D 01 USA 87 Limited Edition

Girard-Perregaux has been a sponsor of BMW Oracle Racing since 2005 and the brand will continue to bring out special themed watches in the future.
"Our involvement with this venture has more to do with promoting the brand Girard-Perregaux at the correct level towards a client that is a connoisseur of racing and less to do with the actual product," says Ron Jackson, President, Girard-Perregaux USA. "This isn't so much at its heart a commercial activity as it is to promote the brand at an international level.
"The perfect example of this is that solely because of our involvement with BMW Oracle Racing Team we were able to showcase the brand in Rockefeller Center,"he continues."It says a lot about the character of the brand because of our associations, we are associating with interesting activities and interesting partners."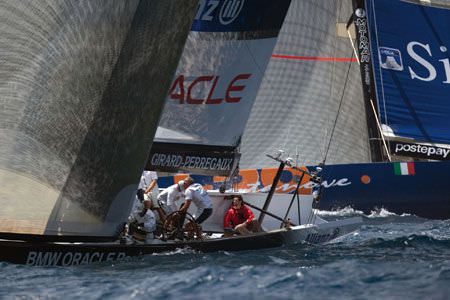 Source: Europa Star

www.girard-perregaux.ch