The André Agassi Charitable Foundation's Grand Slam for Children was presented by Genworth Financial at the MGM Grand in Las Vegas.

In a city already known for big name entertainment, the Grand Slam for Children takes center stage by presenting a star-studded evening at the MGM Grand Hotel and Casino. Since 1995, the event has raised more than US$60 million, and every penny goes directly to benefit underprivileged, abused or at risk children in the Las Vegas community. The event drew remarkable support from celebrities and VIPs - all friends of Andre Agassi and Stefanie Graf. This year's entertainement included performances by Counting Crows, Michael Buble, Tears For Fears, Sarah McLachlan, Phil Collins, John Mayer, the comedy of Ellen DeGeneres, Peter Cincotti, Oleta Adams, and Erika Avila, the Grand Slam Tor Stardom winner.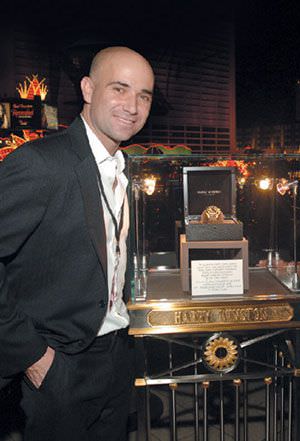 Harry Winston produced and donated a unique watch - based on their Ocean Diver timepiece, with details inspired by Andre Agassi's storied tennis career - which was subsequently featured in the live auction in front of an audience of 8,000 guests. The watch package went for US$110,000 at auction.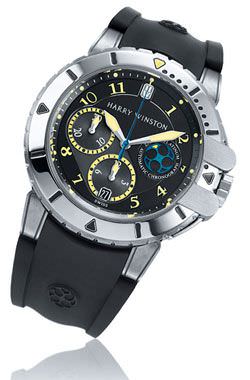 The Ocean Diver – special edition for the Agassy Charitable Foundation – Grand Slam 2006


Source: HARRY WINSTON


To find out more about Harry Winston, discover their brand new website at

www.harrywinston.com

The website offers an emotional way of interacting with the brand through a series of short movies presenting their latest creations, philosophy and style.




(Please credit europastar.com)