Bulgari opens its new flagship store in Ginza, the most prestigious luxury shopping district in Tokyo. The Ginza Tower, located at 2-7-12, Ginza, Chuo-ku, is home to the largest Bulgari store in the world, with 940 square meters of retail floor space, and includes a restaurant and lounge bar.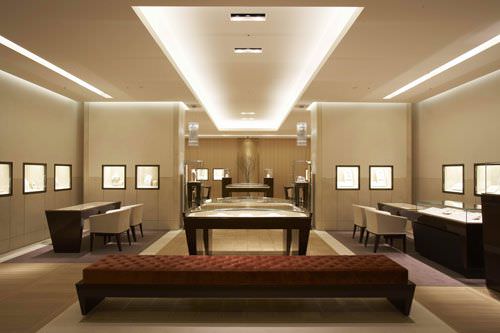 With its imposing 56-meter-high façade, the Bulgari Ginza Tower is an icon of metropolitan architecture for customers and visitors to Tokyo. The building has ten floors and a rooftop terrace with an Italian-style garden.

The first floor is dedicated to jewelry and watches, the second floor to accessories – handbags, small leather goods, eyewear, silk accessories, and gift items – and the third floor to a bridal salon and dedicated VIP rooms for high-end jewelry. The fourth floor has an after-sales customer assistance department, while the fifth, sixth and seventh floor are reserved to the general headquarters of Bulgari Japan.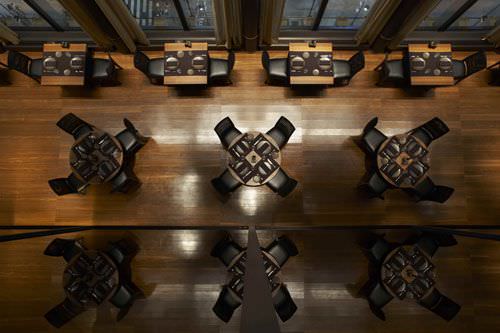 The top three floors of the Bulgari Ginza Tower are home to "Il Ristorante," an Italian-inspired restaurant-bar operated by Bulgari. Accessible through a separate entrance and dedicated elevators, it is crowned by a rooftop terrace with an exclusive Italian-style hanging garden and lounge area. Designed by the architectural firm Antonio Citterio & Partners, "Il Ristorante" is characterized by a modern, elegant, and rigorous style that echoes the architectural and decorative motifs of the Bulgari Hotel restaurant in Milan.

The façade and interiors of the Bulgari Ginza Tower were designed by in-house Bulgari architects, while the structure, inspired by a jewel box, was designed by the Shimizu Corporation. Ten oversized display windows wrap around the perimeter of the Tower, contributing to the imposing character of the entire building. In the display windows, the warm color of the Italian wood parquet flooring contrasts with the light-hued Trani marble walls, reminiscent of Roman architecture.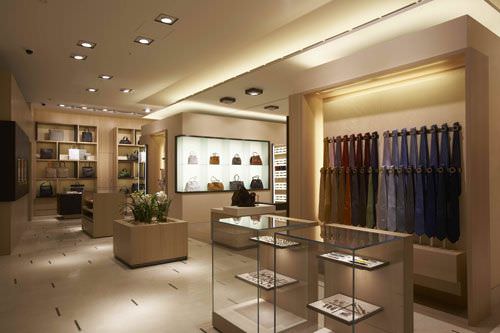 In continued celebration of new spaces rooted in classical traditions, the 10 windows of the Bulgari Ginza Tower will be dedicated to Bulgari's vintage museum jewels. The retrospective windows will highlight 10 important moments in Bulgari's history of design by decade, starting with silver objects from the late 1800s to the Art Deco era of the 1920s and 1930s, the Pop Art movement of the 1970s to present day.

Source: Bulgari
www.bulgari.com