Following the high-profile launch of the 2009 Swarovski Watch Collection at Baselworld in March, the company is continuing to establish itself in the world of watchmaking with the release of a limited edition collection.

Characterised by Swarovski's core values of creativity, innovation and perfection, this unique collection of five watches will be available from October 2009 in selected Swarovski boutiques and watch retailers.

Returning to three of the five emblematic lines from its first watch collection, Swarovski has created two new "Octea Sport" editions, two new renderings of the "Piazza" model, and one new version of the "D:Light" of which only 99 pieces will be available. Each of these exclusive models embodies the creative heritage of Swarovski, while paying tribute to the finest traditions of Swiss watchmaking. The five timepieces employ alternative colours, motifs and materials to innovative and original effect.

Through this new collection, Swarovski is focusing principally on its feminine clientele looking for exclusive and exceptional pieces.

Limited edition Octea sport watch, 999 pieces
As the flagship piece in the global launch of Swarovski watches, the "Octea Sport" takes centre stage once more with a choice of ultra fashionable colours. This star is available in two versions, one in blue and one in brown.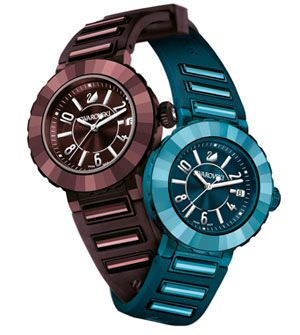 Limited edition Piazza watch, 999 pieces
With its unique architectural design, the "Piazza" line offers a choice of particularly poetic limited edition contemporary pieces that will delight the most feminine of women.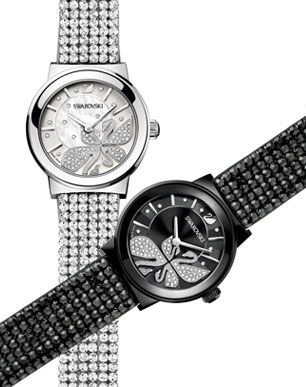 Limited edition D:Light, 99 pieces
With its first "D:Light" watch, inspired by the concept of Avant Time, Swarovski marked its 2009 entry into the world of watchmaking in dazzling style.

Swarovski has now returned to this exceptional timepiece, which originally featured a steel or gold PVD strap, offering a precious limited edition in 18-carat rose-gold. Only 99 pieces of this remarkable model have been produced.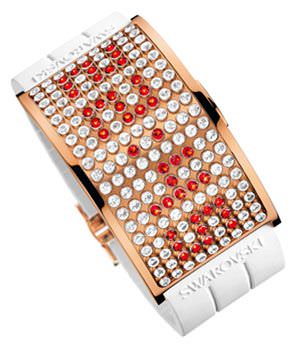 Source: Swarovski

www.swarovski.com
Contact:[email protected]

(Please credit europastar.com)