W
ill the Basel Fair, the undisputed leader of the world's watch fairs for a century, be reborn with a new identity, a new concept and a mix of physical and digital presence? In the crazy world of 2020, nothing seems impossible any more.
Behind this question lies a more fundamental inquiry: can the watchmaking industry of the 21st century survive without a universal trade show? This question is at the very heart of the industry's identity. In fact, the same doubts apply to every industry; exactly the same questions are being asked in the automotive, aviation, medical and high-tech sectors (the CES show, for instance, will take place in an online-only format in 2021).
The Geneva show Watches & Wonders, which has attracted some of the erstwhile anchor tenants of the Basel exhibition, has also announced a 100% digital format for next year. "Despite the ups and downs, I have never deviated from my course," says Michel Loris-Melikoff, architect of the changes that marked the last two years of Baselworld. Uncertainty was part of his daily routine long before the coronavirus hit. He therefore armed himself with a tough shell before launching this next adventure, from 8 to 12 April 2021. With whom? How? And above all: Why?
In the crazy world of 2020, nothing seems impossible any more.
Resilience or stubbornness? Michel Loris-Melikoff hasn't downed tools; he has launched the HourUniverse concept.
Europa Star: The major trend for watch brands in recent years, even before the pandemic, was the "every man for himself" approach, which seems to have been further accelerated by the digitisation of our communication. Why revive a trade fair in Basel under these conditions, when Baselworld itself didn't survive?
Michel Loris-Melikoff: E-commerce can only partially replace physical sales. In the same way, the industry needs to meet physically, as was again demonstrated by the Geneva Watch Days last August. If the 600 exhibitors we had in Basel were to start doing their own roadshows, it would not be sustainable for buyers. More than ever, the situation calls for a global platform.
What are the sine qua non conditions for HourUniverse to go ahead next year – for example, minimum number of exhibitors, travel possibilities for international visitors or other criteria?
The first condition is that the Swiss authorities allow us to hold the show. Without taking into account the new vaccine, the first wave of the pandemic in the country took two months to subside. We hope that two to three months will be enough to overcome the second wave. We are targeting between 300 and 350 exhibitors, who will receive a full refund in the event of cancellation by either MCH Group or the exhibitor's own country, should they be prevented from travelling to Switzerland. With this refund policy, we want to send out a strong signal to exhibitors.
"If the 600 exhibitors that we had in Basel start doing their own roadshows, this will not be sustainable for buyers. Now more than ever, a global platform is needed."
Given the recent announcement by Pfizer and by Moderna of vaccines against Covid-19, are you able to move ahead more serenely with your 2021 schedule?
Regardless of the vaccine, I'm very serene: it's in my nature. The arrival of a vaccine is of course a relief for everyone in the event industry. But let's be realistic: we can't assume that everyone will be vaccinated by April. Switzerland is experiencing a second wave and the USA is still in the first wave of the coronavirus. We are therefore planning to implement all the appropriate health measures in terms of social distancing and hygiene.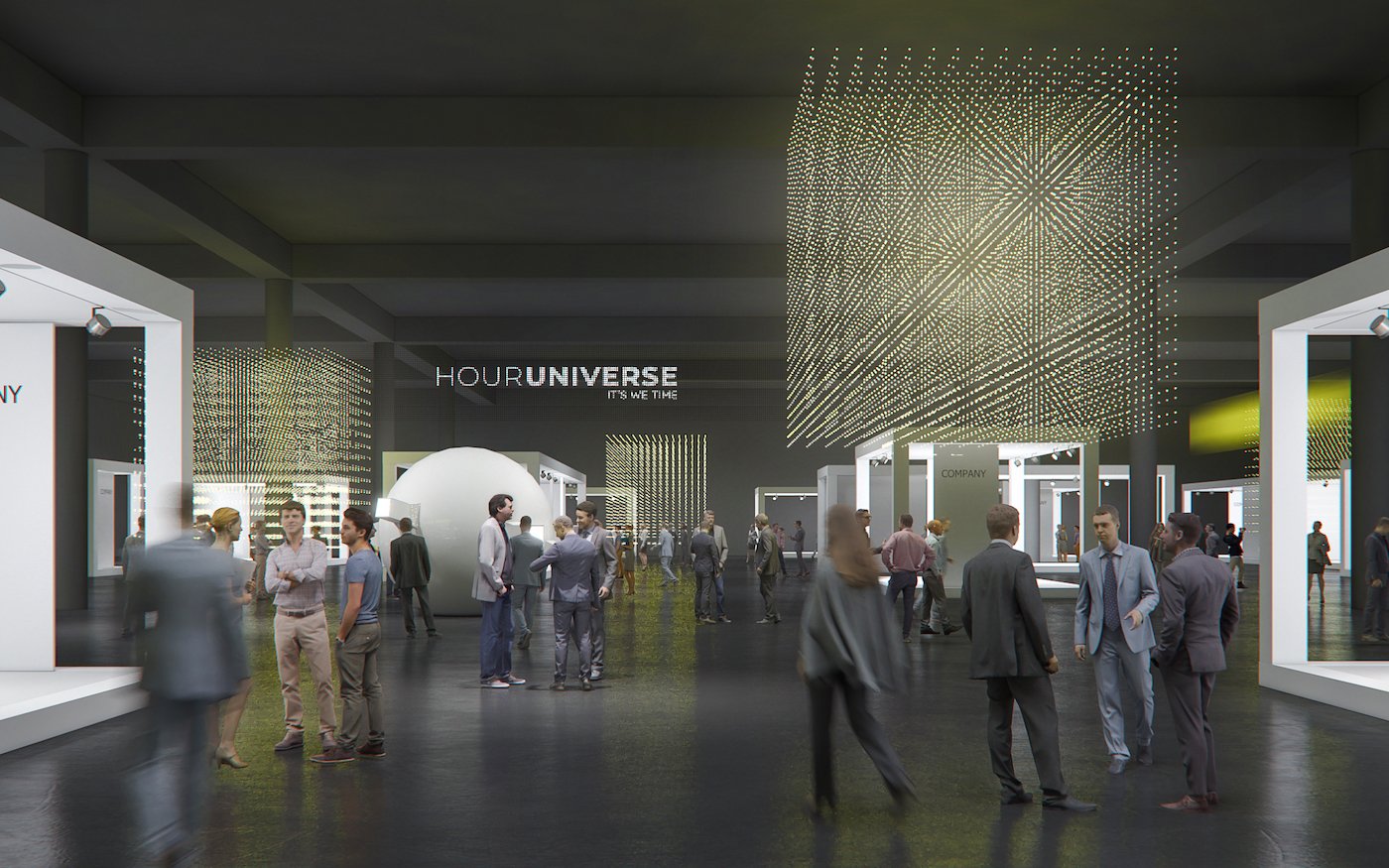 It seems less and less likely that visitors and exhibitors from outside Europe, especially from Asia, will resume international travel next year.
If there is one thing to be learned from the crisis, it is how quickly the situation can move in one direction or the other. Certainly we have to be extremely flexible in the organisation of the exhibition. As a general rule, it takes six months to actually implement such an event. In our case, we are offering new turnkey booth formulas that are much easier to implement. Of course, given the many uncertainties, we cannot rule out the possibility that, at some point in time, April will turn out to be unrealistic. But as we have our own exhibition space, we are very flexible.
You planned your show dates based on Watches & Wonders. However, they have just announced a 100% digital format for 2021. Does it make sense to keep these dates?
So far, this decision has had no impact on the planning of HourUniverse. We are going ahead with our programme for next year.
Before the virus broke out you had been coordinating with the FHH, organiser of Watches & Wonders in Geneva, to hold the show at the same time. This relationship then turned sour. Are you communicating again?
We talk to everyone. I'm happy about any coordination: it's good for everyone, because we attract the same visitors. You can't ask professionals from all over the world to come to Switzerland several times a year, especially under the current conditions. Buyers will travel less but will want to be as efficient as possible. It is up to us to organise and coordinate ourselves, for the good of the industry as a whole.
"Buyers will travel less but will want to be as efficient as possible. It's up to us to organise and coordinate for the good of the whole industry."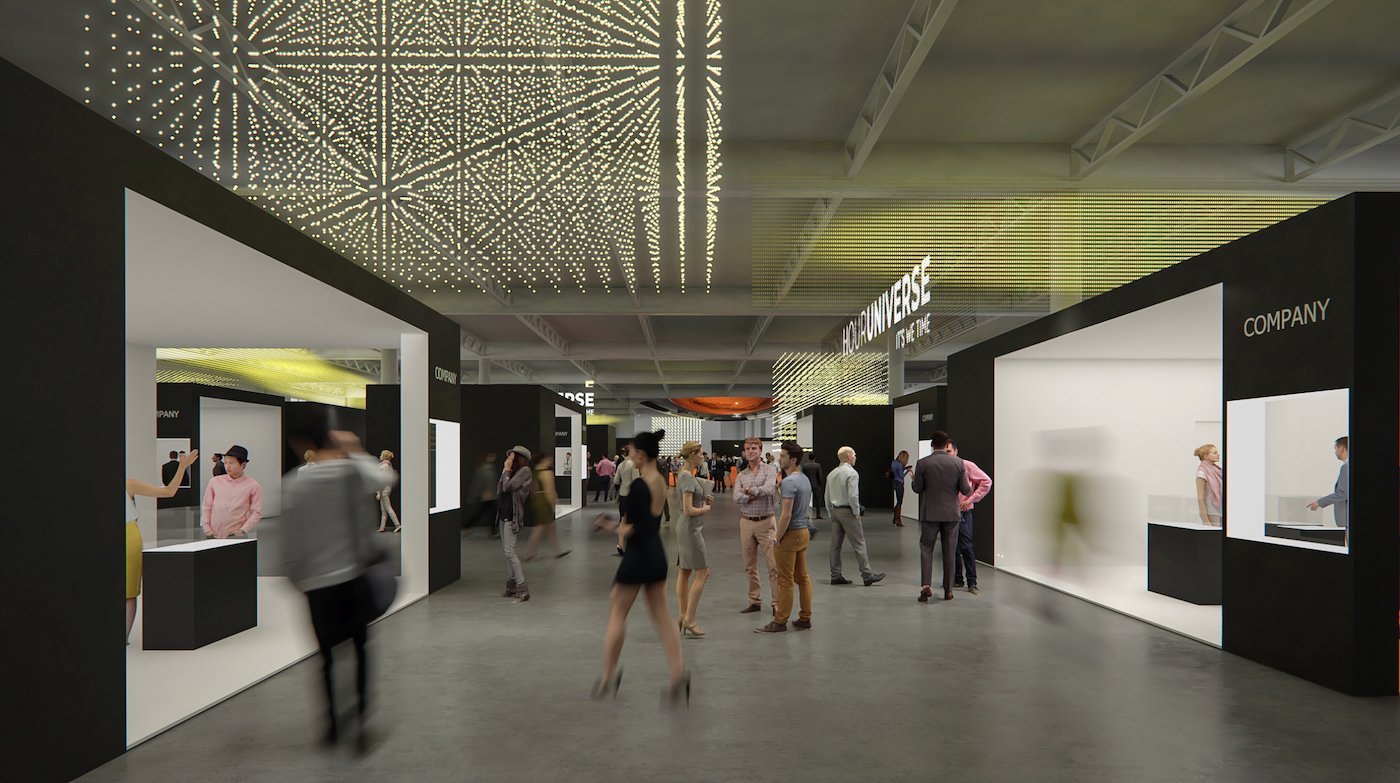 With several key exhibitors having left for Geneva, which brands are you counting on to organise the fair?
Priority is obviously given to all the exhibitors who were present at Baselworld in the past. There is still a very solid base of brands that rely on an event like ours. The gemstone industry, for instance, saw a 50% increase in exhibitors at Baselworld last year. In addition to these historical partners, other sectors are opening up to us: certified pre-owned, smartwatches and e-commerce platforms. Several major players in these fast-growing segments will be exhibiting at HourUniverse. Whether in watchmaking, jewellery or gems, our exhibitors range from the accessible to the ultra-luxury segments, with a strong mid-range presence in watchmaking.
Given that the groups have the resources to go it alone if they wish, do you expect to see a majority of independent exhibitors?
That remains to be seen. Some major players who wanted to position themselves in Geneva have understood that they were not necessarily welcome there. I fully understand that brands or groups might deem the cost of top events in the past to have been too high, and may want to create their own events. But after getting acquainted with the new HourUniverse concept, many people realise that we have really changed, in terms of the prices of both exhibition booths and overnight stays.
Physically, what will the show look like?
What we have to forget, compared to what we knew in the past, are the long aisles with one booth after another: in our planning we like to talk about "organised chaos". It's a formula we already tested in 2019, with a very satisfactory flow of visitors. The idea is to offer open, inclusive booths that are more in tune with our times. The architecture of a booth, however impressive it may be, must not overpower the product. The design will be minimalist, very urban, representing a more discreet, less flashy approach to luxury.
"The design will be minimalist, very urban, representing a more discreet, less flashy luxury."
A plan of the Basel Fair in 1975. After the giant stands of the two last decades, will we see a return to more understated luxury in 2021?
Could this be a way to save on overall costs as well?
When you put made-to-measure decoration everywhere, it comes at a cost that everyone has to pay in the end. You don't come to a trade show for that; you come to do business, to network, to increase visibility, to see what your competitors are doing and spot new trends. What you want is maximum efficiency at a reasonable cost.
So, how much will the booths cost?
In the main halls (watches, jewellery and gems), the rates range from CHF 25,000 for a 20m2 booth to CHF 100,000 for an 80m2 booth. For packages of four booths of 40m2, prices start at CHF 240,000. We will also have rates starting at CHF 4,300 for the smallest space in the Incubators area dedicated to startups. We guarantee a full refund of the costs if the physical event has to be cancelled.
"You don't come to a trade fair for the decor, but to do business, to network, get visibility, see what your competitors are doing and spot new trends."
However, brands like to personalise, especially in the luxury industry...
We do not impose absolute standards, there is still plenty of scope for individualisation. The furnishings are provided, but if an exhibitor prefers a yellow carpet rather than a dark grey one, they will be able to change it. The most important thing was to match the prices of trade fairs in Europe that offered cheaper formulas.
What arguments do you put forward in your negotiations with potential exhibitors?
The main argument is that change is everywhere, starting with more affordable prices, whether it's for exhibition booths or overnight stays. Every expense has been questioned. Furthermore, we are no longer selling a purely physical, one-off show but a continuous presence on the digital platform that we will launch in February. Today, a trade fair must be active all year round; otherwise, two weeks after the event, nobody talks about it anymore. We want to keep the community alive all year round.
What visitor profile are you targeting?
Still a majority of professional buyers, but there will also be more collectors and end customers. By opening up our platform to companies in e-commerce, the secondary market and smartwatches, as well as startups and technology incubators, we are also extending our horizon in terms of potential visitors. A real competitive advantage of the show is its diversity. Buyers are not only looking for well-known brands, they want to be surprised.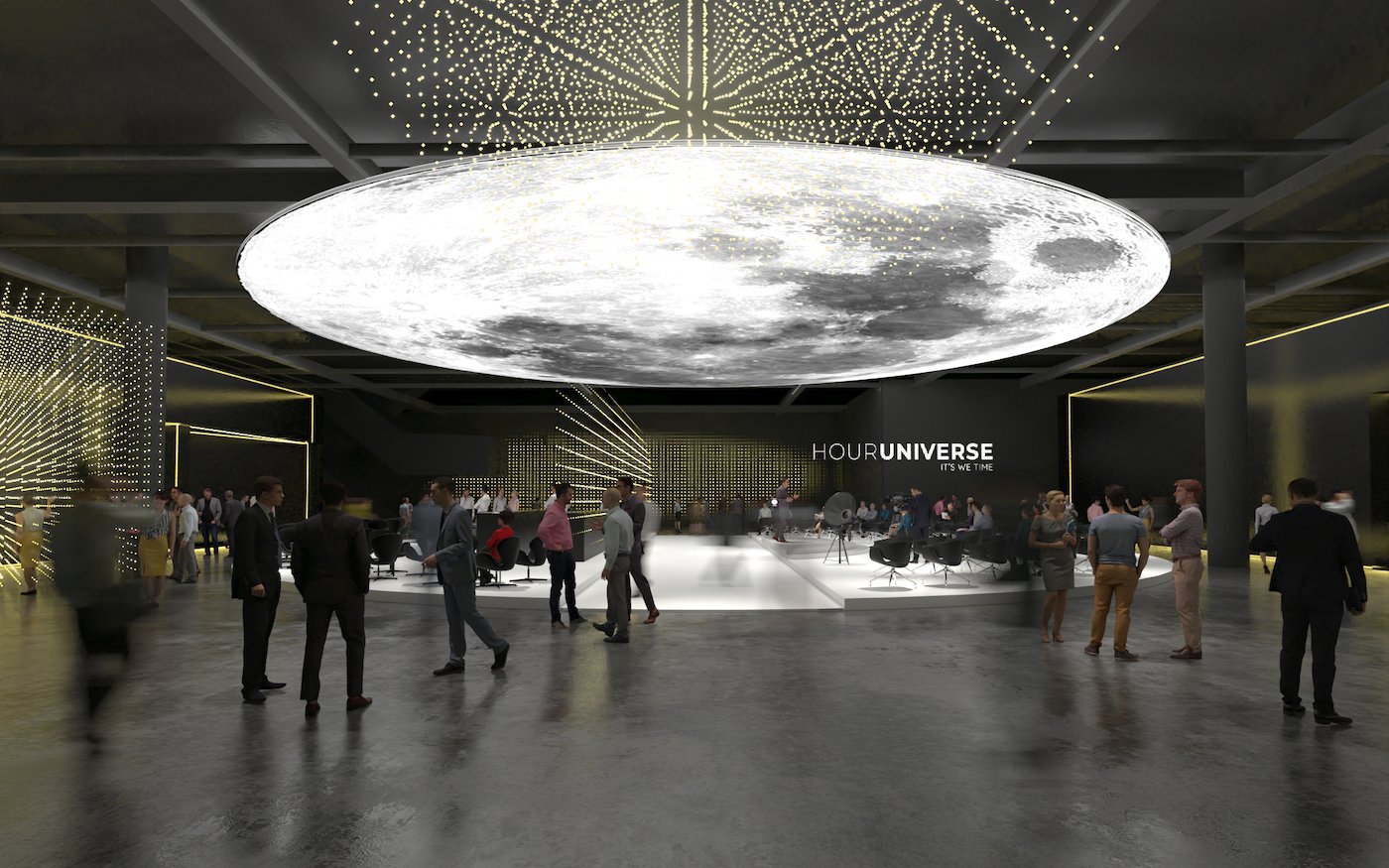 What conditions will be granted to the media?
For a trade fair to be a success, the media are as important a component as the buyers, visitors and exhibitors. They will have the best conditions for working on-site. That said, I don't want to turn them into "embedded" journalists by inviting them and paying all their expenses. I don't support this practice.
What mandate have you been given by the MCH Board, which has welcomed some major new investors this year (including James Murdoch's company Lupa Systems)?
The expectation is very clear: first of all, it is to produce and implement HourUniverse in 2021. It is a challenging mission but one that we can achieve. We have the skills and know-how to do so. You can't improvise being a trade fair organiser: it's a multidisciplinary job, in our case serving three industries that we have to know intimately.
This show is a new start, the first step in a continuous transformation. We can no longer define a strategy that takes place over five to ten years. Cutting and pasting from one year to the next is no longer possible. Transformation becomes a perpetual mission in itself. We have just come out of four months of intense exchanges to clearly identify the needs of the industries we cover. But if we ask the same questions next year, we won't necessarily get the same answers.
"Today, a trade fair must be active all year round; otherwise, two weeks after the event, nobody will talk about it anymore."
Behind MCH, there's the city and canton of Basel. Is their political and financial support guaranteed?
Our shareholders supported us through the most difficult times last spring, with the closing of Baselworld. Today, the events sector is in trouble because of the pandemic all over the world. We know that the state cannot finance everything, even under these conditions. We are therefore very grateful for this support.
Some would have felt it logical to organise a trade fair in Beaulieu Lausanne, closer to Geneva...
I don't know where this rumour came from, but it is unfounded. I was the director of Beaulieu Lausanne so I know the site well. On the one hand it is currently being renovated, so it is not very welcoming for such a show. And above all, we are not the exclusive operator of the site. When you are the owner of the walls, as is the case at the Messe in Basel, you can change the concept, plans and dates of a trade fair much more easily, especially in the context of Covid-19, than if you are merely a tenant.
Earlier this year, you were very vocal in your opposition to some Basel hotels, particularly with regard to the rates they were charging. Has this situation been resolved?
I have to go back on what I said, because we have had enormous support from the Basel Hotel Association. Unsurprisingly, they are going through a very difficult year and have realised the need to return to more reasonable prices, and thus support our approach.
Even if no physical event takes place in 2021, will the digital platform still be launched?
Yes, that's the plan.
How will it be organised?
To sum up, I would say it is a "LinkedIn" for the three industries we represent. An essential feature is digital networking, whether between exhibitors from the same industry, from different industries or between private and professional buyers. If a watch brand wants to get in touch with retailers from a certain region of the world, for example, it will be able to do so through the HourUniverse platform.
If everything goes as you hope, what are the next steps?
We are currently contacting thousands of buyers and professionals and presenting HourUniverse to them. In February, the digital platform will be introduced, with the aim of bringing it online as early as March. Then comes the physical show in April.
On a personal note, how are you managing the emotional roller coaster you've experienced since you started the job in July 2018?
If I were a pessimist, I would say that all these ups and downs are a nightmare. But since I am optimistic and convinced that we need a great watchmaking exhibition in Switzerland, I have in fact never deviated from my goal. When you organise major events, you always have stakeholders with shifting interests that are difficult to reconcile. You have to negotiate, discuss, and this is what I have done, even in the most difficult moments, to understand everyone's worries and concerns. The events business is actually a people business. At the end of the day, when a trade show comes to life, it's an immensely rewarding feeling.