The colonization of Haute Horlogerie by Haute Couture has been happening for some time now, but Chanel, with its J12 Tourbillon, has just marked a new step.
Even better, Chanel has not 'just' slipped a tourbillon into one of its exemplary models, but added one with a great deal of innovative creativity.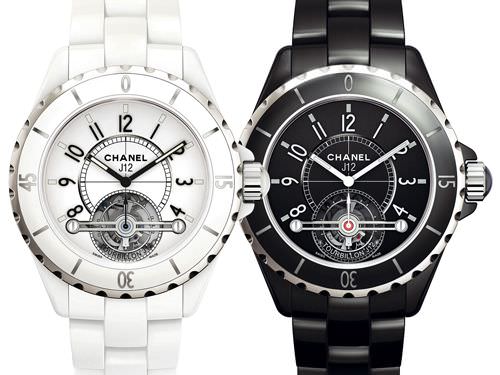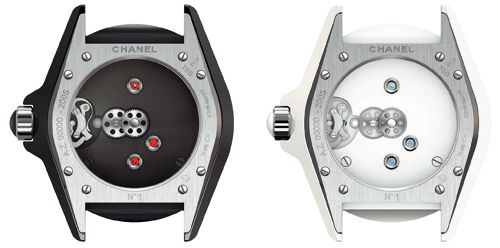 The J12 Tourbillon is, actually, the world's first grand complication in ceramic. The movement plate is carved in hi-tech ceramic (white or black) that is emblematic of the J12 collection. Because of its exceptional hardness, this material is very difficult to work with at 1/100 of a millimetre on a plate thickness of 2 mm, and thus underscores this accomplishment. The plate is visible from the back and is striking by the purity of its form. One small detail: the jewels are rubies for the black plate and sapphires for the white plate. The bezel and middle of the case are in white gold.
The upper bridge of the tourbillon cage is carved in optical glass and engraved with the inscription 'Tourbillon J12'. It makes one rotation per minute. The visual effect is impressive.
Finally, the dial of the J12 Tourbillon has been 'purified' in order to better emphasize the value of this watch creation. The tourbillon was crafted by one of the best manufacturers of Swiss complications, regulated by a master watchmaker, and finely finished in Chanel's ateliers in La Chaux-de-Fonds. The brand expects to produce twelve models in black and twelve in white.


Source: April-May 2005 Issue

More...Click here to subscribe to Europa Star Magazine.