I
f you want to see Denis Flageollet, just ask! Chances are that you'll meet him behind the former Sainte-Croix village bistrot converted into an all-purpose space in the little craft forge he built for himself. Over a roaring fire he works an ancient and gigantic pair of bellows made of wood and leather, with which he forges his metals. He has only one subject of conversation: materials.
Over to him: "Trying, testing, tinkering, that's manual work. I feel bad if I don't work with my hands for three days. I have multiple projects, but what they all have in common is the desire to understand how the material reacts. I work on methods, processes. I've discovered that you work metal like wood, metal is fibres." He shows us a hammer and an axe he has forged. A knife, the wooden handle of which was made in his carpentry workshop just next door. You can see the lines, the strength, the structure of the forged, folded, beaten material. You perceive the essence of the material. Steel is like a mille-feuille, to be taken and worked in one direction then in the other, folded and refolded.

Ever since childhood Denis has been inspired by a passion for materials. How will a material react when placed under strain? What are we going to able to do with it? At the moment, he is forging bells and gongs, testing them, breaking them. "It's exciting. You see the limits of the material, you understand how to get to grips with it, and depending on the method the result will be totally different. Just like with stone, you can't approach it any old how. Same for glass, with its reputation for brittleness. Every material has a direction of formation, crystallisation, an interplay of balances, forces and rigidity."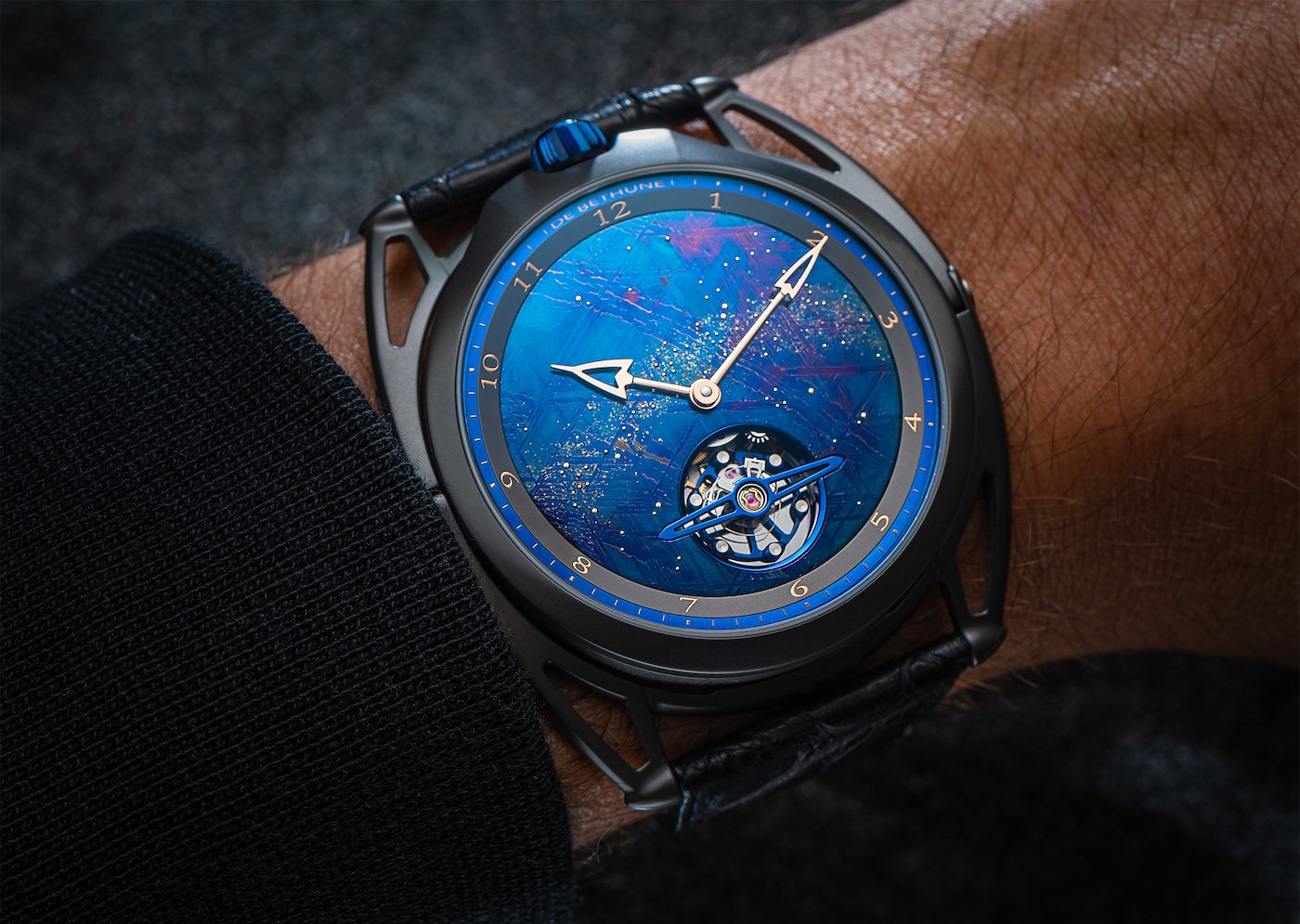 Three-dimensional vision
Denis has one feature peculiar to him: three-dimensional mental vision. He confesses this with some reluctance, perhaps for fear of not being taken seriously, but he has the gift of a mechanical mental vision that allows him to design and understand how things work. He sees every detail of cogwheels and their motion. He senses everything, right down to the bounce in instantaneous jumping mechanisms. Similarly, with raw materials he has, he believes, a mental vision and understanding of their texture and form.
Iron ore
Although he acquired this visual understanding of wheels and cogs while still a child, the same ability to visualise material came later, and gradually. "But melting alloys, understanding the temperatures – that you can control things much more precisely with your eyes, using manual bellows, than with an electric blower – and thereby knowing how to create differences within the material itself is the same thing, when it comes down to it, as being able to grasp mentally the interaction of forces within a movement." Denis says that when he goes through the workshops, he can tell simply by the sound of the grinding wheel on the material whether or not the part will be good or not. After a certain point, it becomes inexplicable. Scientists also find this sometimes in their research.
Not far from his manufacture, Denis Flageollet pursues his research in this house, the former bistrot of the village of La Chaux.
But what has this got to do with watchmaking? Everything. Because everything starts with the material. Is not bluing, which he has made his hallmark, a subtle interplay of flames and material?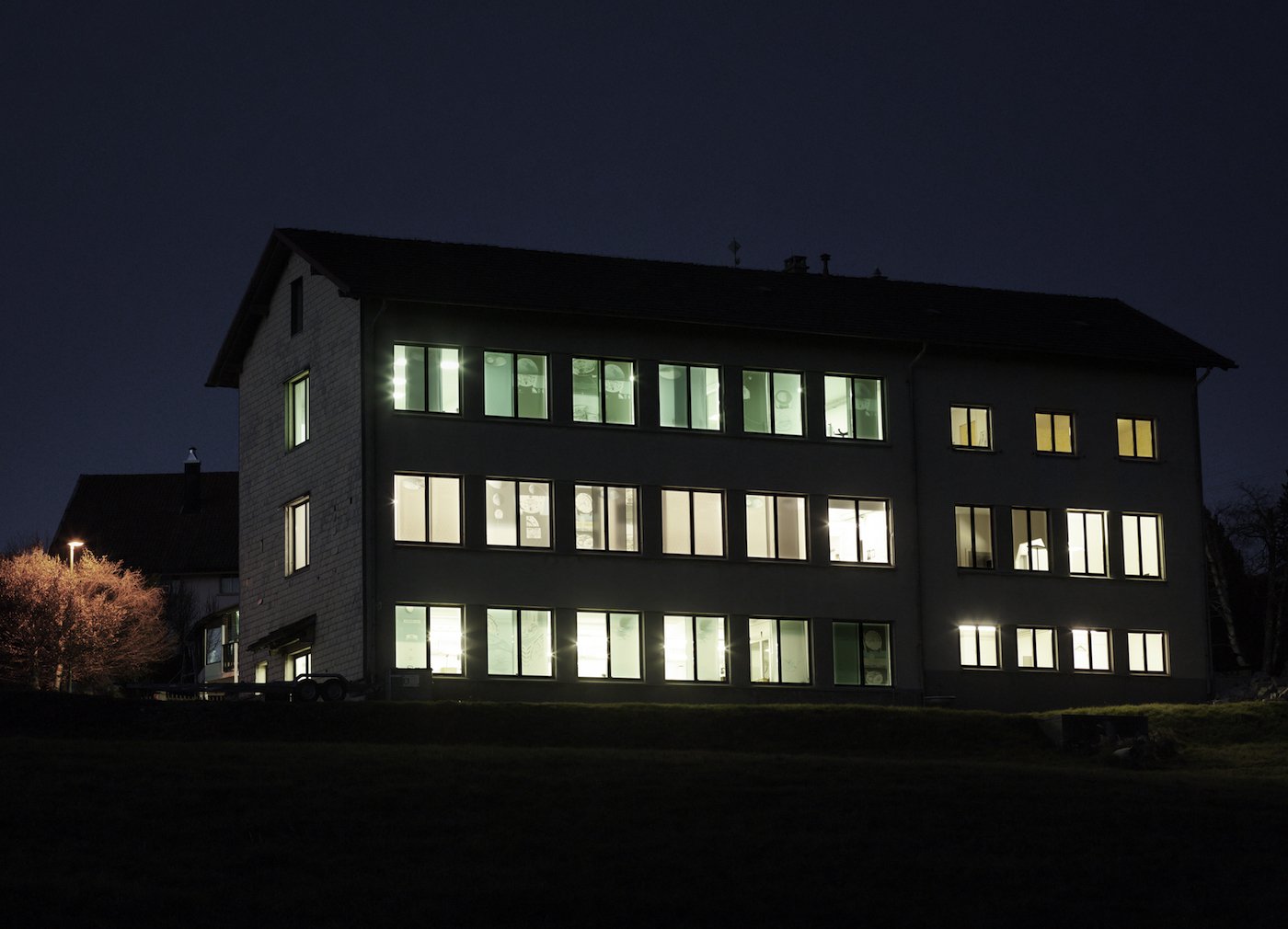 Predestination?
The son, grandson and great-grandson of French watchmakers, after completing secondary school with a focus on the sciences, Denis Flageollet left for Switzerland to train as a watchmaker and micro-mechanic. He then rounded off his training with a stint as a watchmaking technician for antique watches at the Le Locle horology museum. In 1989, with François-Paul Journe, he co-founded the company THA, specialising initially in restoration. For Breguet, they created the first Sympathique clock with its associated wristwatch. During those twelve years spent developing THA, he set up the watch mechanics and production workshops, took over the technical management and was responsible for the design office.
The DB28XP Meteorite. Black zirconium case, meteorite dial with unusual geometrical forms (octahedrites), blued, and studded with a multitude of tiny white gold pins. Hand-wound movement with a De Bethune-patented balance wheel. Ten numbered pieces.
On the strength of this experience and this immersion in history, with David Zanetta – an Italian entrepreneur and a great aesthete with a solid classical culture – he co-founded De Bethune in 2002. Their inspiration was nourished by several centuries of horological history, combined with a pronounced taste for contemporary design. What at first seemed an unlikely team – the sophisticated Italian and the "materialist" now firmly established in Sainte-Croix – was to give rise to one of the finest modern-day ventures in terms of style and watchmaking skill.
Their method, peculiar to them, was gradually honed. They developed their watches by actual material means, through successive prototyping, both of the exterior and the movement, by Denis Flageollet. Here again, we can see what he means by the primacy of the material.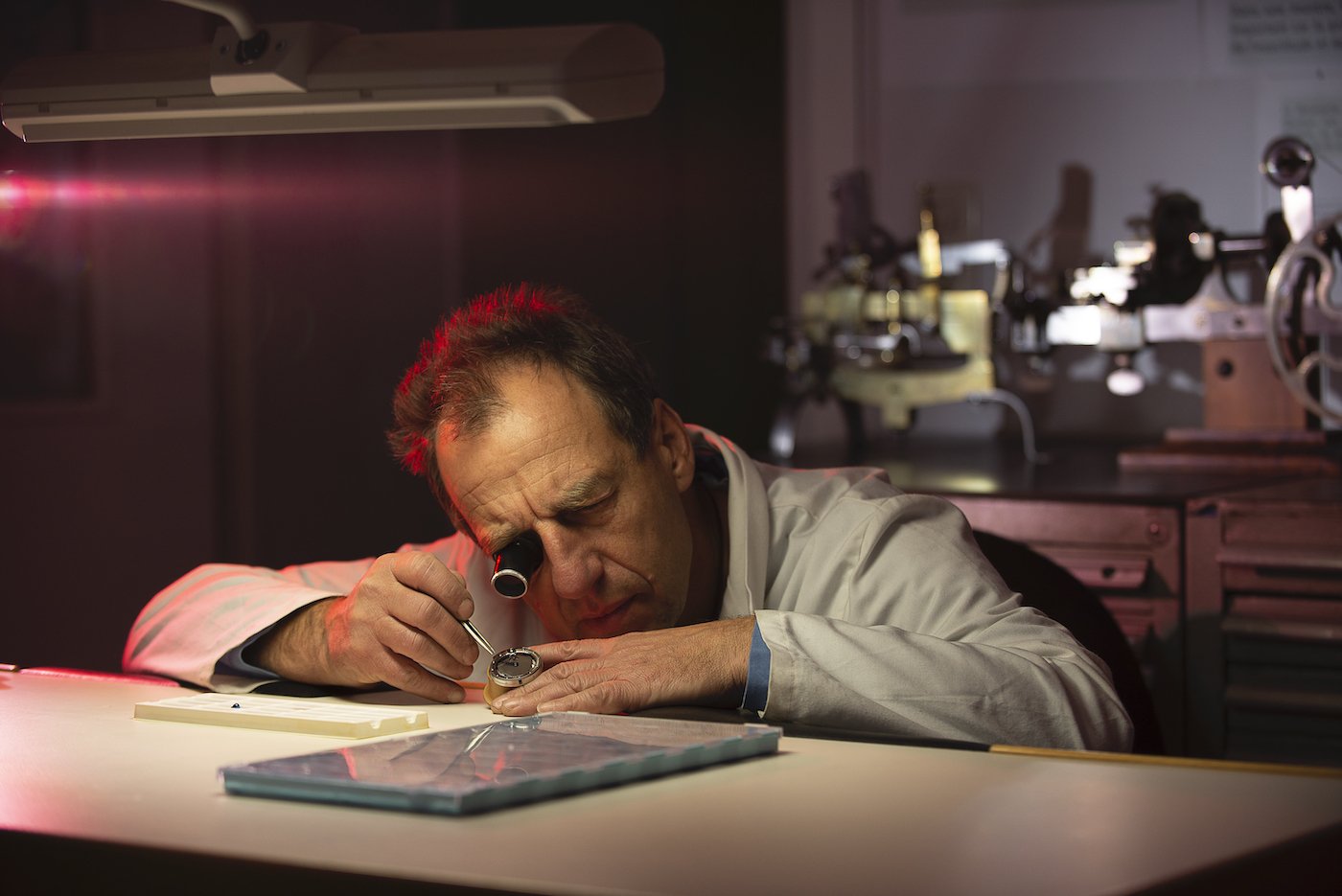 Transmission
"At the beginning, with David and his incredible aesthetic taste, the De Bethune project unfolded quite naturally, strangely but intuitively. To the point that today, it's as if there'd been a handbook defining what De Bethune is, a kind of self-evidence, second nature, nothing to do with marketing decisions. But we made the mistake of presenting the watch without any explanation, as if it was self-evident. Yet it was anything but. It was the result of a long voyage; it was the expression of aesthetic and technical choices that were contemporary, but in reality had their roots in grand, classic horology. Gradually, I realised that there was a need to explain the creation, the motivation and experience behind it, how it had been built, how it developed in a certain direction."

Today, this desire to share has found concrete expression in the creation of a year-long course in art mechanics together with his fellow artisans of Sainte-Croix, especially the mechanical engineer-cum-poet François Junod, an automaton expert, and automaton builder and watchmaker Nicolas Court, which he runs simultaneously with his 100% investment in De Bethune. For him, passing on his experience to watch lovers and young generations of watchmakers goes without saying.
Transmission is a key concern for Denis Flageollet.
It is in the same spirit that he also works with ECAL, an important school of art and design in French-speaking Switzerland, and the École Polytechnique de Lausanne (EPFL).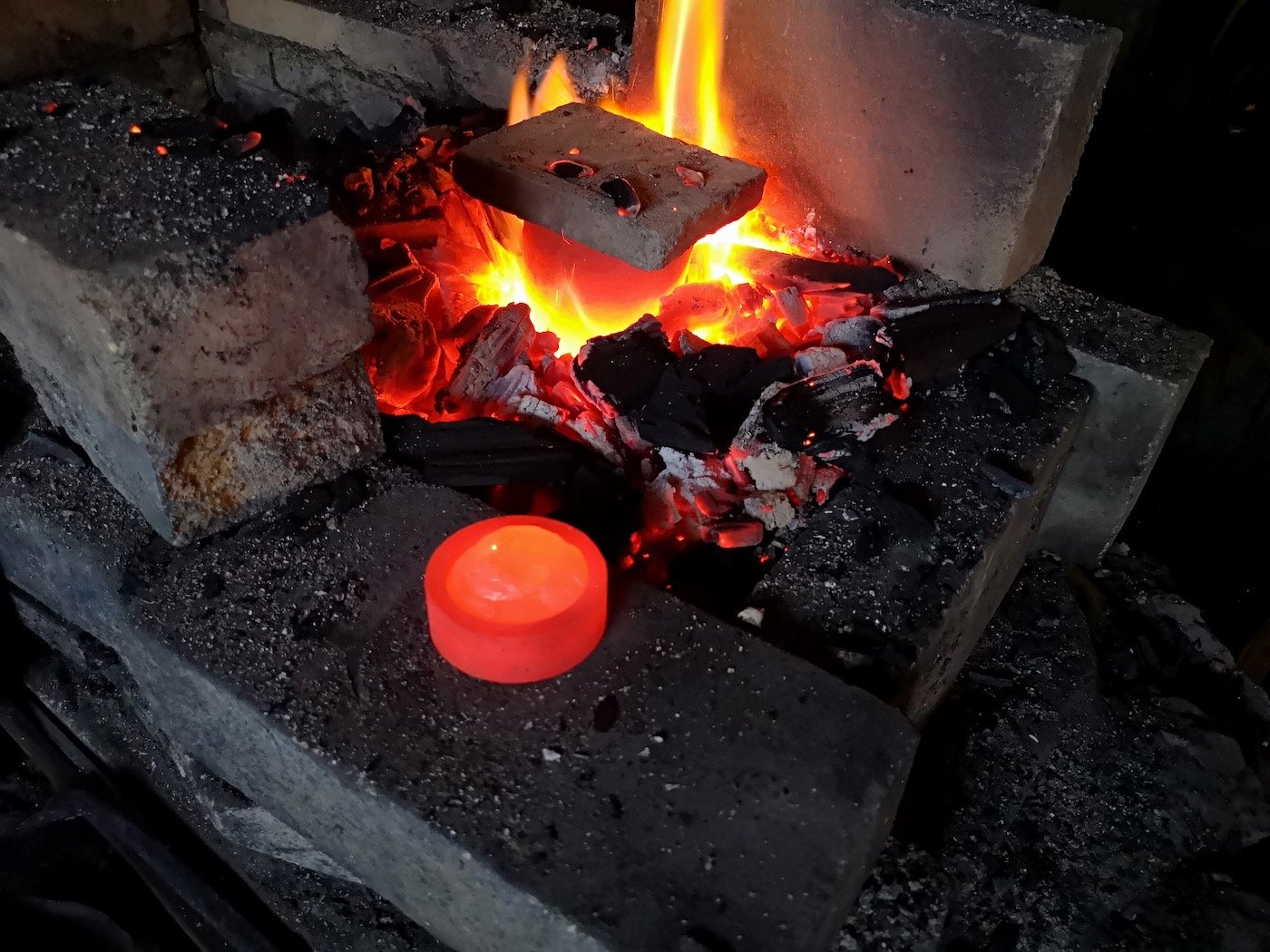 What about business right now?
"Today, De Bethune is doing well. Things are running smoothly, the team works together like a well-oiled machine. Professionals only. I'm proud to have achieved it. After the sudden departure of David Zanetta, Pierre Jacques is doing a great job in the role of CEO. Worldwide, there's a better understanding of De Bethune watches. We produce 200 watches a year, with a workforce of 30 to 35. In 2022 we'll be 20 years old. And we're in particularly good shape. It's a good period and I'm enjoying it with serenity. We didn't get here by chance. But the planets are aligned favourably for us. People have understood that we're all about authenticity and sharing."