M
aël Oberkampf, creator of Timeless watches, is shaking up the industry's preconceived ideas by offering two innovatively designed models in limited quantities featuring high-quality materials and finishes, and at the affordable price of CHF 1,450 excl. taxes.
Maël Oberkampf
As a freelance graphic designer, Maël Oberkampf has been designing watches, as well as yachts and cars, for over five years; and his numerous collaborations with luxury watch manufacturers, including Ladoire, Richard Mille and Florian Preziuso, sparked a desire to launch his own brand. He set himself the challenge of creating high-quality timepieces with bold designs, bearing the Swiss Made label yet remaining affordable. The challenge has been met, as is now confirmed by the launch of the first two watch models marking the arrival of a new brand on the market: Timeless.
Strongly inspired by early 20th century industrial design – of which he is a fervent devotee – as well as a more classic and refined style, the creator of Timeless has imagined watches with a timeless aesthetic. As he explains: "I wanted a distinctive design, resolutely contemporary with an avant-garde touch.
The result is an object naturally finding its way through time, embodying a subtle encounter between retro and futuristic worlds". Playing with curves, textures and depth, the timepieces thus created feature several distinctive details: a complex dial construction with a central opening revealing the hours wheel; the date highlighted by a magnifying glass effect window at 6 o'clock; a three-part crown bearing the brand's tourbillon motif; and curved lugs with no visible sharp angles, microblasted with a touch of pink gold to heighten the contrast.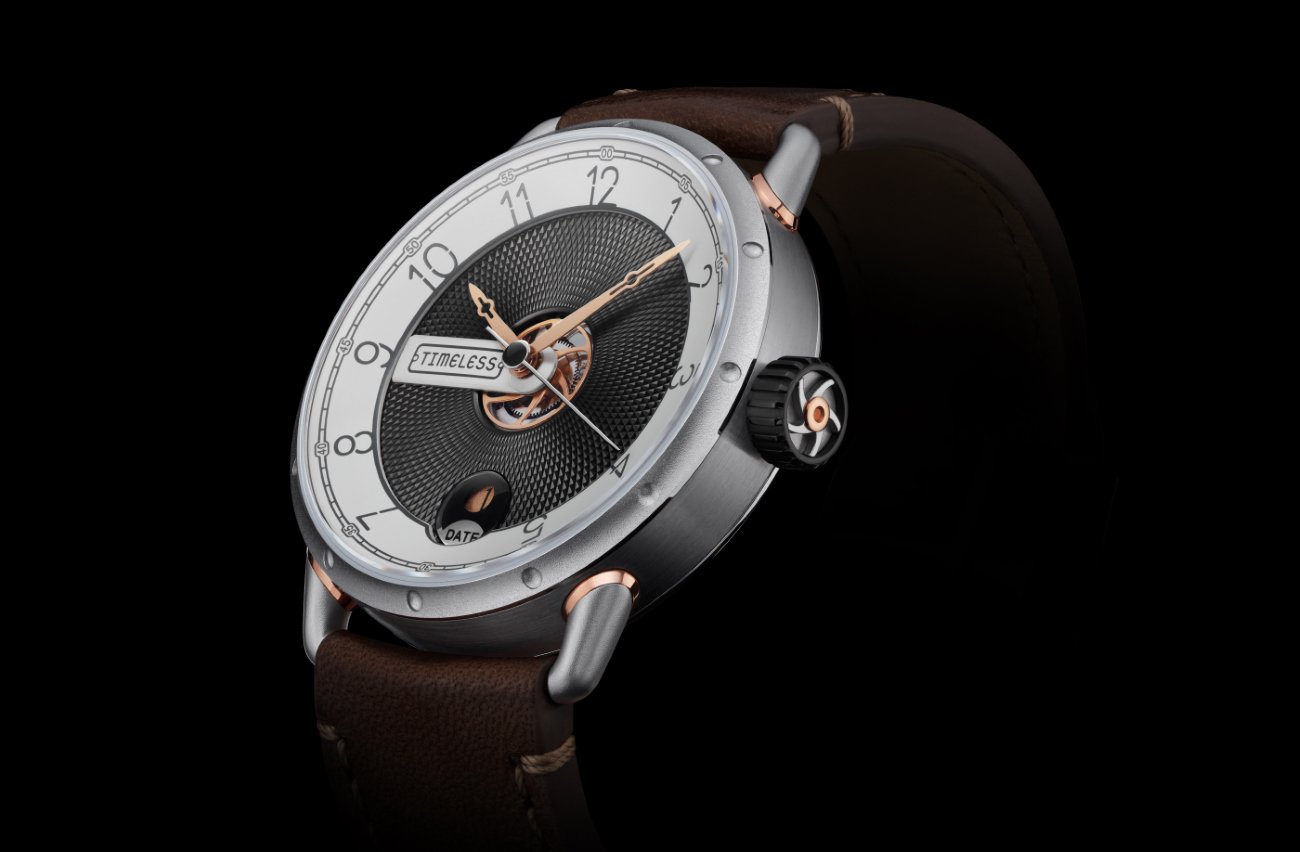 True to the notion of timelessness, the materials used are also made to last. The cases are crafted from stainless steel and pink gold, the straps from anthracite or brown calfskin, and the watch glass from sapphire crystal. Named after their functions (Hours – Minutes – Seconds), the HMS 001 and HMS 002 models house an extremely reliable Swiss mechanical self-winding movement.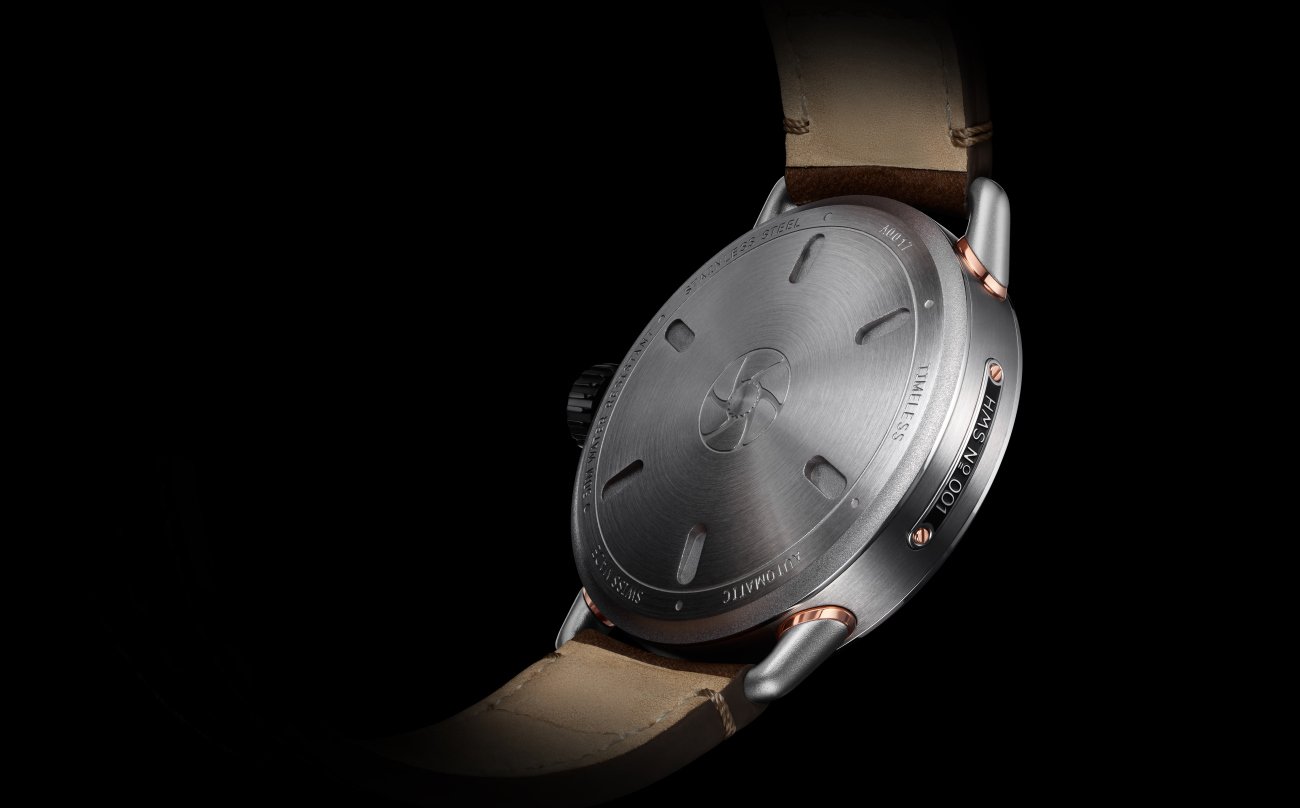 The first two Timeless timepieces, created in limited series of 250 each, are available for sale on the brand's website and delivered worldwide, wrapped in their leather pouch! Meanwhile, designer Maël Oberkampf is already working on future complications in the spirit of the brand: original watches with high-end finishes that are nonetheless affordable and transcend classic and modern design codes.