A
former CEO of the Victorinox watch division and sales manager at Swatch Group, Alexander Bennouna has been a regular in the columns of Europa Star for decades. His latest job, however, has taken him in a new direction. He has become an entrepreneur, launching a watch start-up, DecideAndAct (d&a), with Martin Riemer, another industry veteran who has been active in the high-end watchmaking sector.
The start-up's brand concept aims to shake up the Swiss entry-level segment, which has lost a lot of traction in recent years, in terms of both value and volume (8 million Swiss-made quartz models were exported last year, compared with 13 million in 2019 and over 20 million in 2015). In short, there is an urgent need to save a segment that, in its time, helped to save the Swiss industrial fabric! Many observers believe that a healthy watchmaking ecosystem in Switzerland requires strong supply at all price levels, despite the sector's general move upmarket.
Alexander Bennouna, co-founder of DecideAndAct, has held senior positions at Victorinox and Swatch Group.
Can taking a stand on societal and environmental issues be a vector for reviving a more "democratic" product offer? Alexander Bennouna firmly believes so: the DecideAndAct concept is strongly rooted in "committed" watchmaking. His collections, positioned in a price range between CHF 200 and 400 (with a first Kickstarter campaign starting at CHF 195), are made from sustainable materials, notably recycled PET fibre and cactus leather, and their packaging is reusable, biodegradable and vegan. They are thus fully in line with the new environmental focus of watchmaking (which we described in a long article to be found here).
Beyond the ecological design focus, another defining feature of the Geneva-based start-up is its partnerships with NGOs, through which a percentage of the profits are donated to specific projects chosen by the clients themselves. Peace, diversity and ecology are among the themes addressed. We interviewed its founder.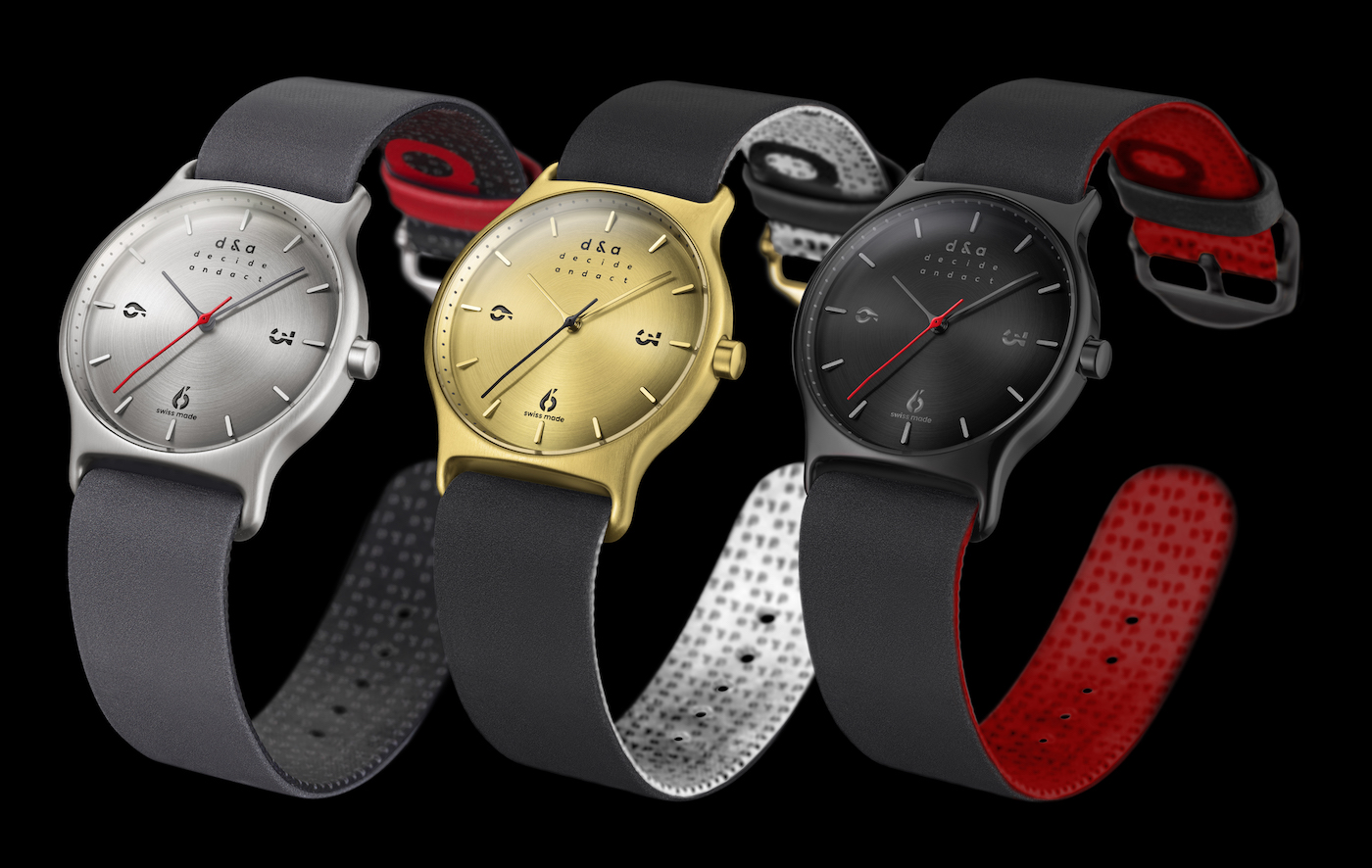 Europa Star: What was your background before founding the DecideAndAct brand?
Alexander Bennouna: I started my career in jewellery in Paris before joining Swatch in 1996 in the international sales team. Still with Swatch Group, I then joined Hamilton just as the headquarters were being repatriated from the US to Switzerland, so it was not an easy period. I was then approached to join Victorinox, for which watchmaking was a new activity, because up to that point it had mainly been done through the Swiss Army brand distributed in the United States. The idea for them was to be more anchored in the Swiss values of Victorinox, in watchmaking as well. Just after I arrived, in 2005 Victorinox acquired Wenger. Gradually, the watch production of both companies was merged in Delémont. I headed the watch division of the Victorinox Group until 2018. I then joined a family firm in Geneva.
…before jumping back into watchmaking, with the brand you are launching this year. What was your motivation?
Frustration! The frustration of seeing the entry-level Swiss watchmaking sector, in which I built my career, gradually being nibbled away by foreign competition, from Daniel Wellington to the Apple Watch. We can regain lost ground by offering models with more meaning. Just as Swatch did in the 1980s, it's about putting watches back on the wrists of young adults. But with 21st century values: careful design, durability, even open source.
"Just like Swatch did in the 1980s, it's about putting watches back on the wrists of young adults. But with 21st century values."
Can you describe the concept of DecideAndAct?
First of all we have the advantage of our weakness: we're starting from a blank page. Unlike the giants in the sector, who are faced with massively overhauling their operations, we are starting right away with good practices around sustainability, online sales and the use of social networks... even if it's not actually that simple, because everything is new! Beyond the sustainable value chain, the concept is first and foremost about responsibility. We work with several NGOs that anyone who purchases our models can support, according to their own values, up to 10% of the price of their watch.
The areas covered include ecology, reforestation, education, equal opportunities and peace initiatives. The design of the models will also feature reversible bracelets, allowing everyone to display their convictions (or not). All this brings a high perceived value, via an initial online offer at less than CHF 200, all taxes included, for 36 mm unisex models. Eventually, the price range will be between CHF 200 and 400. In addition, each model in the Special Editions collection will be dedicated to specific projects, and pledges can be up to 30% in this case.
DecideAndAct is launching on Kickstarter, with initial models priced from CHF 195.
What materials are the watches made of?
The major components (dial and case middle) are made in the Swiss Jura from recycled steel sourced from the Austrian company Böhler, which ensures good traceability. This avoids the need to use virgin steel, with all the ecological and social problems associated with mining. We are also working on stamping methods that require as few strikes as possible.
In addition, the first collection of bracelets is made of cactus leather combined with recycled PET fibre. But R&D is ongoing in this area: eventually, our goal is to go to the source, i.e. to be able to work with the suppliers of the suppliers... Paper packaging is also part of the value proposition: it is bio-sourced, foldable and can even be washed for reuse! This doesn't stop the watch from having sophisticated touches, such as the domed dial and raised indexes.
What about the movement?
We use Ronda's Powertech quartz calibre with low power consumption. It has a longer life than the norm (between 3 and 5 years). We're thinking carefully about introducing automatic or even solar movements in the long term.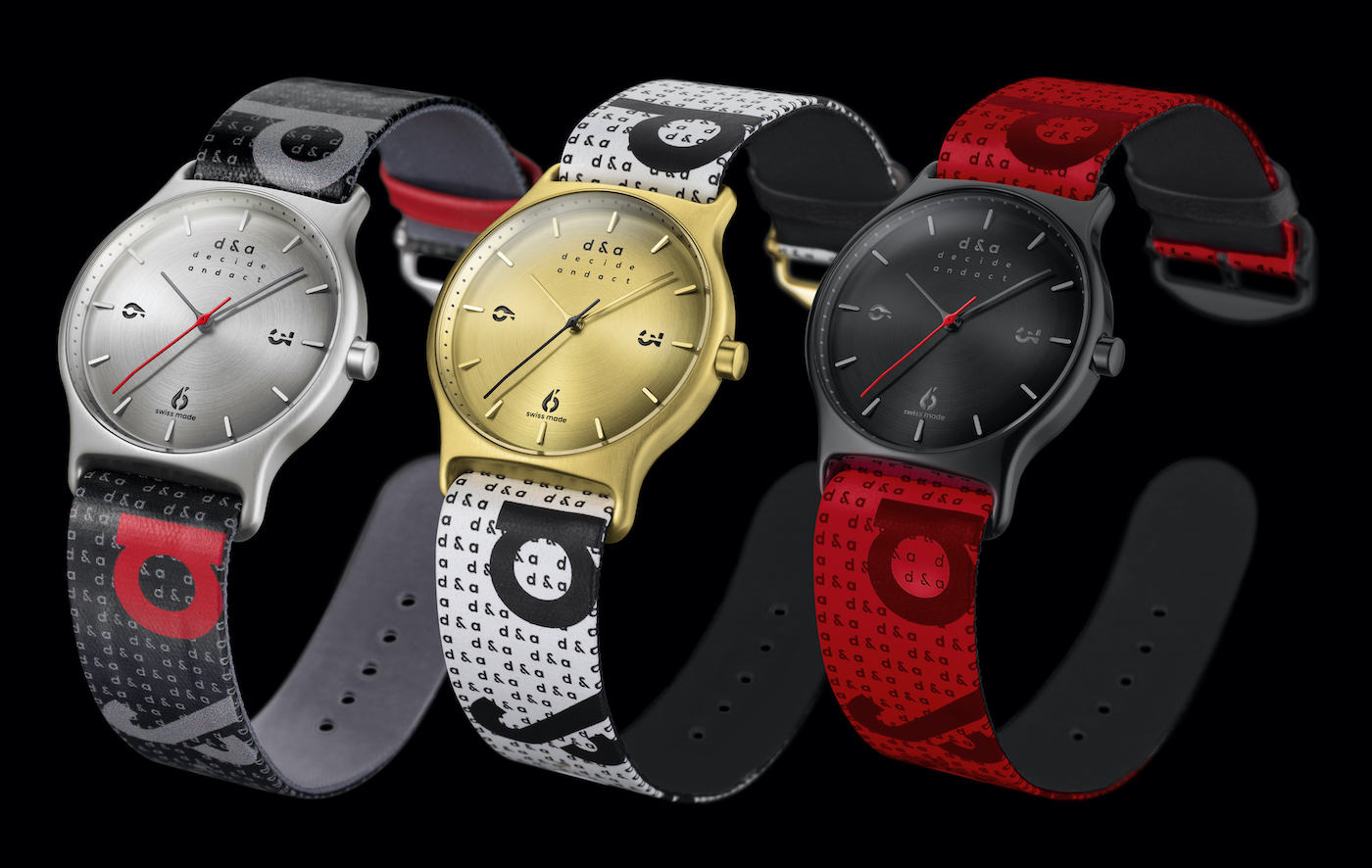 Big brands are starting to position themselves with respect to traceability and recycling. This year Panerai introduced an almost entirely recycled model, and Chopard has its "ethical" gold. How have these initiatives inspired you?
I'm delighted: their approach is important for a brand like us, because the top-of-the-range players will help to educate the consumer. We really need to change mentalities and convince people that ecological initiatives and recycling are not incompatible with good workmanship and quality. Just because an apple is ecological doesn't mean it's ugly! Even if this is still often just a branding exercise, it's a step in the right direction.
"We need to change mentalities and convince people that ecological initiatives and recycling are not incompatible with high quality."
The models have reversible straps made from cactus leather and recycled PET fibre.
What can we look forward to seeing in the coming months?
Production has started, and we are launching a social funding campaign via Kickstarter. The price of the "Ambassador of Change" collection available on Kickstarter is 195 francs. At this price level, we are aware that we need to do some volume. The series is numbered and the offer will be time-limited and available exclusively on Kickstarter. The final quantity we ship will be decided by the people supporting our new business model. The target for this first campaign has been set at 30,000 francs. I have worked in the watch industry all my career and I am delighted to be part of the counter-offensive in the Swiss watchmaking entry level!