V
erax is a long way from the traditional Swiss watchmaking brand with its ancestral know-how. Founded by an anonymous collective, it considers itself more of a movement than a brand per se. The movement in question is "street-luxury" – a combination of urban culture and luxury, which we can already see at work in Haute Couture, but also in Haute Horlogerie, with brands such as Audemars Piguet, Patek Philippe, Rolex and Richard Mille now fully part of "street" culture.
Verax intends to bring this spirit to more affordable price ranges, in order to help save it. And it urgently needs saving. The Swiss entry-level segment, which enjoyed its golden age when it was ultra-connected to urban culture – notably with the Swatch – is under threat, particularly from the Apple Watch, which is "hyper-connected", both through its technology and with its era. Verax has set itself the mission of rediscovering this successful fusion between "Swiss made" and "Street made".
Offered in an inaugural series of 500 pieces, the Verax 420-V01.01 is available for sale online. Its 43mm diameter case houses a Swiss quartz chronograph movement.
Using Instagram to convey its spirit, the Verax collective has taken the decision to produce only limited editions, and only one reference at a time, to "infuse all its spirit into a single object". The first object is the Verax 420-V01.01, a model produced in a limited edition of 500, delivered with a reusable pouch, two straps, one of which can be worn full-length, as well as a guarantee card that doubles up as a... grinder for rolling your own joints (cannabis consumption is one of the most promising new areas for luxury, according to author Erwan Rambourg in his book "Future Luxe").
The Verax collective is starting with a simple quartz chronograph, but is not ruling out following up with a tourbillon model. We met its members.
Europa Star: You want to remain anonymous. But can you tell us a little bit about your profile?
Verax: The collective brings together a number of people who have worked in the watch industry. Above all, we want to put ourselves forward as a group, not individuals. But our previous experience means we are starting with a solid knowledge of watch design, as well as digital marketing. We are active in street art and lifestyle.
We grew up in the 1990s, an era defined by the explosion of hip-hop, MTV and Air Jordan. Verax is part of the streetwear scene, where casual fashion meets luxury. As we are a Swiss collective, it seemed obvious for us to start with a timepiece. The ambition is to make a street fashion brand, but we're starting with one product, one watch.
"We wanted to start with a quartz chronograph model, as this is certainly the type of watch most affected by the advent of smartwatches. The freshness of the Swatch from the 1990s speaks to us; it was definitely connected to its era!"
The model with its sticker
What's your view on the current state of the Swiss watch industry?
Today, if you look at the watch landscape and its target audience, few brands are really positioning themselves in an entry-level segment focused on streetwear. This may be the case with Casio, but it is not a Swiss brand. Watchmaking remains traditional, and there's a segment of customers who are not interested in brands that they consider too traditional. It is a fundamental challenge for watchmaking to speak to new generations. Sometimes we feel there's such a gap, we fear that young people won't wear watches any more. And yet the Swiss made label, this culture of beautiful objects, resonates with us enormously.
Smartwatches have taken a good share of the traditional market of Swiss watchmakers. We wanted to start with a quartz chronograph model, as this is certainly the type of watch most affected by the arrival of smartwatches. The freshness of the Swatch of the 1990s speaks to us; it was certainly connected to its era!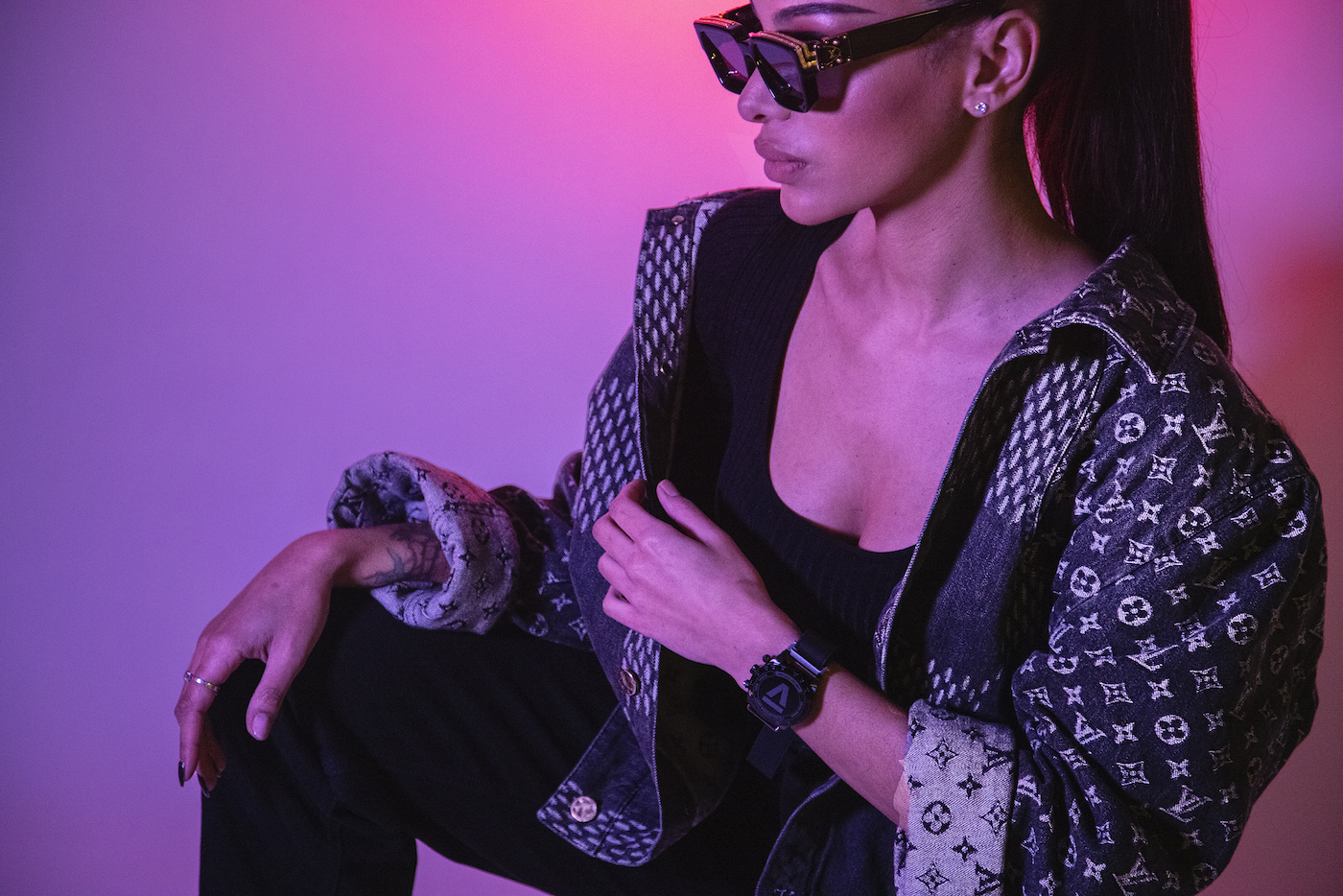 When did you launch your model?
We opened our online sales site in April with a first model offered at 780 francs including all taxes. You can pay for it in Bitcoin – that seemed obvious to us – but also in Monero, which is used more on the dark web. Bitcoin is almost too established for a disruptive brand today! With our website, we wanted to do something very simple, because you're coming to buy a watch, full stop. We mainly use Instagram for our communication.
In terms of packaging, the watch is presented in a small pouch. This can be reused, which is the best form of recycling. In terms of design, we didn't want to reinvent watchmaking: we're sticking with a round case, like most timepieces. The differentiating element is the strap, which can be worn using its entire length. We also include a second textile strap for a more standard style.
A distinctive feature of this model is the full-length strap.
You've also rethought the use of the protective sticker...
It is a somewhat forgotten element of watches, which we wanted to reclaim with a nod to the 1990s, when stickers of all kinds were popular. You can even leave the sticker with our logo on the watch when you wear it.

Your dial is special too...
The dial is relatively simple but with a few nods to traditional watchmaking, including the markings that indicate the various components of the watch. We are deliberately coming out with one reference and one model, not multiple variations of colours or designs. The concept is to have one new watch at a time.
We'll be releasing a second reference this summer, but we're not going to launch multiple variations at once. The Verax sign on the side is a nod to practices in the trainer world – Nike does that a lot. We tried to mix these two worlds of watchmaking and streetwear, which both have quite strong codes.

Will there be more surprises for your community?
The 420th customer is going to hit the jackpot, as they will receive a special model set with black diamonds! We tried to infuse all our original ideas relative to street culture into one small object. Everyone came up with their own ideas, such as the sticker, the grinder, etc. In the end, the advantage of this mono-product is that we are focusing all our creativity on it, rather than scattering our ideas around multiple objects. And we're not imposing any barriers: we could very well release a tourbillon as the next watch, or we could organise a physical launch that won't appear online at all.
"The advantage with this single-product approach is that we can focus all our creativity on it, rather than spreading ideas across multiple objects."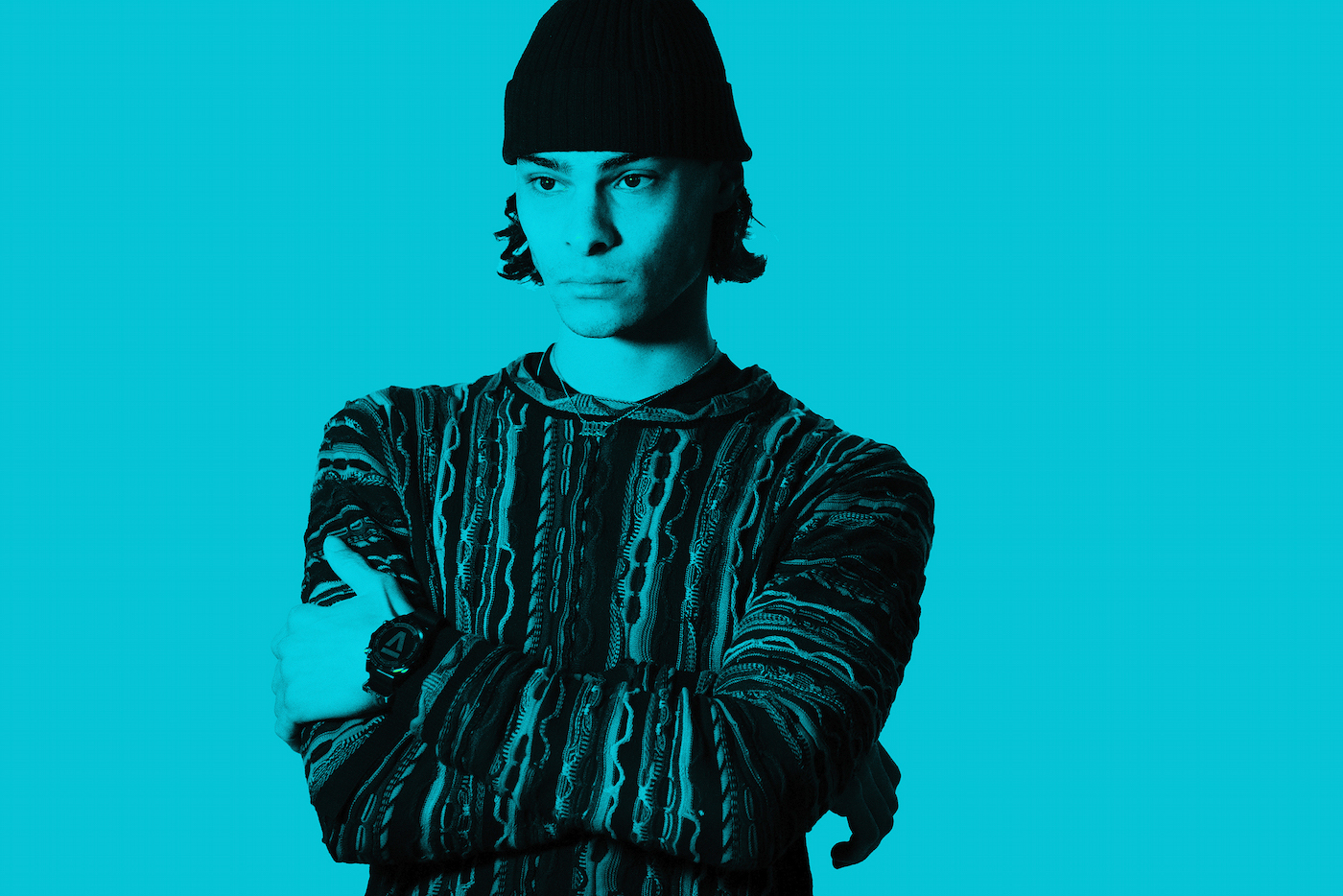 What is your approach to communication?
We work with several influencers in the dance, hip-hop and fashion scenes. With social networks, there is both a very useful and a very perverse side, because we are pushed to pay to be seen, and if we don't pay, we are not seen anymore. Nowadays, social networks are completely saturated with content, in watchmaking as in any other field. That's why we don't present ourselves on Instagram as a watch brand; we take a media approach that creates a variety of content, with a creative environment into which our watches fit.
We want to appeal first of all through our identity, to create a strong and organic link with a community that will also become an ambassador for us. This is the best possible form of advertising in the long term. And our advantage as a start-up is that we can take a totally radical approach, which is aimed at people with an equally strong mindset.
"Nowadays, social networks are completely saturated with content, in watchmaking as in any other field."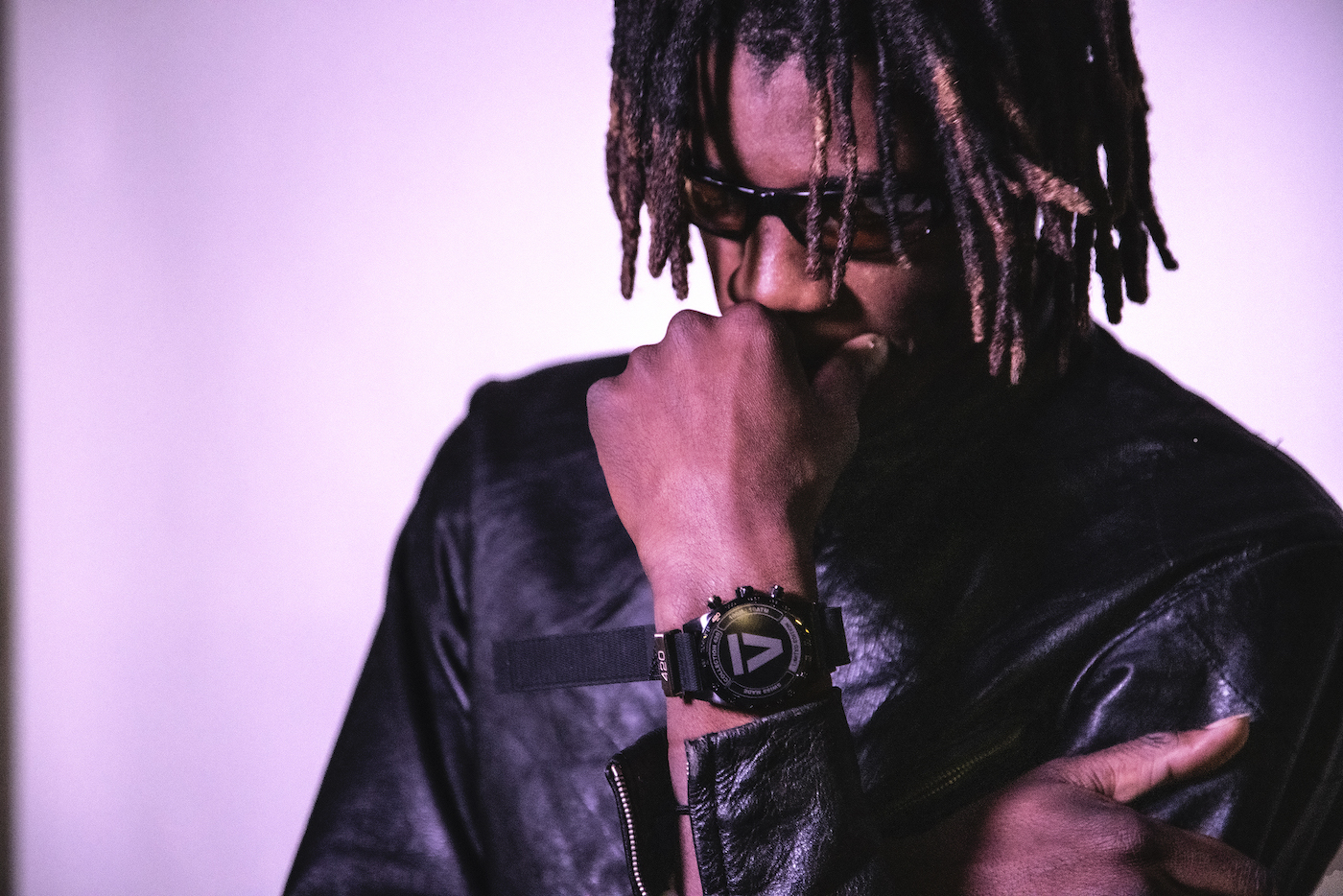 TECHNICAL SPECIFICATIONS - VERAX 420-V01.01
CASE: Stainless steel PVD
DIAL: Dark black grained 43m
STRAP: Velcro strap in Verax rubber
MOVEMENT: Ronda Z3 quartz chronograph
GLASS: Swiss made K1 crystal
PRICE: CHF 790 incl. taxes
*VERAX [ˈvɛː.raks] Adjective, from Latin verax, veracis, veracium: "Quality of that which is true, veridical, authentic, telling the truth, sincere, sure, real."