I
n an era that is ripe for vintage revivals and celebrations of the twentieth century's great watch and jewellery designers, the Charles Zuber brand project seems to tick all the right boxes. It was co-initiated by gem-setter Vincent Perego, who worked with Zuber and is determined to carry on the jeweller's legacy.
The first models - the Pomander ring together with the Perfos watch, designed by Eric Giroud (read Isabelle Cerboneschi's in-depth article here), were introduced last year.
We can look forward to some major developments from the brand, which will be among those exhibiting at Watches and Wonders this spring. Vincent Perego told us more about the products, their craftsmanship and what he likes to call their "subtle complexity".
Europa Star: Today you're busy with the launch, or rather relaunch, of the Charles Zuber brand. And before that?
Vincent Perego: I had a company supplying watch and jewellery brands that I set up in the early 2000s. In fact I hadn't been in business long when I met Charles Zuber for the first time, through the Association Romande des Métiers de la Bijouterie (ASMEBI), which is a professional association for the jewellery sector. In 2008 we were contacted by Harry Winston to work on a rather special watch. Charles designed the bracelet and I took care of the watch itself. That's how we got to know each other.
In 2010 I sold my company so I could devote my time to photography, which is another of my passions. It was after being in touch with a Middle East investor who was looking to either launch or take over a luxury watch brand that the Charles Zuber name came back to me.
Perfos 42mm with white dial
Why?
I remembered he kept archives of all his designs and ideas; more than 3,000 photos in all. When he died in 2012 the brand was sold but it was dormant. In 2016 I contacted the then owners about acquiring the rights. There was a huge creative potential waiting to be developed. Charles was a trained jeweller who learned the techniques of watchmaking through years of observation. He was one of the few who could bring both these skills to the table. There are three of us behind the project: myself, jeweller Aram Garabetian who I've worked with for many years, and entrepreneur Mohamed Hilal.
"Charles Zuber was a trained jeweller who learned the techniques of watchmaking through years of observation. He was one of the few who could bring both these skills to the table."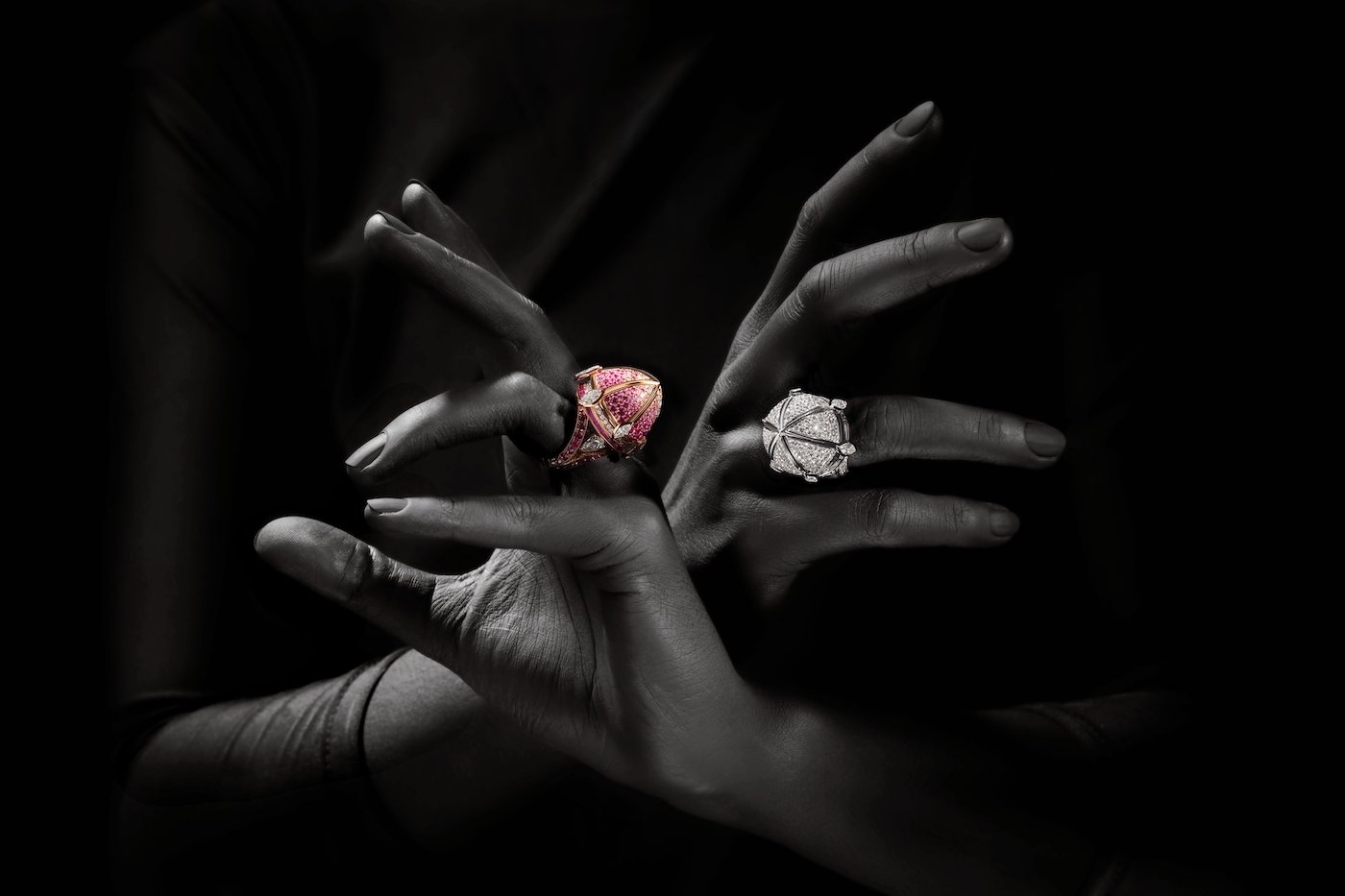 How would you define the brand?
A brand with its origins in jewellery that also creates watches. On that note, the idea was to develop a watch that was complex but not obviously so. Something subtle. It couldn't be a round watch. It had to have an original form, even if we knew this would be more polarising. We contacted Eric Giroud and six months later the initial sketches had become the Perfos – a form watch with a decorated movement incorporating a micro-rotor.
Perfos 42mm in steel
What about the jewellery?
We've opted for the Pomander rings. Again these are subtly complex, with baguette-cut diamonds in a grain setting. The design is inspired by the tower of the Kapellbrücke in Lucerne, which is Charles Zuber's hometown. We also worked on the logo and refined the brand's positioning and core values.
Ruby and black jade Pomander ring
What is that positioning?
Definitely high end, in keeping with our respective backgrounds, but not a niche brand. We aim to reach a certain volume. Our jewellery has an average price of CHF 7,000 and our watches start at CHF 7,900 for the Perfos 36mm with a quartz calibre all the way up to gem-set Haute Horlogerie models. All our mechanical movements are wound by a micro-rotor for a 38-hour power reserve and are manufactured in La Chaux-de-Fonds.
Particular care goes into the watch bracelets. They comprise a large number of components which are satin-brushed and polished by hand. We also have the benefit of Aram Garabetian's jewellery workshop in Geneva. Ultimately we intend to bring all this expertise in-house and open our own manufacture.
Speaking of which, you've also bought the MCT watch brand. Will it be relaunched too?
That is one of our objectives, which is as much as I can say for the moment.
What are your production and distribution plans for Charles Zuber?
After an initial series of a hundred units – the most popular being the gold on leather models – we've launched production of a second series. We're opening our first store in the United Arab Emirates this spring, then we'll focus on Switzerland, mainly through pop-up stores. We'll be launching an e-commerce site before moving into Asia in 2024. We feel confident. Alongside the brands which they already know, connoisseurs are looking for new expertise and different designs.
Charles Zuber could do something very few people can, which is to mentally represent a three-dimensional object without software, at a time when we were already using CAD. I can still see him with his ruler and graph paper. We are carrying on where he left off.
"We're opening our first store in the United Arab Emirates this spring, then we'll focus on Switzerland, mainly through pop-up stores."