M
B&F is undoubtedly THE most emblematic brand of the "new watchmaking". Launched in 2005 by Max Büsser, it has succeeded in barely a decade in building a unique, coherent, highly inventive universe that has acquired almost "heritage" status.
Longevity is the most difficult issue facing new watchmaking brands. To this end, several strategies can be put in place, such as building their own museum (perhaps a little too early for MB&F) or investing in building their reputation through auction sales, or mastering their secondary market – hence the pre-owned market.
"We are convinced that a strong secondary market is a tangible indicator of a strong brand. Since our inception, we have supported the second-hand market like very few other independent brands," say the brand's managers.
And rather than leaving room for dealers, of whom "only a handful are trustworthy", why not become your own dealer?
This is the step MB&F is taking with its MB&F Certified Pre-Owned initiative.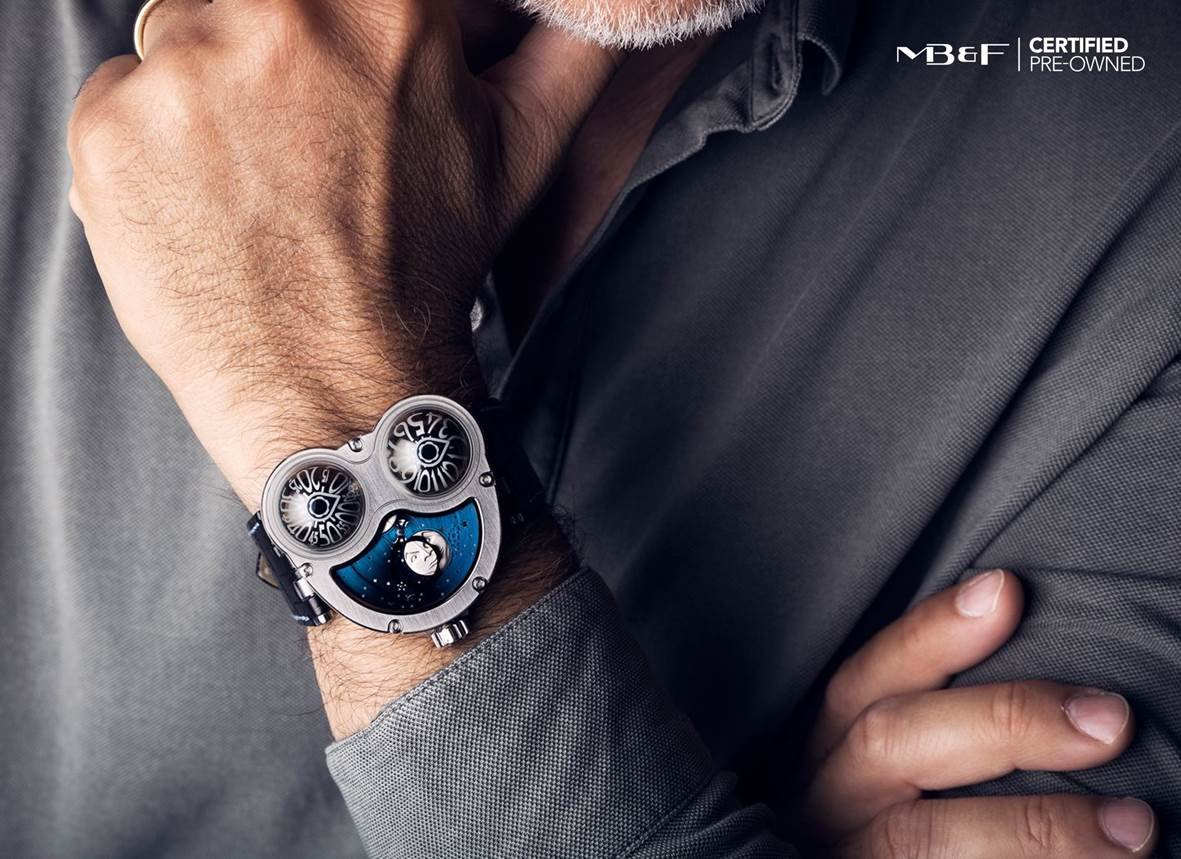 Upstream and downstream benefits
The advantages of the operation are many, for both the brand and the consumer.
The latter is sure to receive an authentic watch, in good condition and guaranteed (because MB&F has it completely overhauled – casing and movement – by its watchmakers), 100% certified in working order, guaranteed for two years and delivered free of charge anywhere in the world.
For the brand, it thus offers the assurance of being able to control the future of its own products as closely as possible. It is also a way of establishing its own reputation and controlling its own rating.
In the case of MB&F, this operation is also facilitated by its clever policy of systematically producing limited series since its inception. This decision gives the company the ability to "organise rarity" – and the rarer a thing is, the more desirable, as we well know.
This initiative is part of a strong trend for brands to take over the future of the timepieces they sell worldwide.
As Serge Maillard has analyzed in his recent post, Instagram, the long and short time, "the paradox of the new networks, supposed to be turned towards the future, is that they constantly plunge us into a distant and magnified past."
Of course, MB&F's past is not far away, but this operation nevertheless makes it possible to magnify it. And thus to rediscover certain timepieces, which were already growing fainter in our memory...