T
hroughout the past year Bob's Watches has been curating its "Fresh Finds" auctions and the idea to make iconic watches available to watch enthusiasts around the world has struck a chord with collectors. With no buyers premium, pre-owned specialist Bob's Watches auction platform has differentiated itself on this market.
The company presents its most notable vintage watch auction to date: "Fresh Finds – Iconic Watches of Hollywood", which takes place online this very week, with no buyers premium. This auction will offer five of the most sought-after "famous" watches of all time.
One watch in particular will be sure to get the attention of watch collectors and movie enthusiasts alike, the Rolex Submariner ref. 6538 aka "James Bond Submariner". With the passing of Sean Connery on October 31st, Bob's Watches wanted to honor his legacy by bringing the first Rolex 6538 to auction.
1. Rolex Submariner ref. 6538 aka Sean Connery aka "James Bond Submariner": Starting Price - $165,000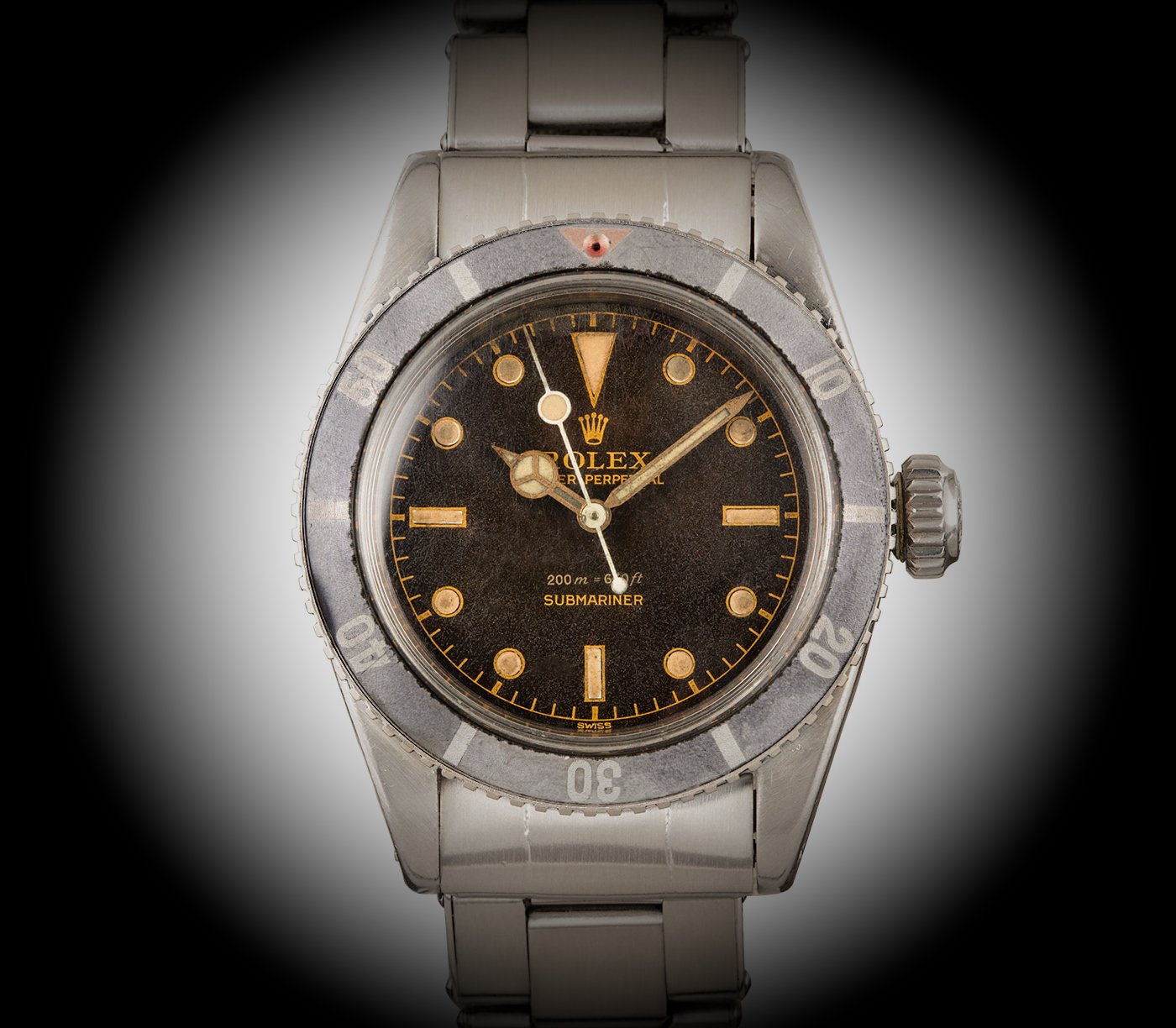 In terms of vintage dive watches, arguably none are held in higher regard than the original "James Bond Submariner" - the big-crown reference 6538. As the model that appeared on Sean Connery's wrist during the very first James Bond film (Dr. No, 1962), the Rolex Submariner 6538 is one of the most famous movie watches of all time, and it is the exact model responsible for the entire James Bond/Rolex Submariner association that is so alive and vibrant today.
Legend has it that the actual watch worn in the films originally belonged to film producer, Albert "Cubby" Broccoli, who loaned the watch to Connery for filming when it was discovered that a Rolex was needed with very little notice.
James Bond author and creator, Ian Fleming never actually specified in any of his books which model of Rolex watch Agent 007 wore, and ever since the very first James Bond film in which Sean Connery wore a reference 6538, it has been a Submariner that has been the quintessential James Bond Rolex watch.
2. Rolex "Paul Newman" Daytona ref. 6239: Starting Price - $165,000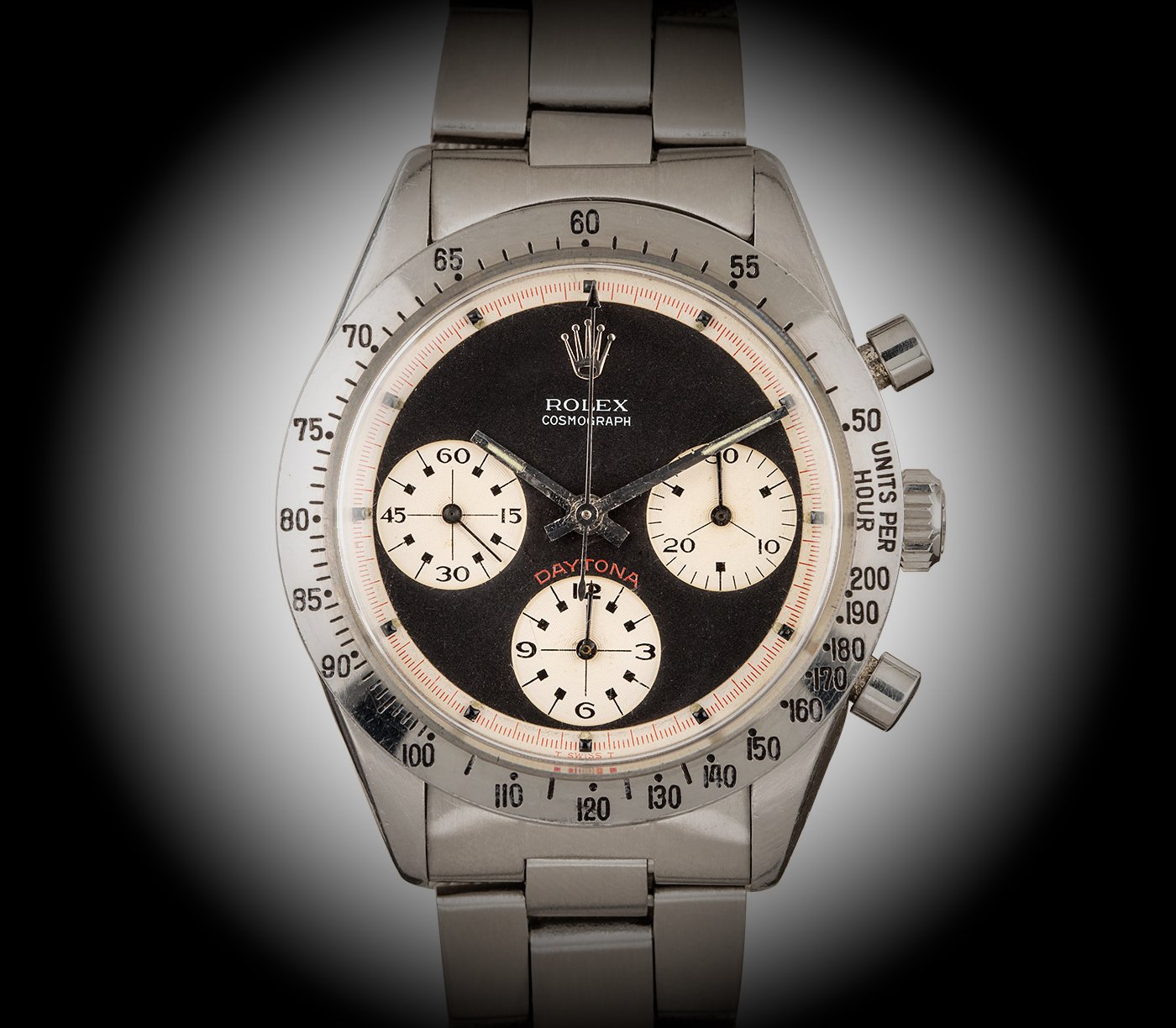 Beyond a shadow of a doubt, the Rolex "Paul Newman" Daytona is the single most famous vintage watch in the world. Arguably no other timepiece has had a greater impact on the general public's awareness of vintage watches as a whole, and it is the Rolex Paul Newman Daytona that sits at the top of nearly every collector's wish list.
Incredibly rare in number and fiercely pursued by collectors from all around the world, these vintage Daytona watches get their name from Hollywood actor and racing driver Paul Newman. Characterized by their exotic dials that feature a unique Art Deco-style font, it is estimated that approximately 1 in 20 Rolex Daytona watches were originally produced with these dials and only a fraction of them are still in existence today. Paul Newman famously wore one in his personal life, forever cementing the "Paul Newman Daytona" nickname and ultimately resulting in these unique chronographs becoming the most valuable and collectable vintage Rolex watches in existence.
3. Rolex GMT Master (Pussy Galore) ref. 6542; Starting Price - $150,000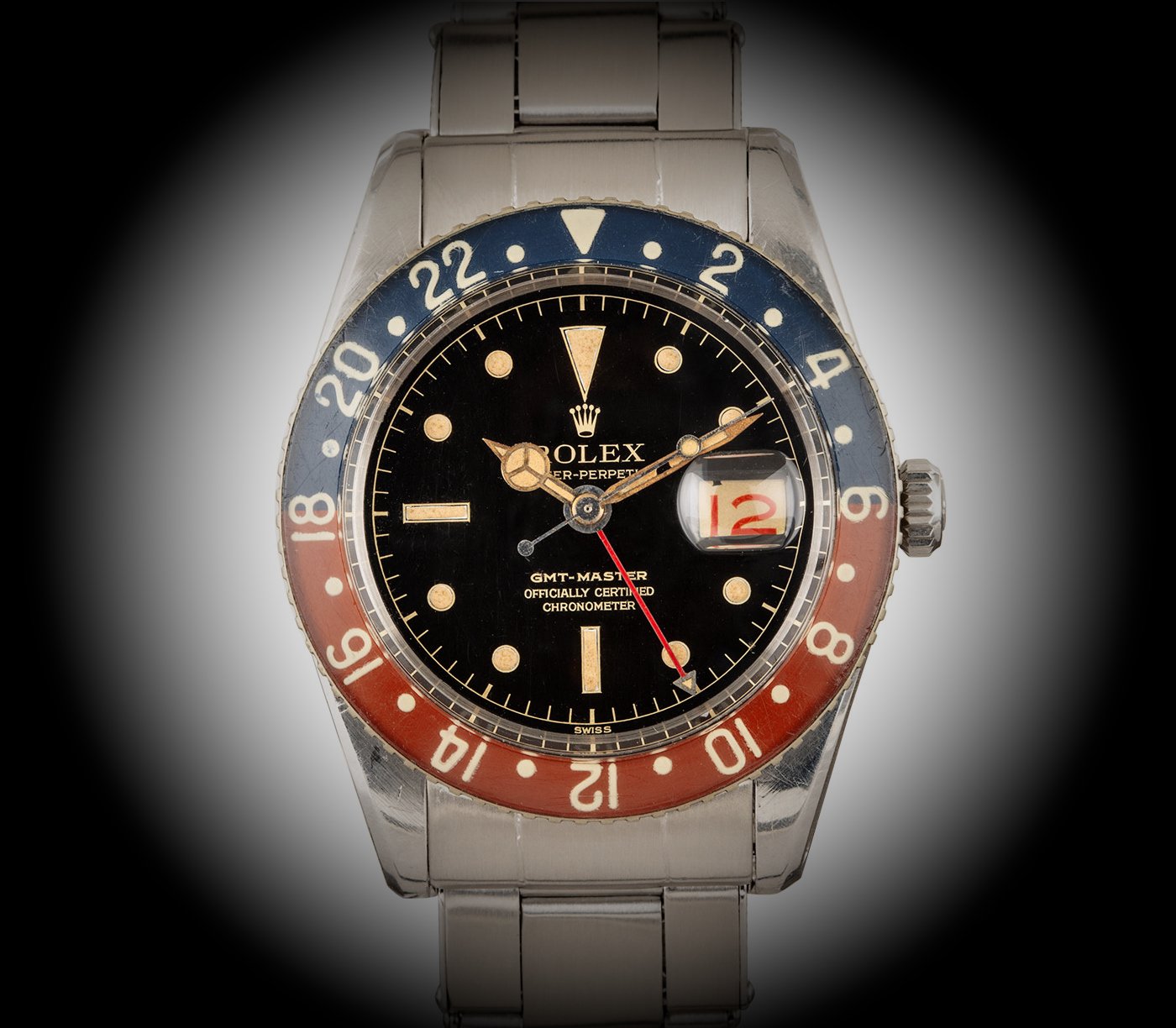 Although Agent 007 wore a Rolex Submariner during the 1964 James Bond film Goldfinger, another noteworthy Rolex watch appeared during that same movie and just like the Submariner, that model is now incredibly collectible today. Known as the "Pussy Galore" due to being famously worn by the fictional character of the same name (portrayed by Honor Blackman), the Rolex GMT-Master ref. 6542 is easily the most rare and sought after GMT watch of all time.
In addition to being one of the earliest instances of a woman prominently wearing a man's watch in a major feature film, the Rolex GMT-Master 6542 occupies an incredibly special place within both the brand's history and the entire category of pilot's watches. The reference 6542 was the very first GMT-Master watch that Rolex ever created, and the model includes a number of unique traits that do not appear on any other Rolex GMT watches, vintage or modern.
4. Rolex Submariner (Steve McQueen) ref. 5512: Starting Price - $29,000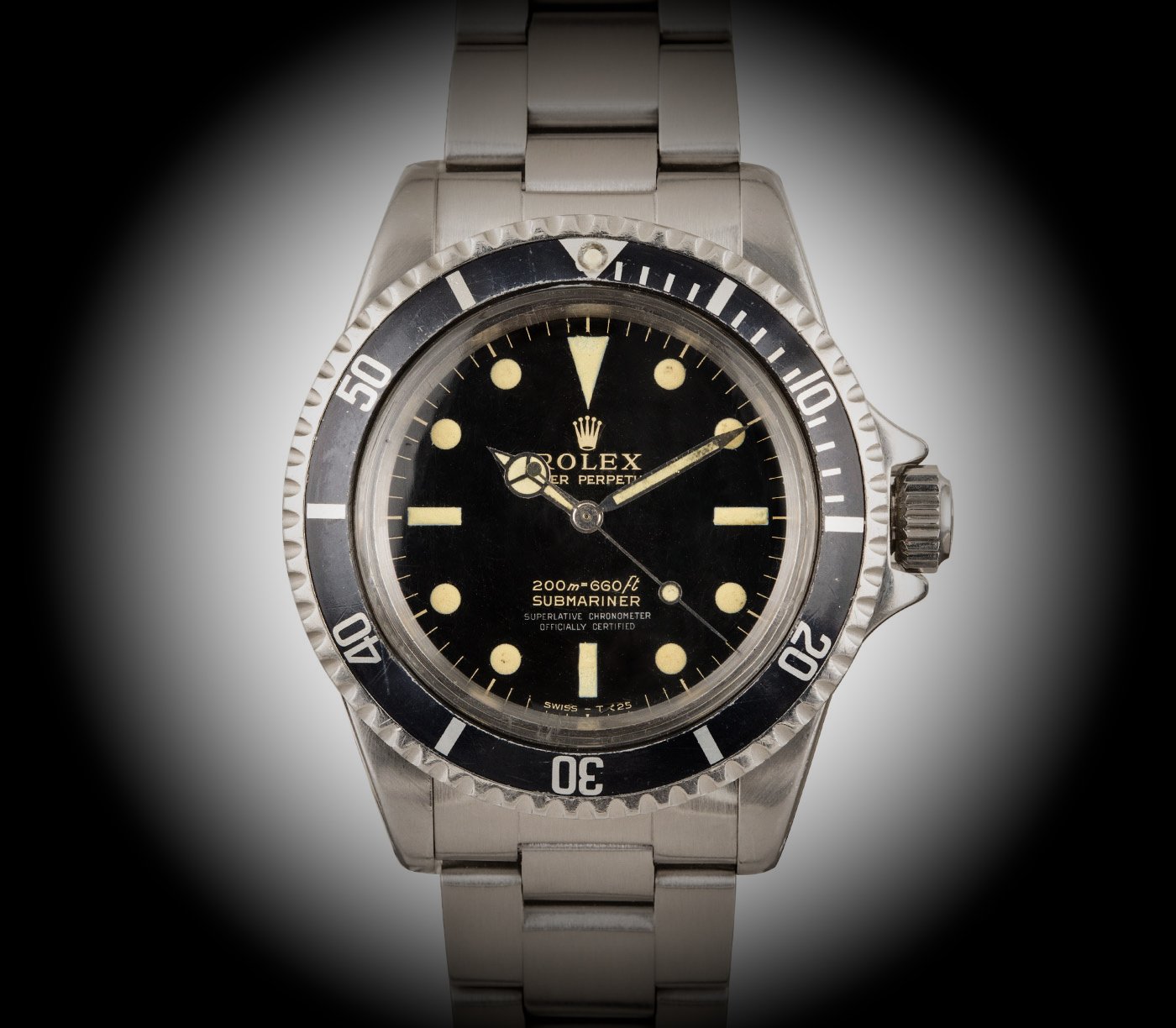 Legendary Hollywood actor Steve McQueen is known throughout the watch-collecting world for a number of different timepieces that he famously wore in his various films. However, the watch that the "King of Cool" actually chose to wear in his personal life is none other than the classic and iconic stainless steel Rolex Submariner.
In addition to appearing in films such as The Towering Inferno (1974) and The Hunter (1980), McQueen's personal Rolex Submariner reference 5512 can be spotted on his wrist in numerous photos of the actor from the era. That exact watch surfaced back in 2009, and when Steve McQueen's very own Rolex Submariner 5512 sold at an auction later that year, it fetched $234,000 (keep in mind that back then, the average price of a reference 5512 was a mere fraction of what it is today).
5. Omega Seamaster 300 (Daniel Craig) "Spectre" Ltd.: Starting Price - $6,500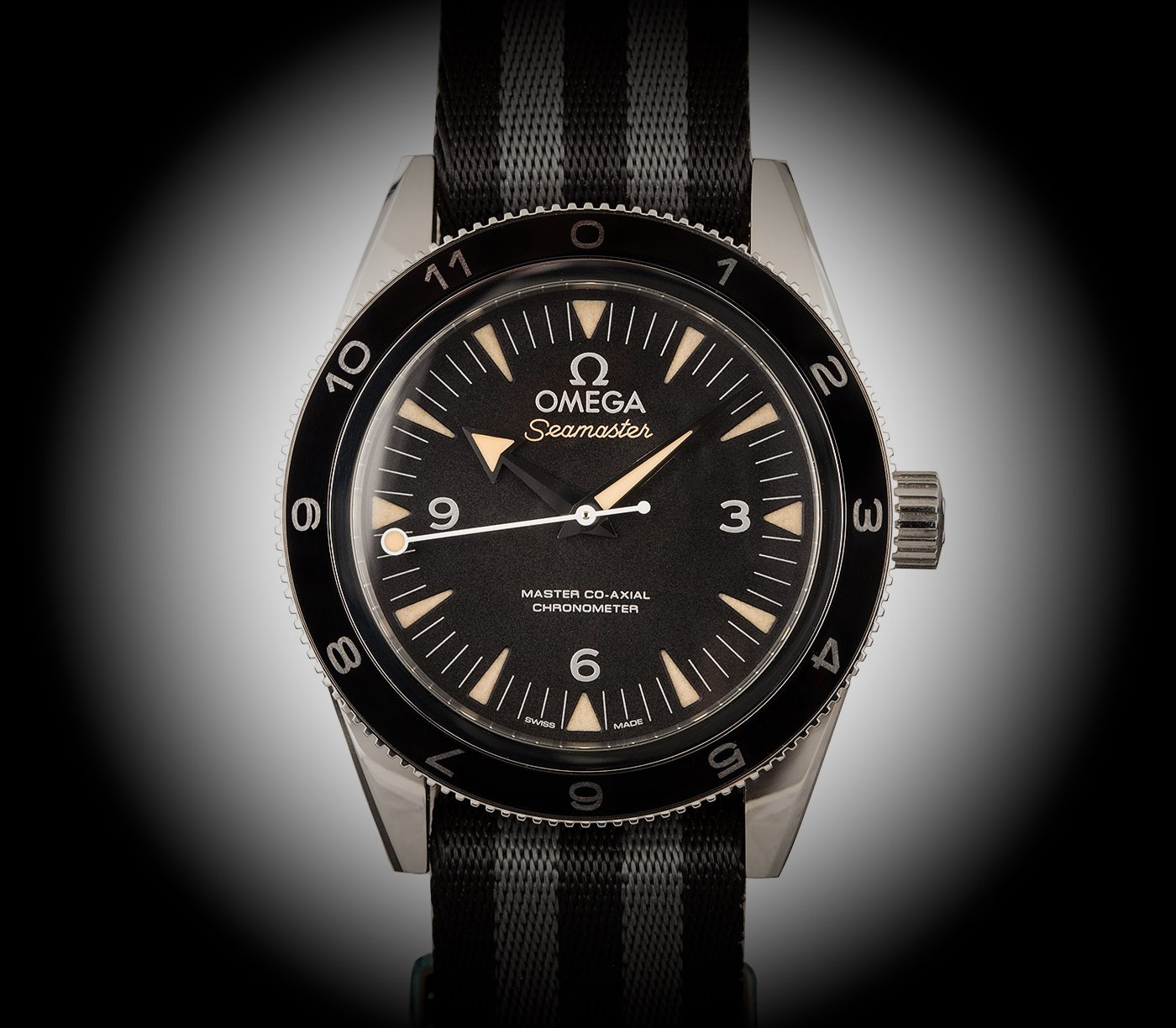 Since 1995, Omega has been the official watch of James Bond. Alongside a number of limited-edition models with 007-themed branding and design elements, James Bond has also worn Omega watches on-screen in all of the different films. However, for the first twenty years of the partnership between Omega and the 007 franchise, the various watches worn on-screen were not the same ones as the limited-edition models that were released to the public. That all changed with the in 2015 with the release of the Omega Seamaster 300 "SPECTRE" Limited Edition.
The standard-production Omega Seamaster 300 is a modern take on the brand's very first dive watch from 1957. Thoroughly modern both inside and out, the current Omega Seamaster 300 only draws inspiration from the past, rather than being an exact recreation or re-issue of the vintage model. However, Omega did make some key changes for the version of the watch worn in the film, such as including a vintage-inspired lollipop seconds hand and swapping out the standard 60-minute timing bezel for a distinct 12-hour bezel crafted from black ceramic.
The "Fresh Finds – Iconic Watches of Hollywood" starts on Monday, November 16th at 9am/PST and will run for one week, ending on Monday, November 23rd.