W
hat belongs in the military stays in the military? Pilots leaving the French armed forces in the 1970s and 80s were told to return their equipment, including their Type XX watch for destruction. Some disobeyed orders and held on to their timepiece — which is how a few hundred of this tool watch have made it to the present day: thanks to a defiant streak and a soldier's attachment to his kit.
It's this original Type XX that is making a comeback this year. It's been a while since Breguet put this much into one of its launches, held in June at two venues: Paris-Le Bourget airport (the Breguet family were also distinguished aircraft manufacturers and several Breguet planes are on display at the Le Bourget Aviation Museum) and the Petit Palais in Paris. This was certainly the largest event staged this year by the Manufacture from Vallée de Joux.
Two models were unveiled, one military-inspired and a second that draws on civilian versions (from a military-only piece, interest in owning one of these watches grew among the general population). The military version references the 1,100 watches that Breguet delivered to the French Air Force between 1955 and 1959. These were the Type 20 (Arabic numerals) whereas all others, including those issued to Navy pilots of the Aéronautique Navale, are Type XX (Roman numerals). As for the civilian version, it descends directly from non-military Type XX from the 1950s and 1960s, in particular a model made in 1957 with the individual number 2988.
Lionel a Marca, CEO, Breguet
Emmanuel Breguet, Vice President and Head of Patrimony
Both models are, of course, equipped with a flyback function. The start and zero-reset systems on the new Calibre 728 family — which opens up some exciting development prospects for the Type XX — have been engineered for crisp and precise operation. Whatever function is actuated, the pressure on the pusher feels even and balanced. A vertical clutch mechanism ensures precise operation: the chronograph hand starts instantly and with no stuttering.
A keen eye will spot references to the 1950s, for example touches of green that recall the radium paint that would have been used for luminescence. This dynamic between upholding a legacy and meeting contemporary expectations is also apparent in the thinking of Lionel a Marca, CEO of Breguet, and Emmanuel Breguet, Head of Patrimony and a descendant of the founding family. They express complementary visions of the legacy of Abraham-Louis Breguet, himself an aesthete, a champion of minimalism and a serial inventor.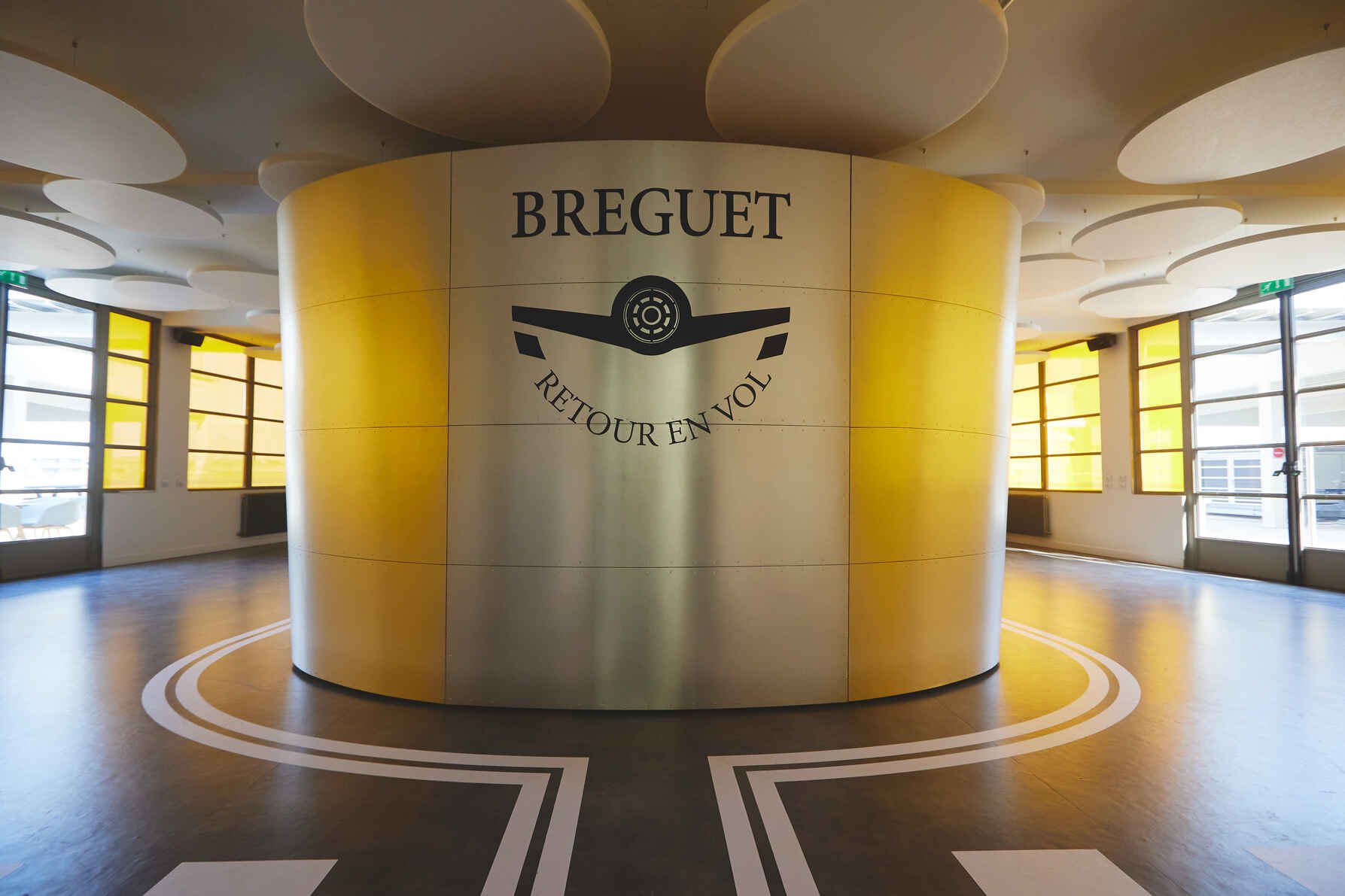 Europa Star: Seventy years after the Type XX was introduced, can a pilot's chronograph still be relevant to today's watch wearer?
Lionel a Marca: Exactly! It isn't relevant, not in an age of smartphones and smartwatches, which in my opinion is the whole purpose of mechanical watches: to be impertinent. The first challenge was to build a new calibre from A to Z that would fulfil a new set of specifications: those of a twenty-first-century chronograph. The result is a calibre with a substantial 60-hour power reserve, still with a frequency of 5 Hz, and the development of two models. One military and the other civilian.
Emmanuel Breguet: Since the birth of aviation in the twentieth century, Man's oldest dream, the dream of flight, has become a reality. When you see a pilot's chronograph, you see a plane and that is extremely relevant because this is still a fundamentally and profoundly human dream. Through these new models, we fuel this timeless aspiration while rekindling episodes that are an integral part of Breguet's history and which form a very powerful typology within watchmaking.
Type 20 Chronographe 2057: The military version in steel measures 42 mm in diameter, with two totalizers and date. It is fitted with a non-engraved fluted bidirectional bezel, as were the models delivered to air forces. The Arabic numerals and the triangular marker on the bezel are luminescent, in the same mint green colour as the different hand sets.
Type XX Chronographe 2067: The dial of the Chronographe 2067 has the same electroplating as the 2057 but differs in several respects, including its triple-register display: the 15-minute totalizer is located at 3 o'clock, the 12-hour totalizer at 6 o'clock and running seconds at 9 o'clock. As on the military-inspired version, the totalizers are sized differently to make the dial more dynamic and legible.
We instinctively associate the Breguet name with the eighteenth century. Is this celebration intended to give the Type XX, which is a more recent chapter in Breguet's history, its rightful place?
Emmanuel Breguet: Absolutely. It is a no less prestigious part of the brand's history. We can also draw parallels between what Abraham-Louis Breguet did for the naval forces of his day and what the Manufacture did for aviation a century and a half later. There are many layers to the Type XX, which is why we began by retracing its multiple variations prior to making any new proposal. One of the things this led us to was to design different counters for the two models. The Air Force would allow a considerable margin for its planes' fuel consumption, hence the choice of a 30-minute counter on the military model, whereas the Aéronautique Navale considered 15 minutes to be a sufficient reserve, as reflected on the civilian model. These two branches were rivals and constantly seeking ways to stand out!
In addition to its innovative flyback function, Calibre 728 benefits from Breguet finishing with sunray brushing, snailing, chamfering, circular-graining and other visible decoration on the components, as well as a black DLC treatment on the column wheel.
Other makers focus on a key model in a way that is clear in the public's mind. Breguet, however, has such a diverse heritage it can seem quite confusing. How do you give this heritage structure?
Lionel a Marca: Our forte is to have these six, clearly distinct collections, with room for renewal in each. As is the case for the Type XX this year. Perhaps it would be simpler to only have three collections, as it takes a considerable effort to convey the right message for each one. But again, this is the beauty of Breguet.
Nor are we limiting ourselves to these lines. I would love to be able to acquire lesser-known historic pieces by Abraham-Louis Breguet or his descendants and transform them into wristwatches for today. There are some phenomenal constructions for transcribing to the wrist. Why not another, very special collection specifically for that purpose. Even reintroduce pocket watches. These would be elegant but more accessible pieces.
Emmanuel Breguet: There are chapters and sub-chapters to this history. It's a never-ending treasure trail. Abraham-Louis Breguet produced between 4,000 and 5,000 watches, all different, during his lifetime. We can extrapolate how many have survived. Possibly two-thirds…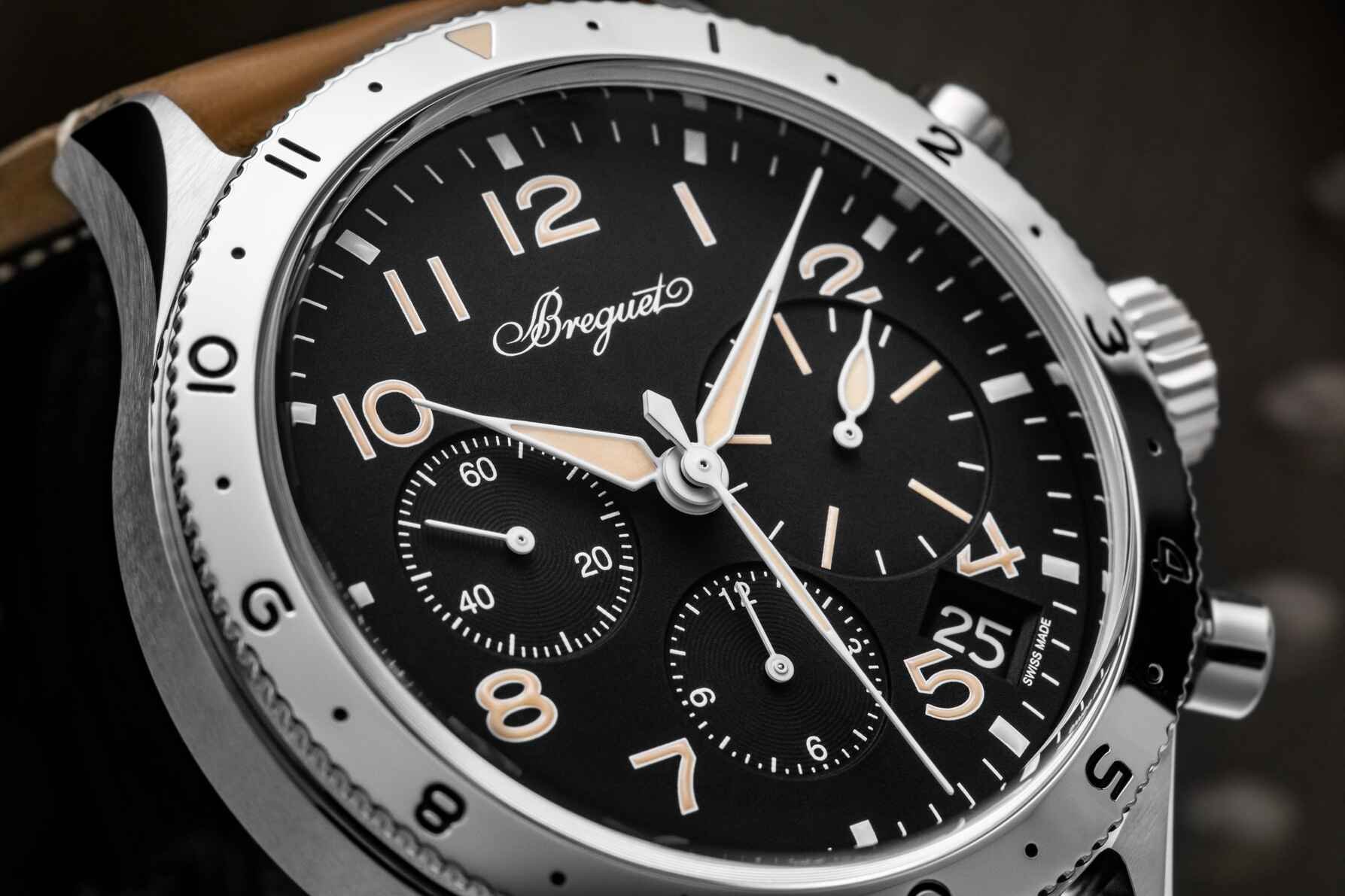 Which are the most sought-after vintage Type XX?
Emmanuel Breguet: The vintage trend began in earnest around fifteen years ago, and sales of the period Type XX took off. The French Army had actually ordered its personnel to destroy these watches. Like any piece of military equipment, they were to be destroyed when no longer used. But not everyone obeyed orders. Between 1,100 and 1,500 watches were made and between 200 and 500 are still around today, which makes them extremely desirable. The civilian models have had a great deal of success, too. Some are highly coveted, for example the ones bought by companies such as Esso and Shell, which were given to racing drivers. Breguet also supplied the Moroccan armed forces in the 1970s.
Deliveries of chronographs for aircraft instrument panels increased in the early 1950s and remained a recognised speciality of Breguet for a full three decades.
Do you still supply any armed forces?
Emmanuel Breguet: No. Quartz put an end to these collaborations. Models delivered in the 1950s and 1960s remained in use until the 1980s and are still very much present in the collective imagination.

Will the technical developments introduced with Calibre 728 serve for other lines and collections?
Lionel a Marca: A lot of people would love to adapt this calibre to another collection but it's a categoric no. This calibre has its own characteristics — one essential point, for example, was to move the counters away from the centre of the mainplate — and is specific to the Type XX. A third calibre is on its way, with functions in a similar vein. We make it a rule never to introduce a complication to a collection when it has no reason to be there. Hence we'll stay with complications that are of use to pilots. Please don't ask me for moon phases!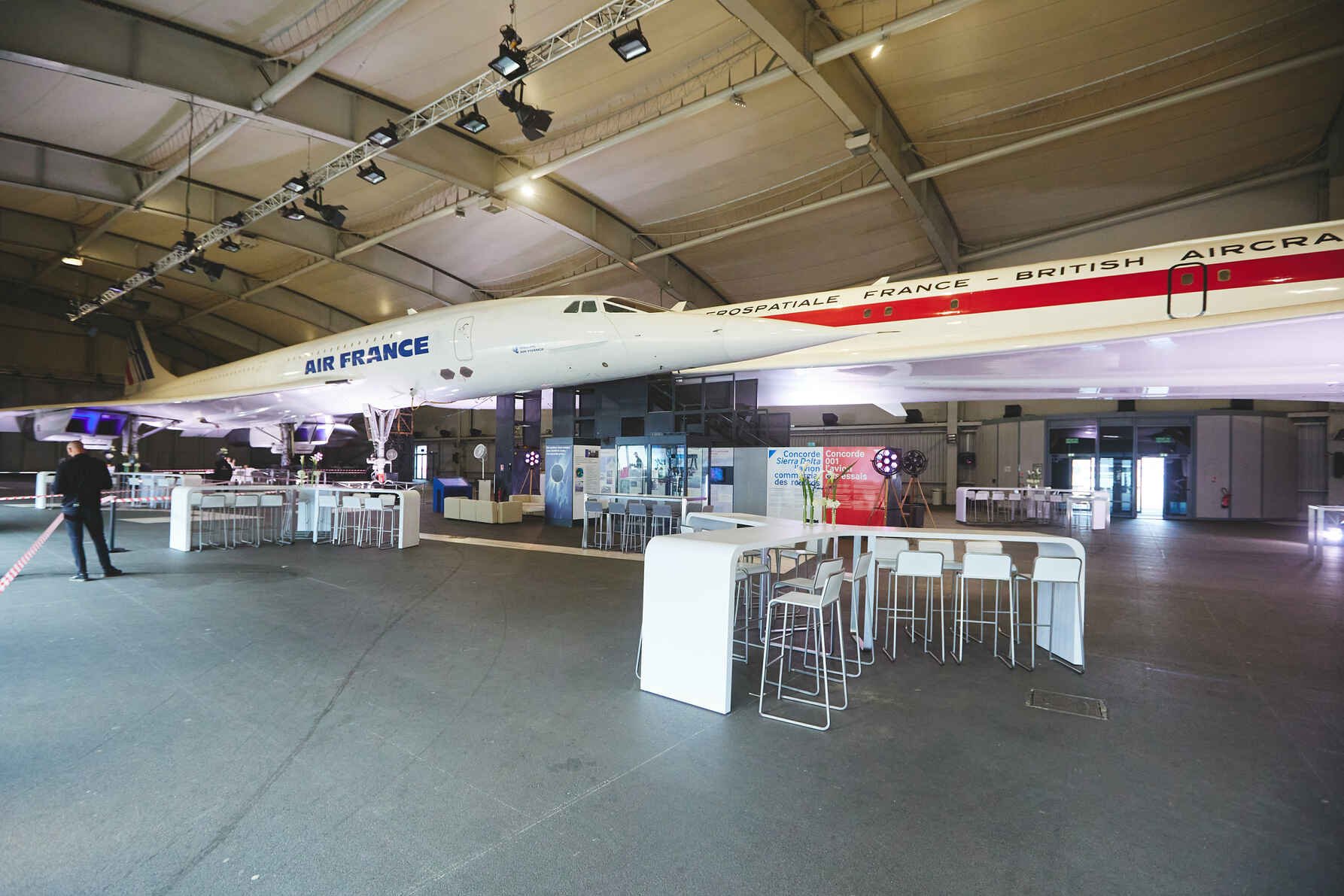 What future developments can we expect for the Type XX?
Lionel a Marca: These first two models lay the foundations for the Type XX collection. Of course we want to offer our customers an entire range of possibilities, such as smaller diameters, other materials or different colours. I can tell you that we are already working on variations.
Concorde was equipped with Breguet chronographs: an aviation heritage spotlighted this year.
What about the strap?
Lionel a Marca: We'll be launching different coloured NATO straps before the end of the year, with a steel bracelet to come. This won't be interchangeable, to avoid any possible malfunctioning. For a collection such as the Marine or Classique, demand is strong for precious metal bracelets, in white gold, red gold or platinum. This demand is constantly increasing.
In your opinion, what will these models most contribute to the brand?
Emmanuel Breguet: They reinforce the historic ties between Manufacture Breguet and aviation. My grandfather was a pioneer of aviation. He chose Manufacture Breguet to equip his planes because it made the best onboard instruments. Thanks to its good relations with my grandfather, the Breguet watch company saw that there was demand for these products in aviation, which gave it a considerable advantage.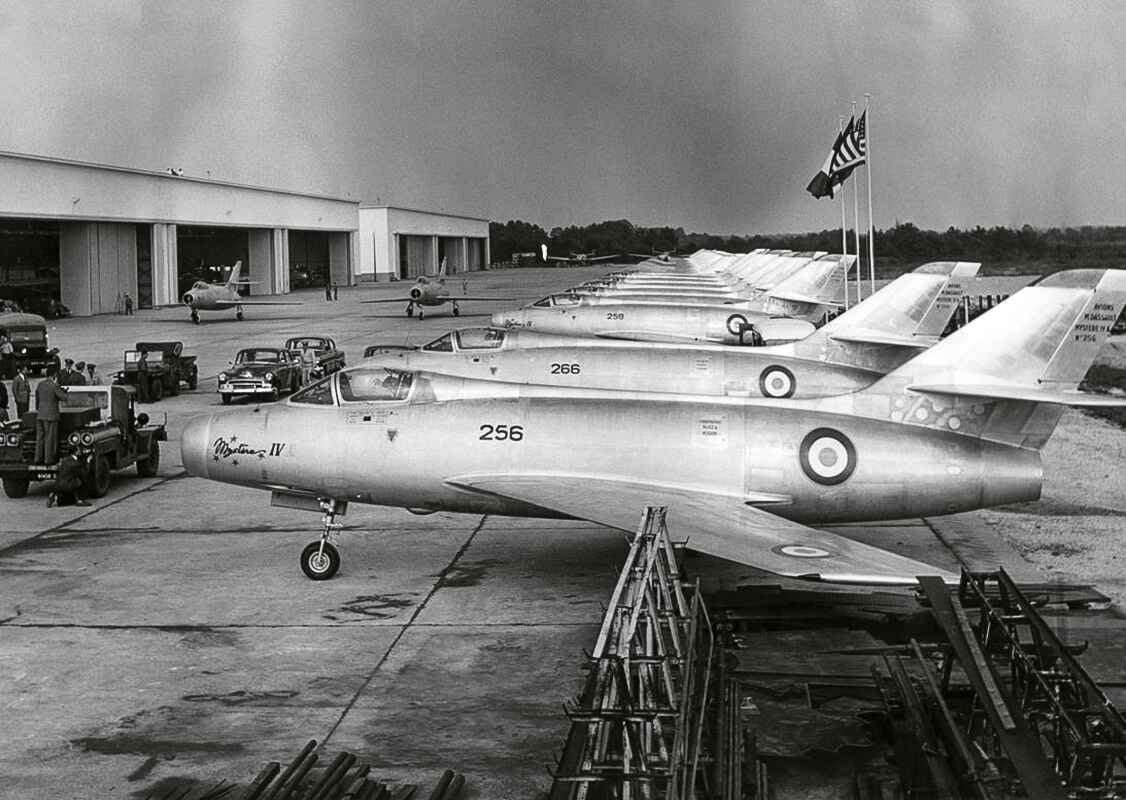 More generally, which are the most important challenges you'll be taking up in the next few years?
Lionel a Marca: Our biggest task is communication; to re-explain how we make our watches at Breguet. We are the last of the Mohicans and we need to get that message out there! People are astounded to learn that we have our own workshop where we restore the engine-turning lathes we use for our guillochage, or that it takes eight hours to chamfer a single bridge for the Tradition. I trained as a watchmaker, I know what a difficult profession this is. It's a message Nicolas G. Hayek very successfully conveyed: the excellence of Breguet.
Emmanuel Breguet: Yes, education is a priority. No other Manufacture has such a prestigious history, but we can't tell the Breguet story today as we were telling it 20 or 30 years ago. The ongoing training of our boutique staff is central to creating a twenty-first-century pedagogy for Breguet. They remain our best ambassadors. From Abraham-Louis Breguet to Nicolas Hayek Sr., we have such a rich history that it can become rather complex. We make every effort to highlight our continuity, throughout the centuries and the generations. There have been a stream of wonderful developments, such as the 1870 patent for the tuning fork or the magnificent Art Deco watches of the 1920s. And, of course, the Type XX in the 1950s!
Lionel a Marca: It's a question of training, of sharing knowledge on how we make a Breguet. Visitors to the Manufacture are in awe at what they discover and I want to see this in the boutiques.
In addition to the Type XX – and in an entirely different vein – this year Breguet also presented a beautifully elegant Classique 7637 Répétition Minutes. As early as 1783, Abraham-Louis Breguet was creating the first minute repeaters to strike not a bell but a gong-spring.

What better time to deliver this message than the brand's 250th anniversary in 2025…
Lionel a Marca: It goes without saying. Again, we will have to select the most relevant passages in our rich history, and I imagine not everyone will agree with our choices! Breguet holds a special place in people's hearts. They feel that our history is a little bit their history, too. This explains the sometimes visceral responses to our launches. We come under closer scrutiny, particularly when we try new developments. It's great that we spark such emotional reactions but we can't stay stuck in the past. Otherwise we would be making nothing but pocket watches!