Y
ou have to actually handle this incredible timepiece at least once to fully appreciate its absolute extravagance. This unique piece, the price of which is as astronomical as its name (we're talking in the region of a million Swiss francs), took nearly seven months of complex, delicate and extremely detailed engraving and polishing.
Vertical hand-wound movement, Calibre Manufacture Jacob & Co, in titanium, 41.65mm in diameter and 17.15mm high. 60-hour power reserve. Domed sapphire crystal and 18K white gold case.
The three-dimensionally engraved phoenix appears to surge forth from the watch. Its wing feathers curl around the movement, the floating elements of which appear to emanate from the body of this mythical creature, the symbol of perpetual rebirth.
At the centre of the piece, four arms supporting four satellites are deployed, mounted on an axis. The first satellite is a tourbillon revolving on two axes, one in 60 seconds and the other in five minutes; the second is a "Jacob-cut" diamond with 288 facets, rotating in 60 seconds; the third, aligned with the tourbillon, shows the hours and minutes; the fourth is a globe in lacquered magnesium, which performs a 60-second revolution.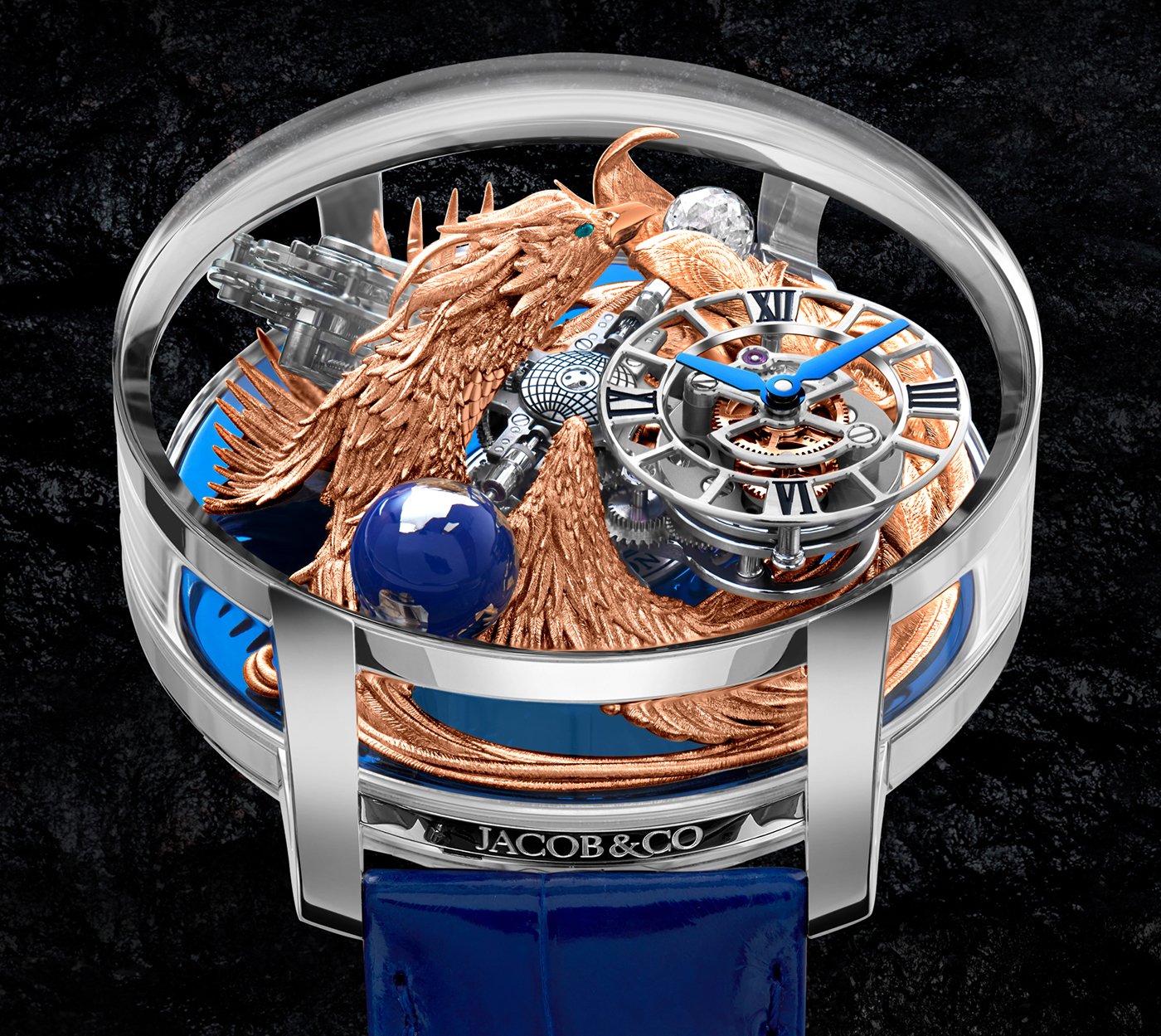 Coiling this extravagant timepiece around a movement with complications, suspended and mounted in a sapphire crystal case, is an absolutely unique achievement.