T
he idea of Collective was launched at the end of 2018 in Silicon Valley by two watch enthusiasts working in the tech industry, Gabe Reilly and Asher Rapkin. They partnered with Rob Caplan, owner of reputed Bay Area-based Topper Fine Jewelers, to create not only a new forum for local horology aficionados – they have a private discussion group on Facebook – but also a 360° platform that goes from organising exclusive events for the group to creating one-off timepieces with watch brands.
The main idea of the first collaborative watch with Zenith was to create "a version of the El Primero that would be inspired by the design language of Silicon Valley."
Gabe Reilly, co-founder of Collective
They came to our attention when Zenith announced the launch of a "Collective" edition of its Chronomaster El Primero last October. So it seemed like a good idea to meet Gabe Reilly, to find out more about this fledgling club.
"The beating heart of our 50-strong group is made up of people who work here in the tech industry," he told us. "Whether they are product designers, software engineers or copyright attorneys, they love watches for two main reasons. One is the romance of mechanical timekeeping. The other element is a reverence for the contemporary technological side of innovation in watchmaking, like the Spring Drive by Grand Seiko or the Defy by Zenith. Hence we love quartz too, unlike many whose default reaction is negative!"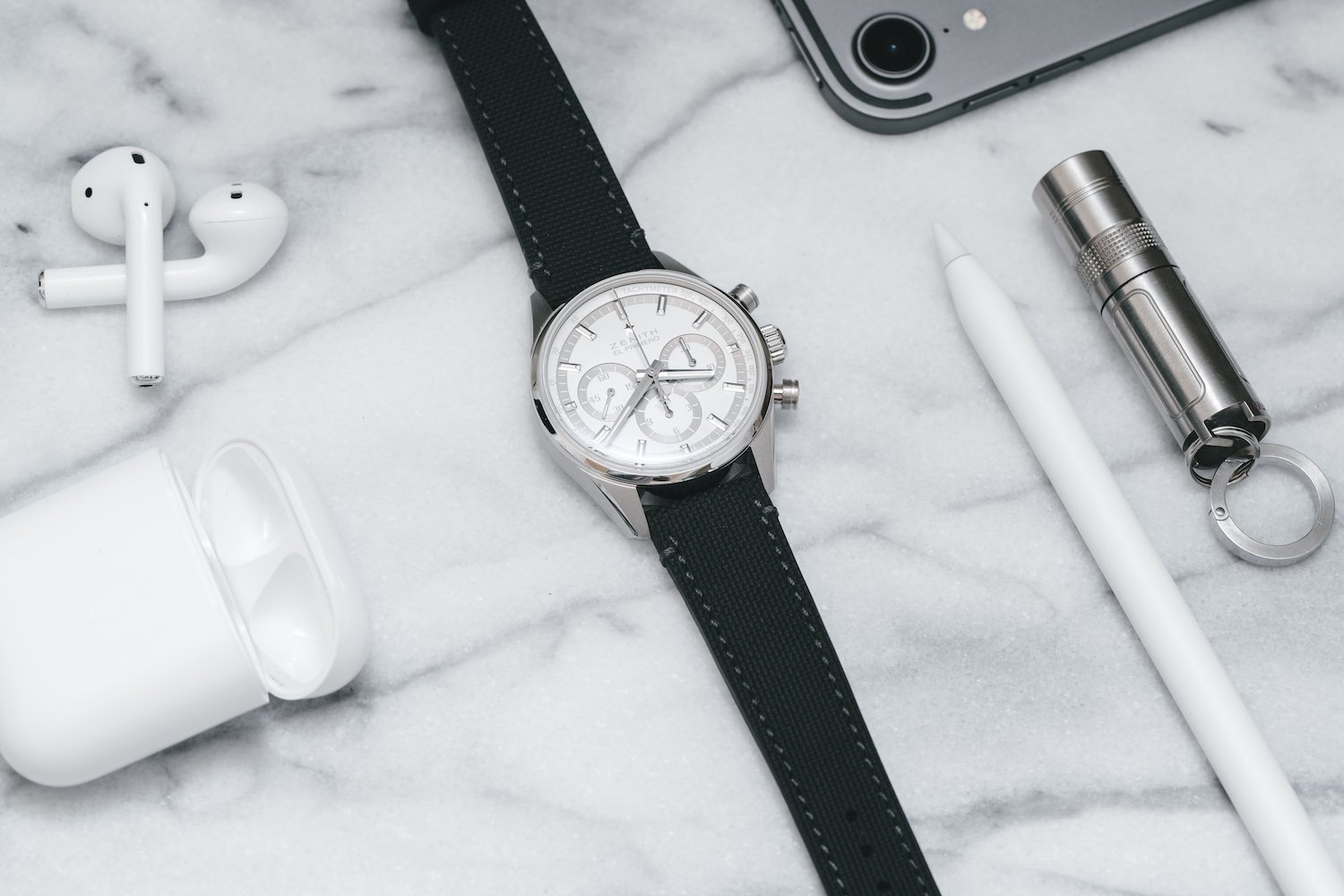 "The club was largely born out of frustration," he continues. "The passion of the community is growing but some watches are harder and harder to get. It's not only about the 'usual suspects' – their shortages create a ripple effect for the industry as a whole. That can be really frustrating, because you feel you are being left out: some people who jump the line get these watches and it seems unfair. By combining the power of 50 people, we can build the watches we want with the brands we like." The main idea of the first collaborative watch with Zenith was to create "a version of the El Primero that would be inspired by the design language of Silicon Valley."
"The leap from software to hardware made us nervous, as it was new for us to commit to something that we couldn't come back from."
Although the initial stage of the process was "very comfortable" in terms of the creative concept and design, things got more difficult when they moved to the prototyping stage, as Gabe Reilly explains. "The leap from software to hardware made us nervous, as it was new for us to commit to something that we couldn't come back from. In our daily jobs in software, we can test fifteen versions of the same thing to see which one works best. We realised we had to make a leap of faith. But knowing the outer limits of your abilities is essential so we wouldn't micro-manage the process."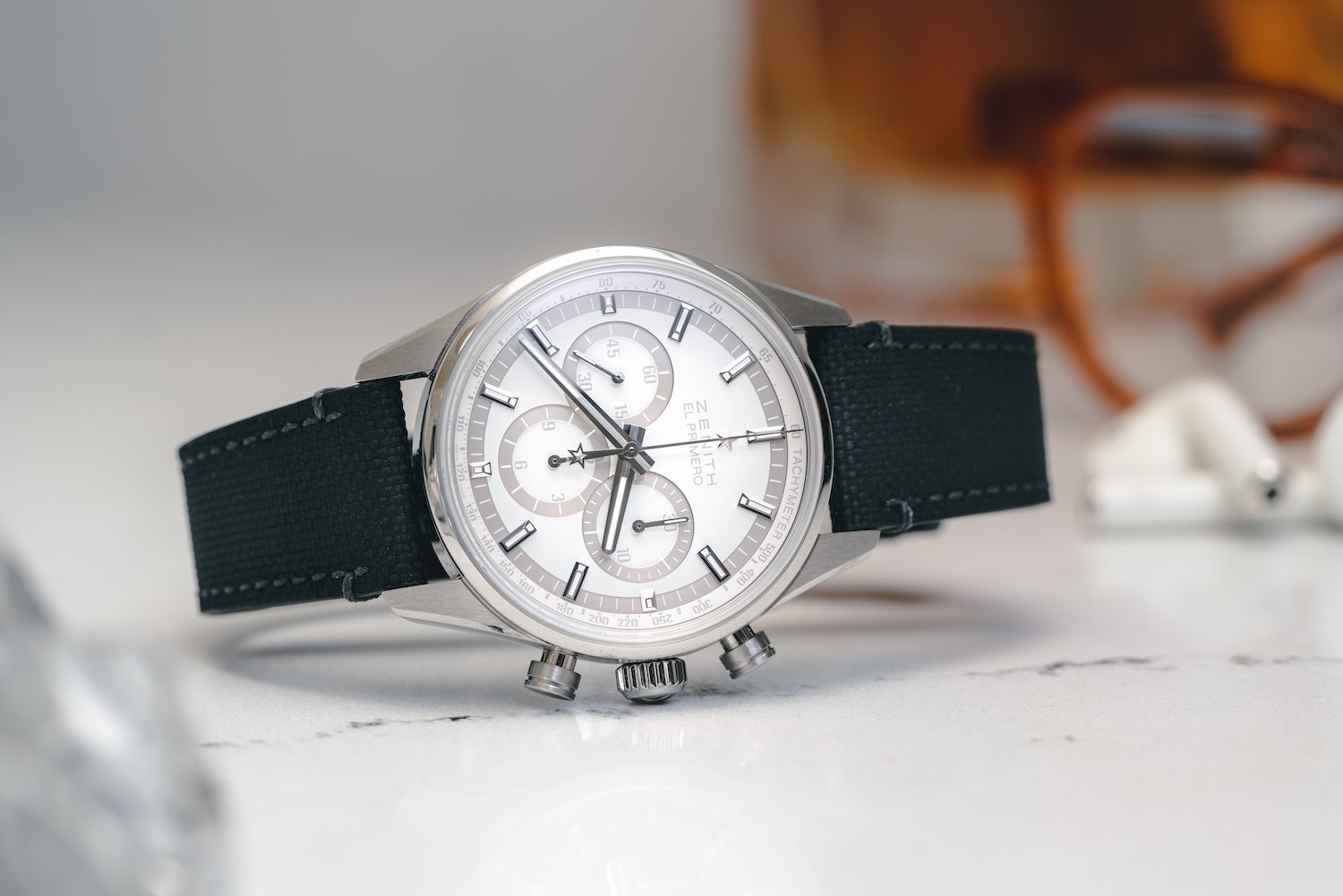 We couldn't resist asking Gabe Reilly, a tech executive with a passion for timepieces, about his vision of the future of the watch industry. "Just like Kickstarter and other new tools of distribution, we are a part of a new way of buying watches – through a club. People love mechanical watches in Silicon Valley. At the same time, I would like to see more openness from the traditional watch community itself to smartwatches and connected watches – in the same way as we have a reverence for the Spring Drive, quartz, ceramics or any other innovation coming from the watch world. After all, if Hans Wilsdorf were alive today, with his innovative spirit, he might well have worked here in Silicon Valley!"