I
t's impossible today for a company not to incorporate some approach to social and environmental responsibility in the way it conducts its business. Some sectors, such as the fashion industry, have their hands forced by scandal or regulatory pressure, and find themselves ahead of the game. The watchmaking industry is still in the process of transformation. But the urgency is real and change is accelerating.
A few brands have nevertheless silently and conscientiously taken up the challenge and are now pioneers in the field. In this new dossier, Europa Star details their vision, their results and their commitments. We open the series with Audemars Piguet and an interview with the Le Brassus manufacture's Head of Corporate Social Responsibility (CSR), Aurélien Debeyer.
Aurélien Debeyer, Head of Corporate Social Responsibility (CSR) at Audemars Piguet
A transplant from the food retail industry, Aurélien Debeyer has been involved in CSR for almost 20 years. He made it a focus in previous positions in the French watchmaking federation and at AQC, an association of leather strap suppliers, before turning his attention to implementing a social and environmental policy for the Le Brassus manufacture from 2021.
"First we do, then we communicate"
How does one define an environmentally responsible watch brand? "When I arrived, Jasmine Audemars, president of the board of directors of Audemars Piguet and of the eponymous foundation, told me: first we do, then we communicate," recounts Aurélien Debeyer. "That set the tone. Our approach is holistic, and many transformations take place behind the scenes, without us necessarily talking about them."
Many watch brands remain reluctant to communicate transparently on this increasingly important topic. However, Audemars Piguet's CSR manager rejects this attitude. "The subject is too important to be treated as a marketing exercise. The approach must be scientific above all, and in line with the values of each brand. At Audemars Piguet, we started a long time ago. For example, the Manufacture des Forges building, which we opened in Le Brassus in 2008, was the first Minergie-ECO® certified industrial site in Switzerland. Today, all our Swiss production sites, as well as our headquarters, are Minergie-ECO® or Minergie® certified. They are powered with 100% renewable energy. This has become the norm for Audemars Piguet."
Audemars Piguet's Manufacture des Forges
"Our Manufacture des Forges building, which opened in Le Brassus in 2008, was the first Minergie-ECO® certified industrial site in Switzerland."
But this is "only one aspect among many", Aurélien Debeyer is keen to point out. "We have defined four pillars on which the company has based its strategy for years: our employees, the environment, professional ethics and the community."
This approach emanates from the governance of the company itself, and it implies constant monitoring, as the manager explains: "We constantly measure our emissions, our waste production and our water and electricity consumption. We are constantly working to put in place a framework to reduce them as much as possible."
The challenges of controlling the supply chain
The family business is under no external pressure to make these commitments. It acts on its own authority, which is why it doesn't hesitate to disclose its results. In terms of its carbon footprint, Scope 1 and 2 CO2 (or equivalent) emissions were reduced to 114 tonnes of CO2 in 2019. Scope 3 emissions are estimated at 4,800 tonnes of CO2. This represents 97% of the company's current carbon footprint.
Aurélien Debeyer shares some other figures: "Since 2017, we have offset the entire impact of our air travel, about 2,300 tonnes of CO2 per year. Our next targets include reducing the group's greenhouse gas emissions by a third, as well as increasing recycling and waste recovery from 50% to 80% by 2025."
The new Les Saignoles site in Le Locle comprises 10,400 m2 of workshops spread over several split-levels that adapt to the topography of the site, and support the manufacturing flows. The building is equipped with large windows made of SageGlass, an electrochromic glass that changes colour according to the light. Two wood pellet furnaces and a heat pump eliminate the need to use fossil fuels for heating. 300 photovoltaic panels covering an area of 480 m2 are installed on the roof, providing 80 kW of energy output.
Aurélien Debeyer acknowledges that the task at hand is far from simple: "The biggest challenge lies with the supply chain. This is really the most difficult element to master. But Audemars Piguet has undeniable advantages: as a family business, we have always developed long-term partnerships with our suppliers, who are often also family-owned. That makes it easier to share a vision and accelerate awareness, which in turn increases the adoption of measures and implementation of concrete actions to reduce carbon emissions."
Partnerships with the Swiss Better Gold Association and PX Impact® have also been developed to monitor gold supplies. Aurélien Debeyer explains: "The change in practice must come from within. Only by working with them, by supporting them, by paying a significant premium [in the range of 15%] will they be able to implement strict management of the use of chemicals and apply working methods that are more respectful of the well-being of communities and the environment. Our goal is to achieve full and verified transparency of our sourcing by 2025."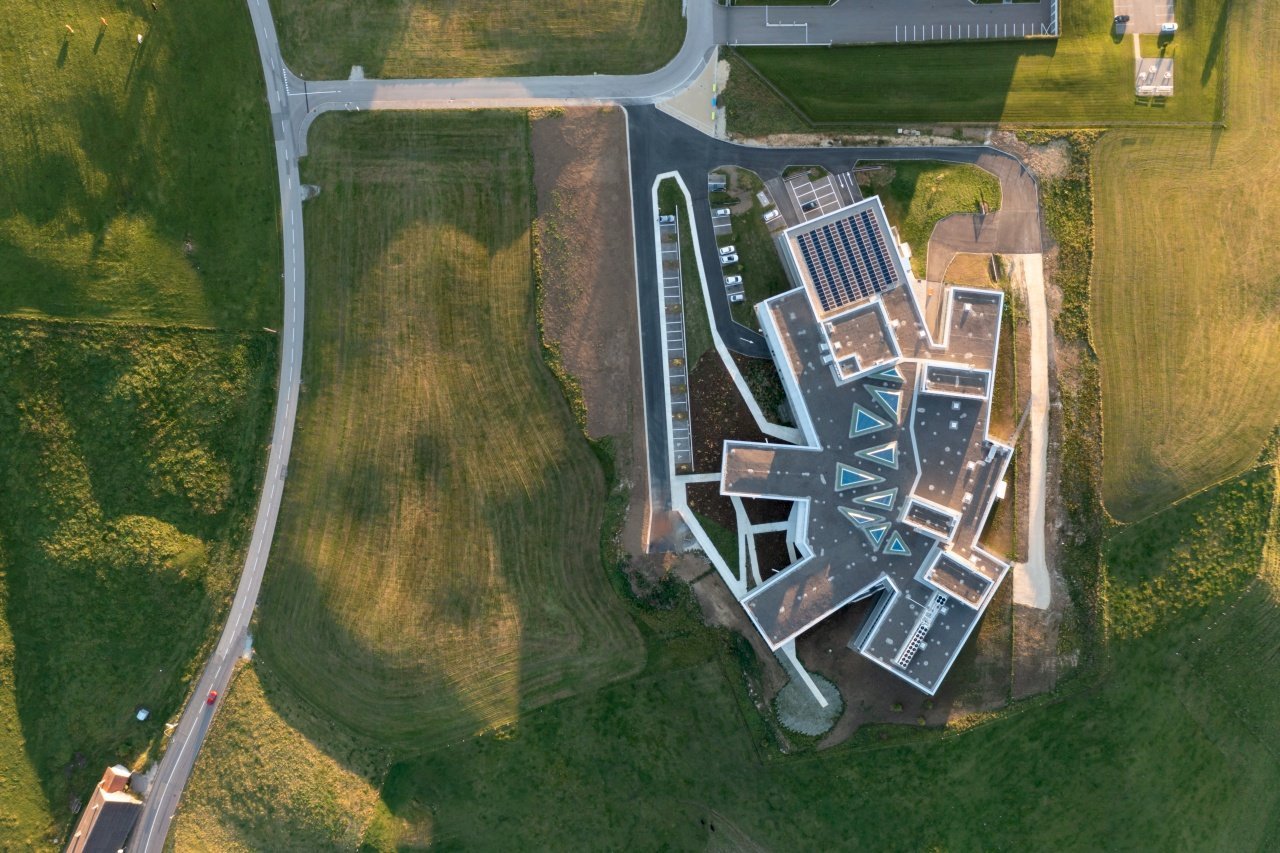 The need for a common language
The eruption of Covid has had a considerable impact on the brand's targets: "Because of the pandemic, we reduced our travel by 90% in 2020," notes Aurélien Debeyer. "This made us realise that other ways of operating are possible. That said, we have customers all over the world and human contact is still very important. The need to travel is a reality if we are to maximise the customer experience. But we compensate for each trip and optimise them as much as possible. For example, fewer people take trips, but their duration may be longer, to cover several countries in the same region. We are committed to reducing our travel by 33% by 2025."
"As a result of the pandemic, we reduced our travel by 90% in 2020. This made us realise that other ways of operating are possible."
Although the overall outlook remains very uncertain, setting clear targets remains a key strategy. Audemars Piguet continues to adopt measures and benchmarks to evaluate and frame the policies put in place, and welcomes regular third-party audits from organisations such as the Responsible Jewellery Council (RJC) for gold and diamond sourcing, the Association for Quality Assurance of Leather Strap Manufacturers (AQC) for its straps and the Forest Stewardship Council (FSC) for paper and wood. The aim is to ensure that the highest industry standards are implemented.
A view of the modular Arc project and its green roof, under construction next to the Manufacture des Forges in Le Brassus. The project will benefit from state-of-the-art energy management: heat recovered from the installations, connection to the Brassus Bois wood-fired heating plant, and photovoltaic panels for backup.
What is Aurélien Debeyer's reaction to Kering's and Cartier's exit from the RJC? "The impact is limited for Audemars Piguet," he responds. " We are not part of the governance of the RJC and our internal criteria go far beyond their recommendations. However, this announcement blurs the message for the 1,500 certified members. Our hope is that the standard will endure, as a common language is paramount."
Suppliers have done it, so why not brands?
Indeed, the biggest challenge probably lies in defining this common language: "For change to really happen at an industry level, we would need to be able to access all the verifiable information that allows for reliable measurement, and find a way of collaborating with the industry as a whole. Several brands are already collaborating, for example through the Coloured Gemstones Working Group, which we have also joined. However, the requirements are still too disparate. We need clear standards on which we can agree. Ultimately, it is in everyone's interest to get there, if we are to have a real positive impact."
He continues: "Harmonisation, working together in a transparent way, involves a major paradigm shift. Our suppliers have succeeded in doing this and in structuring themselves, as demonstrated by the Coloured Gemstones Working Group, the AQC and the SBGA [Small Business Group Alliance]. The watch industry will have to get on with it too."
"We need clear standards on which we can agree. Ultimately, it is in everyone's interest to get there, if we are to have a real positive impact."
Jasmine Audemars in the new Musée-Atelier Audemars Piguet in Le Brassus
Audemars Piguet also places the human element at the centre of its initiatives. For example, the watchmaker has surveyed the commuting practices of its employees and has set up new hubs in Lausanne, Neuchâtel and Geneva from where they can work. Sustainable transport and carpooling are encouraged, and the company subsidises its employees' public transport passes.
Perhaps this is one of the characteristics of a family company, as envisioned by Jasmine Audemars: "Our goal is to be a responsible, forward-thinking, no-compromise company that creates long-term value beyond business, that fosters the development of the professionals, partners and communities with whom we work, with the aim of building a better future."
As well as investing in the sustainability of its own operations, Audemars Piguet dedicates 1% of its annual revenues to funding environmental and social projects around the world.