T
his is not the first pandemic to hit the watch industry. But the measures being taken across the world to tackle the coronavirus are unprecedented, with a global lockdown.
The consequences for the watch industry will be considerable: in the short term, there is the cessation of trade and logistical flows. Over the longer term, we could see values transformed. In this special issue, based on the theme of resilience in the watch industry, we try to make sense of the current situation.
The imagery in this issue is based around the Japanese concept of Kintsugi, which is the art of "precious scars": a way of mending broken porcelain by joining the pieces together with lacquer mixed with powdered gold. Will the watch industry once again be able to turn lead into gold?
The issue will be available on May 25. To receive your copy, make sure to subscribe here.
The new issue of Europa Star is devoted to the theme of resilience in the new pandemic age.

©Europa Star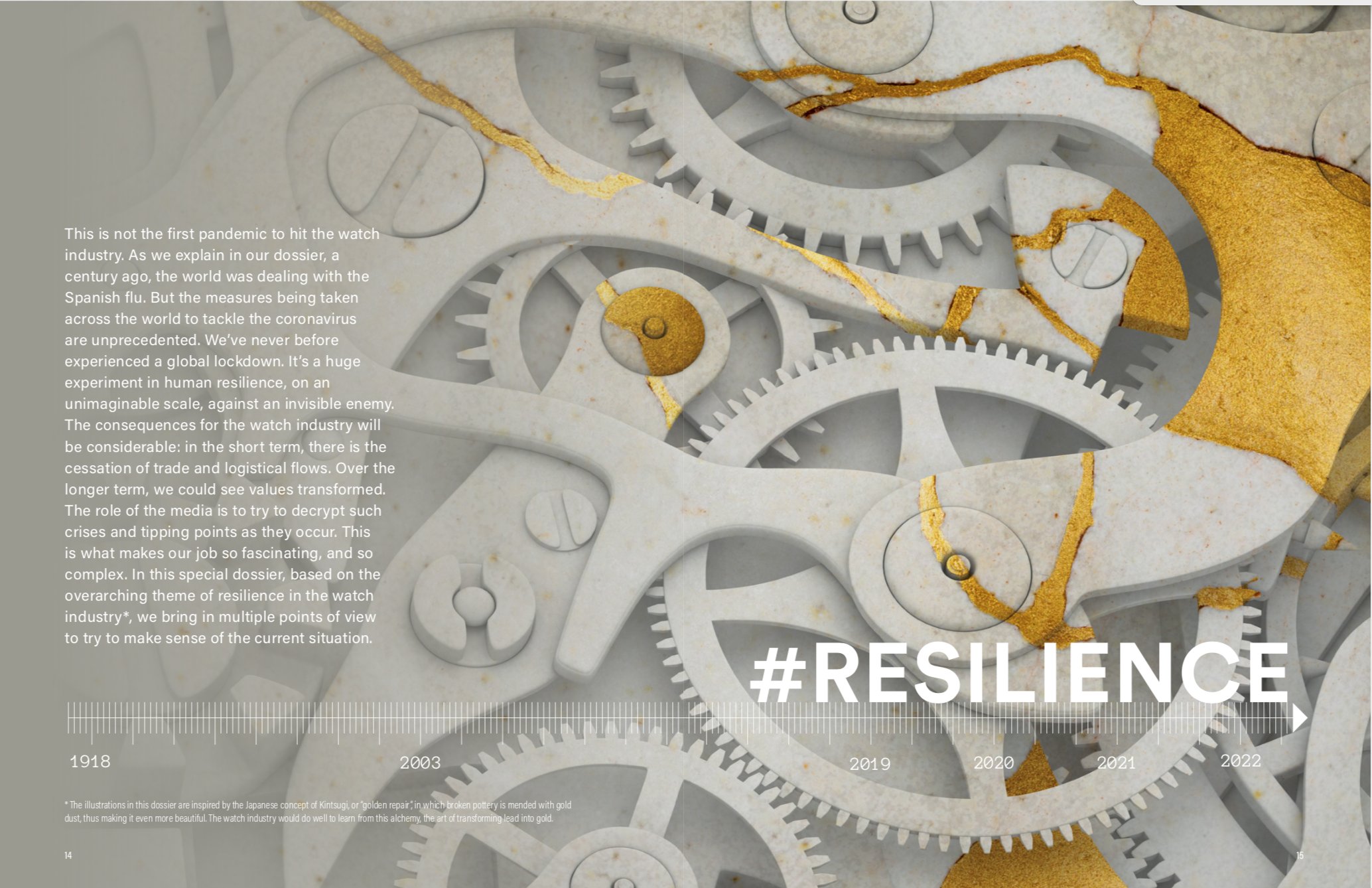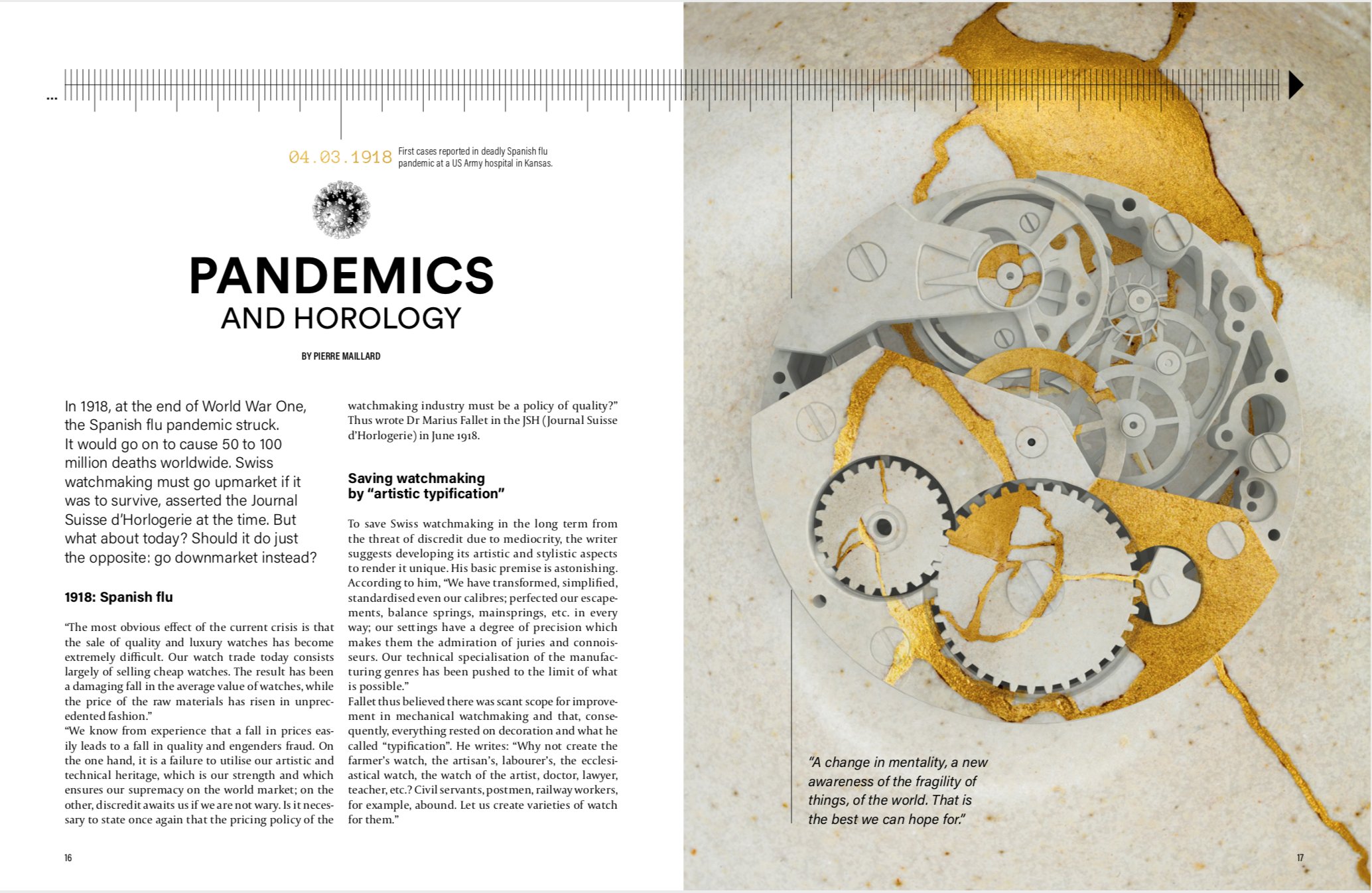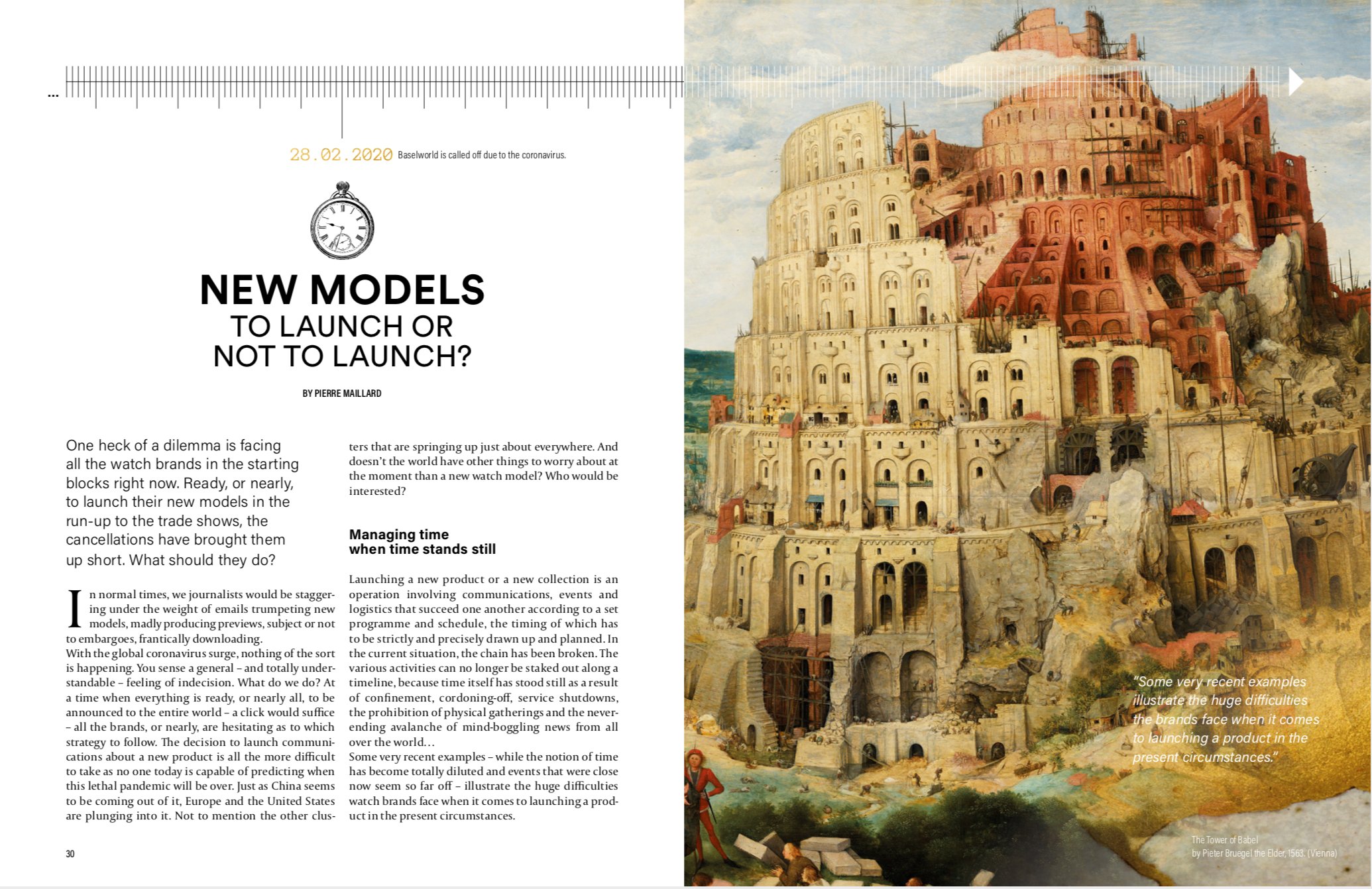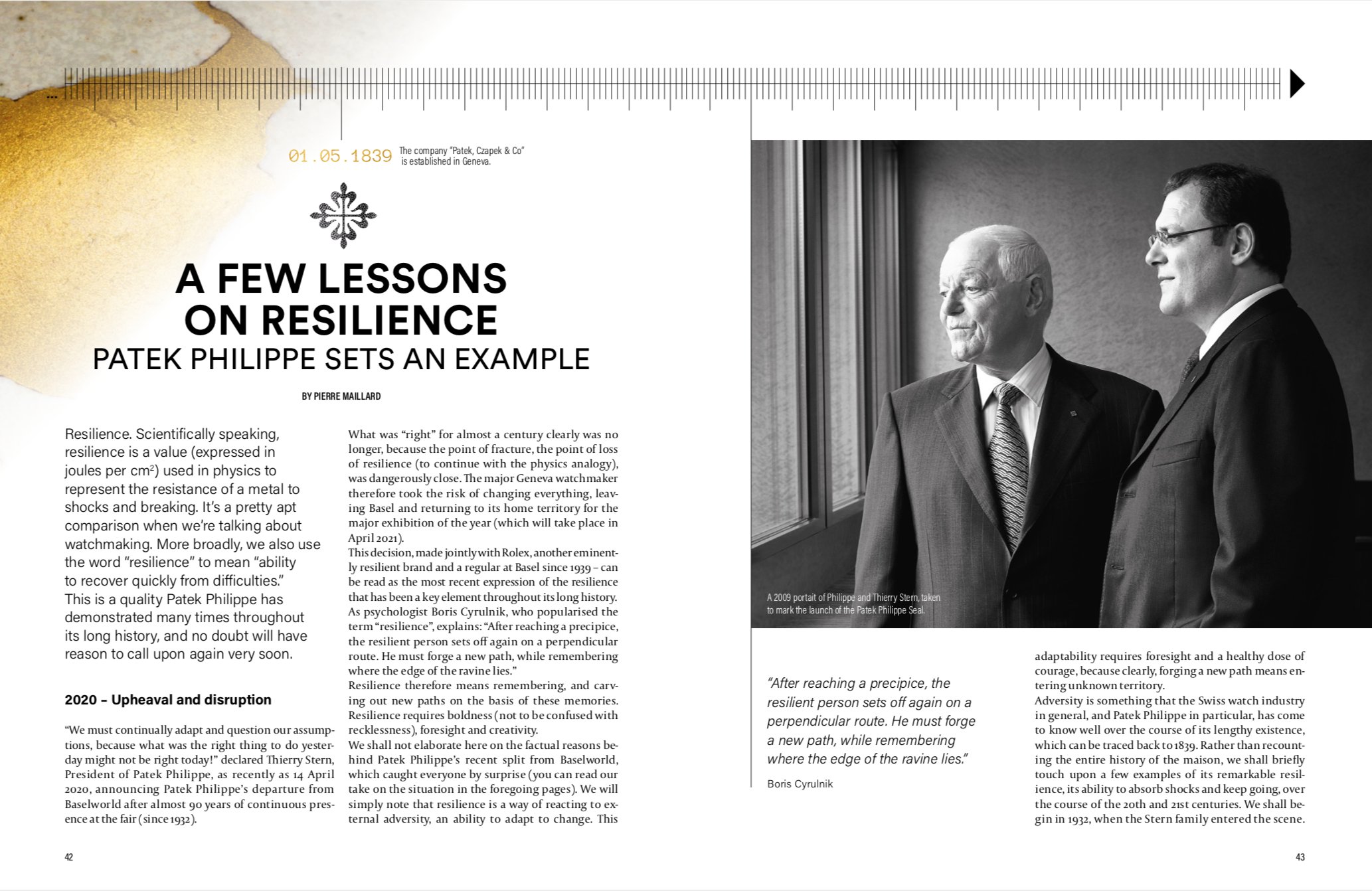 Get our latest issue & explore the Europa Star archives - Join us as a Club member
New: 40'000 pages added, since the year 1950!
Our data base contains over 100,000 pages and 70 years of fully searchable back issues, up to the most recent publication. A treasure trove for all knowledgeable professionals and aficionados.