N
estled in the beautiful countryside of Staffordshire, England, lies a hidden gem where time seems to stand still. Struthers Watchmakers is an enchanting studio founded in 2012 by husband-and-wife team Craig and Rebecca Struthers. Surrounded by vintage machinery and antique tools, the couple exude the timeless elegance and contemporary allure of a Burberry ad, capturing the essence of their archaic English craftsmanship enlivened with a modern twist. Sharing a background in jewellery, Craig is a master watchmaker specialising in the restoration of ancient and historic timepieces, while Rebecca has earned a doctorate in antiquarian horology.
Within their workshop, the multi-award-winning duo handcraft only two to three watches annually for their tailor-made collection, and undertake a single bespoke commission each year, showcasing their in-house movement named "Project 248". The distinctive name symbolises the collaboration of the two watchmakers, their four hands and the 8mm lathe used in the production process. The waiting list for these exclusive pieces already extends well into 2030, according to Rebecca.
Dr Rebecca Struthers
Beyond their studio, Rebecca has amassed a multitude of honours from prestigious professional societies and institutes. Her endeavours encompass advocating for traditional crafts, championing education, and serving as a jury member for the GPHG. And at the same time she has managed to add yet another long-awaited achievement to her portfolio: becoming an author.
Dr Struthers' debut book, aptly titled "Hands of Time", almost didn't see the light of day. After a considerable number of rejections, it went from being beyond all hope of a book deal to sparking a heated auction among seven publishers. Now available in the UK, the book is set to captivate readers in the United States, with translation rights already secured in German, Italian, Dutch, Polish and Japanese so far, expanding its reach to a global audience.
For their first in-house movement, nicknamed "Project 248", the Struthers revived a traditional English lever escapement, among several other archaic features, with the latest advancements in materials and technology, picking up where the British industry left off in the late 19th century. The design of the top plate was inspired by an English pocket watch from 1880 in the Struthers' historical movement collection.
Europa Star: You are the first and only, watchmaker in British history to hold a PhD (Doctor of Philosophy) in horology. What about outside the UK which countries are doing academic studies in this discipline? Do you know any scholars in other countries?
I don't know any other practitioners personally, although I know of PhDs in horological engineering. Much of the industry is modern technology driven now, which is where the demand for skills is. That's totally understandable. I'd like to think there are other watchmakers at the bench out there researching their subject too. If there's one of them reading this, please feel free to reach out!
Horology plays a vital role in our lives worldwide, affecting industry as a whole, and sub-domains such as gaming devices and educational tools. However, its research and development (R&D) primarily falls within the realm of commercial enterprise rather than academic institutions. Why do you think that is so? Is there no potential for advances in modern-day watchmaking through the study of time?
I'd say the engineering and materials science knowledge involved in state-of-the-art horological advances is as academic as it is commercial. It's not uncommon for brands and universities to collaborate. In terms of the philosophical and theoretical study of time, there's a very active academic scene in the field and has been for millennia. It's just that the two rarely overlap. It's not often temporal philosophers get involved in horology, or horologists get involved in temporal philosophy.
The Struthers only make two to three watches from across their Tailor-Made range each year.
You are passionate about heritage and artisan crafts, but you also recognise that industry needs "industrialisation". How do you see the balance playing out for the new age of British watchmaking?
We already see it in the brands that fuse traditional crafts with modern production methods like anOrdain in Glasgow. They've pretty much revived commercial watch dial enamelling in the UK. By using modern technology and CNC-made movements, they've been able to focus on reintroducing a high traditional craft in an incredibly successful way. They're a very impressive and inspiring company.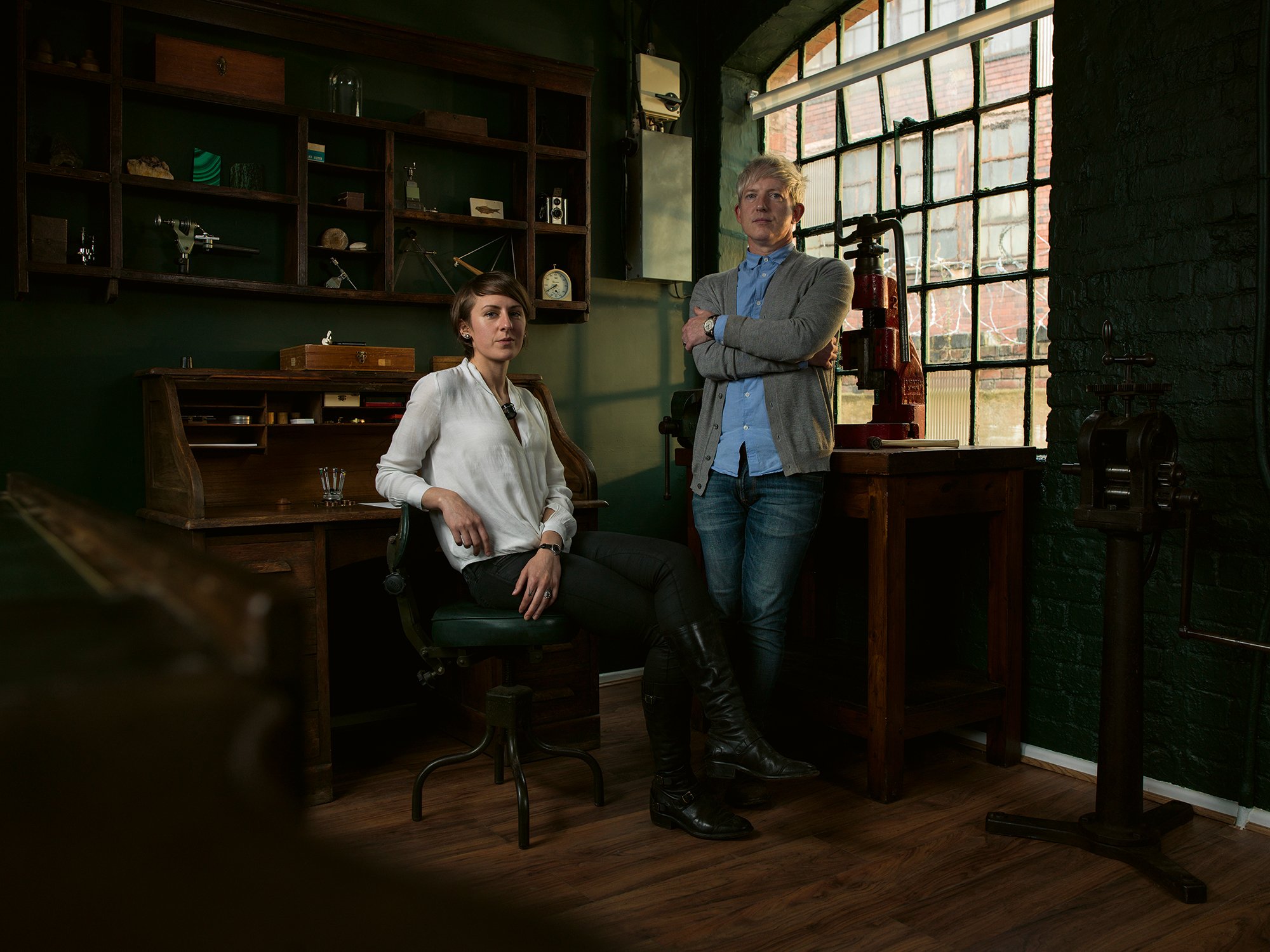 We see many women working on the production floor at Swiss manufacturers. Isn't it a cliché to say there are not enough female watchmakers? And why has it become such an intellectual high road for you?
Although there are a lot of women in watchmaking, there are very few female master watchmakers. There's definitely a glass ceiling for female practitioners that not many of us break through. I've managed to get through it, which is why I do what I do, but I've had first-hand experience of why more women don't. One of my former tutors admitted to another graduate that he didn't see any point in training women to a high level as we only leave the workplace to become mothers. I had an employer at a large very well-known watch brand tell me women are generally kept on production line work as we're more patient and can be paid less. In a way, it's refreshing when someone says the quiet part out loud as it confirms the validity of your experiences. At the same time, it's wrong and needs to change.
The Struthers' first pocket watch which features their in-house Breguet parachute shock setting.
Your new book, "Hands of Time", has garnered five-star reviews from a plethora of British media and critics – congratulations! What was your reason for publishing this book? And who did you have in mind as your reader?
Thank you! I've always loved writing as well as watchmaking, so it was a very natural progression. I'd wanted to publish a book since I finished my PhD. "Hands of Time" is written for a general non-horological audience, so although I hope watch geeks will find it interesting too, it is as much for the people in our lives who don't get our love of watches as it is for us. They're incredible little devices we can use to explore our social and cultural history. I'd like to think most people reading it will become watch lovers if they're not already!
What is the central theme of the book? What would you like the reader to take away?
"Hands of Time" explores the history of our relationship with time through the objects we've invented to measure it. It starts 44,000 years ago and ends with reflections about how the history of time still shapes the way we experience it to this day, and what we might be able to do to improve that experience.
Can you give us one surprising or thought-provoking insight from the book?
The way many of us in the West experience time has its roots in 17th century Puritanism, regardless of our religion or lack thereof. Particularly in the way we're raised to feel guilty for not working hard enough. Once you start pulling that apart, it's hard not to start questioning our attitudes toward work and leisure.