O
rganized by the Luxury Venture Group, together with Porsche Schweiz AG and Vontobel as Co-Lead Partners and with the support of the State of Geneva, the inaugural edition of Luxury Innovation Summit unveiled a new global annual event in Geneva. The Summit attracted attendees from over 12 countries – from startups to established brands and heritage Maisons. Six winners of the Luxury Innovation Awards 2021 edition were announced from 71 entries from over 20 countries at the Summit, selected by an international jury in a rigorous three-month process.
The on-stage Summit program included discussions of the topics that really matter to the global luxury industry post-pandemic. Jean-Christophe Babin, Group CEO of Bulgari, asked if we are on the brink of a new "Roaring Twenties" – a golden era for the luxury industry, driven by record levels of wealth and consumer desire. This was echoed by luxury industry analyst Erwan Rambourg, author of The Bling Dynasty and Future Luxe, by Astrid Wendlandt, Founder and Executive Editor of luxury industry news outlet Miss Tweed, and Aurel Bacs, Senior Consultant, Phillips in association with Bacs & Russo.

Fabienne Fischer, State Councillor, Council of the State of Geneva, and Luigi Giordano, Corporate Business Development & Smart Mobility, Porsche Schweiz AG, shared their views on ESG, meaning environmental as well as social responsibility and governance in the luxury industry. Vontobel consumer goods analyst Jean-Philippe Bertschy gave an insight into the future perspectives for the jewellery and Swiss luxury watch industry.
Instagram and Facebook's Global Head of Luxury, Morin Oluwole, spoke of the ever deepening and multi-layered relationship between brands and consumers, and the ongoing quest for connections and genuine storytelling. The need for innovation and change was a recurring theme at the event. Uche Pézard, Founder of the Paris-based Luxe Corp. Group shared her vision of tomorrow's luxury industry – a vision of an inclusive, truly diverse, thoughtful, and global community.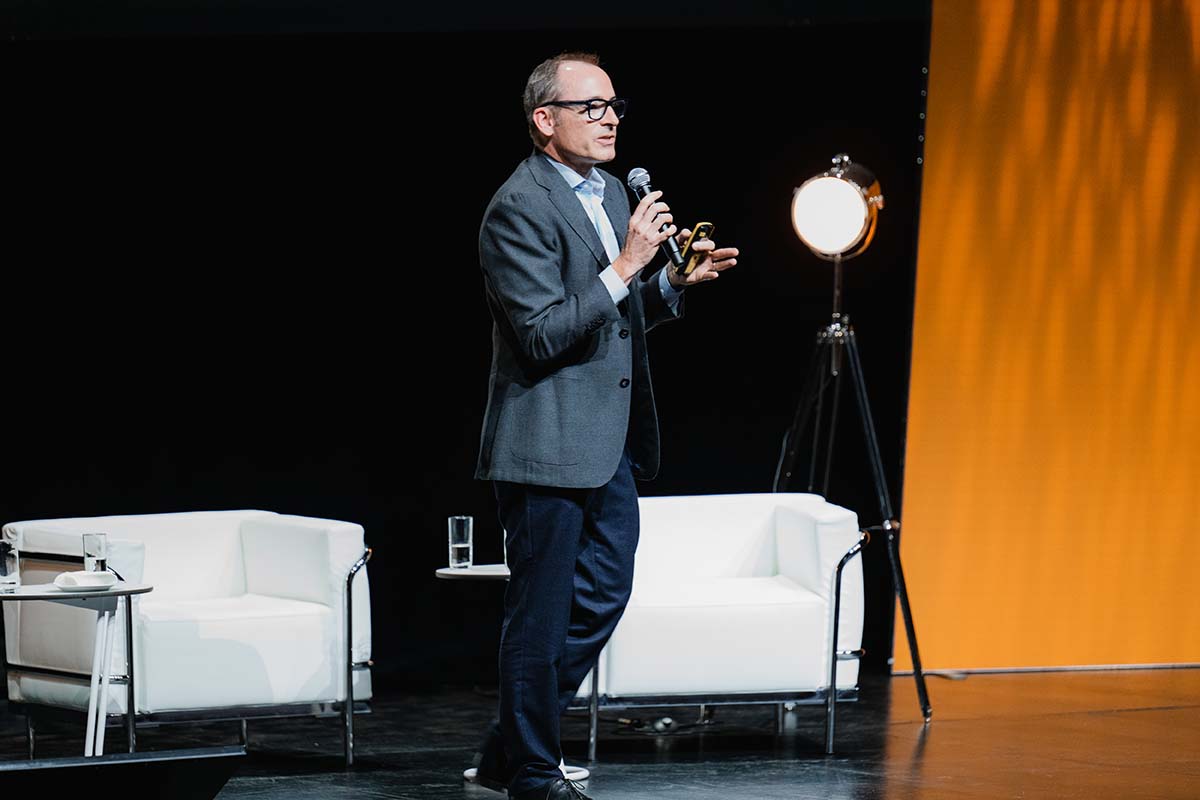 Massimo Baggi, Ambassador of Switzerland to the United Arab Emirates and Bahrain shared insights on the relations between the UAE and Switzerland and how the UAE is a strong economic partner for Switzerland in the luxury industry, further emphasized by Peter Harradine, President of Swiss Business Council Dubai & Northern Emirates.
Uniting everyone was a focus on the future – which was brought vividly to life by luxury and retail futurist Sophie Hackford, who gave delegates an insight into the key drivers of change in the luxury industry. Daniela Ott, Secretary General of the Aura Blockchain Consortium joined Sophie Hackford for an in-depth discussion of this topic.
Social responsibility was also a key topic explored at the event. Caterina Occhio, entrepreneur and social advisor to luxury brands, shared her views, joined by Head of the Ethical Fashion Initiative, Simone Cipriani.

"We need innovation and creativity, but we also need processes, structure, and stimulation to support it so that it can transform from an idea to a reality. As a President of the Jury for the Luxury Innovation Awards, it is refreshing to see many new ideas and talents. I am getting out of this Summit today with a new mind and many new ideas for myself. So, thank you so much for this honour." said Jean-Christophe Babin, President of the Jury – Luxury Innovation Awards 2021, Group CEO of Bulgari.
"In Geneva, we cherish the heritage of savoir-faire and artisanship, and the luxury industry together with the financial industry has 500 years of history. The demand for greener, traceable, circular and organic products is increasing, including in luxury brands. As usual, those who will understand the demand quickest will benefit the most." said Fabienne Fischer, State Councillor Council of State of Geneva.
"Supporting visionary and creative people in cultivating courage is very important to Porsche. Our founder Ferdinand Porsche was a true innovator and still is a role model for all of us at Porsche. Not only because sustainability was particularly important to him as early as 1948. It is an honor to show, and hopefully inspire, young founders with the way sustainability is practiced at Porsche today. Therefore, we are very proud to support the Luxury Innovation Summit and Awards for the second year in a row." said Michael Glinski, CEO of Porsche Schweiz AG.
"As an investment house and asset manager, Vontobel has a long-standing history and passion for watchmaking and the fine jewellery industry. Like gifted artisans who create luxury goods, we master what we do and only do what we master. Observing markets and anticipating trends, identifying investment opportunities and developing innovative and individualized investment solutions for our clients is what motivates us. Designing innovation is the spirit of the Luxury Innovation Summit. It is also the spirit we stand for." said Brian Fischer, Deputy Head of Vontobel Wealth Management.

"What is the Luxury Innovation Summit? Is today another "normal" business event for the luxury industry? No. In the same way, business is not carrying on as normal, so we do not want this event to be a "normal" business event. Today, we have brought together a diverse mix of voices from the luxury community – from Group CEOs of Luxury brands to new and emerging brands. And on top of this, we have also celebrated with the winners of this year's Luxury Innovation Awards – this is truly the decade of luxury." said Deependra Pandey, Founder and President, Luxury Venture Group.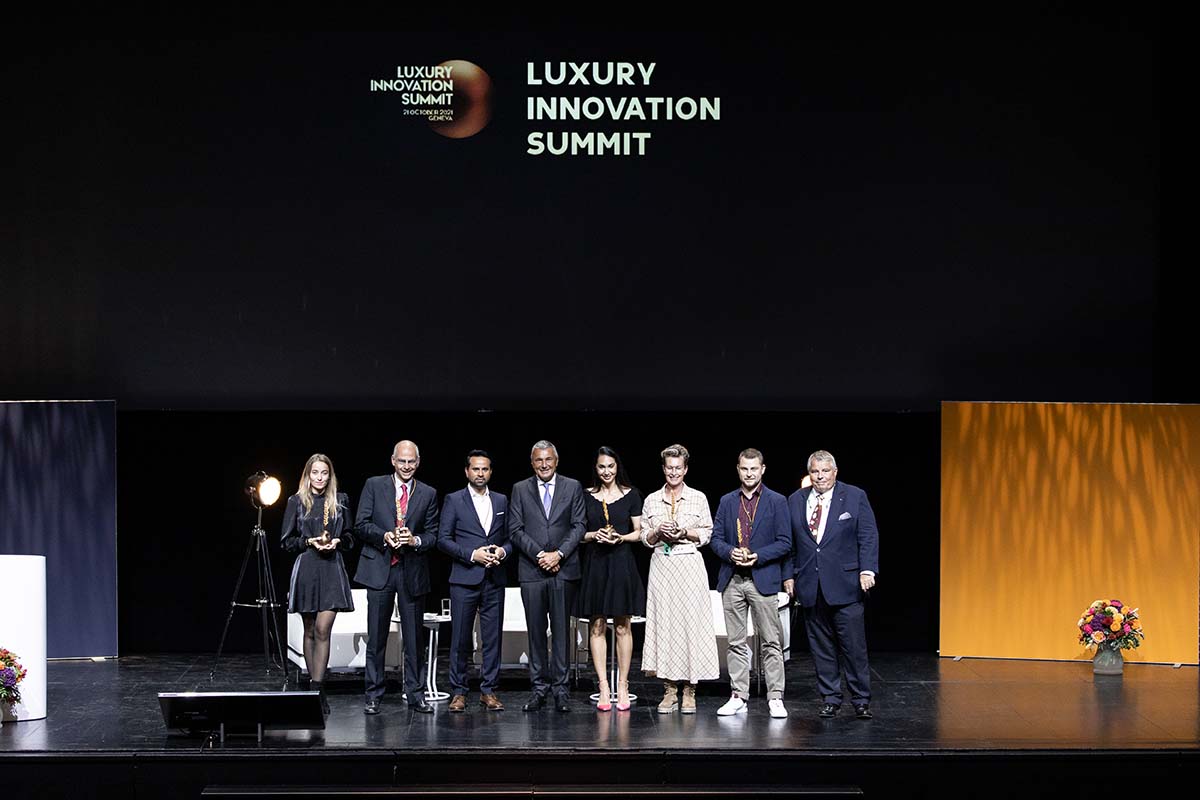 The Luxury Innovation Awards winners were announced in a ceremony at the Luxury Innovation Summit. Winners are:
Category Lifestyle, Beauty and Travel: Fliteboard, Australia
Category Technology, AI, Data and Marketplace: Levita Magic, Belgium
Category Responsibility and Sustainability: Panatere, Switzerland
Category Watches, Jewellery and Accessories: ID Genève Watches, Switzerland
Category Art and Culture: Apical Reform, India
Category Fashion and Design: Jaswant, Switzerland
The 2022 edition of the Luxury Innovation Summit and Awards will take place in Autumn 2022 in Geneva, with details to be announced shortly at www.luxuryinnovationsummit.com