T
he sale took place over the weekend of the 22nd and 23rd October at Le Meridien Beach Plaza Monte Carlo over three sessions. Le Meridien has become Monaco Legend Group's established auction weekend location. Our international friends again enjoyed fantastic views, an incredible atmosphere and a very enjoyable and successful weekend for all!
Chairman Davide Parmegiani is delighted with the result. "We are delighted with the result of €17 million, especially in these uncertain times! I believe that it is now quite clear that short- term speculators are now out of the market. This is now a market for connoisseurs ,collectors and those with a passion for rare and high quality watches. What we have demonstrated is that when rarity and quality collide, the market speaks and, in fact, speaks very loudly."
The highest performing timepiece was a possibly unique Patek Philippe dual crown world time in yellow gold signed Tiffany & Co that sold for €2.88 million. Another possibly unique Tiffany & Co signed watch was an astonishing yellow gold Rolex Daytona reference 6265 that sold for €825,000. Another yellow gold Rolex Daytona that achieved an outstanding result was a reference 6264 Paul Newman dial so-called "John Player Special" that sold for €1.42 million. In fact, the Rolex Daytona performed generally well across all three sessions.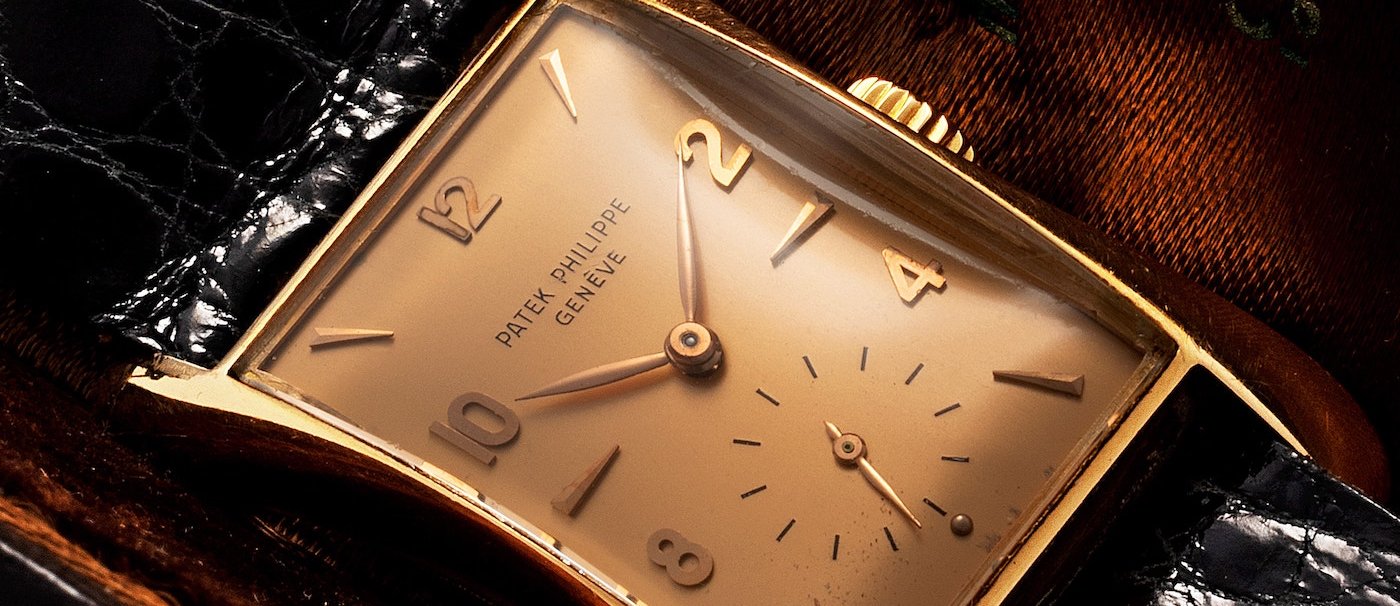 A Cartier Pasha automatic minute repeating perpetual calendar in platinum, number one of a very limited edition, sold for €212,500. Another excellent Cartier result was a 1950s Cartier Paris Asymmetric in white gold with black dial and Arabic numerals, formerly the property of John Goldberger, sold for €143,750.
Four unique Audermars Piguet watches made for Asprey sold for a combined €1.14 million. Each piece was a platinum quantieme perpetual calendar with skeleton dial with stone-set bezel and lugs. There was one of each set with sapphires, rubies, emeralds and diamonds.
MLG Chairman Claude Cohen said: "I am very happy that we achieved such a strong result, which was only possible with the hard work of our whole team. I can confirm today that it was a
great decision to make this joint venture with Davide Parmegiani in 2019. He and I will continue working closely together to develop the company to the next level."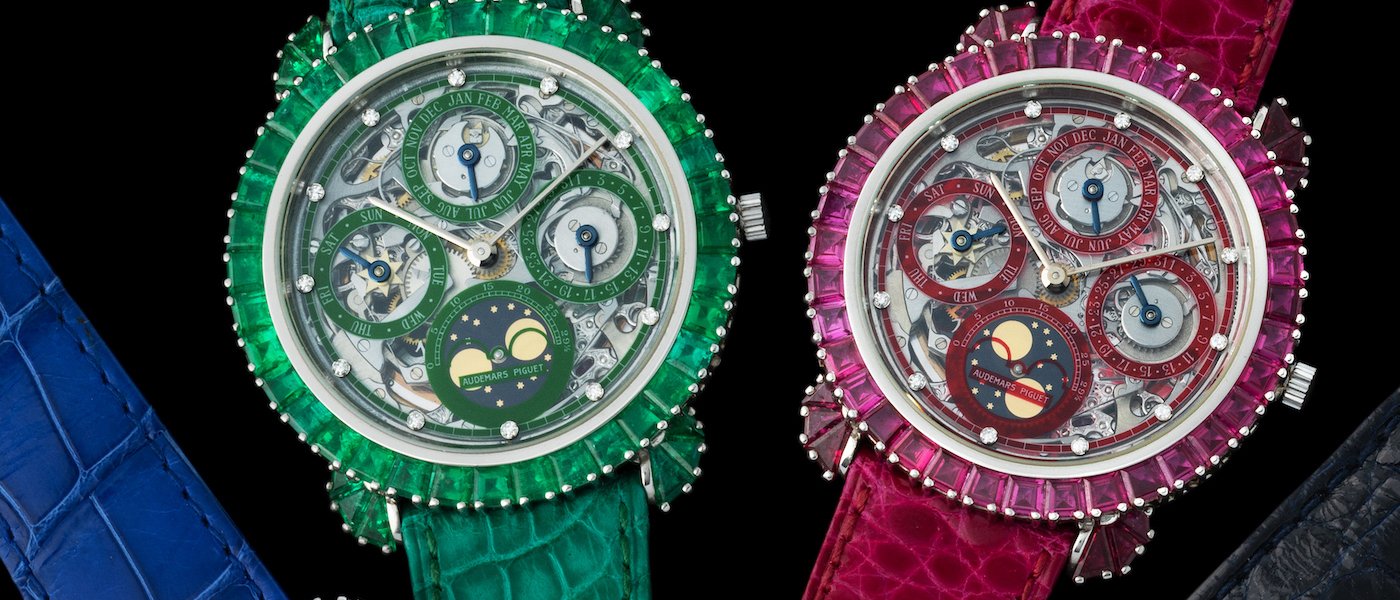 Top 10 Lots
Lot 104 – PATEK PHILIPPE – Exceptionally Rare, Highly Important and Possibly Unique, Dual Crown World Time Wristwatch in Yellow Gold, With 24 Hour Indication, Retailed by Tiffany & Co, Reference 2523/1, With Extract from the Archives – SOLD € 2,787,200
Lot 230 – ROLEX – Extremely Well Preserved and Very Rare, Daytona "John Player Special", Chronograph Wristwatch in Yellow Gold, With "Paul Newman" Dial, Reference 6264 – SOLD € 1,430,000
Lot 271 – ROLEX – Incredibly Rare, Outstanding and Possibly Unique, Daytona Cosmograph, Wristwatch in 14K Yellow Gold, With White Graphic, Three Linen, Retailed by Tiffany & Co, Reference 6265, with Rolex Watch Service Receipts – SOLD € 858,000
Lot 37 – ROLEX – Extremely Rare, Glamorous and Very Remarkable, Triple Calendar, Moon Phases, Automatic Wristwatch in Yellow Gold, With Iconic "Stelline" Dial, Reference 6062 – SOLD € 474,500
Lot 178 – AUDEMARS PIGUET – Unique, Outstanding and Very Attractive, Quantieme Perpetual Calendar, Automatic Wristwatch in Platinum, Skeleton Dial, Calibrated Baguette Emeralds Set Bezel and Lugs, Reference 25740PT, With Extract from the Archives and Travel Box, Retailed by Asprey – SOLD € 351,000
Lot 220 – PATEK PHILIPPE – In Original Condition and Extremely Rare, "Padellone", Perpetual Calendar Automatic Wristwatch in Yellow-gold, Reference 3448, Retailed by Asprey, Only 2 Known Pieces, Former Property of Mr. Naim Attallah, CEO of Asprey, With Extract from the Archives and Box – SOLD € 312,000
Lot 177 – AUDEMARS PIGUET – Unique, Outstanding and Very Attractive, Quantieme Perpetual Calendar, Automatic Wristwatch in Platinum, Skeleton Dial, Calibrated Baguette Rubies Set Bezel and Lugs, Reference 25740PT, With Extract from the Archives and Service Box, Retailed by Asprey – SOLD € 292,500
Lot 179 – AUDEMARS PIGUET – Unique, Outstanding and Very Attractive, Quantieme Perpetual Calendar, Automatic Wristwatch in Platinum, Skeleton Dial, Calibrated Baguette Diamond Set Bezel and Lugs, Blue Registers, Reference 25740PT, With Extract from the Archives and Service Box, Retailed by Asprey – SOLD € 279,500
Lot 257 – ROLEX – Absolutely Exceptional, Rare and Very Attractive, Daytona, Chronograph Wristwatch in Yellow Gold, With Diamond-Emerald Set Dial and Baguette Diamond Bezel, Reference 16 568, Published in Pucci Papaleo's Book "Daytona Perpetual", with Confirmation Letter, Box and Warranty – SOLD € 273,000
Lot 94 – ROLEX – As New Condition and Coming from the Collection of John Goldberger, Pre-Daytona, Wristwatch in Yellow Gold, Reference 6238, With Box and Papers – SOLD € 266,500