T
he AP House Los Angeles, which includes more than 6,500 square feet of indoor and outdoor penthouse space, is situated on Sunset Boulevard, a storied, cultural epicentre of entertainment and hospitality, which runs 22 miles from Downtown Los Angeles to the Pacific Coast Highway. Building on Sunset Boulevard's historical richness while expanding the brand's commitment to both heritage and innovation, the space offers a contemporary, Los Angeles-specific experience of Haute Horlogerie against the backdrop of the Hollywood Hills.
This new AP House location – the second of its kind in the United States – joins Audemars Piguet's existing footprint in Southern California, which includes boutiques in Beverly Hills and South Coast Plaza, creating multiple distinct avenues for brand discovery.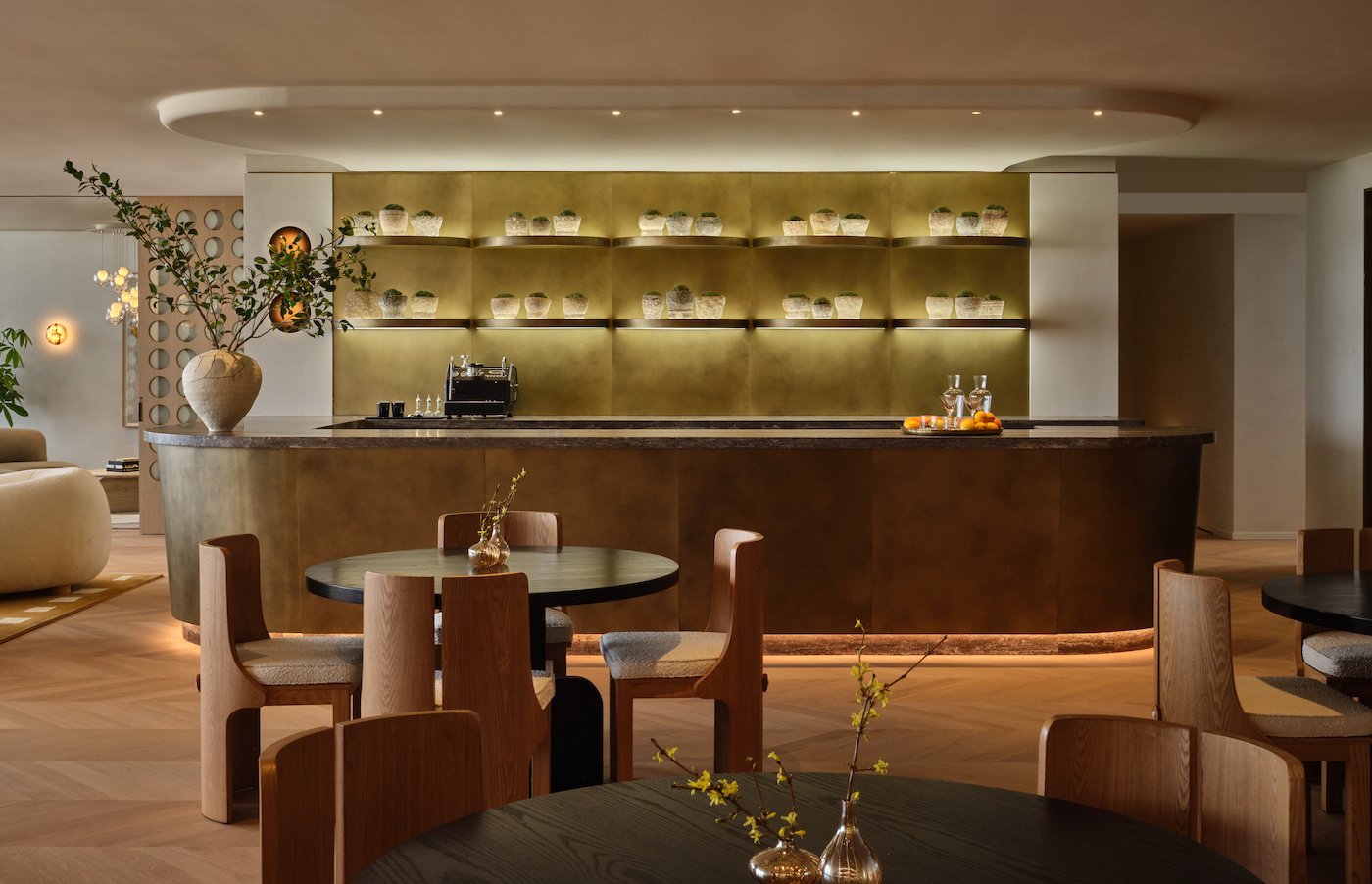 Audemars Piguet tapped Brigette Romanek of Romanek Design Studio to envision the interior design of the AP House Los Angeles. Synonymous with eccentric, elevated interiors, Brigette Romanek's portfolio of work celebrates the tenet that joy and elegance are not mutually exclusive. With an approach that echoes the meticulous nature of Haute Horlogerie, Romanek designed the AP House Los Angeles as a spirited interpretation of the Swiss village of Le Brassus, where Audemars Piguet has been rooted since 1875, through an imaginative Southern California lens.
Tactfully selected materials, textures, and colours come together in the space in a nod to Los Angeles' quintessential cool. Romanek's design also features layered wood, velvet, mohair, coloured glass, and brass in hues of beige and green, citing nature as a key source of inspiration while calling back to Audemars Piguet's home in the Vallée de Joux.
AP House Los Angeles presents limitless, unique opportunities to dive into Audemars Piguet's universe. The expansive space is home to a watchmaking studio for education and immersion into the world of Haute Horlogerie, an exclusive feature in the Americas. Emphasising the commitment to offering a contemporary, bespoke experience in LA that highlights Audemars Piguet's extraordinary craftsmanship, a full-time watchmaker is available to service client timepieces and present masterclasses on watch mechanisms. The AP House is also characterised by lounge spaces, including a watch display room where novelty and current collection timepieces are exhibited in an oak-panelled gallery.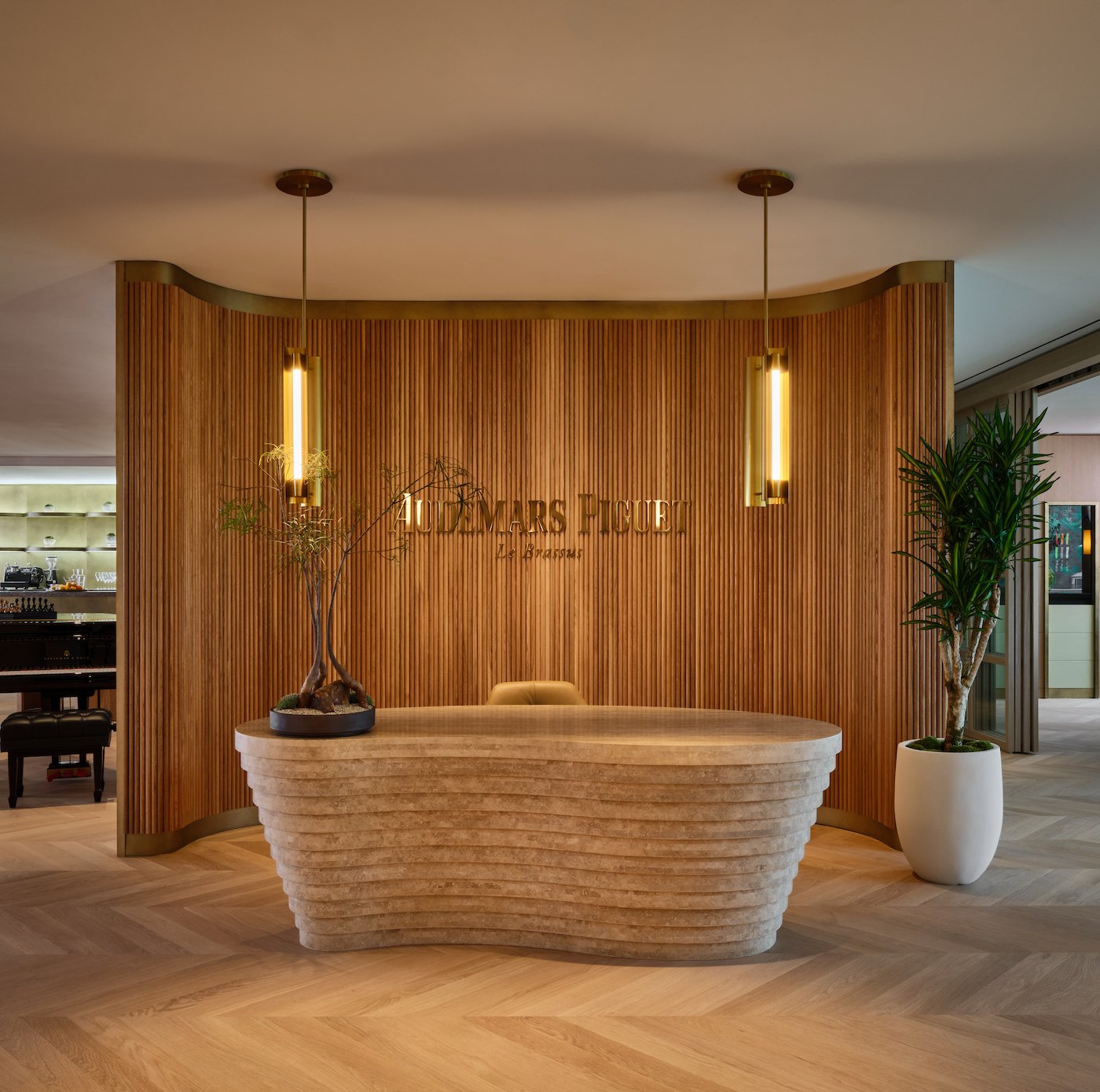 The brand's long-standing affinities with the worlds of music, contemporary art, and gastronomy suffuse the AP House Los Angeles environment. The location notably includes a curated vinyl station, a DJ booth, and instruments hand-selected by the world's most renowned musicians. Contemporary artworks on display are graciously lent by François Ghebaly Gallery, a mainstay of the Los Angeles art scene since 2009, and a friend of the brand's contemporary art commissioning programme, Audemars Piguet Contemporary. All selected artworks in the space underscore AP House Los Angeles and Audemars Piguet's commitment to working with creative communities.
Conceived as a space of encounter, the AP House Los Angeles will also provide a local platform to foster deeper relationships with clients and watch aficionados through exclusive experiences that illuminate the Manufacture's creations, savoir-faire, and place in today's world.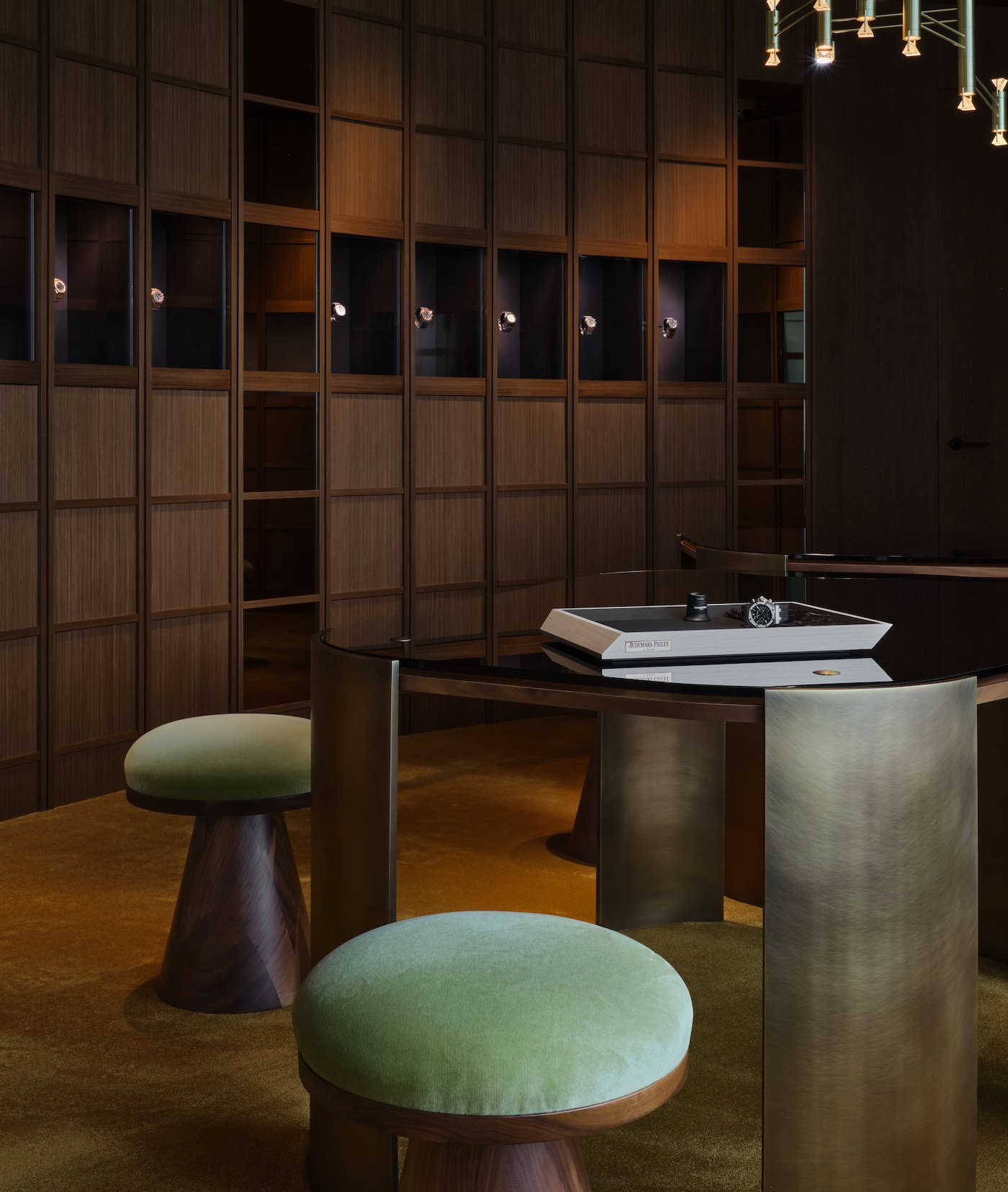 Designed as an authentic home away from home for lovers of the brand, the AP House concept was created in collaboration with some of the Manufacture's most valued clients, who were asked to imagine the ultimate, enhanced Audemars Piguet experience. Inspired by the brand founders' forward-thinking approach to hospitality back in the 19th century, the Audemars Piguet team wondered how Jules Louis Audemars and Edward Auguste Piguet would tend to their clients if they were living in the 21st century, traveling the world and sharing their passion for Haute Horlogerie. The result is a sophisticated space where the comfort of home and relationships take priority.