T
he new partnership between Vacheron Constantin and The Metropolitan Museum of Art (The Met), a leading art museum founded in 1870, is based on an unwavering commitment to safeguarding and passing on knowledge and expertise.
Through this alliance, the Maison demonstrates its profound attachment to the world of art and culture that has consistently nurtured its imagination and its creativity – as will be vividly showcased in future educational initiatives developed within the framework of this partnership.
"None of us knows what we all know together." Even in the time of Euripides, the sharing of knowledge and the heritage it represents for future generations was of paramount importance. The same goes for Vacheron Constantin, whose founding act was an apprenticeship contract signed by Jean-Marc Vacheron on 17 September 1755. This official document, bearing the oldest mention of the Vacheron watchmaking dynasty, committed the founder of the Maison to teaching his art to a young apprentice over a five-year period. This passing on of knowledge has always been core to the activity of the Manufacture, whose 40 or so skills are largely dependent on the artistry and techniques developed by previous generations – continually rethought, adapted and enhanced over the decades.

Today as in the past, Vacheron Constantin is committed to integrating apprentices into its production process and taking good care of its artisans and watchmakers, who are made keenly aware of the intelligence guiding their forebears' skills, ensuring they never forget what makes a Vacheron Constantin watch unique. Whether listed in the Maison's catalogue or bearing the Les Cabinotiers emblem that signs exceptional one- off timepieces, each model is the fruit of more than two and a half centuries of knowledge and tradition, driven by creativity and innovation, in a constant effort to enrich the existing body of knowledge.
For Louis Ferla, CEO of Vacheron Constantin, "the quest for excellence is a constant challenge in which we never stop learning."
As the Maison's CEO Louis Ferla explains: "Establishing a partnership with the prestigious Metropolitan Museum of Art enables us to highlight our shared vocation for transmitting knowledge and preserving the arts. Vacheron Constantin's commitment to art and culture has always been an inexhaustible source of inspiration, permeating our freedom to create and express beauty in all our watches. The Maison's ties with the United States and New York date back more than two centuries, with many of our finest creations having been made for American collectors and clients, such as the iconic American 1921. This partnership with The Met confirms our cultural and artistic attachment to this country, as well as our concern to preserve its expertise."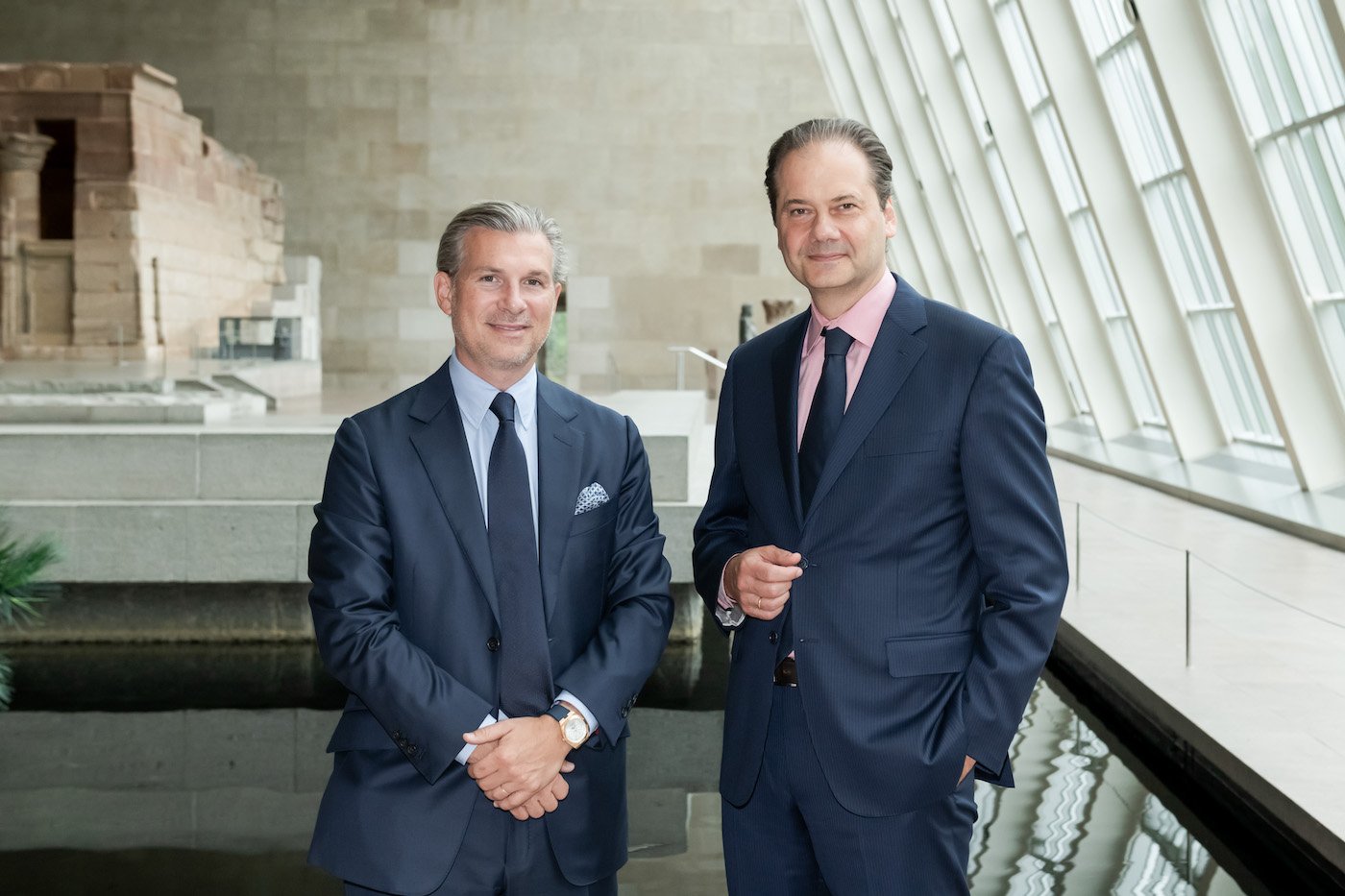 With this in mind, Vacheron Constantin has developed its "One of Not Many Mentorship Program" in collaboration with talents whose personality and work express the continual quest for excellence, the openness to the world as well as the spirit of innovation and creativity characteristic of Vacheron Constantin. This approach is exemplified by the collaboration with Abbey Road Studios enabling young musicians to benefit from the advice of experts in music production and the support of internationally renowned musician and artistic director Woodkid. Another illustration lies in cooperation with CHAN Chun Wai, principal dancer with the New York City Ballet, who teaches his art to promising young talents.
The Met is also deeply committed to mentorship and educational programs that make art accessible to everyone, regardless of background, disability, age, or experience.
The Met's Education Department currently presents over 29,000 educational events and programs throughout the year.
These programs include workshops, art-making experiences, specialized tours, fellowships supporting leading scholarship and research, high school and college internships that promote career accessibility and diversity, access programs for visitors with disabilities, K-12 educator programs that train teachers to integrate art into core curricula across disciplines, and school tours and programs that spark deep learning and lifelong relationships with and through art.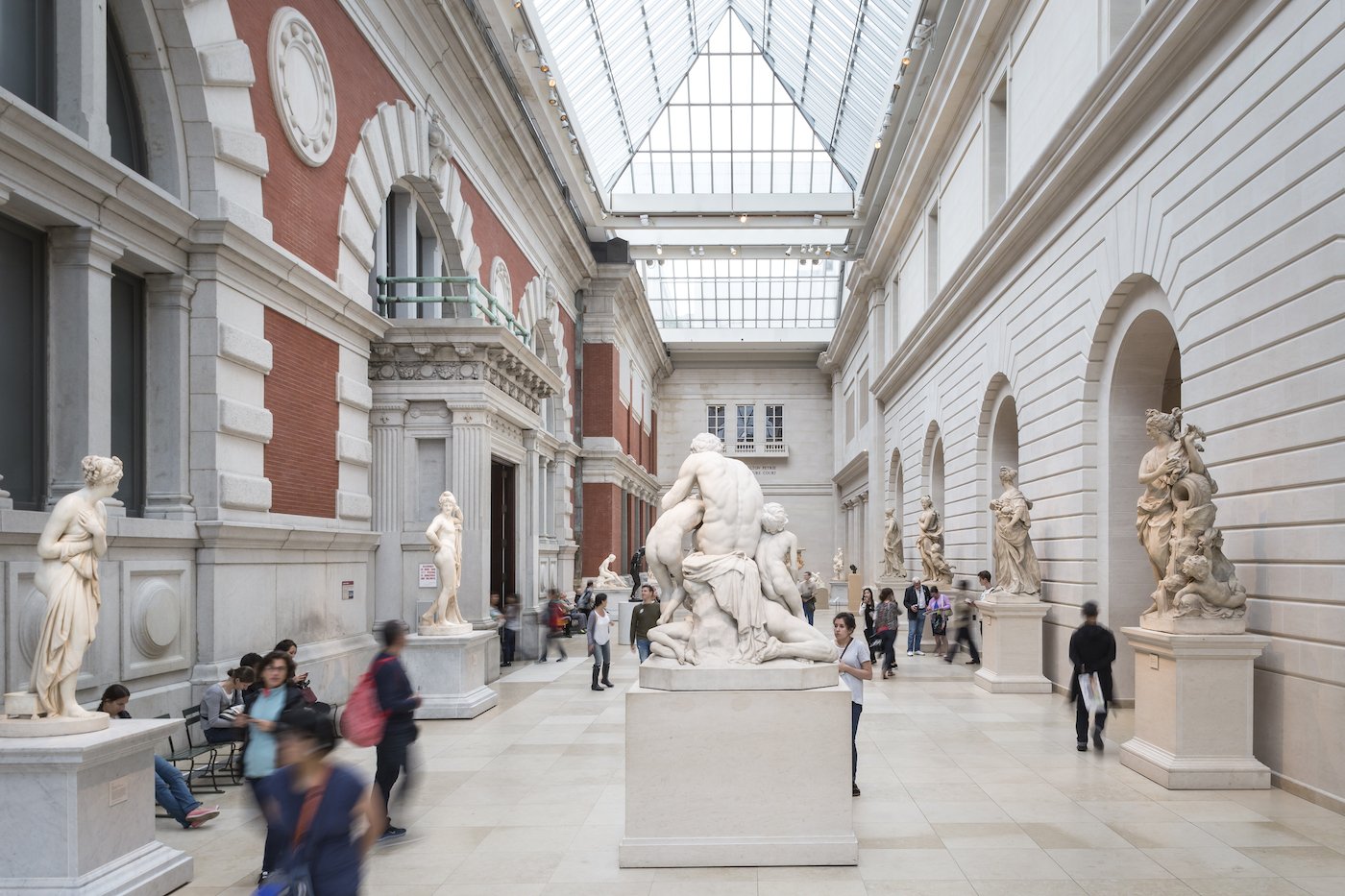 Vacheron Constantin is particularly delighted to share these values with such an institution on American soil. Historically, it was in 1811 that Vacheron Constantin made its first contact with a merchant active in transatlantic trade, and who settled in New York in 1832, before gradually extending the representation of Vacheron Constantin watches to most of the country's states. In addition to supplying watches specially developed for the US Army Corps of Engineers in 1918, Vacheron Constantin also produced one of the most prestigious watches in watchmaking history for its American client James Ward Packard. These few examples suffice to illustrate the Maison's deep attachment to the United States that has now taken on a new artistic and cultural dimension through the partnership with The Met, heralding a fruitful exchange of knowledge through joint creative projects.
The partnership will support a variety of The Met's mission-driven activities and will include a number of collaborations, including an artist-in-residency program and other educational initiatives; special events; and Vacheron Constantin exceptional and dedicated timepieces inspired by artworks from The Met collection.