S
watch launches Big Bold Chrono with the stopwatch function that allows you to play with the very concept of time by pausing or re-setting it as desired.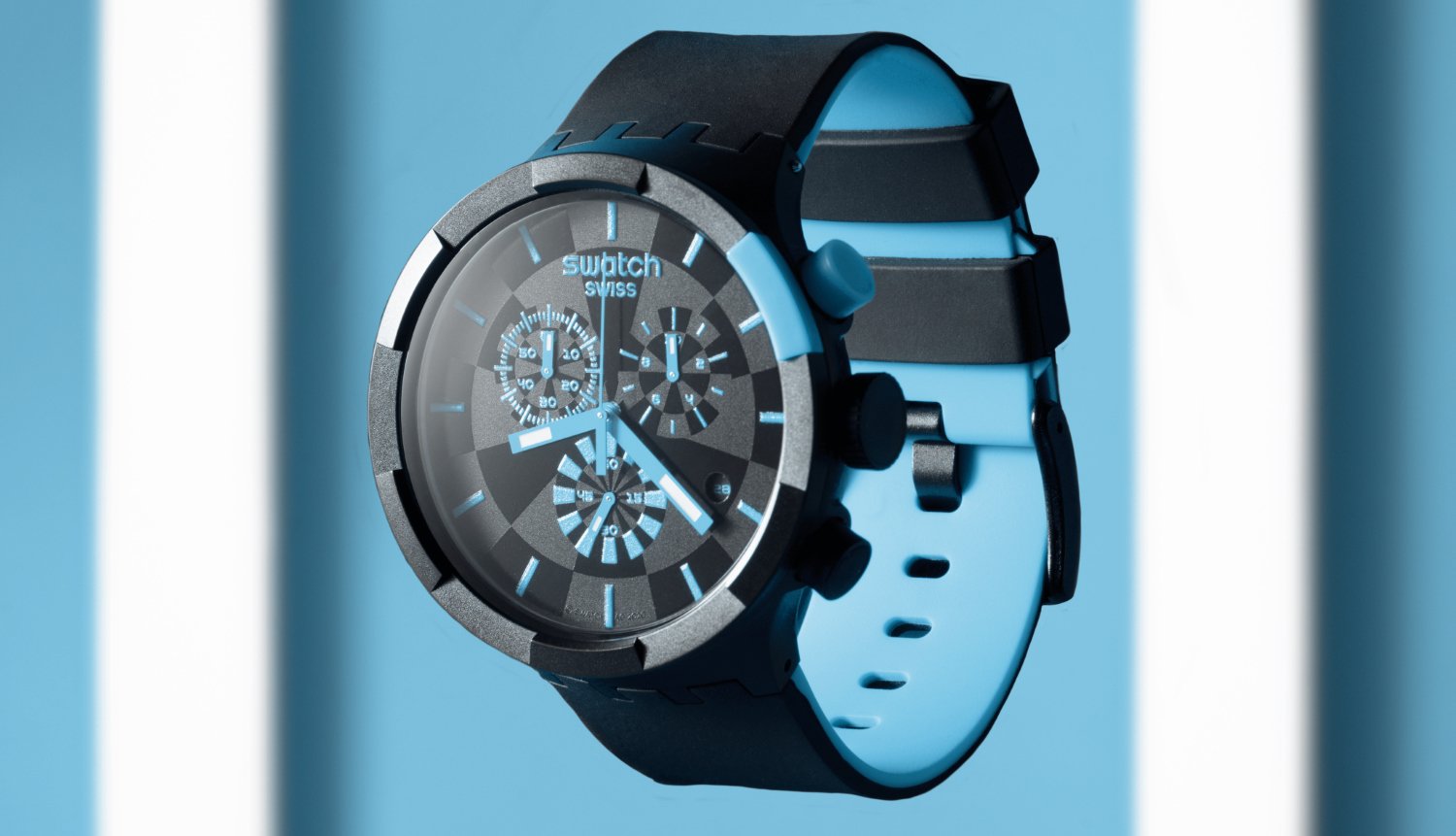 Swatch provides the opportunity to daydream. What if we could pause time, even just for a moment, and restart? Or even just reset the last 30 seconds? Seize the moment and think it through. The concept of time is priceless, untradeable and once those minutes have ticked on, it can never be reclaimed.
Swatch alludes to a world where the imagination can run free by achieving that high jump on the third occasion or of rephrasing a sentence in a job interview by resetting time, or by enjoying a sunset by suspending it. The chance of being able to retrace ones steps or simply savor that very moment by pausing for a minute longer, remains a daydream too.
All four models, Checkpoint Black, Yellow, Red and Blue have an impressive Ø47mm watch head which covers all wrists. The contrasting colors on the designs highlight the big personalities of the watches, Big Bold Chrono watches are a real statement piece. The superluminova hands in all three chronograph functions guarantee the tracking of time in every situation.