C
hanel, committed to no longer using exotic leather straps for its watches, presents "My Boy∙Friend" with a large selection of straps to personalize the watch. The decision was based on the increasing complexity of sourcing exotic skins that meet Chanel's high standards in terms of both ethics (traceability guarantee, breeding conditions) and quality.
THE CASE
Small, medium and large, the Boy·Friend watch cases are available in steel, steel and diamonds, beige gold, beige gold and diamonds or white gold and diamonds.
THE QUILTED MOTIF CALFSKIN STRAP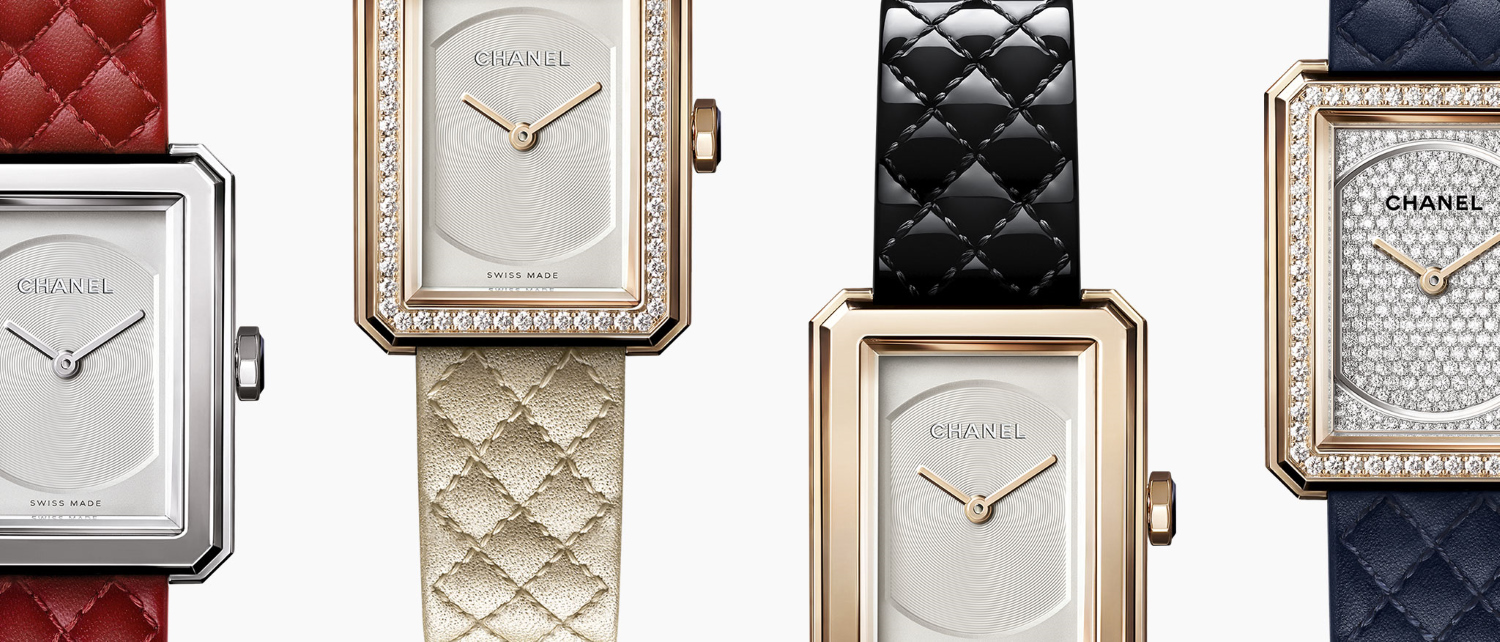 Borrowed from the equestrian universe, the quilted motif became the emblem of Chanel in 1955. It covers the very first bag designed by Mademoiselle and embellishes one of the Boy·Friend watch straps.
Available in matte black, patent black, red, blue jeans, navy blue, pink or golden brown.
THE ALLIGATOR MOTIF CALFSKIN STRAP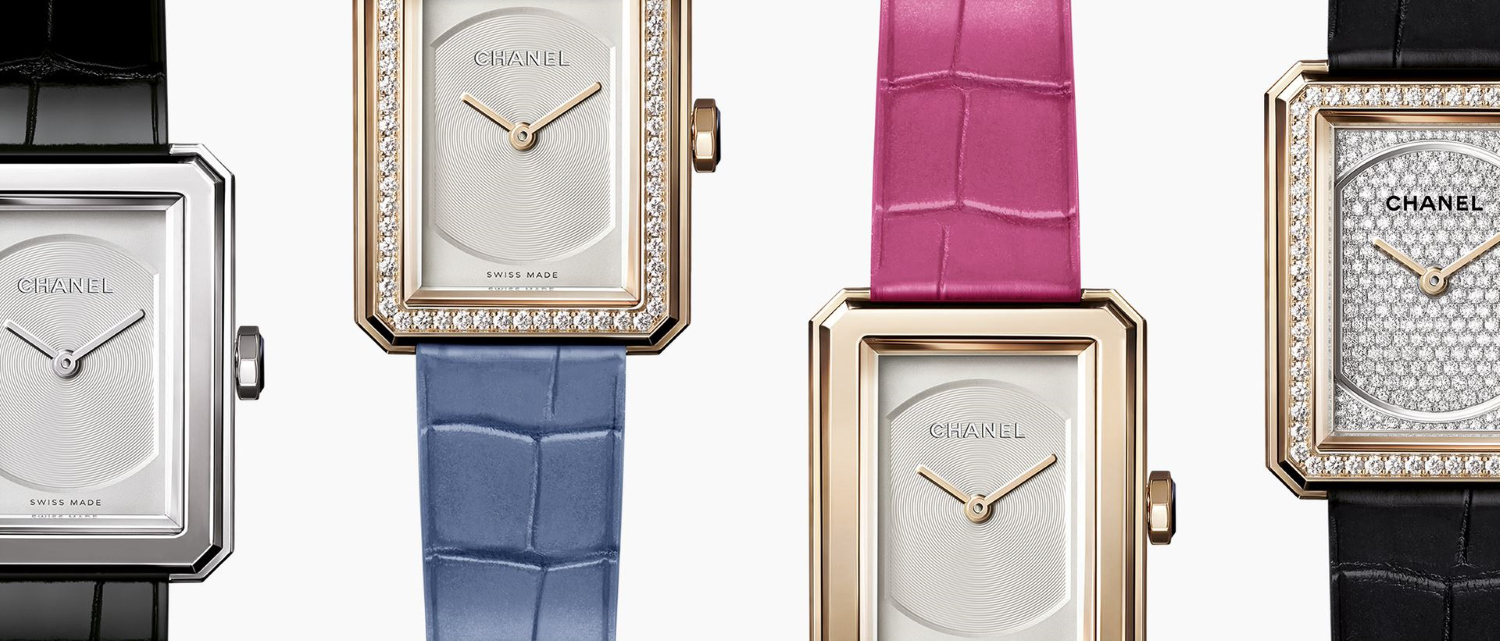 Part of the original Boy·Friend watch created in 2015, the alligator leather strap has been reinterpreted in embossed calfskin.
Available in matte black, shiny black, shiny red, blue jeans or pink.
THE TWEED STRAP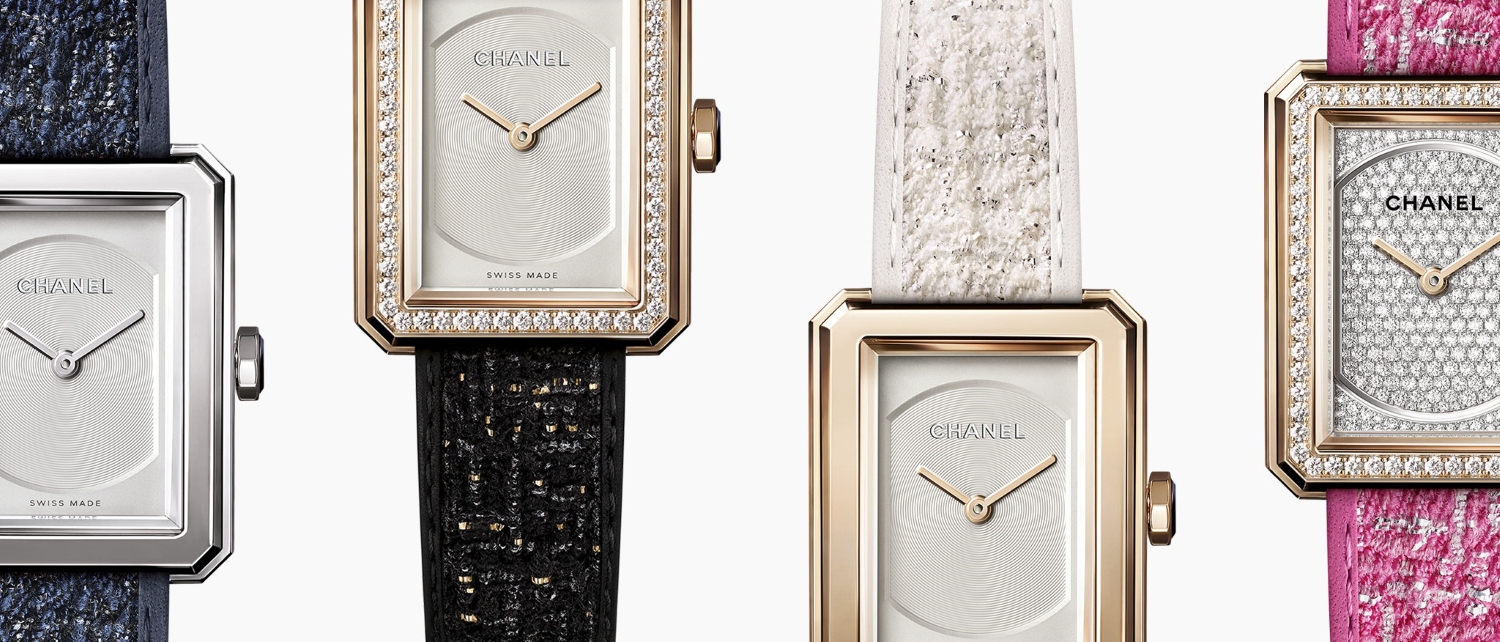 Gabrielle Chanel acquired her love of tweed from the Duke of Westminster. In 1954, she borrowed the material from the world of menswear and created her first jacket. An emblematic fabric of the House, tweed adorns one of the Boy·Friend watch straps.
Available in black and silver, black and gold, pink, navy blue or white.
THE TWEED MOTIF STRAP IN STEEL OR BEIGE GOLD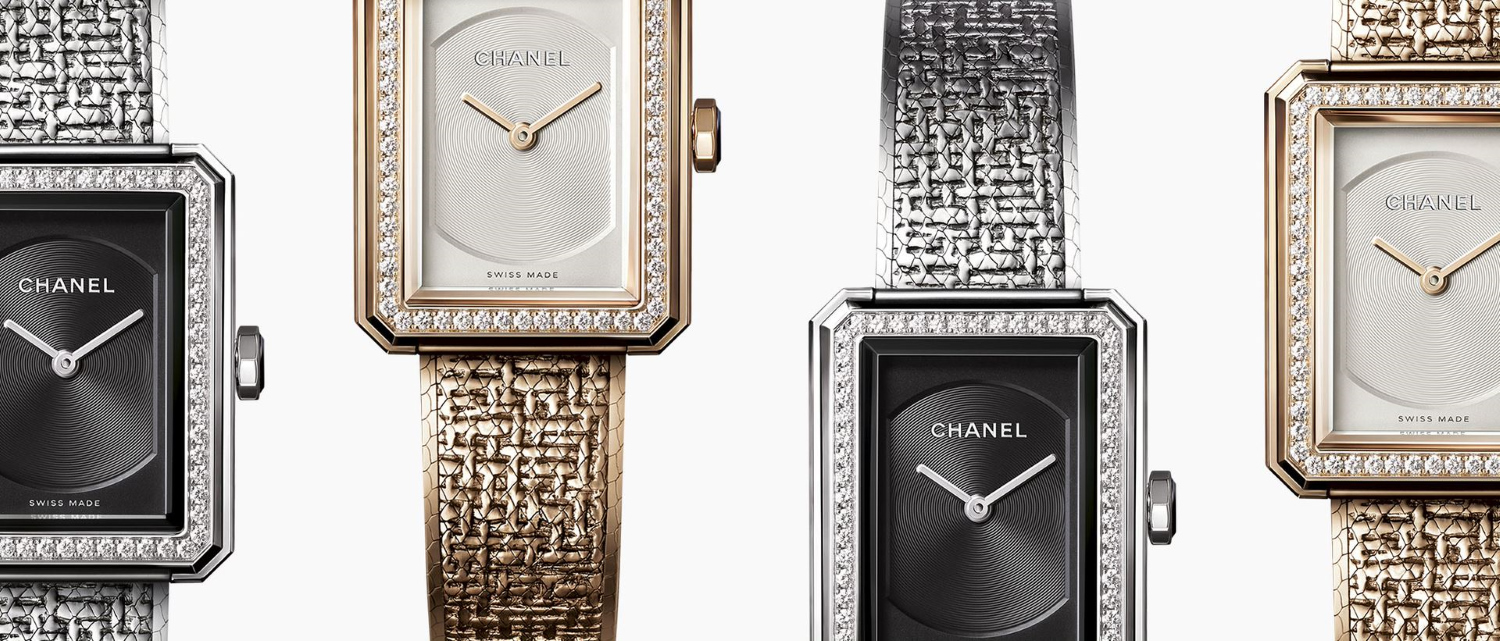 Tweed is reinterpreted in steel or Beige gold, which replicates the fabric's characteristic pattern. Combine different watch sizes with colored straps in calfskin, alligator motif or quilted motif, tweed, and tweed motif in beige gold or steel.
Price on request