C
reated by Henri d'Origny in 1978, the round Arceau watch with its stirrupinspired lugs lends its singular aesthetic to a new stylistic expression.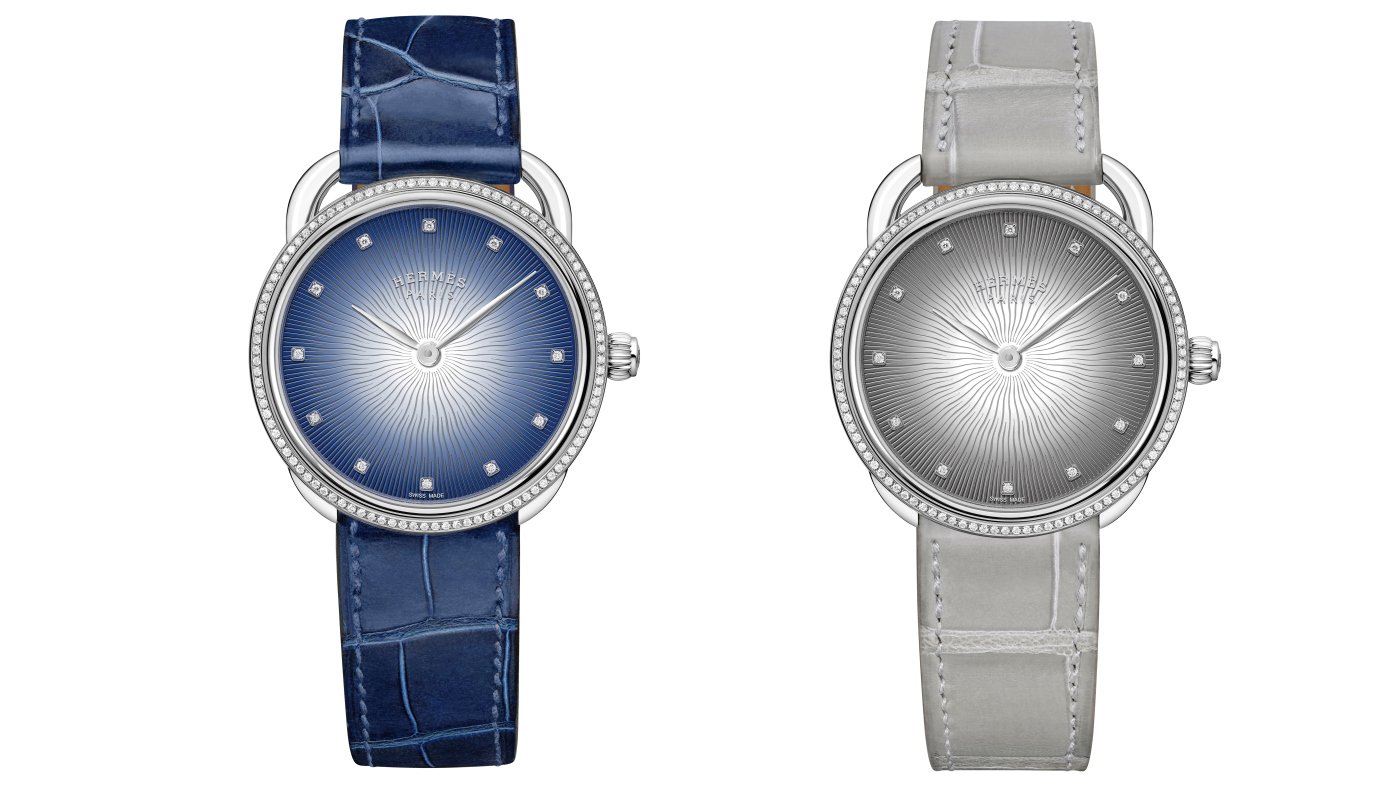 Imagined by Swiss artist Fred Rawyler for a silk scarf, a gleaming graphic design – reinterpreted to create fascinating depth and effects of light – brings sunshine to the dial of the aptly named new Arceau Soleil.
Sunbeams radiating across a subtle chiaroscuro gradient accentuate the path of the slender hands, in an endlessly mesmerising geometry.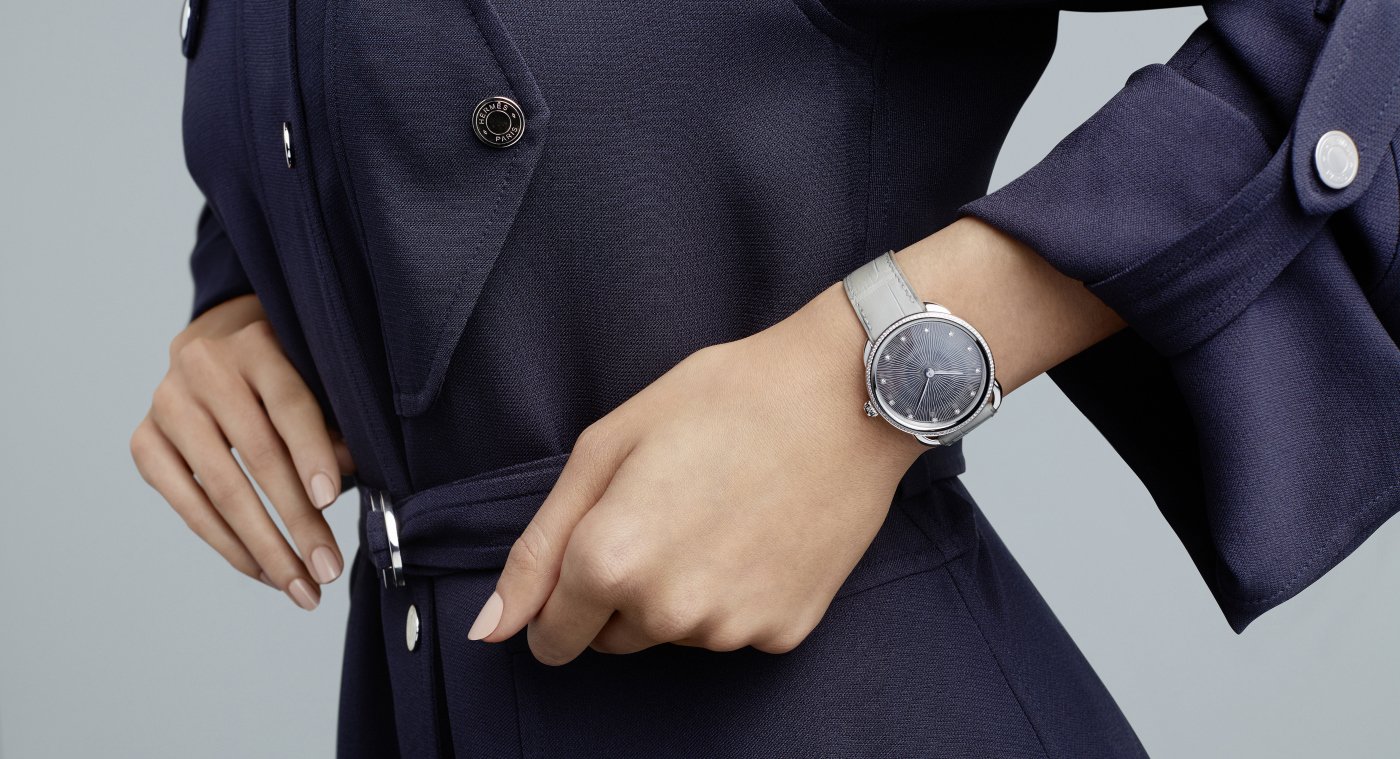 The diamond hourmarkers, set into the sapphire crystal, create the illusion of levitating above the dial, while a translucent lacquer in shades of blue or grey swathes the engraved motif in an aura of mystery. The exquisitely light gem-set steel case of this elegant watch is paired with an alligator strap.
Price on request.