C
ollectors and watchmakers never stop caring for their watches. They listen to them, and they wind them, over and over again. If they could only know at any time, like watchmakers, their level of precision, or even demagnetise them! Thanks to OneOf, and its accuracy tools, this is now possible.

There are three versions of the OneOf Accuracy, each designed with a different user in mind: collectors, boutiques and watchmakers. They all are powered by a simple cable, directly connected to a smartphone or tablet. The OneOf Accuracy App flawlessly interacts with the watch mounted on the sensor and stores the results.
Accuracy²
The Accuracy² model, the first in the OneOf trilogy, fits in a pocket and uses a smartphone to transmit the watch's operating status in just a few seconds, thanks to an app linked to a smartphone.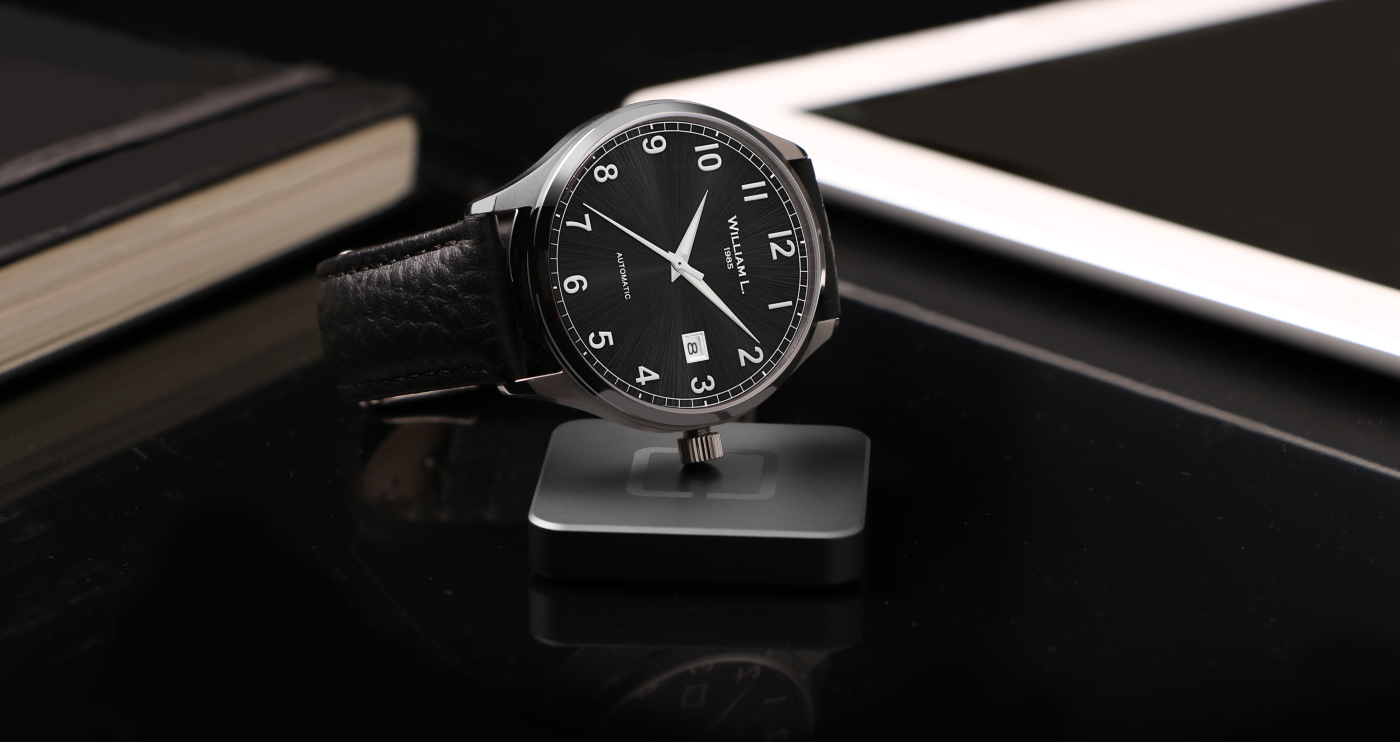 Because it's so easy to use, by conducting several consecutive tests it's possible to generate averages over a given period, as well as to draw comparisons between models. The OneOf Accuracy² – developed by H2i – combines functionality and perfect design, which could be addictive to those who use them.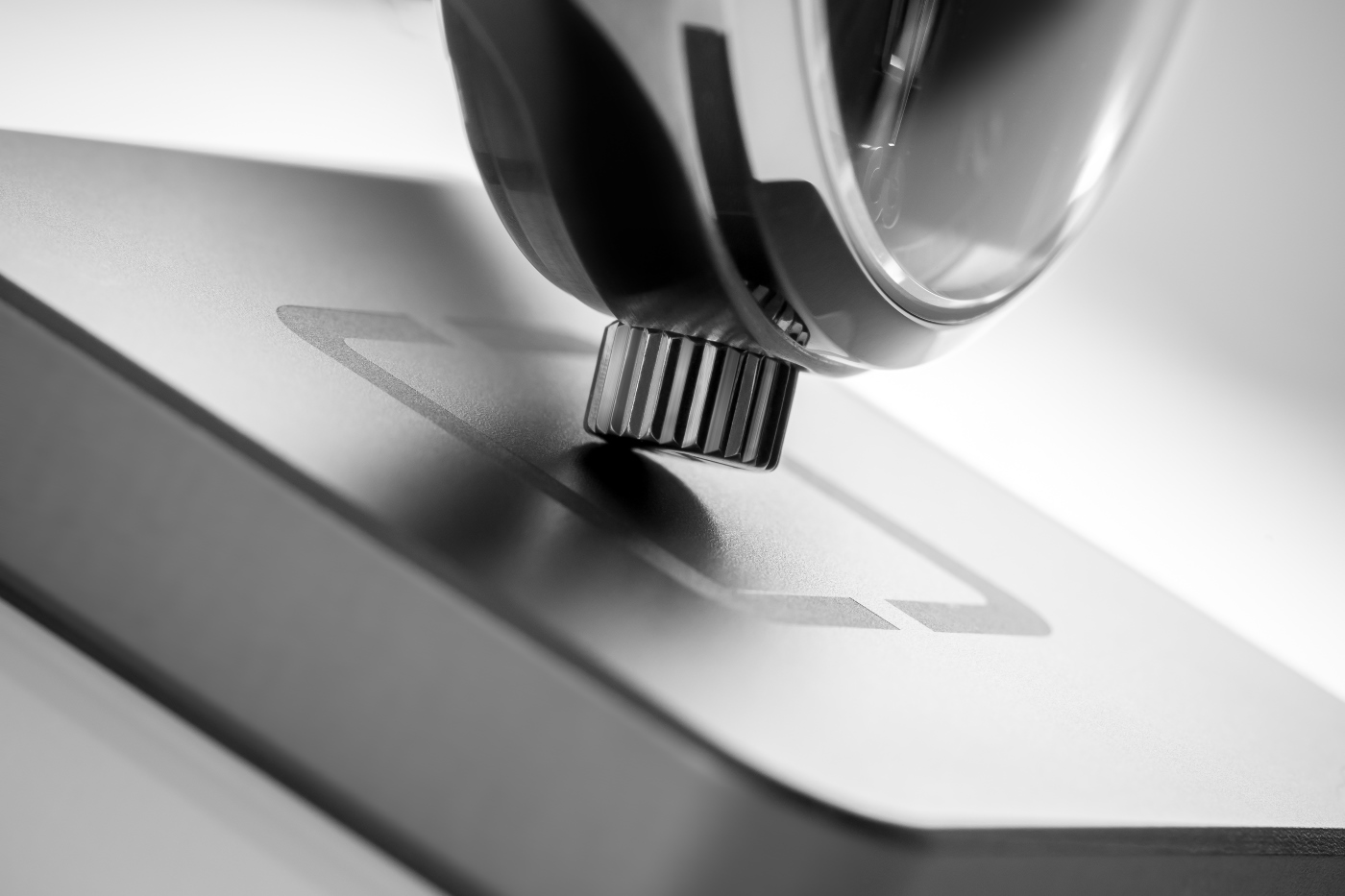 Accuracy Boutique Edition
In addition to testing precision, the Accuracy Boutique Edition adds the ability to demagnetise a mechanical watch, also using a smartphone or a tablet. It's easy to use and intuitive, for private collectors as well as store staff.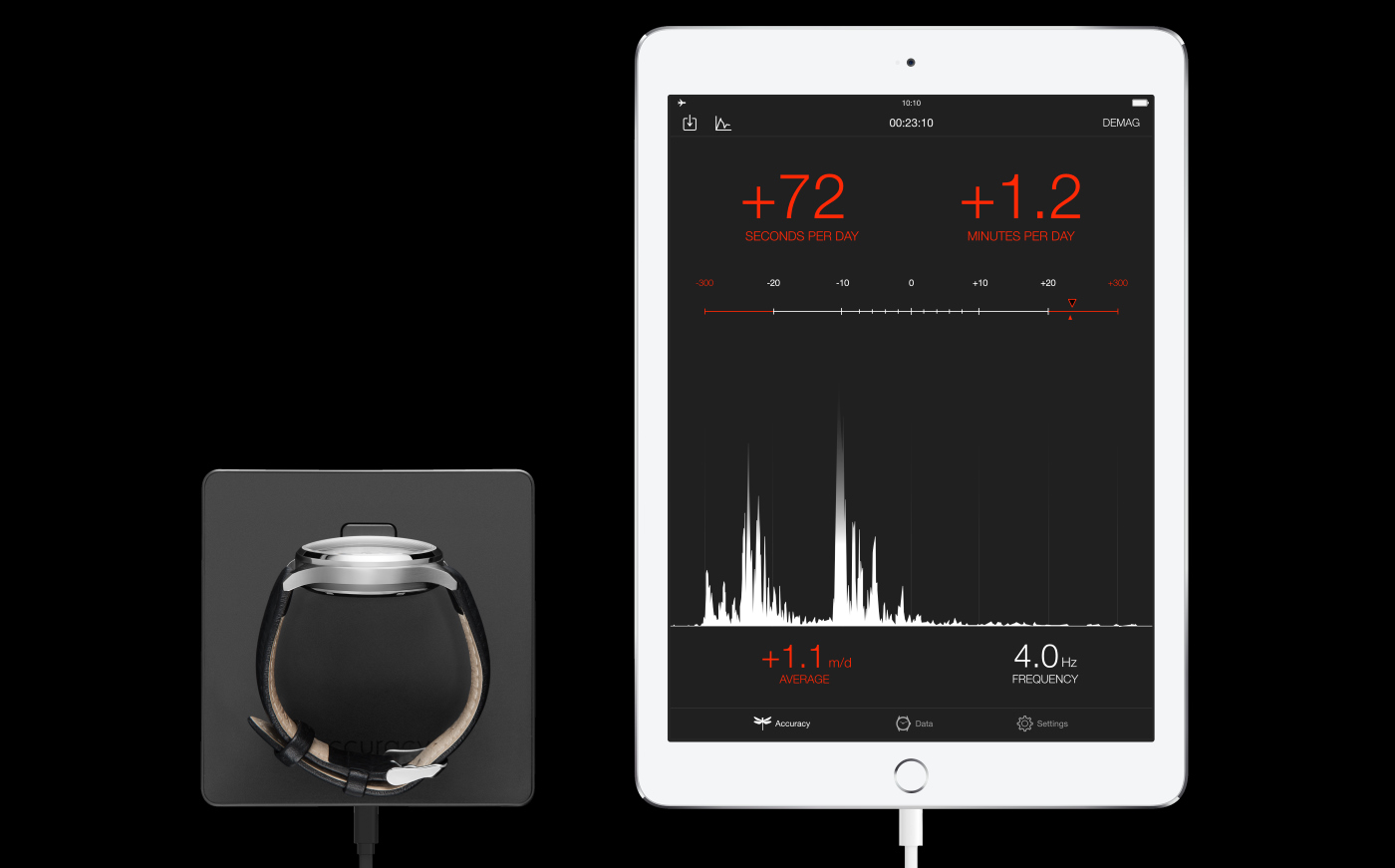 A simple push on the DEMAG function on the application generates a short but powerful electromagnetic pulse. The spiral balance is demagnetised and the watch instantly recovers its accuracy. This saves valuable time by avoiding unnecessary trips to the after-sales service department, which greatly adds to the in-store customer experience.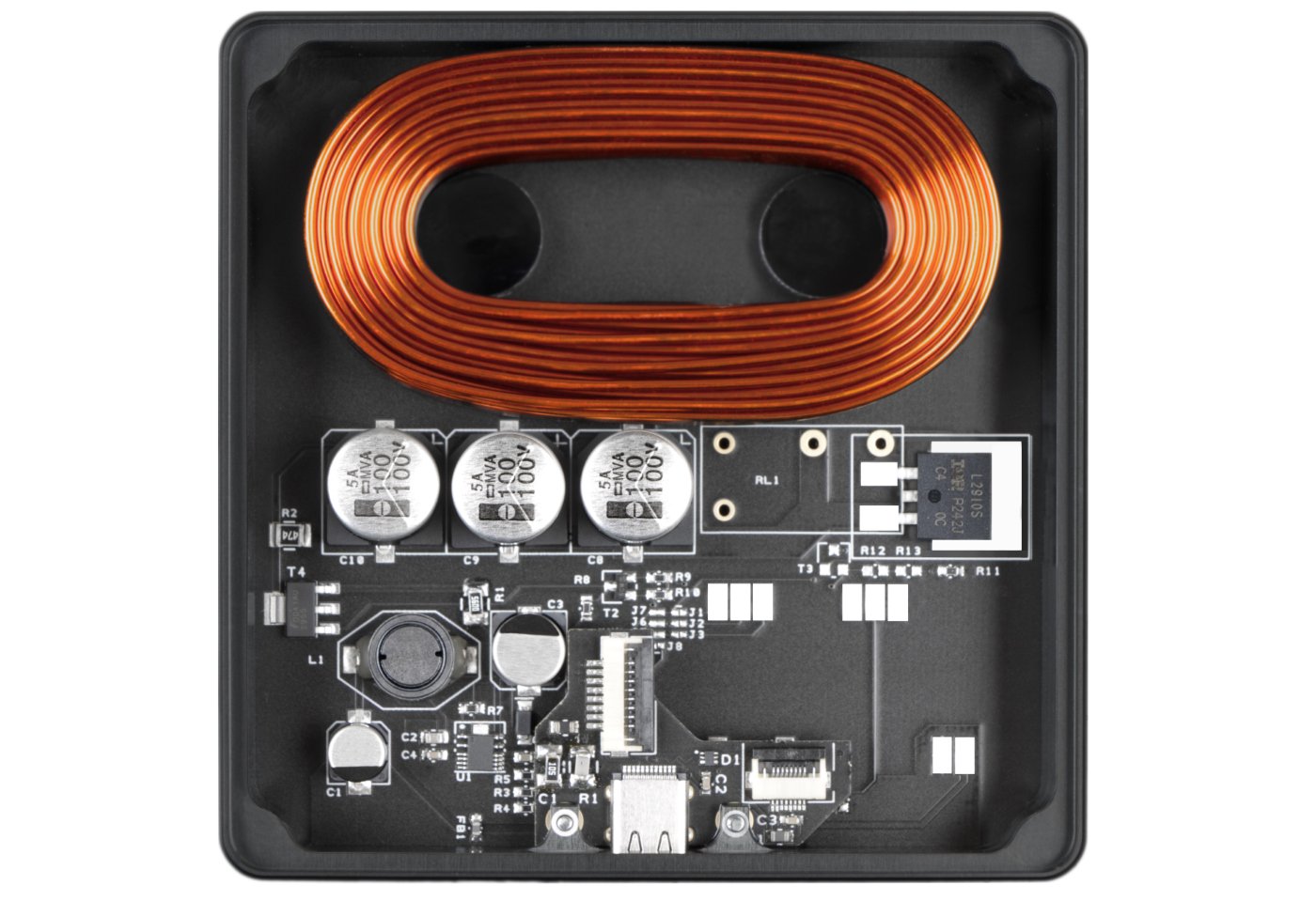 "The OneOf Accuracy Boutique Edition's sensor is fitted with a piezoelectric microphone that is very sensitive to the vibrations of the regulatory organ, the 'ticking' of the watch," explains Alexis Sarkissian, founder of Totally Worth It, the exclusive distributor of this Swiss made technology in the United States. "The application's algorithms process the acoustic signal in real time and measure, among other things, the chronometric accuracy."
Generally, the accuracy of a watch – which depends on the brand – is within a tolerance of between -15 and +15 seconds per day. Even this range can be adjusted on the app to suit a particular watch calibre.
Accuracy Pro
The Accuracy Pro is entirely finished in black anodised aluminium with a "soft-touch" coating on all surfaces that come into contact with the watch. Thanks to its integral accelerometer, the Accuracy Pro can perform measurements manually in all positions, since the application can update its position in real time.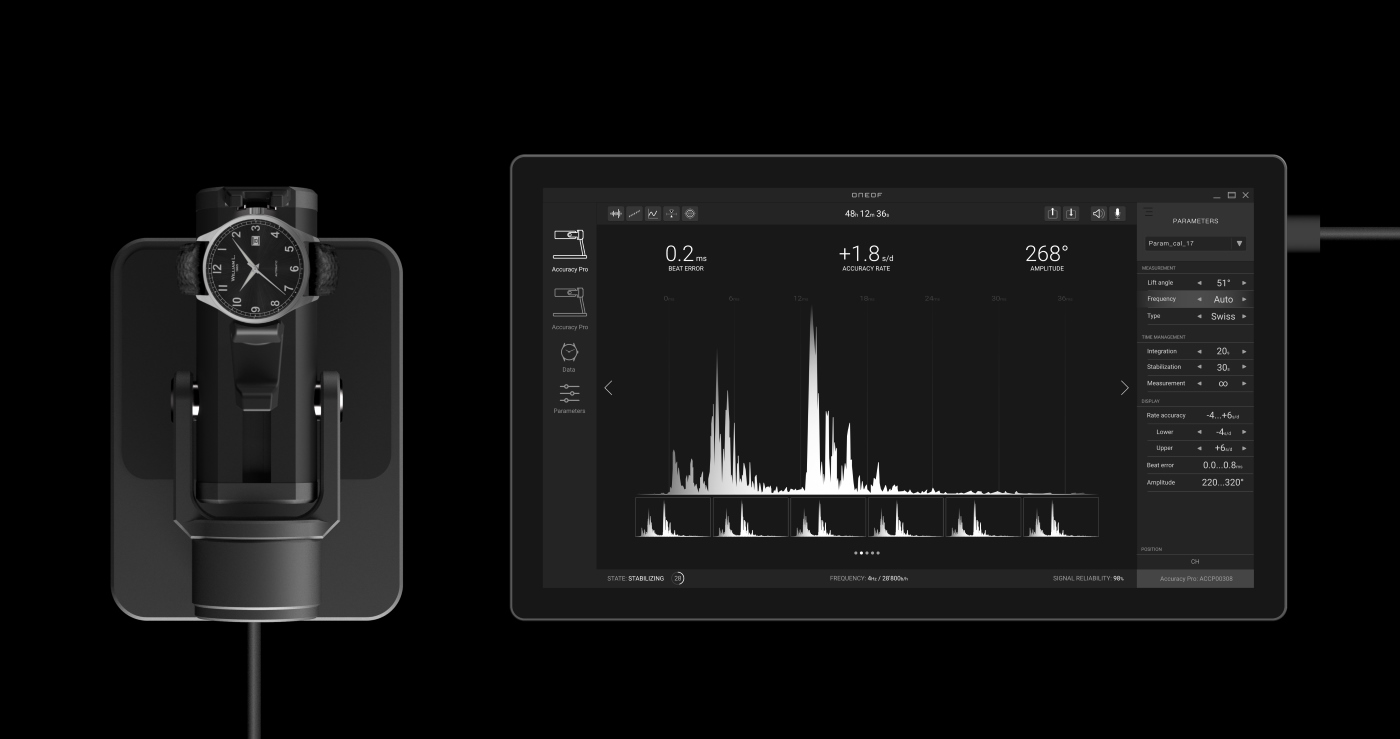 The watchmaker is provided with valuable information such as calculation of its running frequency, its amplitude, oscillation errors, a display of the acoustic characteristic of the escapement, diagrams and cumulative graphs. All measurements in every position can be read clearly thanks to a new display mode and radar map.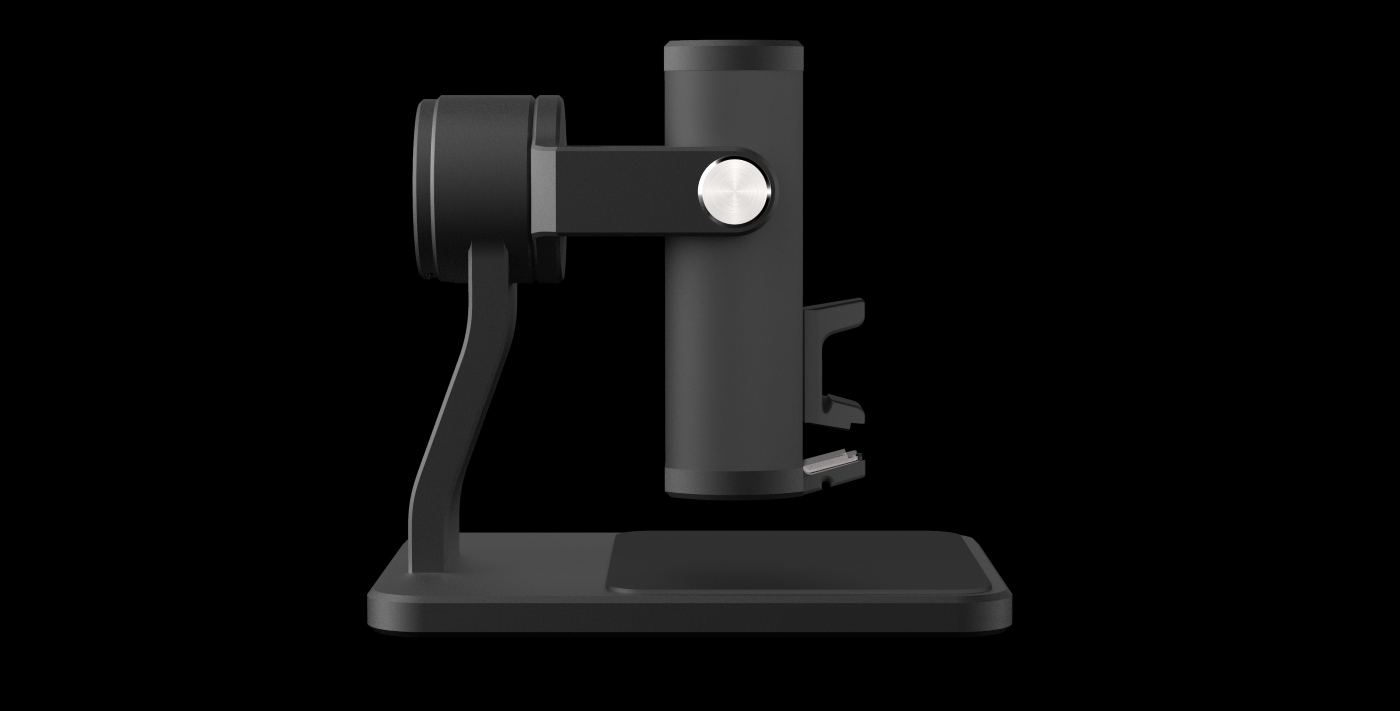 Prices: Accuracy²: $320 / Accuracy Boutique Edition: $1,270 / Accuracy Pro: $3,330
For more information, click here.