T
he notion of vintage watches is truly the DNA of Vacheron Constantin. In more than 260 years of existence, this luxury brand has accumulated a unique set of archives in the field of time measurement. A closer look at its archives and its private collection of more than 1,500 timepieces offers an excellent insight into this historical depth and the means used to nurture it.
Ten vintage watches, mainly wrist models, pulled together under "Les Collectionneurs" title cover the whole 20th century, from 1910 up to 1989. With the present collection, the watchmakers and craftsmen together with historians of the Style & Heritage team aim to support Vacheron Constantin on the vintage market, but also testify to the longevity and legitimacy of the brand.
To create a representative range of timepieces, first of all, a historical evaluation is undertaken in order to authenticate the piece with reference to the in-house archives, which have been listing cases and movements by serial number for a century and a half. Then comes the technical assessment aimed at determining which interventions may be necessary, from simply cleaning the watch to its restoration – the objective being to preserve these timepieces in a state as close as possible to that of their origins.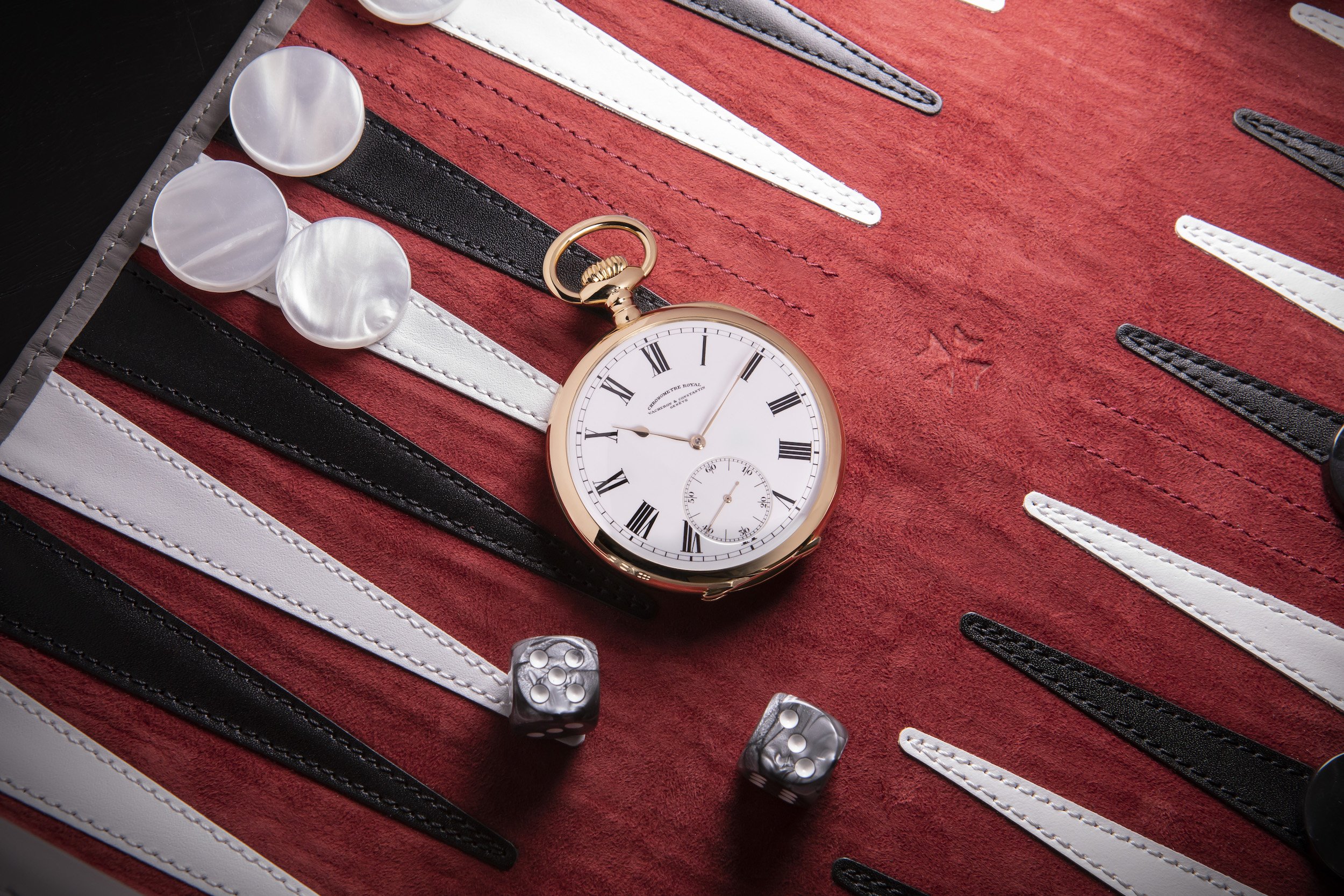 If necessary, they are restored to working order using period components, of which Vacheron Constantin maintains a large stock, or else reproduced the old-fashioned way and in identical form within the Manufacture. Once the process is complete, each timepiece is accompanied by a certificate of authenticity and a two-year guarantee, as well as a digital certification of authentication with Blockchain technology.
Below are some highlights of the collection.
Triple Calendar Wristwatch, reference 4240, 1945

The first complicated wristwatch referenced which entered in the Vacheron Constantin's catalogue as a complication produced in series and no longer as one-offs.
Functions:
- Two-tone silvered dial
- 5 Arabic numerals
- 6 cabochon indexes in gold
- Day and month indication under 12 o'clock in English
- Date indicated by an external circle in red Arabic numerals
- Small seconds at 6 o'clock
- External minute-circle
The emblematic "triple godrons" case design and its "claw-shape" lugs were inspired by Streamlining, a style that grew out of the Art-Deco movement built on the codes of a Pacific locomotive from 20s-30s.
Ultra-thin minute Repeater Wristwatch, reference 4261, 1950

This timeless style timepiece in yellow gold 18 carats only 3,2 mm thick was the first ultra-thin minute repeater produced by Vacheron Constantin. Between 1944-1951, only 40 pieces were presented to the market in yellow gold, pink gold and platinum.
Cioccolatone Wristwatch, reference 6440Q, 1967

The iconic mens' automatic self wind watch referring to a chocolate piece genuinely contains in itself 3 formes: a square, a rectangle and a half-square. Produced in only 25 pieces, this wristwatch possesses a date and center mounted sweep seconds.