F
WG is a family watchmaking's project: "FWG" indeed stands for Frederic, William and Gabriel. They've just started a Kickstarter campaign.
The products are defined by the specific geometry and the design of the cases. The watch cases are "unisex", conforming to different wrists, and equipped with sapphire crystals above, below and they are opened on the sides, which is rare. Two sizes are proposed.
The co-founders of FWG Watches (from the left): William, Gabriel and Frédéric
A second specific feature is the movement used by FWG. Three models have been created, each one equipped with a different ETA movement: 2836 golded, 7001 top and rhodium finishing, and 2892 top and rhodium finishing. Are all mechanical and Swiss Made.

FWG's products are Swiss Made with consistent quality criteria. The Luminova is handmade and laid by hand, in la Chaux-de-Fonds, Switzerland.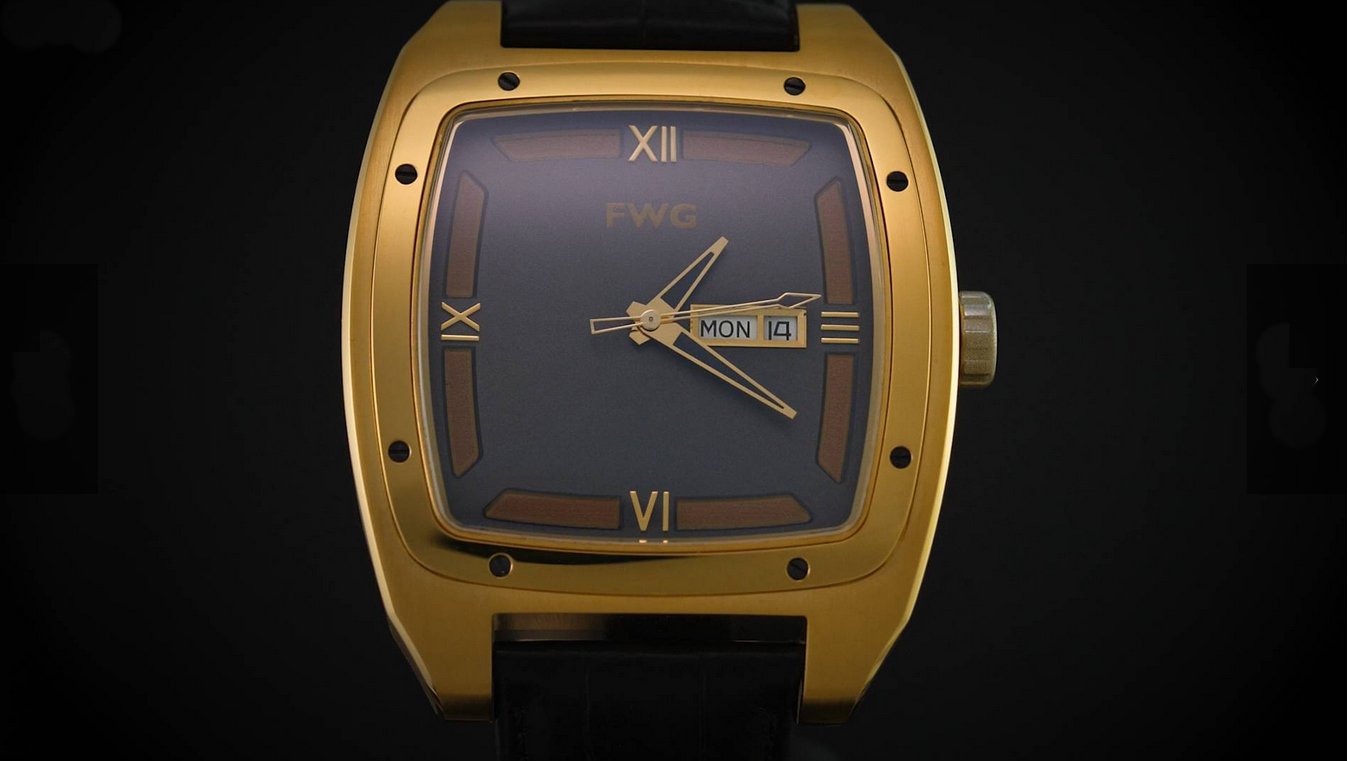 Each piece has its importance:
The movement: it must work all the time and must be precise, its heart (the balance wheel) comes and goes back, forth 4 times per second. FWG proposes 3 distinct movements, displaying the hours, the minutes, the seconds, the day and the date.
The case: it allows the movement to be maintained and protected while the watch is being worn; it is waterproof, resistant to temperature changes and UV rays. All the shocks of the timepiece will be subject during its life. The case obviously plays the main role in terms of aesthetics… FWG offers 2 cases materials and 2 differents sizes.
The bracelet or strap: it must stand up to the constraints of its wearer, whether it is in leather or rubber. It resists UV rays, transpiration, heat, cold, tensions... It has an important role in terms of aesthetics too. Two kinds of straps, in leather or rubber, are available in two colors: black or white.

The buckle also plays a very important role, whether it is "ardillon", folding, butterfly, the buckle ensures that the watch fits on the wrist of its owner. FGW offers a titanium buckle and its color is in phase with the chosen case.
The hands and the dial have functional and aesthetic roles, depending on the geometries, colors, materials.
Price: From CHF 798