R
eservoir enriches its watchmaking collections with a high-end watch bracelet made of rooster feathers. Braided in the Parisian workshops Atelier M.Marceau by the "plumassier" Maxime Leroy, the new watch accessory is available in full-fledged chromatic quintet.
The first, François Moreau, was passionate about cars and vintage measuring instruments, to the point of creating in their honor a watchmaking house. Merging French creativity and Swiss made, Reservoir watches compete in innovation. The unique design invites a radical reading of the time when retrograde minutes and jumping hours are the accomplices of the passing hour and that which is looming.
The second, Maxime Leroy, is a virtuoso Plumassier who diverts the feather from his traditional register - Chanel, Givenchy and Jean-Paul Gaultier are regular customers. With him open up new fields of expression, from motorcycle helmets to fashionable sneakers.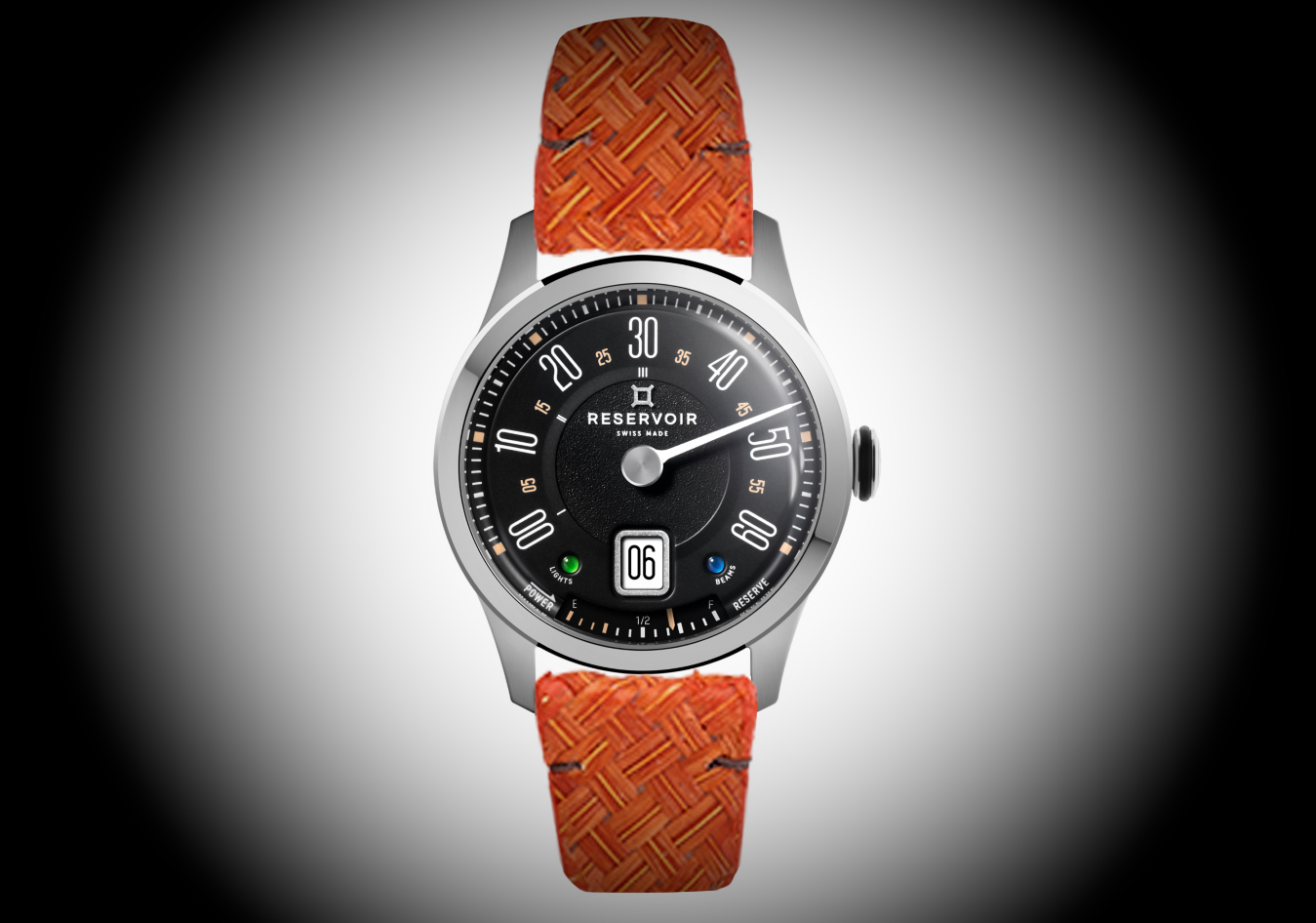 The meeting between these two creatives gives birth to an unprecedented watchmaking chapter with a tailor-made watch strap, in woven rooster feathers on leather. Selected for their correct width, matched according to their nuances, then glued to block the beards, the feathers of the collar, or collars, are then braided diagonally, offering superb plays of light and shine.
"During the seven years that I taught; I talked a lot with the watchmaking teacher. We made clock faces decorated with bestiary with my students. For this adventure with Reservoir, the technique developed is like a partition. My fingers are raised, my tool slides and I become a musician dialoguing with the material. This know-how allows the feather to be discreet. We read it, but it is forgotten" observes Maxime Leroy from Ateliers M.Marceau.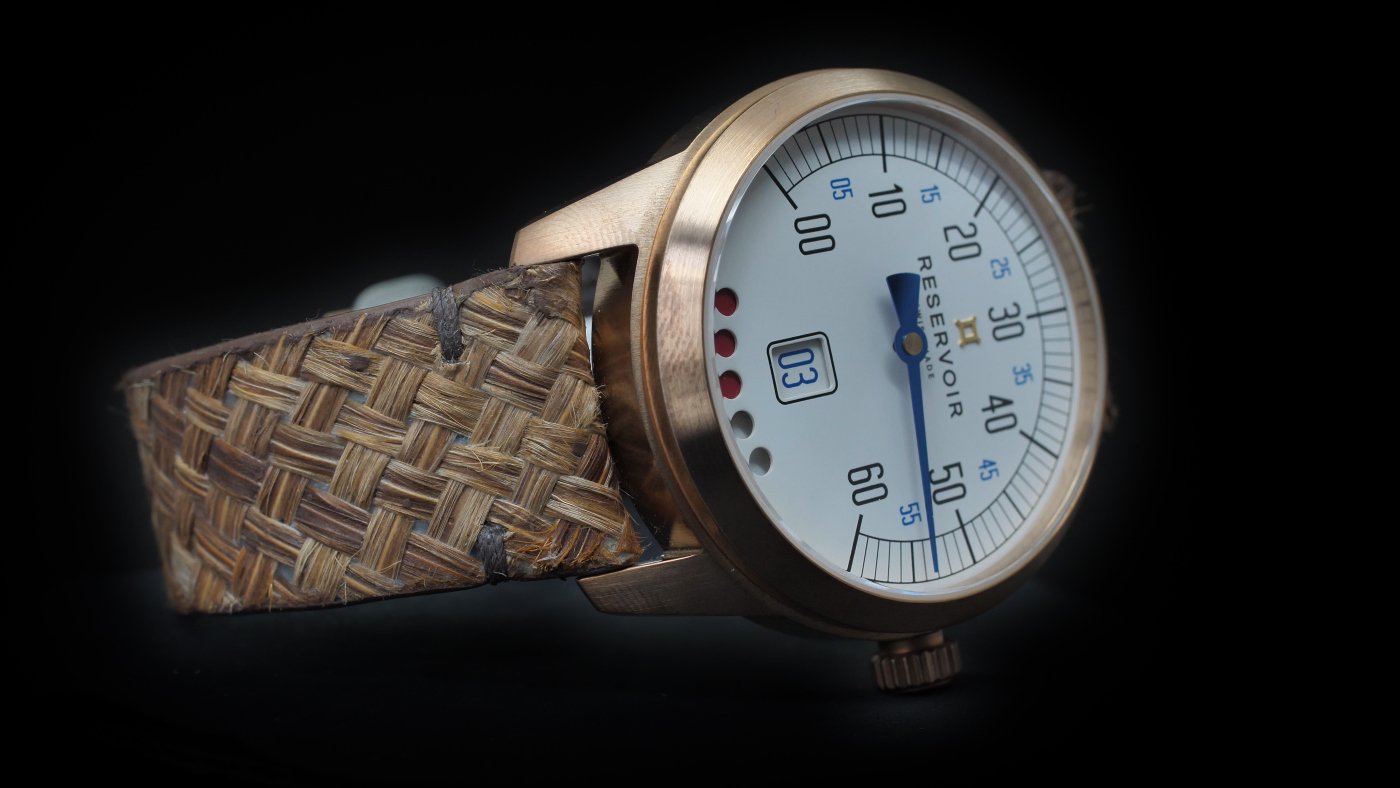 For François Moreau, "Maxime claims to put the feather everywhere, including on the dashboard of his Autobianchi convertible of the 50s! He has an incredible aesthetic sense. It immediately won us over because French creation is at the heart of Reservoir, just like Swiss Made."
A collaboration that François-Marie Neycensas, Chief Marketing Officer of Reservoir, highlights: "It is above all a human encounter around a deliberate choice to promote French know-how."
He adds: "The challenge was to harmoniously combine braided feather bracelets with unique-designed watches containing horological complications. Our two young Luxury houses showcase French elegance and Swiss precision, for a resolutely contemporary luxury. This creative work also gave birth to a film which articulates the longtime of craftsmanship from Atelier M.Marceau, with the intensity of present time evoked by all the collections of the watches made by Reservoir".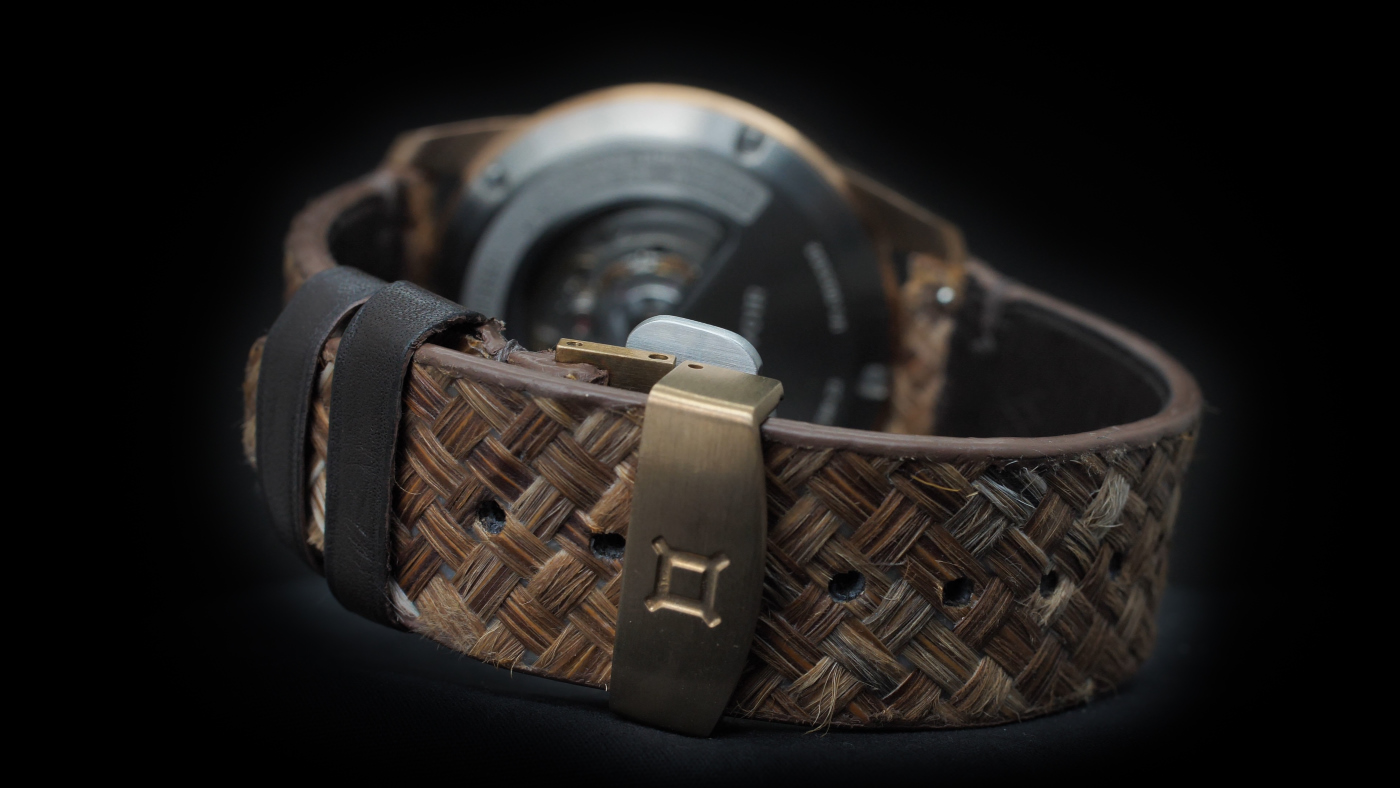 Distinguished like an old car, the chromatic palette unfolds from nude, perfect with the bronze case of the Tiefenmesser, in tangerine versions, or on future versions on the Longbridge case in English green, overseas and matt black. The flash pump is there to change three movements in two stages, according to the agenda. Coat with tartan pattern on tailoring or sherling suit, denim and chunky soles, the feather men's bracelet adapts.
Price: EUR 4,590