T
he latest offering in Minase's Divido collection features a deep blue Urushi silver maki-e dial. Handcrafted in the Kyoto studio of Megumi Shimamoto, a master of traditional Urushi work, this new Divido dial need many hours to be crafted, but it is worth it.
Urushi is a special lacquer fabricated from the sap of the Urushi tree, which is native to Japan, China, and Korea. Lacquer sap (which happens to have some pretty nasty toxic qualities in its "raw" state) is frequently used as a lacquer in Japan because of its very resistant properties. Indeed, it contains a resin that becomes very hard, durable, and plastic-like when exposed to moisture and air. Owing to its potential toxicity, it is not the easiest or most forgiving substance to work with. Maki-e is a dial painting technique, that literally means "sprinkled picture". A painted lacquer base is sprinkled with metal powder, silver in the case of Divido.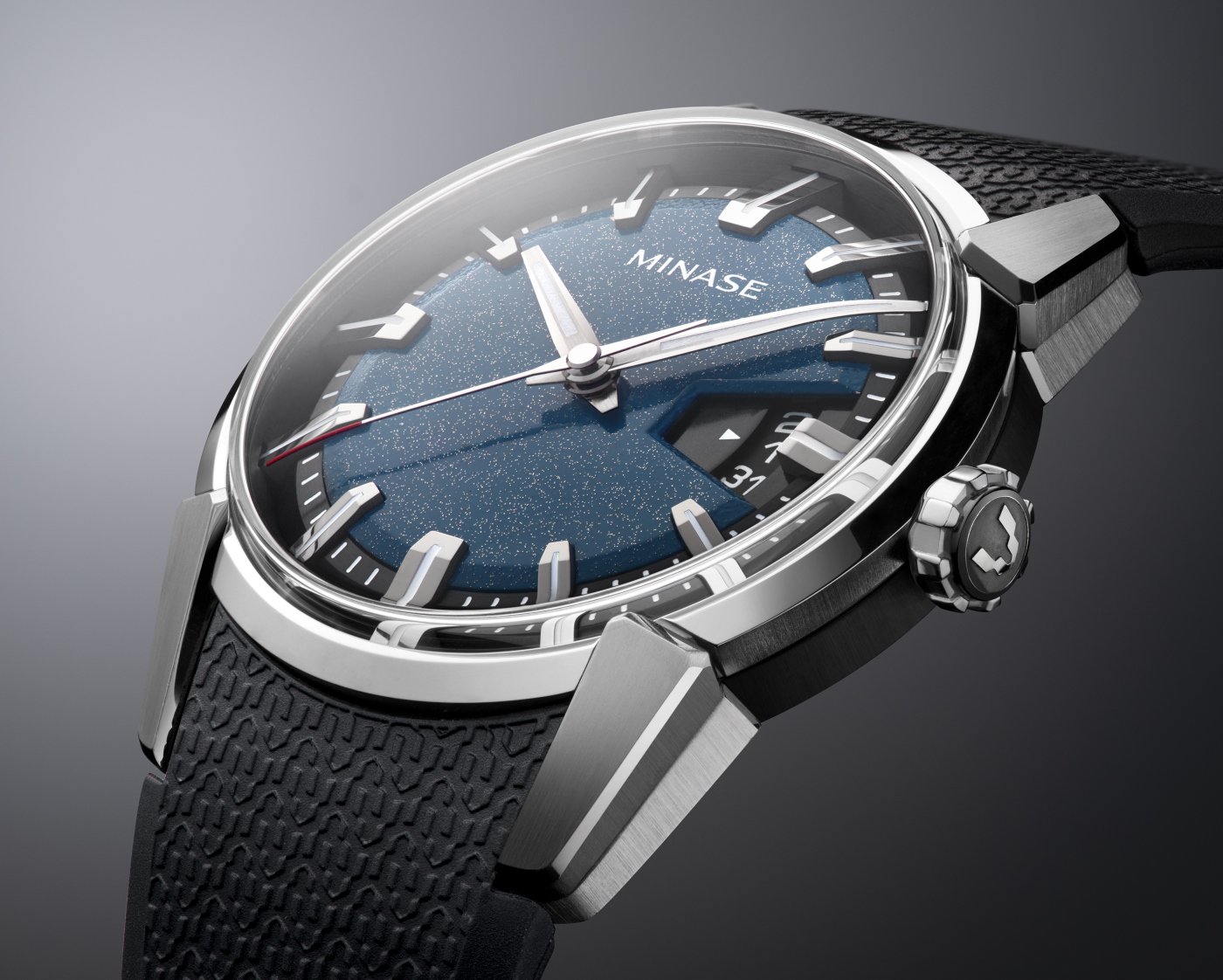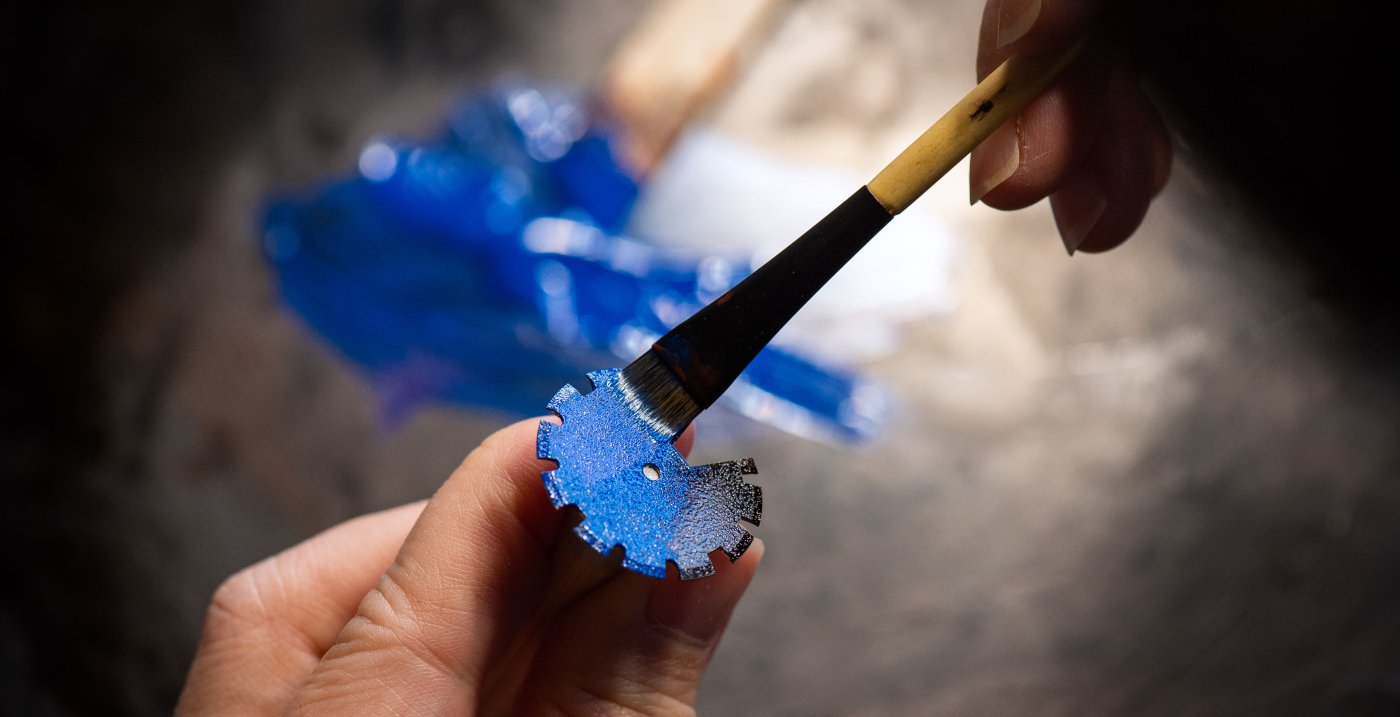 After blending and straining the Urushi, the copper base dial is painted with a first layer of lacquer. Then, the silver powder is applied, or sprinkled over it with the use of a special wooden tool. Owing to the strong adhesiveness of lacquer when it dries, the powder will remain and harden. Another layer of lacquer, a mixture of blue pigments and transparent Urushi is then applied acting as a seal. The process is repeated twice. After drying, the dials are polished several times enabling the silver powder to shine out. Thereafter, the dials are exposed to sunlight in order to bring out the color to its final shade. Lastly, the Minase logo will be printed.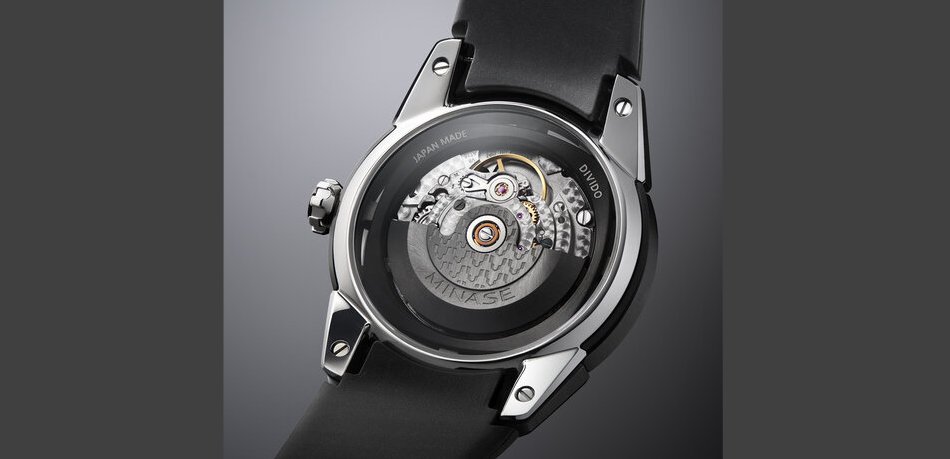 This new model is powered by Minase regular Swiss automatic movement in high end execution with hand-finished surfaces and perlage. Treated in black and "or", Minase uses its new customized rotor, decorated with tiny versions of the Minase logo - a drill head paying tribute to the brand's parent-company Kyowa.
Price: CHF 5,350 on rubber band, CHF 6,470 on stainless steel bracelet