L
aunched in 2019, the LM FlyingT manifested a rich and complex femininity, choosing to embody elegance and vitality – a formidable resilience – over the softer conventions of womanhood.
The LM FlyingT was launched in white gold set with diamonds, in three editions: black lacquer; fully set with brilliant-cut diamonds; and fully set with baguette-cut diamonds.

In 2020, LM FlyingT added three new references, first shedding its diamonds with limited editions in red gold and platinum, featuring guilloche dial plates; and finally in white gold set with diamonds, with a dial plate in lapis lazuli.
The creative process behind Legacy Machine FlyingT started when Maximilian Büsser began thinking about making something inspired by the feminine influences in his life. To bring out a different level of refinement for the feminine LM FlyingT, the Legacy Machine case was completely redesigned.
Case height and diameter were reduced in order to shift the focus to the highly convex sapphire crystal dome. The lugs were slimmed down, their curves were emphasised, and deep bevels were introduced to create a more elegant profile.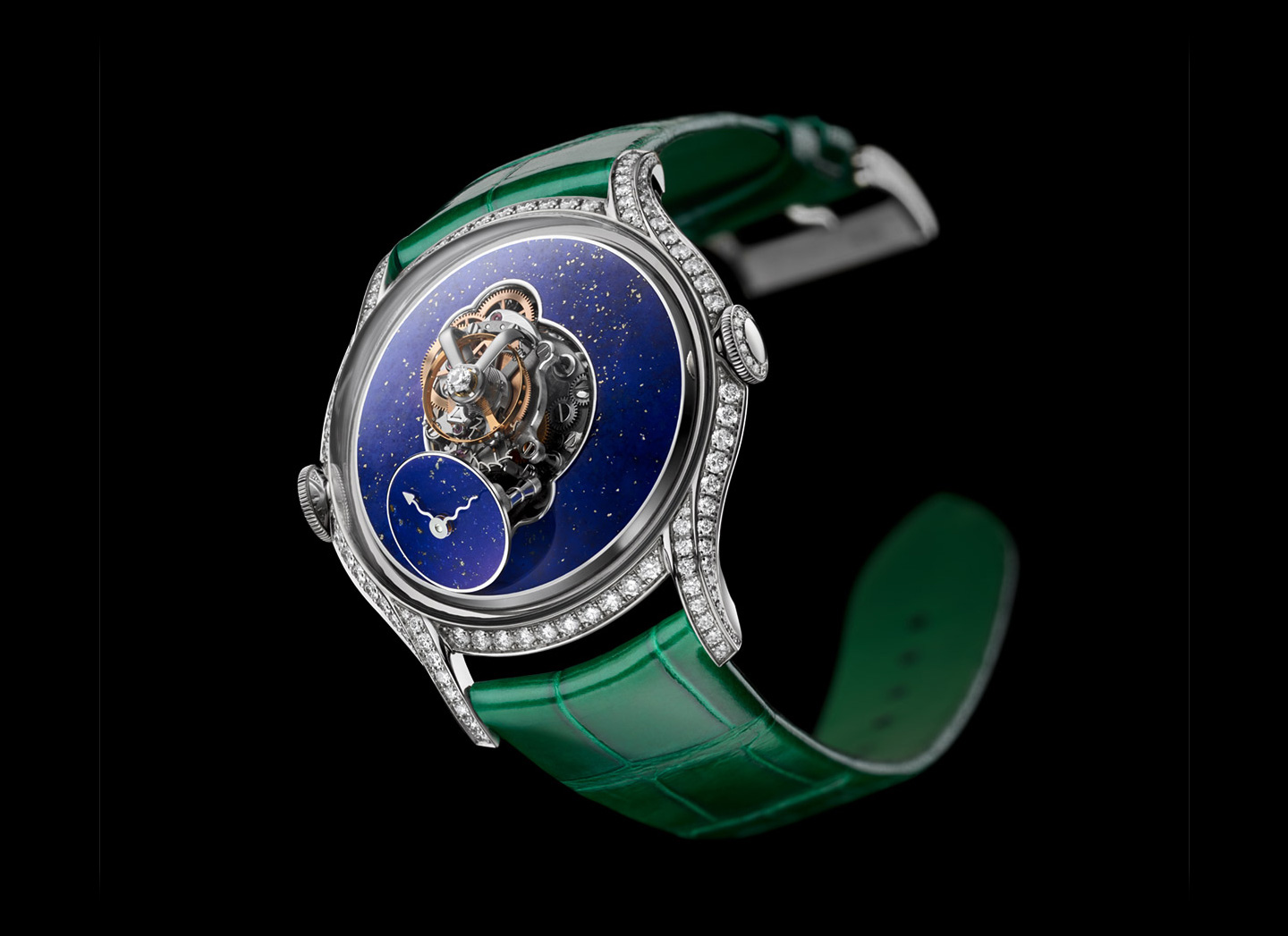 Dynamism and precisely engineered motion characterise the LM FlyingT. A soaring flying 60-second tourbillon projects, column-like, from the dial plate, driven by energy generated by the sun-shaped rotor - offering 100 hours of power reserve (four days). A diamond flashes atop the upper tourbillon cage.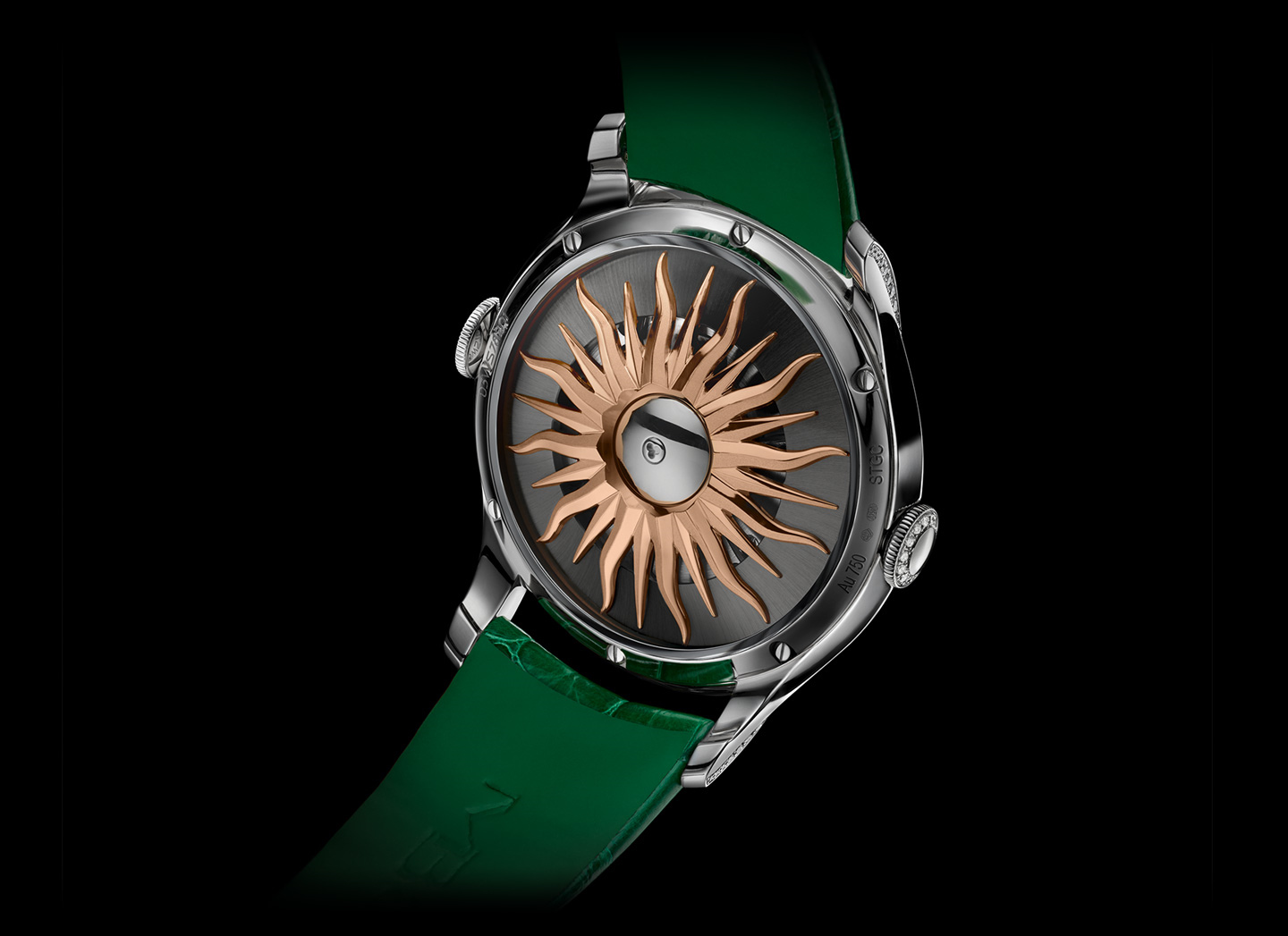 At the foot of the flying tourbillon, located at 7 o'clock, is a subdial of lacquer (or lapis lazuli) that displays the hours and minutes with a pair of delicate serpentine hands. The dial is inclined at a 50° tilt so that the time can be read only by the wearer; an intimate communication that highlights the very personal nature of the LM FlyingT.
The message is subtle but clear: whoever the owners of the LM FlyingT may be, their time belongs to them and no one else.
Price: CHF 135'000