S
ince it was created in 1997, Longines DolceVita has been an ode to the sweet Italian way of life. Smooth and sunny, warm and glamorous. Like a daydream on the terrace of a village square, a stroll through the narrow streets of Rome, or blissful relaxation by the sea.
Inspired by a model from the 1920s and characterised by a rectangular case, the Longines DolceVita line has been through the years without ever losing its identity or the popularity that it has enjoyed since its launch in 1997.
This year, the collection takes on a new sectorised dial characteristic of the Art Deco style. Asserting a subtle balance of silver tones, it is distinctive for its hourcircle adorned with Arabic numerals and long, fine hands, as well as cross hairs at the centre of the dial. This dial, characterised by its simplicity, completes the men's models of this line.
Longines is also extending its selection of interchangeable straps by offering new leather variations in white, blue and golden hues. These accessories make it possible for each customer to personalise their watch according to their desires, and are available in two sizes, S and M.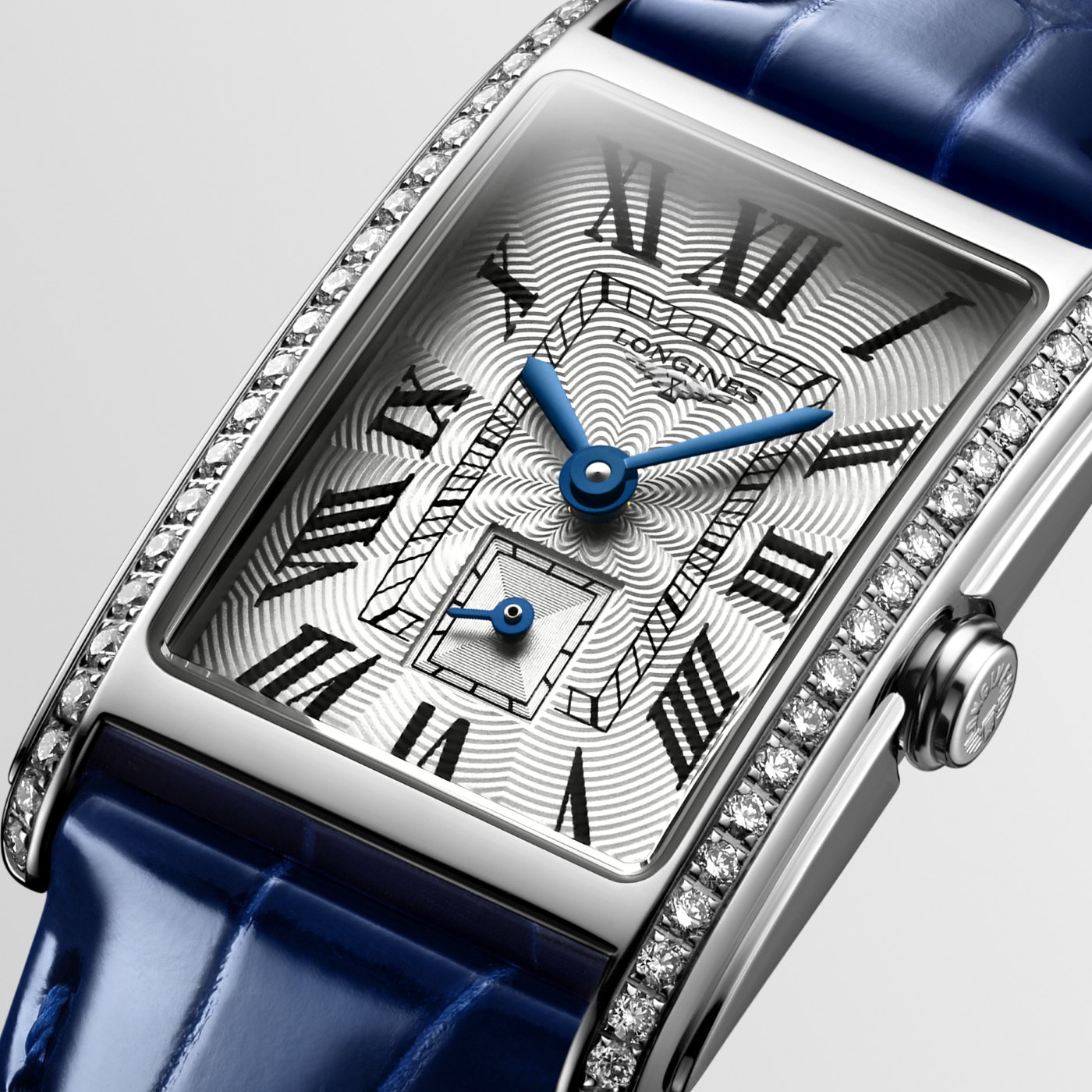 Longines continually develops its DolceVita range of variations, like so many different ways of living and expressing la dolce vita.