C
reated in 2015, the Slim d'Hermès watch is all about essentials: a simplicity mingling rigorous discipline with aesthetic balanced. The distinctive yet understated lines of its round case with angular lugs frame a transfigured dial. Graced with a combination of several miniature techniques, the Slim d'Hermès La Source de Pégase watch features a winged horse in brilliant colours, born of the virtuoso skills of the enamelling and engraving artists.
This mythologically inspired symbol, reinterpreted through the use of artistic crafts, is drawn from the La Source de Pégase silk scarf designed by French artist Pierre Marie. The illustrator depicts the winged horse striking a rock with its hoof to create the Hippocrene spring on Mount Helicon. His narrative and decorative style composes a radiant Pegasus in a joyful fantasy universe. Transposed onto the slim dial of the Slim d'Hermès watch, the legendary creature expresses a new creative dimension.
A luminous yellow first interpretation set with 52 baguette-cut diamonds combines Grand Feu enamel with straw marquetry. The champlevé enamel dial base is criss-crossed with alveoli filled with coloured glass powders mixed with natural oils and then fired at over 800° C to set the colours.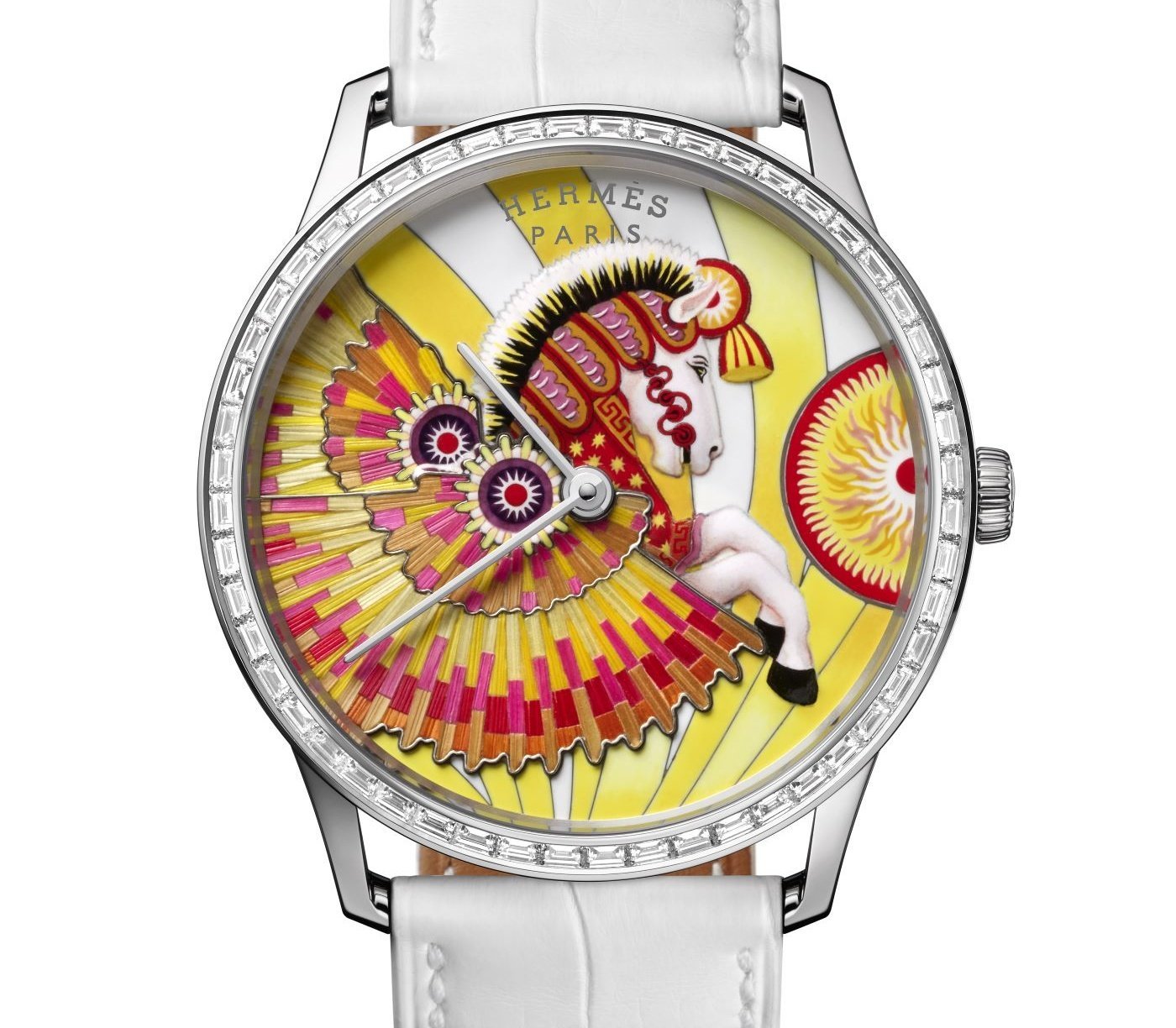 The raised Pegasus figure is composed of a multitude of enamel layers, successively dried and fired before being engraved by hand. Its fan-shaped wings are crafted using the straw marquetry technique, for which the artisan individually cuts sections of previously selected, dyed and dried smooth rye, forming the motif by assembling each strand on a gold plate, which he then places on the enamel.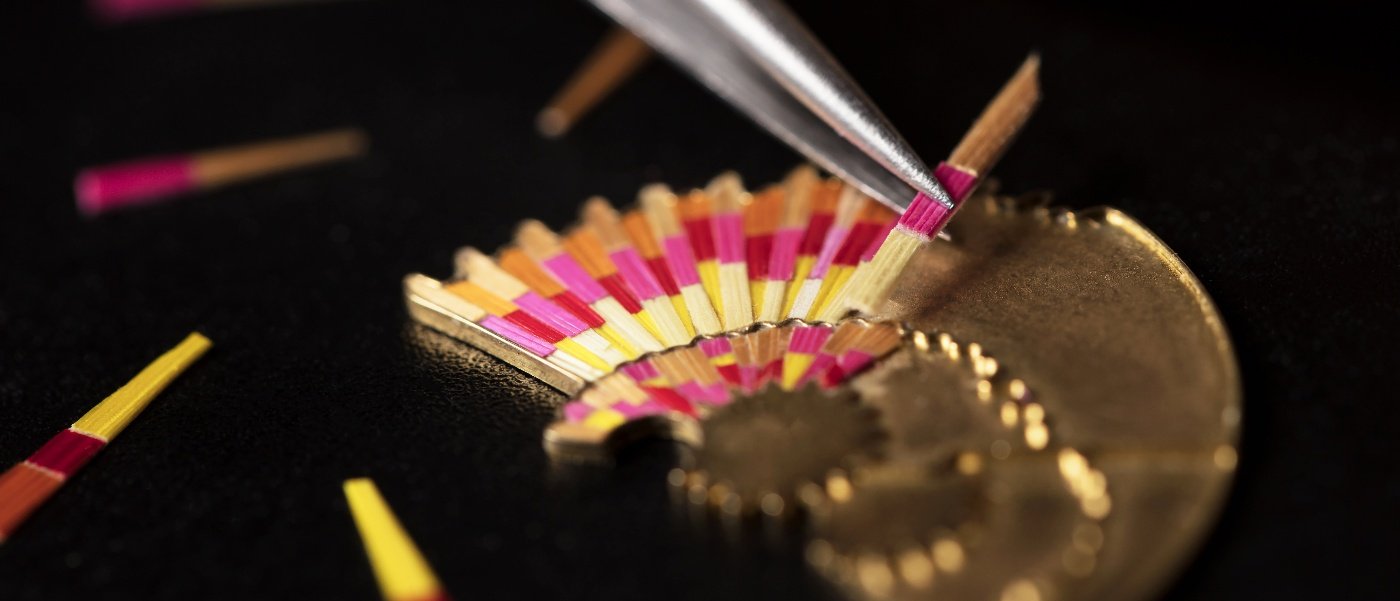 The equally radiant second model with its sky blue shades tones features an engraved Pegasus, with gold-woven wings standing out against a painted mother-of-pearl background. The different colours are delicately applied to the dial using a brush. They are dried in a kiln before the profile of the gold horse is shaped in relief using the engraver's burins and chisels before being painted by hand. Finally, the feathers of its wings are composed using precious gold-leaf threads, assembled in several layers and painted in bright colours.
These two exceptional dials are framed by a round 39.5 mm-diameter white gold case housing the Hermès H1950 ultra-thin mechanical self-winding movement adorned with the "sprinkling of Hs". Crafted in the Hermès Horloger workshops, a Chantilly or Mykonos blue alligator strap matches the nuances of each watch, respectively issued in 12-piece limited editions.