I
n 2012, Jaquet Droz revolutionized its field by creating the Bird Repeater collection. These Haute Horlogerie innovations are the culmination of all the brand's Ateliers d'Art techniques in a single piece, combining traditional watchmaking aesthetic with their one-of-a-kind automaton expertise, in the same movement.
In short, this watch displays the Jaquet Droz quintessence and three centuries of heritage, in a single resolutely contemporary creation. No wonder then that, in order to celebrate the 300th anniversary of its founder Pierre Jaquet-Droz, the brand choses to launch a special edition of the Bird Repeater (eight pieces only).
Multiple bird animations, eggs hatching and the river in the background breathe life into this creation. This weave of intricate animations, completely engraved and painted by hand, resonates with a minute repeater, which is housed at the heart of its 18K red gold case in 47mm, one of fine watchmaking's most virtuoso complications. The dial in white mother-of-pearl and black onyx features appliqués in 18K red gold.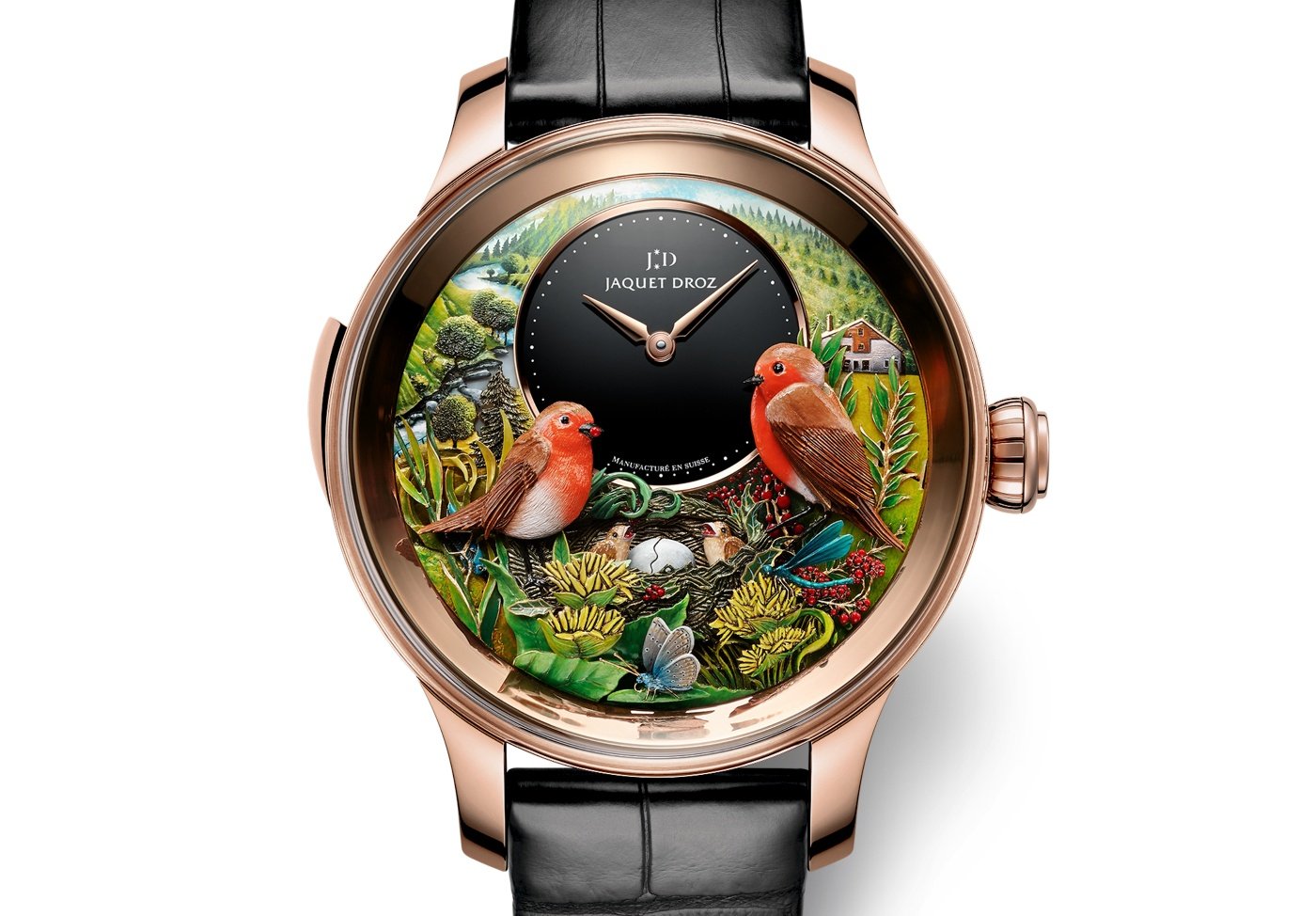 For this anniversary edition, Jaquet Droz returns to the theme of nature to animate its automatons. In the foreground are two robins, one male and one female, like those that can be seen and heard all around the Swiss Valleys, known for their song and proximity to mankind. In the background, to the right, is a farmhouse.
However, it's not just any farmhouse: it's a replica of the farmhouse where Pierre Jaquet-Droz was born exactly 300 years ago. This historical nod is coupled with a verdant valley and river flowing through it on the left. Again, there is no room for doubt - this is La Ronde, encircling the La Chaux-de-Fonds valley.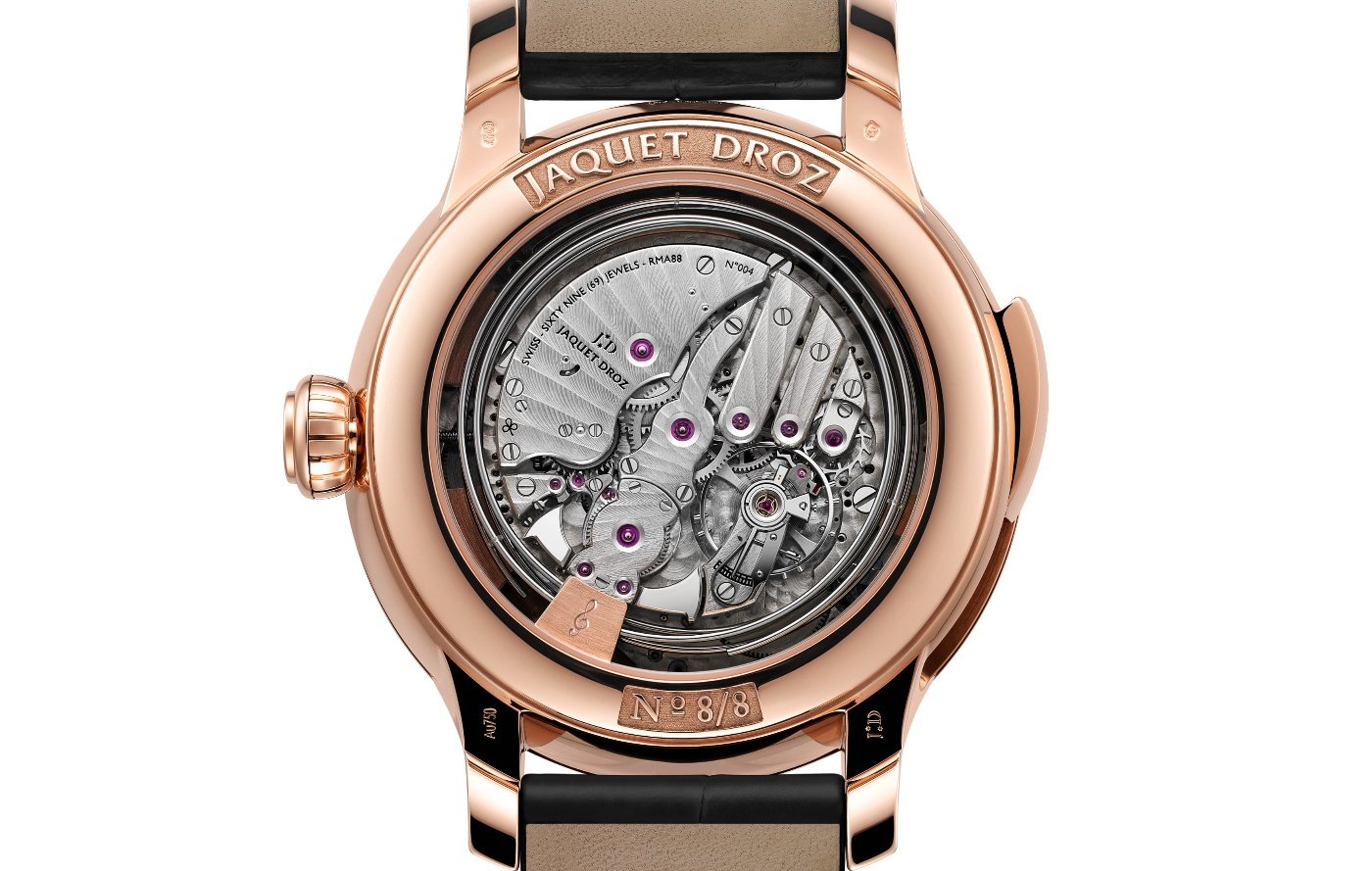 There is also a Gentian flower in the foreground, whose especially fine wood grain is used by watchmakers for the ultimate polishing of their components. The plant is also used for its medicinal values and alcoholic beverages that have contributed to the region's success.
Left, right and center, the natural characteristics of La Chaux-de-Fonds are present: red berries and holly leaves, a blue butterfly announcing the arrival of summer and other animals hidden in the scene. A dragonfly can also be spotted, a symbol of strength and fighting spirit, a grasshopper is also featured, whose powerful leap forward embodies risk-taking, the ability to seize opportunities and move oneself forward, much like Jaquet Droz does today, while drawing on three centuries of heritage to move forward in the 21st century built on art and wonders.