T
he feminine icon of Richard Mille, the RM 07-01 collection, is presented in new iterations: the RM 07-01 Pastel Blue, RM 07-01 Pastel Pink and RM 07-01 Pastel Lavender are shots of sheer summer delight, housed in cases of ceramic and animated by the automatic CRMA2 in-house movement.
The segmented central dial plates are assembled from inserts of ceramic, geometrically patterned rubber and - a first for Richard Mille - hand-crafted guillochage.
Richard Mille has turned to new colored ceramics for these RM 07-01 bezels: Blush pink TZP ceramic for the RM 07-01 Pastel Pink, lavender pink TZP ceramic for the RM 07-01 Pastel Lavender and powder blue TZP ceramic for the RM 07-01 Pastel Blue.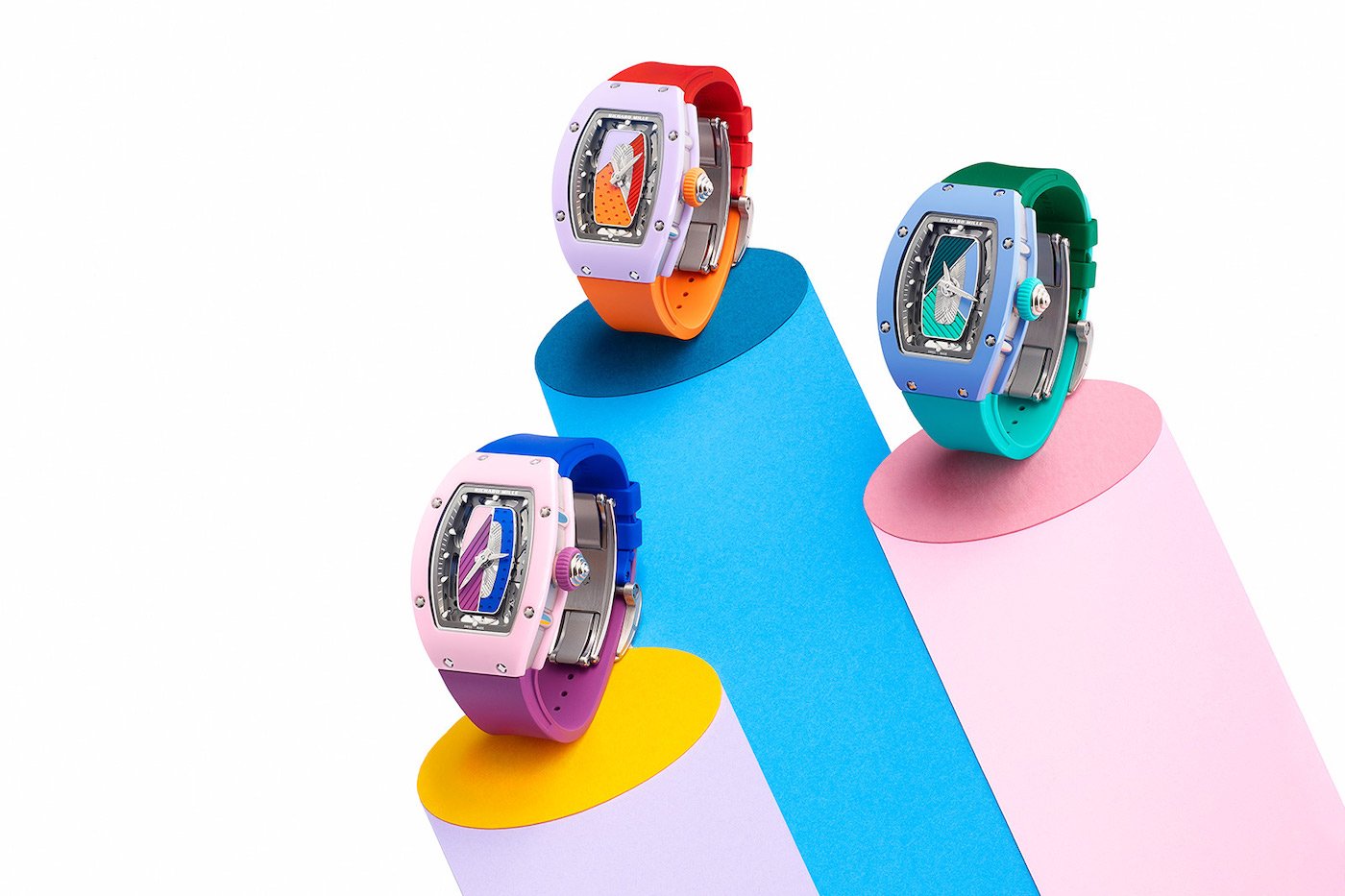 Tetragonal Zirconia Polycrystal is a biocompatible ceramic constituted of over 95% zirconia (ZrO2). Its properties include remarkable corrosion resistance, a hardness providing scratch resistance (1,400 Vickers) and toughness superior to that of sapphire, associated with a desirably low density of around 6 g/cm3. The submicron grain size furthermore permits excellent surface finish for a stunning matt effect.

A long and difficult machining and grinding process using diamond tools is necessary to create the complex forms of the bezels. The casebands are made of microblasted white gold with hand-polished pillars.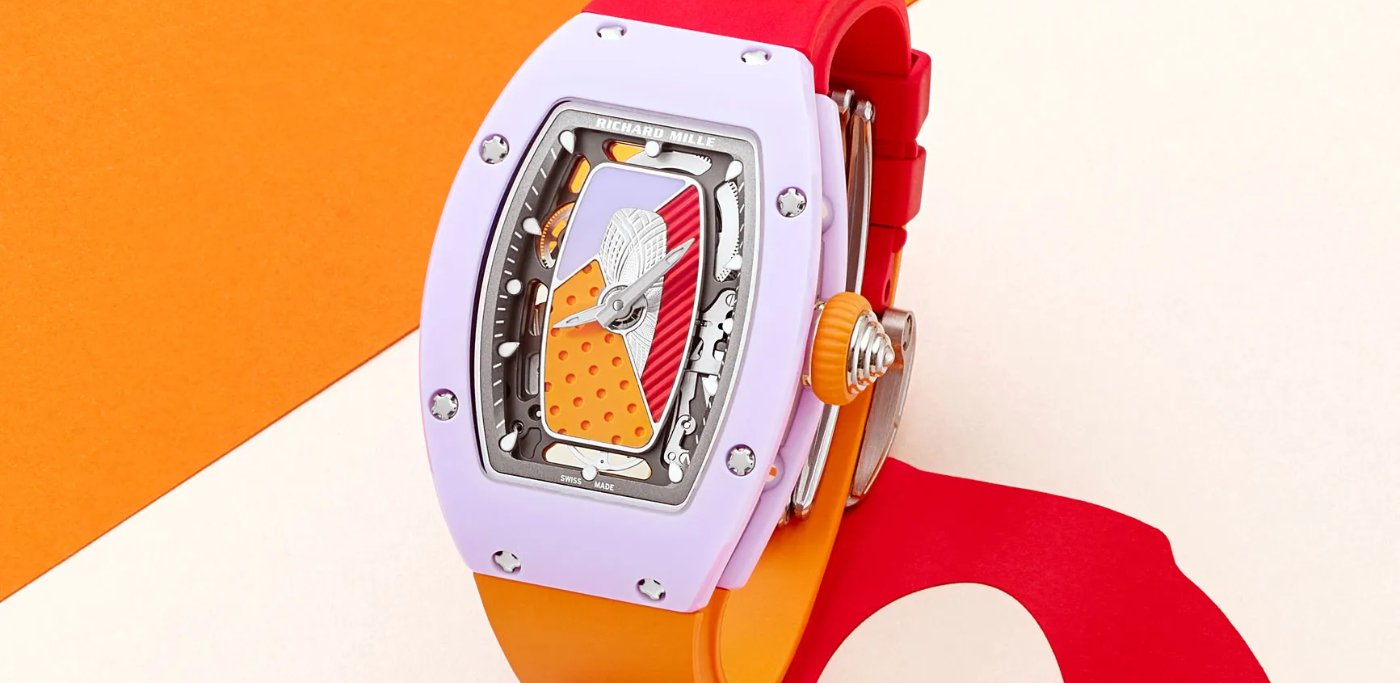 The three-part case is water resistant to 50 metres ensured by 2 Nitrile O-ring seals. The case is assembled with 12 grade 5 titanium spline screws and abrasion resistant washers in 316L stainless steel. Microblasted grade 5 titanium with an electroplasma treatment gives great rigidity to the baseplate, as well as precise surface flatness which is essential for the perfect functioning of the gear train. The bridges are also in grade 5 titanium, microblasted and electroplasma treated.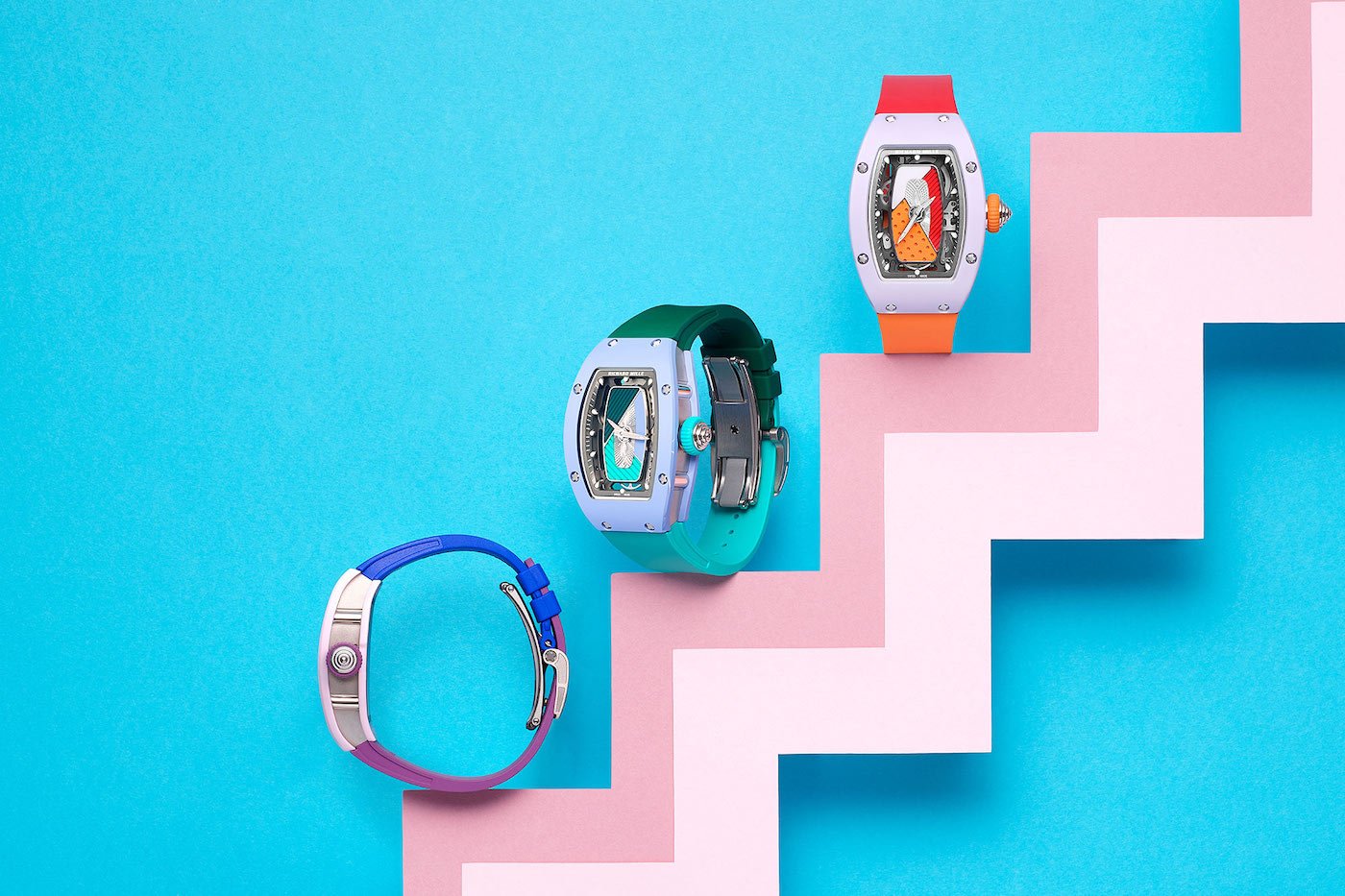 The skeletonised baseplate and the bridges were subjected to separate and extensive validation tests to ensure optimal strength requirements. This variable-geometry rotor has been incorporated into the calibre to makes it possible to effectively adapt rewinding of the mainspring to the user's activity level.
The setting can be modified by adjusting two weights that can be adjusted and fixed in place by spline screws. The inertia of the movement is increased when the two weights are closer to each other; the barrel then rewinds more quickly. If the weights are positioned at the extremities of the rotor, the inertia is decreased and the barrel winds more slowly.

Guillochage is a decorative craft that has its origins in the 16th century. In its most authentic form, dial guillochage consists of individual repeating lines, cut by a hand-turned lathe, that intersect and overlap to create a graphic motif. Practitioners of this art, known as guillocheurs, can train for decades before they are considered masters of their craft.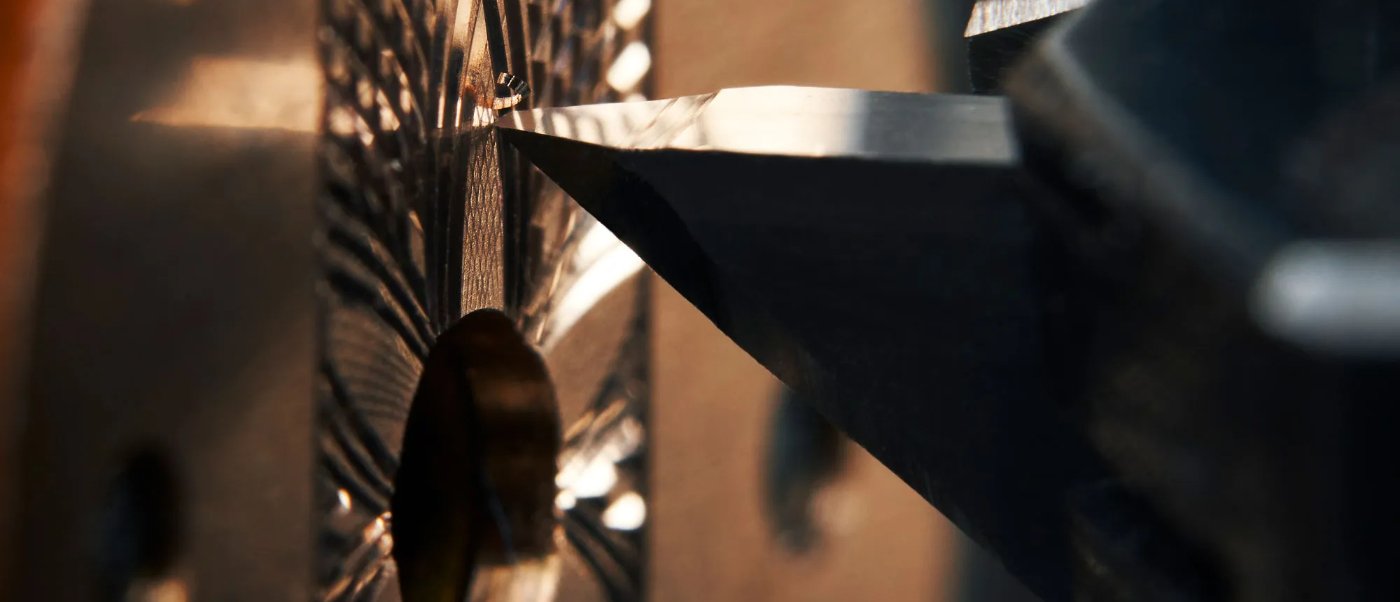 Seen today in watches of classical style, Director of Creation and Development Cécile Guenat considered incorporating this within a Richard Mille watch but with a unique fresh pop of energy. Therefore, in typical Richard Mille fashion, the RM 07-01 Coloured Ceramic models have taken this centuries-old technique and applied it in creative ways that demonstrate the brand's ability to subvert established ideas.