W
atchmaking history is replete with thousands of models. Most have a limited lifespan and only a few are remembered, standing out from the rest and achieving enduring renown. The history of the space race, the reversible case and aesthetic inspiration drawn from World War 1 tanks are just a few examples of such icons.
The double engraving of the bezel as a reminder of Roman imperial power has joined this circle of models whose defining characteristic is to be identified by their own name rather than that of the brand.

Launched nearly 45 years ago, Bulgari Bulgari – better known by its BB initials – is one of these exceptional creations. It has survived the decades without ever losing sight of its founding values: quintessential with its round and simple shape contributing to its contemporary, modernistic nature. And above all distinguished by its avant-garde character stemming from the double engraving on its bezel, recalling the Roman emperors who displayed the attributes of their power on the coins they minted.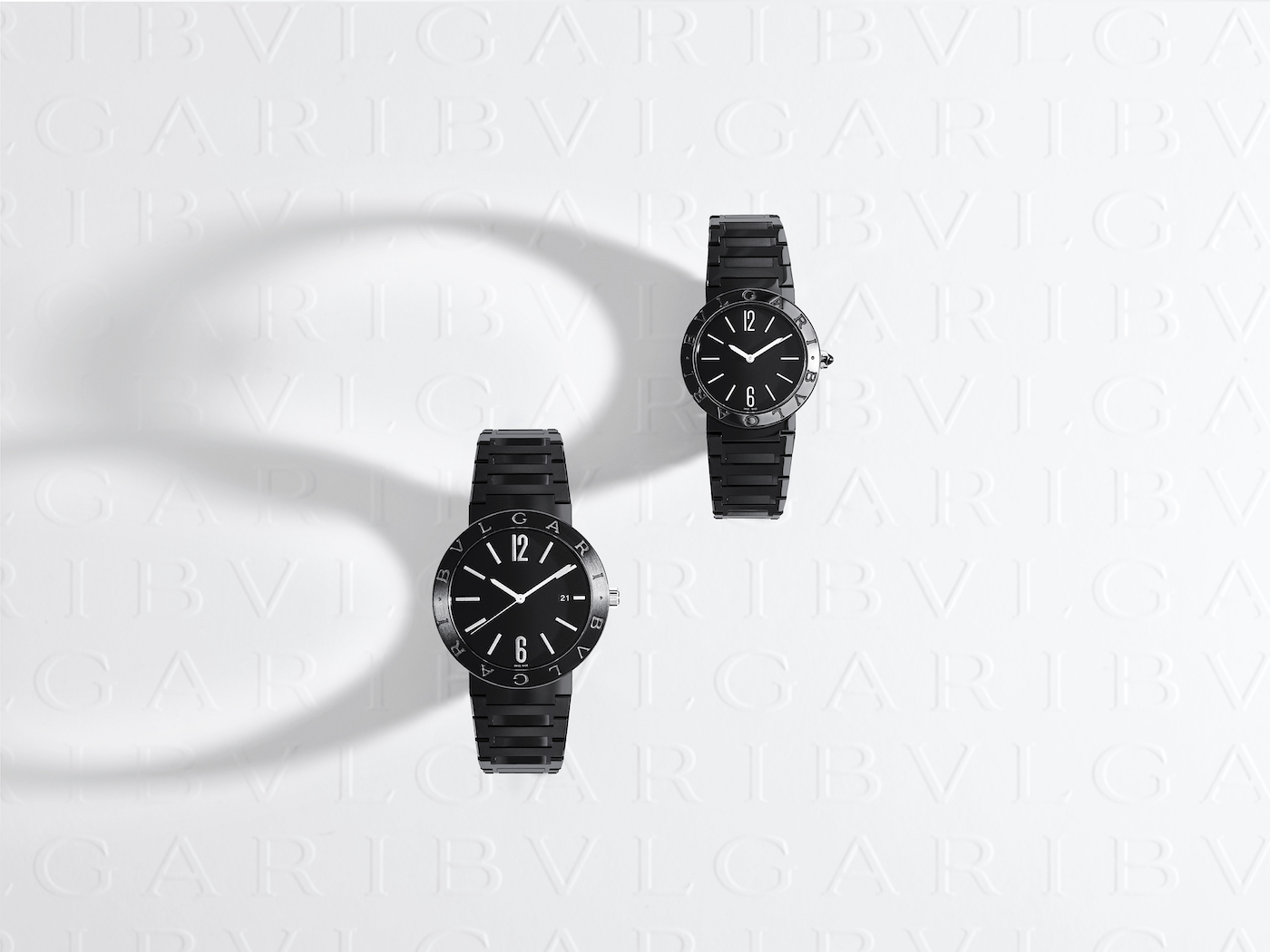 While several brands followed suit at the time of its introduction, this aesthetic signature is more powerful than ever today in an environment where the weight of the brand displayed and the values it embodies play a central role.

Its versatility provides scope for all kinds of interpretations. For women who love a watch emblem reflecting the founding spirit of the model, Bulgari offers a steel watch framing a silver dial graced with diamond hour-markers. Uninhibited and timeless, perfect on a terrace in Portofino or Capri.

Meanwhile, BB adorned in intense black is for those whose only limits are to push every boundary. Rebellious yet cool, nocturnal yet radiant, its total-black shade makes light of everything and, above all, defies conventions. It is the emblem of a mindset in which the laws of conformity have no place. Its mission is to shake up existing codes.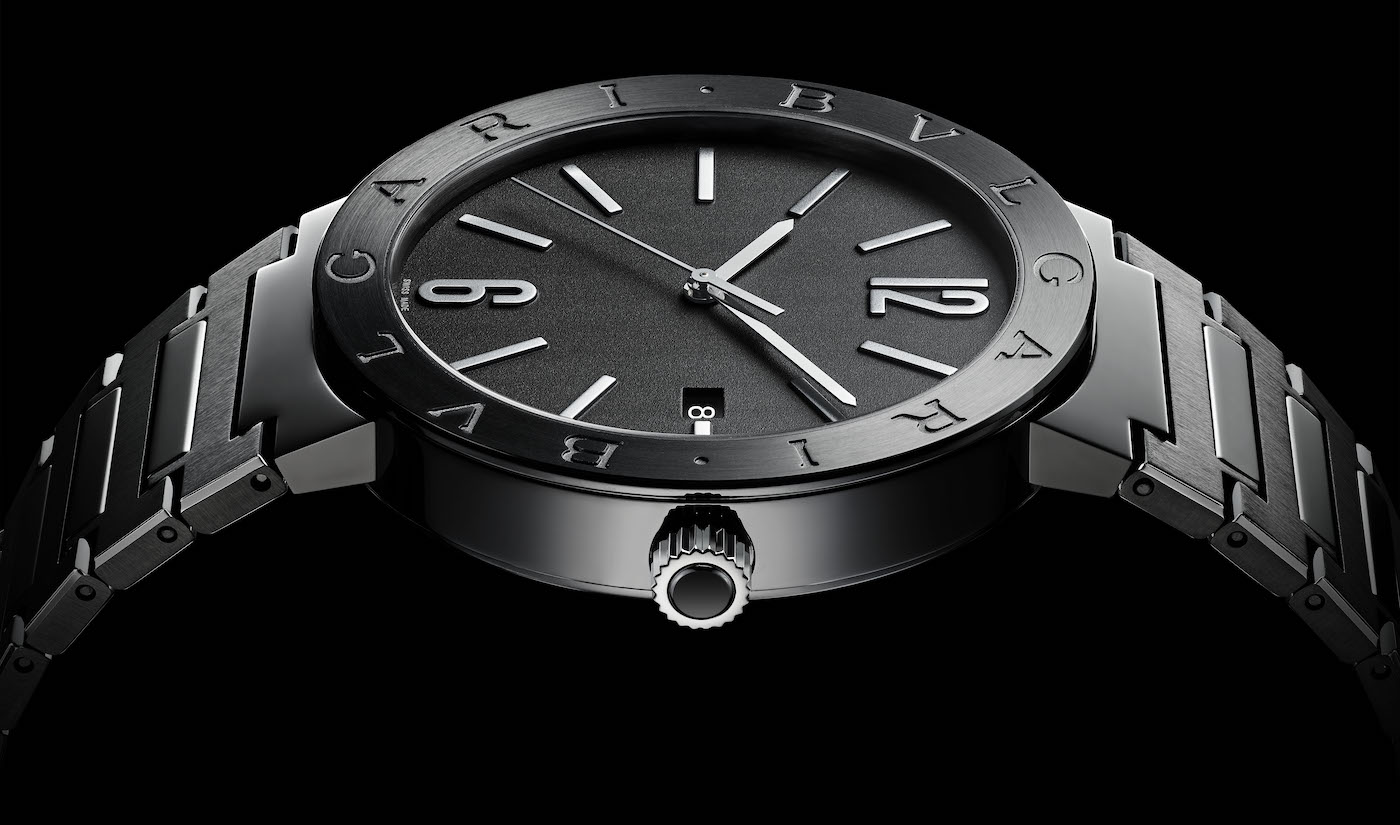 TECHNICAL SPECIFICATIONS
BULGARI BULGARI BLACK 103540, 103557
41mm or 33 mm black DLC-coated steel case, double logo engraved on the bezel; crown with a black ceramic disc (41mm) or a black ceramic cabochon (33mm); black DLC-coated steel bracelet with folding clasp; water resistant to 50m (41mm) and 30m (33mm);
Mechanical movement with automatic winding for the 41mm version, hours, minutes, seconds and date indications; quartz movement for the 33mm case, hours and minutes indications;
Black lacquered dial with hand-applied hour-markers.
BULGARI BULGARI SILVER 103455
33mm steel case, double logo engraved on the bezel; steel crown set with a rubellite cabochon-cut; steel bracelet;
Silver-toned dial set with 12 diamond hour-markers (0.21ct);
Quartz movement with hours and minutes indications.