C
hanel's latest horological creation is a 'rendezvous' between the J12 Superleggera launched in 2005 and the Monsieur watch presented five years ago. These two collections had until now defined the codes of the brand's watchmaking for men. With the Monsieur Superleggera Edition watch, a new chapter is added to this story.
Acclaimed by women, admired by men and worn by all, the J12 watch celebrates its sporty, masculine features in the Superleggera model. Like the Italian racing cars that revolutionized motor racing with their superlight construction, the J12 Superleggera has always proclaimed its passion for performance and its love of sports.
Athletic in its lines, elegant by nature, sophisticated in its use of high-tech aluminium, it created a look that was different and offbeat.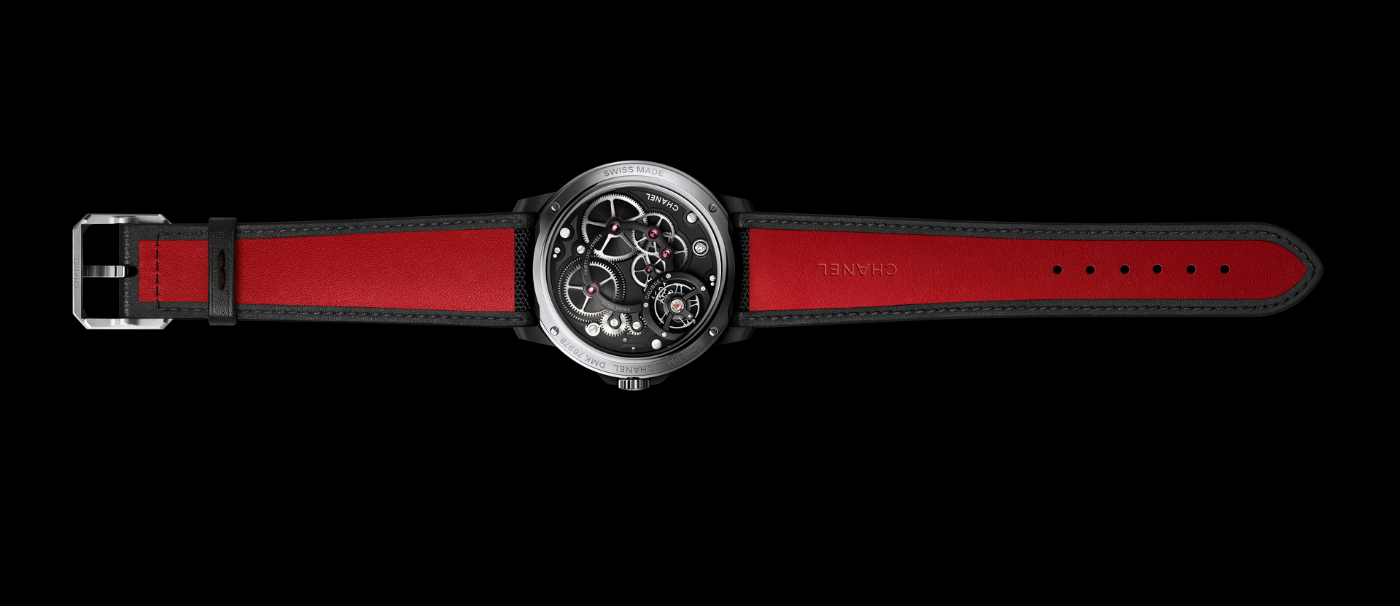 In 2016, meanwhile, the Monsieur watch inaugurated the first collection dedicated exclusively to men. Its name and its silhouette leave no room for doubt. Its perfect geometric proportions are matched by the refinement of its graphic numerical design. Crowned with the seal of the lion, emblem of Chanel Fine Watchmaking, the Monsieur watch is powered by the Calibre 1, the first movement designed, developed and assembled by the Chanel Manufacture.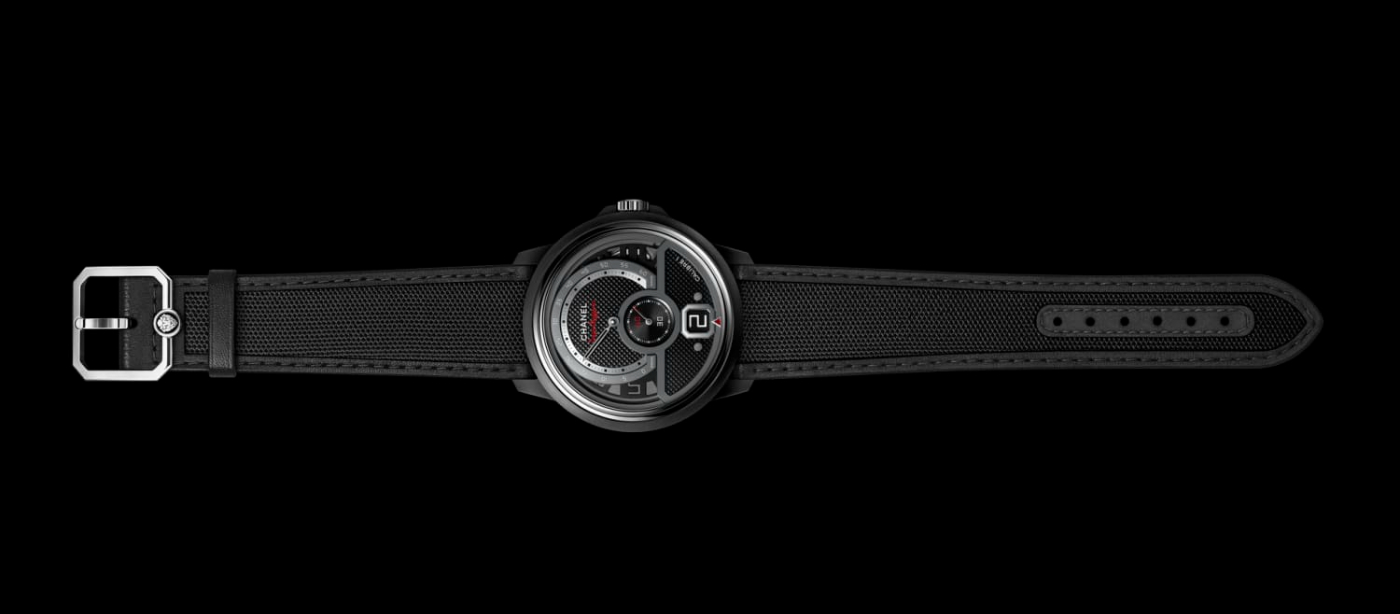 Now, the J12 Superleggera and the Monsieur join forces to create a new and contemporary interpretation of the brand's watchmaking for men. The Monsieur Superleggera Edition watch is a Monsieur watch, first and foremost. It proudly displays its heritage. It expresses its codes. It revisits its beauty in a sporty manner with a unique personality.
Powered by the Calibre 1, the Monsieur Superleggera Edition watch, uncompromised in its looks, is inspired by the design of racing car speedometers. The Instant Jumping hour, 240º retrograde minute and centered small seconds counter provide its technical infrastructure.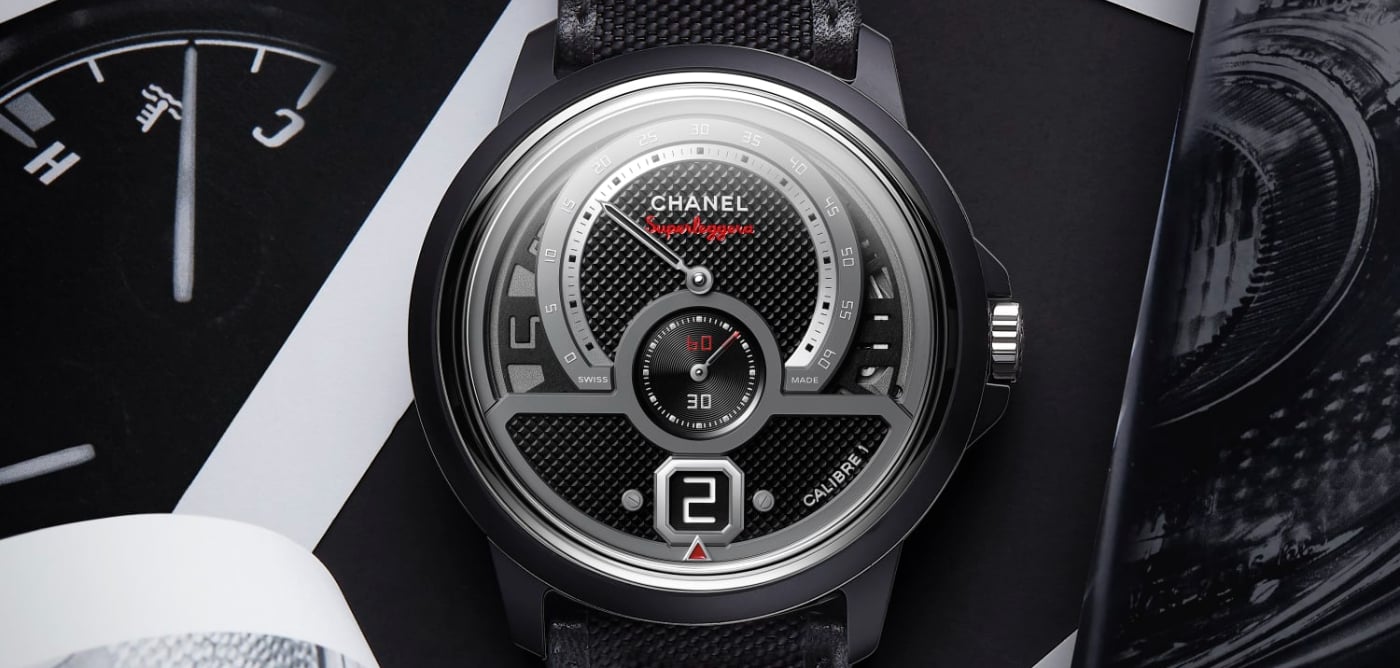 It's a Monsieur watch, but in an elite racing class of its own. With its matte black highly resistant ceramic 42mm-diameter case, matte black guilloche dial with black nickel finish and black nylon strap lined with red calfskin, the Monsieur Superleggera Edition watch flexes its muscles – in complete discretion.
Its codes evoke the great moments in motor racing and the love of fine engineering. It has been designed for men who like to stand out from the crowd.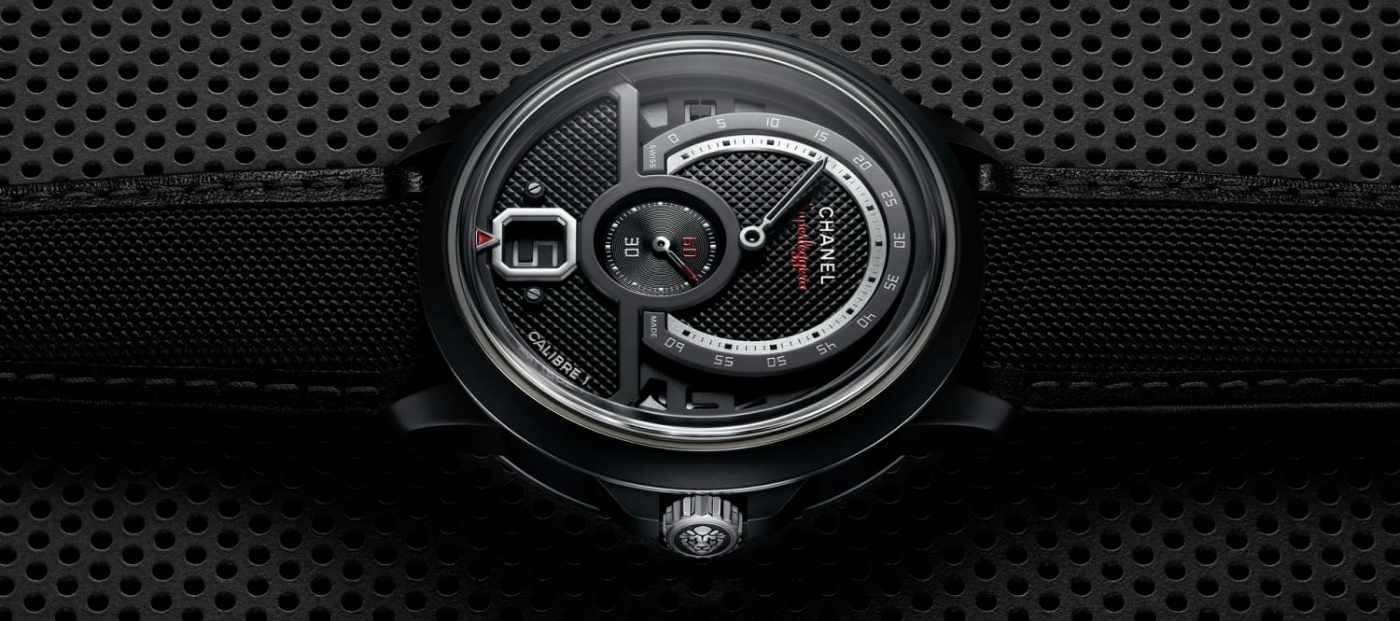 The iconic Superleggera signature is positioned at 12 o'clock, with the typeface evoking the epicurean codes of Gran Turismo and the potent red hue suggesting passion and a desire to move forward. The color is also elegantly echoed in the 60 of the small seconds counter and the small hand of the jumping hour.
The sporty aesthetics of the dial are aligned with the graphic and high-tech design of the black Calibre 1, visible through the transparent sapphire back.