D
ivido means "division" in Esperanto and this Minase watch was called so because it is constructed following the Japanese Jigsaw puzzle model. Through a revolutionary approach in watchmaking, the dial seems to be floating inside the case, almost suspended below the box-type sapphire window, and this is no optical illusion.
Indeed, there is physical space between the case and the edges of the dial, which is only fixed by four tiny screws on the corners, enabling light to flood in from all sides on the hand-painted stamped copper dial. Another special feature that meets the eye is the window displaying the number preceding and following the current "D-day" with a little arrow pointing to the current date.
Manufactured in Japan, all Minase timepieces bear the registered label "HiZ ", a concept inspired by the Japanese words Hizu (exceptional) and Hi Izuru Kuni (Land of the rising sun). The products labelled HiZ are unique with innovative features such as the "case in case" structure, the extraordinary Sallaz (Zaratsu) hand-polishing and the construction principle "MORE" (Minase Original Rebuild Equation).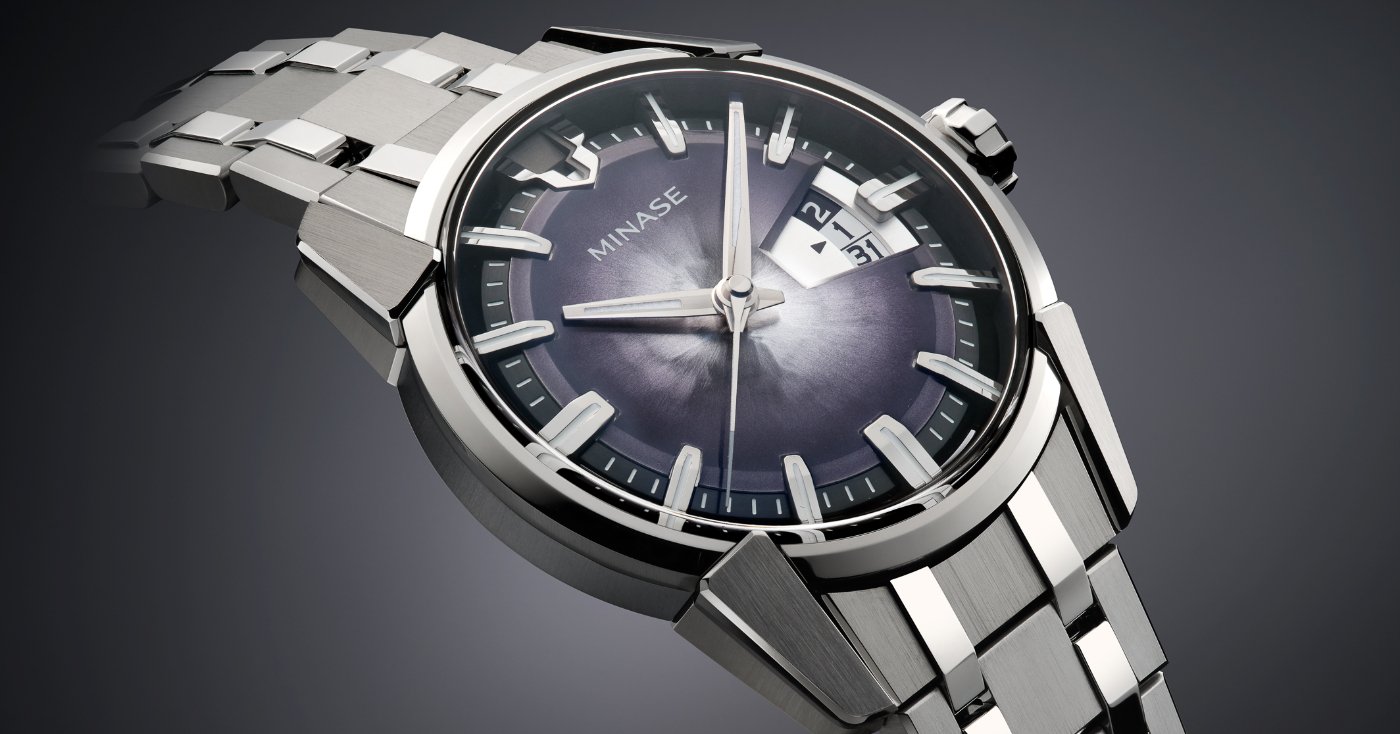 Highly skilled craftsmen spend more than 20 hours working on the polish of a single watch. The result is remarkable with the flawless mirror polished surfaces standing in perfect contrast to the satin areas.
The top sapphire crystal has an antireflective coating. The polyhedric crown bears the brand's logo, a drill head that pays homage to the origins of the parent company, Kyowa.
As with every Minase watch, the Divido 2.0 does not have a dial in the traditional sense. The movement is wrapped inside a steel cover (the top of which acts as the dial plate), on which a separate index ring is then attached. Fitted with the hands and a casing ring, the element is then attached to the case with 4 tiny screws. This is the case in case concept, unique to Minase timepieces.
Minase's new KT7002 is a Swiss made movement based on ETA 2892/A2 ebauches. This highend execution displays hand-finished surfaces with perlage, blue screws, bridges with diamond polished bevels and a main plate and bridges in black "or". With 50 hours' power reserve, Minase's KT7002 movement offers some 12 more hours of autonomy than the previous movement.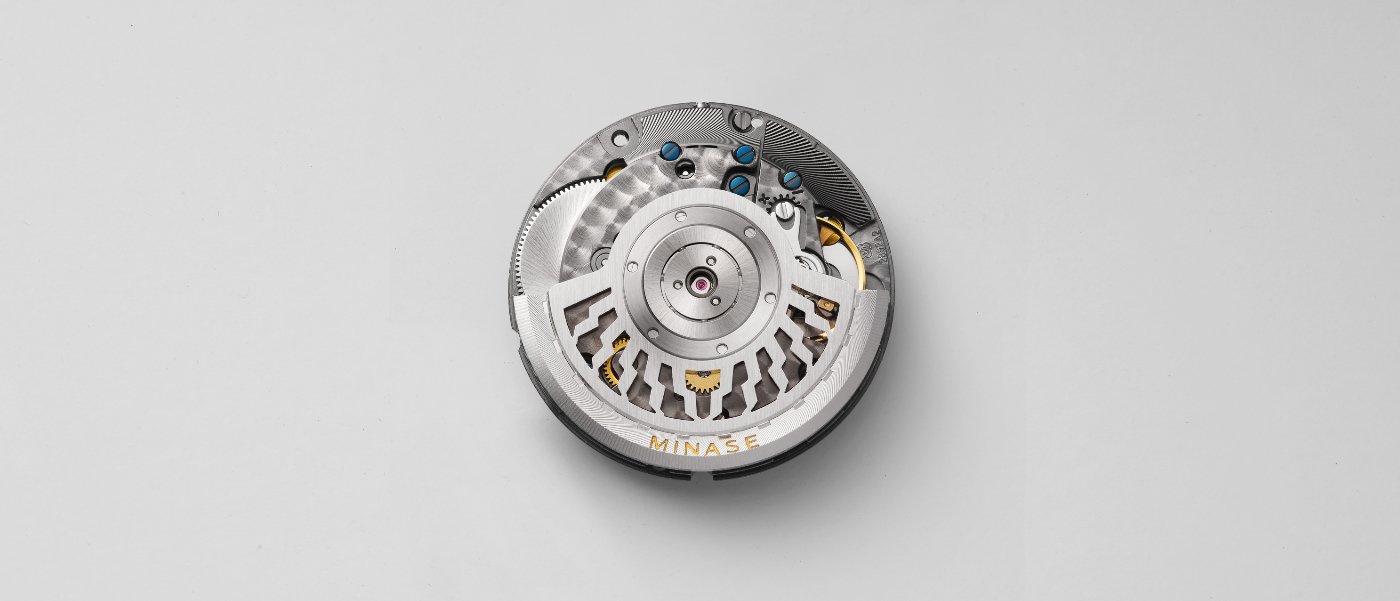 The new Minase rotor is displaying the brand's drill head logo, while several openings reveal the movement underneath. This component is assembled with MPS lubrication-free bearings. With its ETACHRON regulating system, this is a very high precision execution. 21 Jewels. Frequency 28'800 vibrations/hour (4 Hz).
The first series of Divido 2.0 have already arrived at the brand's offices in Switzerland and are available for order on the brand's website. The delivery time is in the 3-4 days range. The first collection of Divido will remain available as long as stock lasts.