E
ntirely designed and handcrafted in the French workshop of independent watchmaker Cyril Brivet-Naudot, without the use of numerically controlled machines or subcontracting, the Eccentricity Réserve de Marche incorporates a complication dear to lovers of old watches and chronometry: the power reserve indicator.
Created at the request of a collector, the timepiece takes the Eccentricity model as its starting point, with its key winding and locking mechanism, its eccentric free escapement and its original display. This base becomes more complex to allow its owner to know the amount of energy remaining in the barrel spring. Very useful information to avoid extreme zones of arming and disarming and thus provide the regulating organ with a more constant force, while avoiding a stop in case of forgotten winding.
Credit Guy Lucas de Peslouan
Technically, the quest for aesthetics and a transparency bias guided the mechanical choices, notably the use of a screw differential with a polished steel cone and a understated silver ring dial. The mechanism, spread over both sides of the watch so as not to overload any of them, succeeded in keeping the watch sober despite the hundred or so components added by the complication.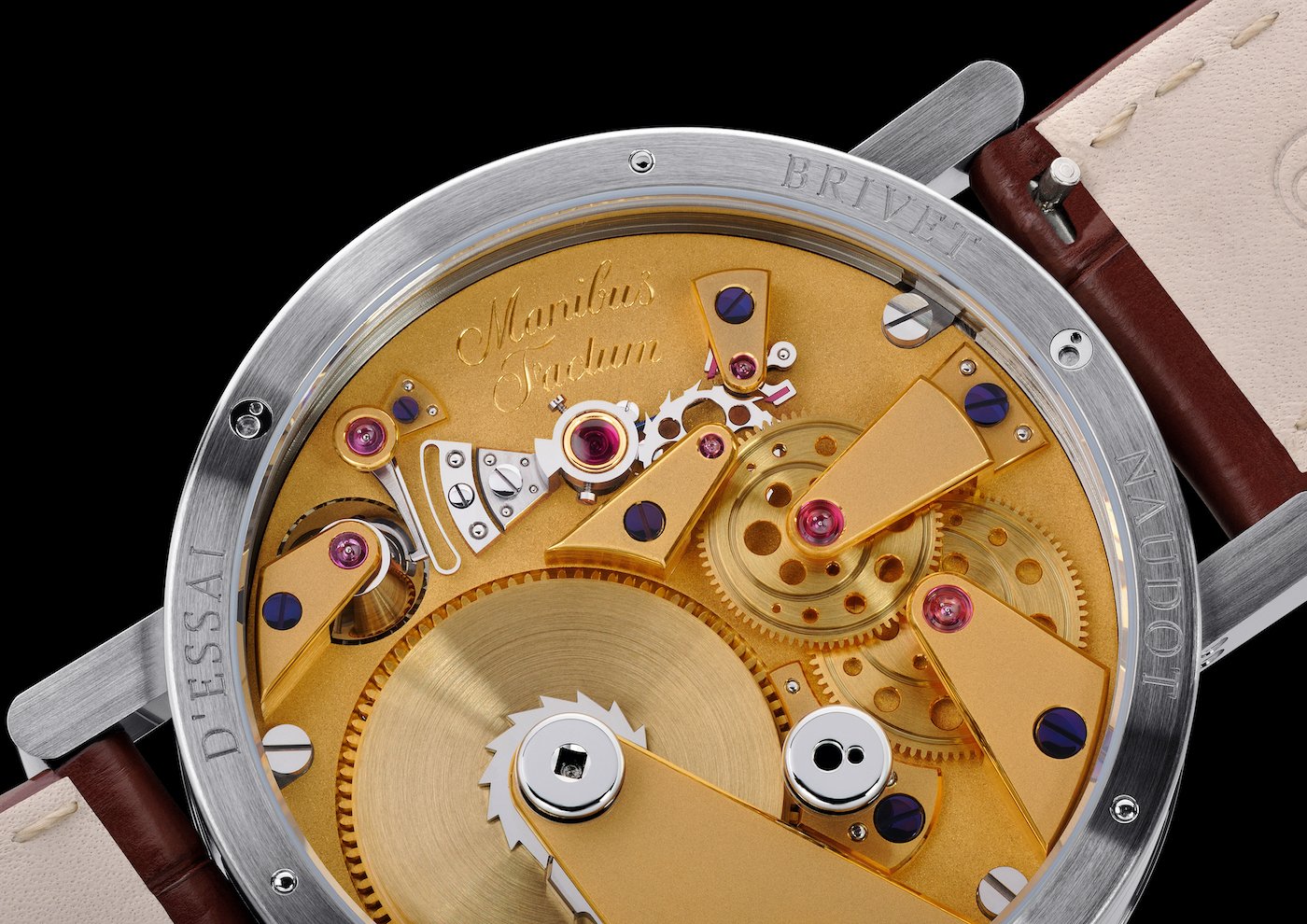 Still presented in a 38.5mm case, with an alligator leather strap, this new creation by independent watchmaker Cyril Brivet-Naudot is a timeless creation that remains true to its initial philosophy: to create unique watches made and decorated by hand, in the respect and admiration of its predecessors.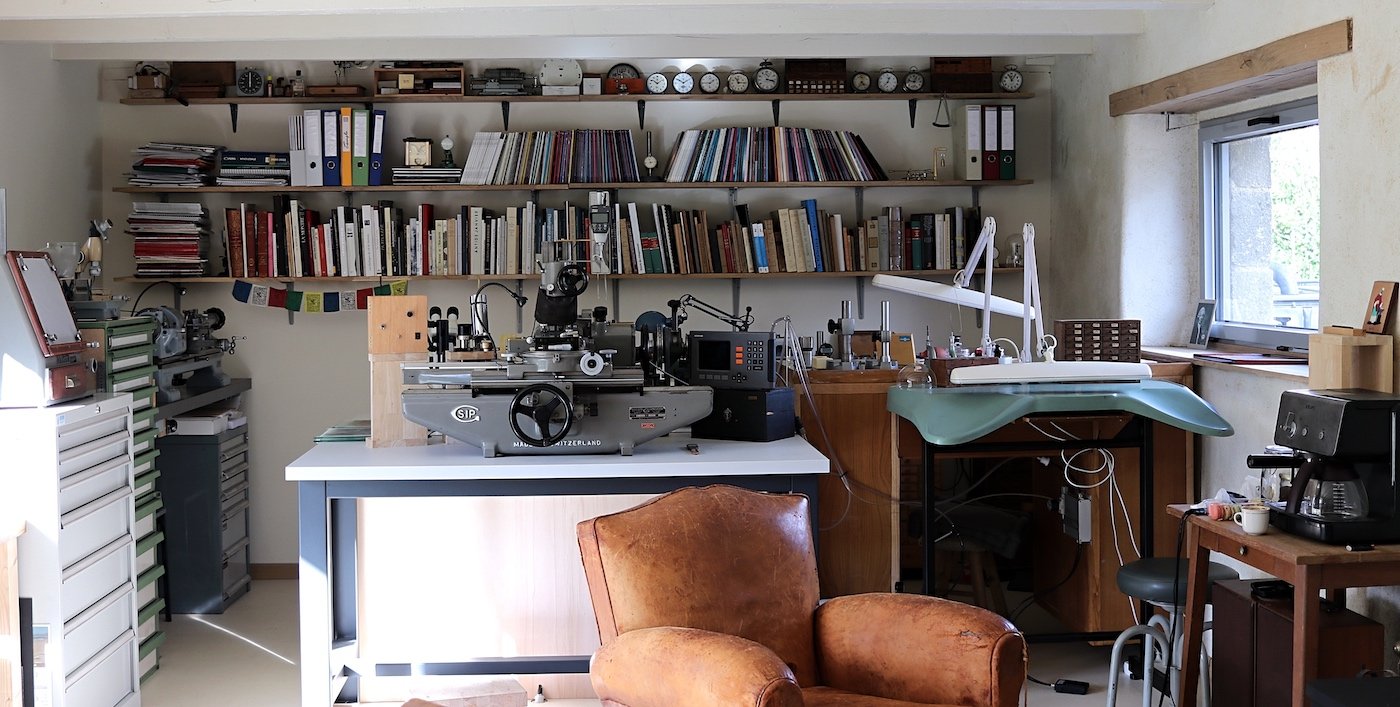 Credit Pauline Girard