A
skeleton work presents a technical and aesthetic challenge. Technical, as the calibre is updated through tiny openings as numerous as they are delicate and created without the use of any sharp angles, in keeping with the curvature and harmony of the Earth.
Aesthetic, as skeleton work is a rare watchmaking practice that does not traditionally focus on the dial alone and the centre even less so. It is a daring style that Frederique Constant has mastered perfectly, and thanks to this very principle of aesthetic ingenuity that the Manufacture brought the iconic Heart Beat collection to life over 25 years ago. What Frederique Constant has created here is a daring and unique new interpretation that should stand it in good stead for the next quarter of a century.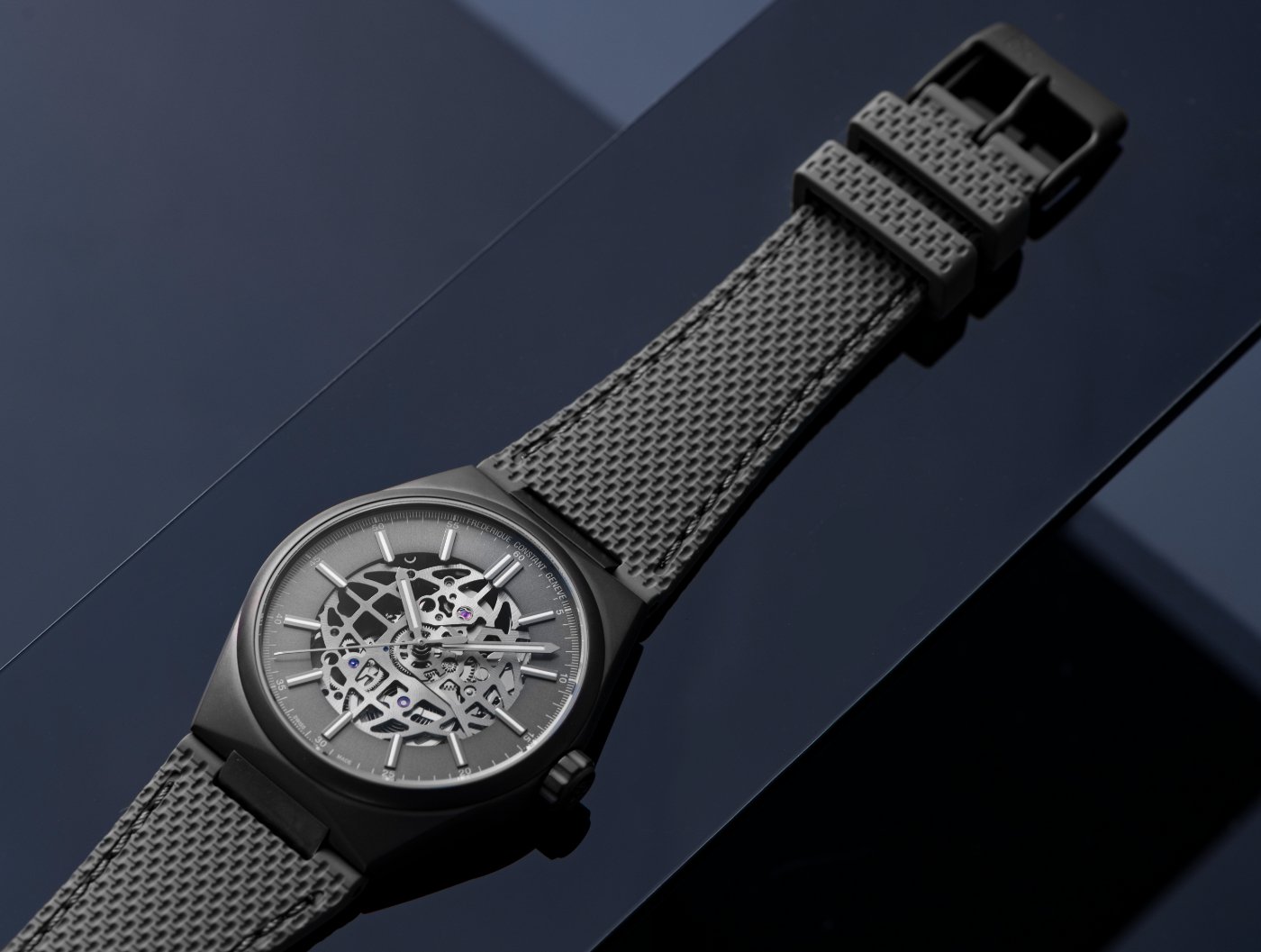 The new Highlife Automatic Skeleton is in the same vein. The highly original cut-out of the Earth at its centre reveals the beating heart of the movement: at 12 o'clock, the balance wheel; between 5 o'clock and 6 o'clock, the barrel, wound by the winding stem found at 3 o'clock. The openwork Earth allows you to see something, but not everything.
In a complex play of light and shadow, between the hidden and the exposed, the Highlife Automatic Skeleton brings to life a modern vision of skeleton work and mechanical watchmaking. Those who are especially curious will appreciate the open caseback, which showcases the mechanical workings of the piece and the finishes prized by the Geneva-based manufacturer.
These new Highlife Automatic Skeleton watches are not part of the collection, but will be available as two series of 888 pieces each. The first incorporates the Highlife collection's much loved colour combination: steel case and strap with blue dial. The piece comes with a second interchangeable strap in navy blue rubber, accentuating its sporty look.
The second variation is a first; a steel version with anthracite grey titanium PVD coating – again supplied with a strap in the same material, as well as another in rubber of the same shade. In the 41mm case containing an automatic movement with power reserve of 38 hours, the Highlife Automatic Skeleton exhibits a beautifully crafted, mysterious and modern look, on which it is already building for the future.